Conversion Rate Optimization | Mar 31, 2022
6 Benefits of SMS Review Requests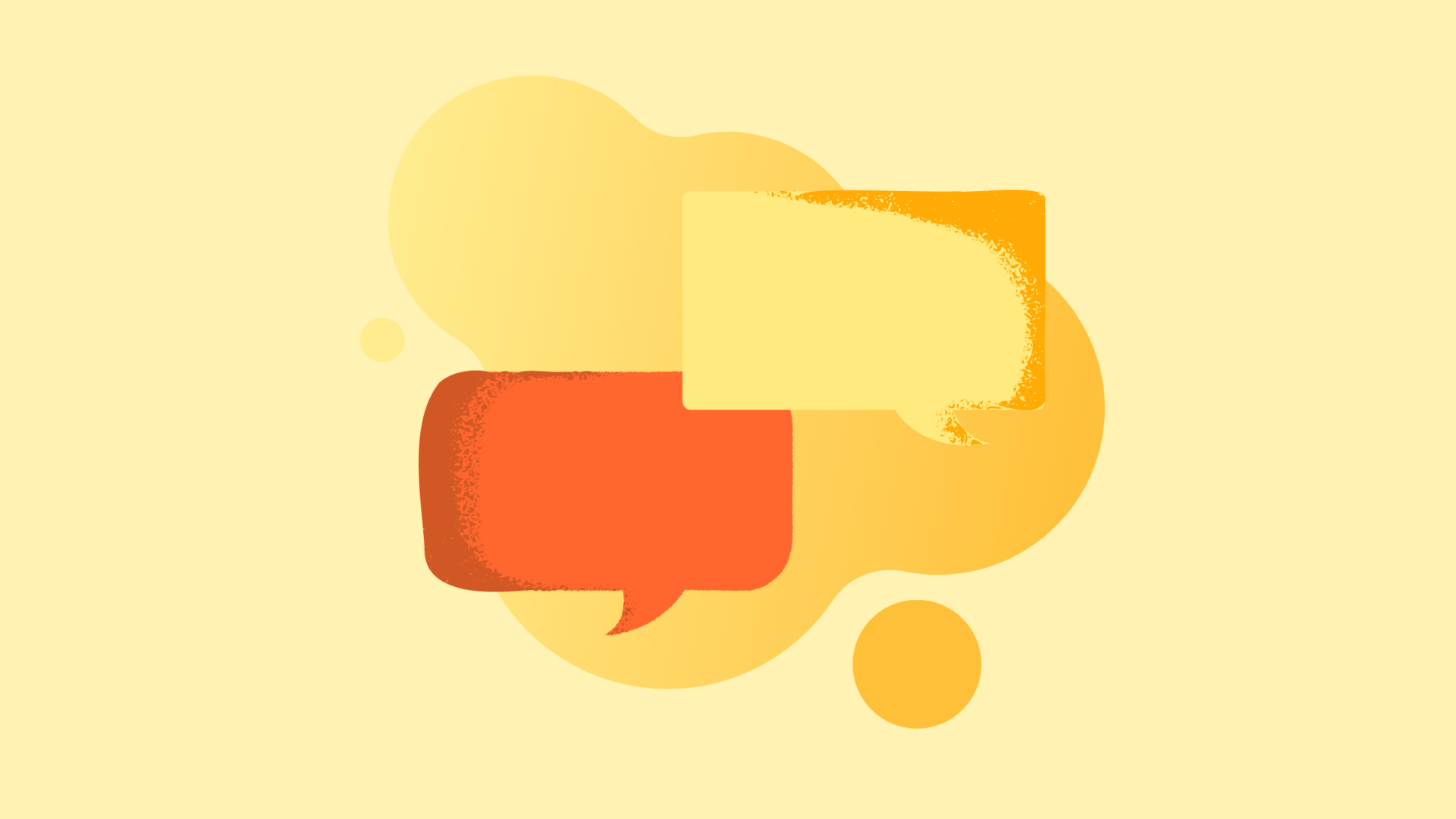 As SMS marketing grows in popularity, eCommerce brands can leverage it to strategically connect with their customers and improve their review requests.
SMS marketing continues to grow in popularity in response to consumer preference. Many customers want to choose how they connect with the brands they interact with, be that email, SMS, or social media. Empowering your customers with this choice personalizes the experience and creates a sense of 1:1 connection.
Using SMS in your review request strategy helps your brand increase engagement, capture more reviews, boost customer loyalty, and drive revenue.
Why SMS is Rapidly Growing in eCommerce
All great marketing engages your customers where they're most likely to be, and 45% of adults say mobile devices are their most important shopping tool, up from 29% in 2017. 88% of people admit to using their phones primarily for texting.
This data demonstrates the potential impact of SMS marketing. If more people are using their mobile devices for shopping and texting, creating a way for your brand to interact with them in that space increases the likelihood of their participation in your communication.
Many Consumers want to interact with brands using SMS
Many brands new to SMS marketing express concern around reaching out customers too often or passing the tipping point of connection and annoying their customers. Strategic incorporation of SMS marketing considers customer preferences for communication and the value of the interaction.
Data shows us that customers tend to prefer SMS [*][*]:
91% of consumers would opt-in for text messages from brands.
Over 69% of consumers would interact with businesses via SMS, including leaving a review via SMS.
83% of people received an SMS text message from a business in 2020.
58% believe that SMS is the most effective way for brand communication.
This research is compelling, and 56% of retailers say they're planning to increase their investment in SMS marketing in the future. If you are seeking to increase your own eCommerce brand's engagement with
6 Ways SMS Review Requests Benefit Brand Growth
1. Higher open rates (98%) and click-through rates
SMS boast a 98% open rate, which is incredible compared to email's average 20% open rate. It's a fact: people are more likely to open a text than an email -- and almost 100% reach SMS inbox-zero.
Consumers say they are more likely to trust text communication becuase it's a more personal way of engaging and sharing information. Texts retain the feel of one-to-one conversations, rather than the feel of an impersonal marketing email blast.
SMS marketing also earns an average click-through rate of 19.3%. That's astoundingly higher than the 4.2% average CTR emails generate. Plus, research reveals that the average SMS marketing conversion rate rose 102% YoY in 2020.
Bonus: SMS campaigns are often less expensive than email marketing, increasing the return on investment for your brand.
2. Lightning-speed priority: 60% of people read a text within 1-5 minutes of receiving it
The open rates for SMS are pretty unbelievable and the engagement trends continue with how consumers prioritize these messages.
Recent data reveals that [*][*][*]:
89% of phone users check their texts within 30 minutes of waking up.
60% of customers read texts within one to five minutes after receiving them.
The majority of people (34%) read a text within five minutes of receiving it.
If your goal is to reach your customers faster, SMS should be included in your strategy.
Beyond the personal nature of SMS, text messages are faster and easier for consumers to read and respond. They do not need to load images, scroll through long content, or worry about their data downloading and connection speeds.
3. A boost in revenue generation
In one survey, 96% of marketers said using SMS helped them drive revenue, and 60% reported an overwhelming increase. The researchers in that survey learned most firms earned over $70 for every dollar they invested in SMS marketing.
We can correlate this with the ease of engagement for your customers, demonstrated by elevated open rates, click-through rates, and engagement levels.
4. Increased customer engagement (particularly for your loyalty program)
SMS marketing benefits all phases of the customer lifecycle, from customer acquisition to upselling, retention, and converting customers into champions. SMS marketing statistics highlight:
75% of consumers want to receive offers from brands via SMS.
45% of shoppers would choose a product or brand after receiving an SMS.
Nearly 80% of consumers like receiving offers via SMS. The CTR for texts containing offers or discounts is almost 10% higher.
Once people opt-in to your SMS marketing, you can send targeted messages and offers that deliver real results. Customers and loyalty program members also like when brands text them about their loyalty points, free gifts with their next purchase, exclusive access, and more. Stamped empowers you to leverage the SMS connection by sending timely review requests to your customers and rewarding them for those reviews.
5. Improved customer review collection (thanks to a 45% response rate!)
Trust builds brands. Customer reviews can make or break eCommerce brands by establishing trust in your brand and products with future customers. High ratings and reviews tell shoppers that your store can be trusted, and that your products are authentic.
Stamped's review management software lets your customers submit their reviews multiple ways, which makes it easier for them to actually do so. That's why Stamped empowers brands to apply the impact of SMS marketing to their review request strategies.
Text messages are such a powerful connection that nearly 50% of people consider taking action when they receive one. Consumers are 4.5x more likely to respond to a text message request than one via email.
6. Higher likelihood of capturing photo reviews and user-generated content (UGC)
SMS makes it easier for your customers to share their feedback and take their reviews to the next level. Since they can snap a photo or take a video right from their standard messaging app, you can encourage customers to submit pictures alongside their reviews.
Photo reviews are essential for every eCommerce business because people are more likely to purchase a product if there is a customer image associated with it. Images from peers build trust, which is essential to optimize the path to purchase.
Once your brand captures user generated content, you can leverage it with shoppable social media posts, email marketing, curated galleries on your product pages, and even in display ads.
How To Use SMS Review Requests
Reviews & Ratings is Stamped's top-rated review management software that turns transparency into trust.
Stamped Business plan members and above can leverage SMS Review Requests alongside their email review requests.
SMS review requests are enabled & edited in the Stamped Dashboard:
Head over to Settings > Customize > Reviews > Email Sequence.
Create a new sequence if your account only has one existing. You will see the SMS option from the second sequence onwards. The SMS option can only be enabled for one sequence per account.
Update the message for the SMS sequence. Take note that there's a character limit of 320 for SMS messages.
Here's a screenshot of what you'll see:
On the left side, you can enter a custom SMS review request message for your customers (or use a tried-and-true template). Preview the message on the right side. Easy peasy!
💡 Need a bit of inspiration? Check out this guide on How To Ask Customers for Reviews that Get Results next!
Get Started with SMS Today
SMS marketing provides a personal, highly-engaging, direct line of communication between brands and customers. They can help you drive conversions, boost engagement, make review generation easier, keep your customers loyal, and so much more.
Integrate SMS into your review collection strategy with Stamped's Business and Pro plans. Stamped products are easy to integrate and are backed by a dedicated support team and years of experience. That's why more than 45,000 merchants trust Stamped to help them make a lasting impression. Get started today.
Trust Builds Brands
Sign up to see how Stamped can help your Ecommerce brand drive growth and awareness.
Sign Up Free