Case Study | Jul 26, 2021
Customer Success Story: Georgiemane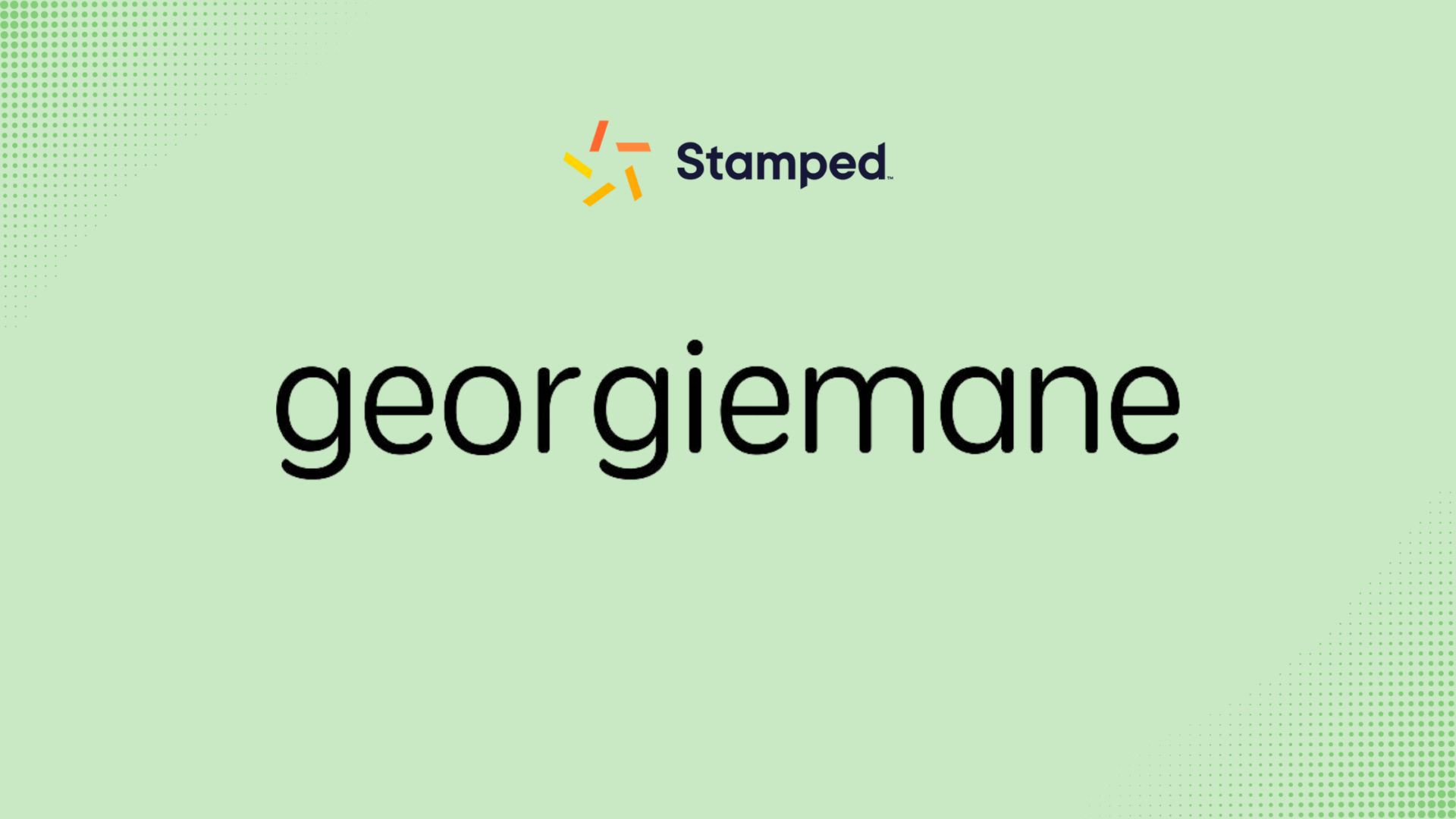 In addition to being a top-rated Reviews & Ratings platform, we're also helping our clients maximize their customer retention and engagement through our Customer Loyalty & Rewards software.
With this tool, brands can let customers create an account and earn points for making purchases. These points can then be used to unlock and redeem prizes such as free shipping or a free gift.
Our Customer Loyalty & Rewards software helps brands reward loyal customers while incentivizing purchasing. And this gamified customer journey keeps them coming back for more. Hello, higher customer retention and engagement rates!
But don't just take our word for it.
While we could highlight all the awesome perks this tool delivers, we thought it was better if our clients shared their real-world success stories instead. These firsthand experiences should paint a complete picture of how effective our easy-to-use Loyalty & Rewards software really is.
So keep reading to hear what our clients like most about our features, how they continue to find success with our Loyalty & Rewards software, and other benefits they discovered along the way:
"I've already recommended Stamped.io's Loyalty & Rewards software to other businesses. The experience is always very good, and they have a great team that's quick to respond."
George Papura
Georgiemane creates products that give hair the love it deserves. The brand uses our Loyalty & Rewards software to reach and keep its wide audience of customers, even boosting customer referrals:
"In the first two months of launching our Rewards program with Stamped.io, we've had 2,300 new accounts created, 250 people have redeemed their rewards points, and 85 people have referred our brand. So our experience has been very good."

Georgiemane´s Loyalty & Rewards Program
"I'm very specific with how I want the UX/UI to look on my website, and Stamped.io's team was able to work with me through Slack to get this right the first time. They were great to work with and always quick to respond.
Being able to use Slack to communicate what needed to be done was so much easier and efficient than having to go back and forth through email. Stamped.io's team of developers worked with our designers as if they were always part of the team.
I also found that their communication was really, really good. Any issues that cropped up were fixed right away, and we rarely had any other ones come up.Stamped.io is so great that I've already recommended them to a few businesses that ask who I use for my rewards program. I can't recommend them enough."
Trust Builds Brands
Sign up to see how Stamped can help your Ecommerce brand drive growth and awareness.
Sign Up Free