eCommerce | Jan 6, 2023
eCommerce Marketing Trends to Watch in 2023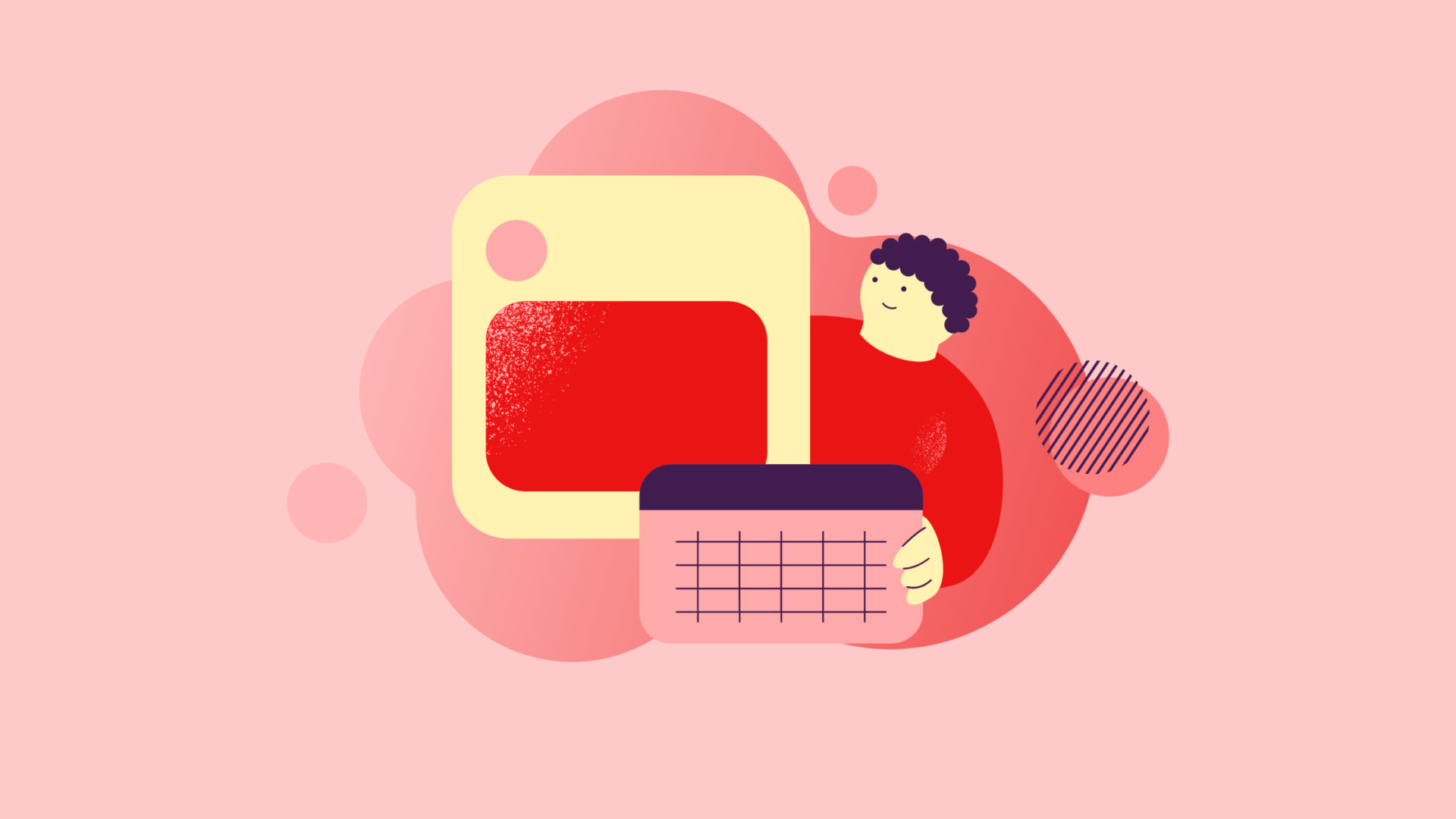 If the past few years have taught us anything, it's that the most important indicator of successful marketing is adaptability. According to Hubspot, nearly 80% of marketers say their industry changed more in the past three years than in the last fifty. Being able to identify and adopt new marketing trends is a competitive advantage and keeps your brand top of mind for your customers. Keep reading to learn more about the marketing trends to watch in 2023.
Trend 1: Do more with less
Operating More Efficiently
We saw a lot of industry change in 2022, resulting in smaller teams and reduced budgets. 2023 will be all about operating more efficiently. For marketers, this will require using better data and smarter content strategies to improve the reach of their efforts.
Tech Stack Evalutations
In the trend of operating efficiency, marketers will look closely at their tech stacks to understand the value of each tool they use. A tech stack, or the list of tech products used by a team to support their work, should aim to increase revenue, reduce manual labor, improve communication, and automate processes. Tools like Stamped, which optimizes your product reviews and loyalty programs, work best when they are fully integrated with the rest of your marketing tech stack. Check out our Integration Directory and identify any integrations you aren't yet using that could automate your daily workflows and increase your marketing team's efficiency.
Focus on Retention Marketing
One of the most impactful ways marketers will do more with less in 2023 is to focus on retention marketing. According to Saasquatch, "retention marketing is a form of marketing that aims to maximize the value of customers you already have. It's different from traditional "acquisition-focused" marketing because the primary goal is not to get more customers. The main goal of retention marketing is to encourage repeat purchases and increased product usage from existing customers."
Retention marketing is the most cost-effective way to increase revenue. Investing in a customer loyalty program will increase your overall revenue by programatically encouraging customers to make repeat purchases and to build long-term relationships with the company. By offering rewards and incentives, eCommerce brands can encourage customers to continue shopping on their website and to choose their brand over competitors. Customers who enrol in a loyalty program are 47% more likely to make a second purchase than customers who don't*. See for yourself how much revenue a loyalty program can drive for your eCommerce business in 2023 with our Loyalty ROI Calculator.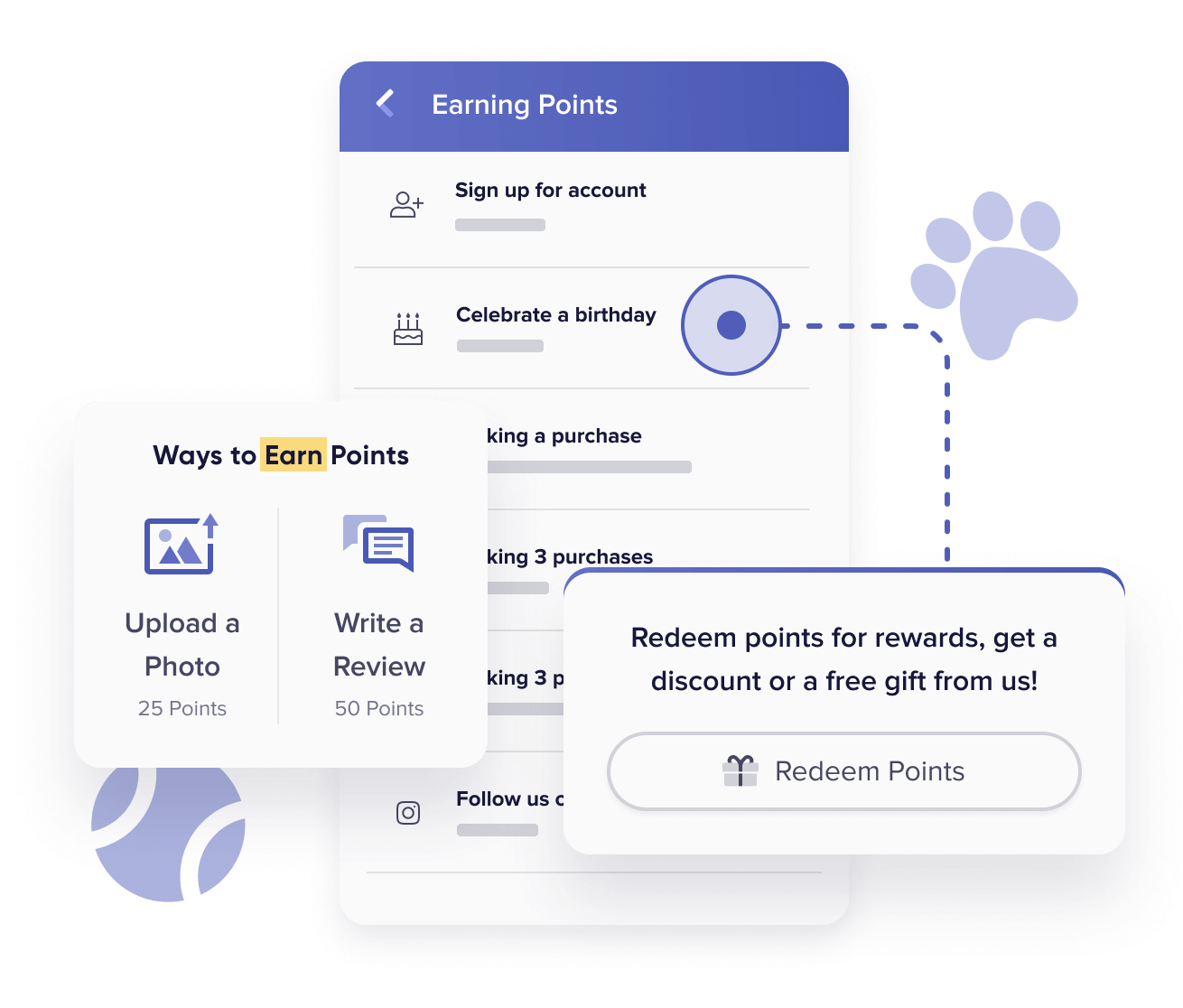 Trend 2: Purpose Driven Content
Marketers who humanize their brand will see better results in 2023. 30% of marketers are already creating content that reflects their brand's values, and we expect this number to grow in 2023. At the end of the day, people want to engage with people. Customers are getting smarter about automation and personalization and looking for a point of connection with a brand. Getting clear on your brand's purpose and then communicating it across your content channels makes your brand stand out as unique and relatable. Here are some of our best tips to create content that reflects your brand's values.
Use reviews to better understand your brand's purpose statement. Product and NPS reviews are written by your customers to explain exactly what they find valuable about your products and brand. Read through your best and worst reviews from 2022 to identify how you are really serving your customers and to glean common phrases and language. You can use these phrases to adjust your purpose statement.
Identify your target audience by auditing your existing customers. Is there an age or location demographic that purchases from you more than others? Digging into your existing data will help you develop purpose driven content for the right audience.
Include your purpose statement on all of your channels. Looking for inspiration? Check out Only Curls, who embed their purpose statement into all aspects of their branding.
Trend 3: Social Commerce
Social commerce is when a customer's shopping experience occurs directly on a social media platform. They can either purchase directly, using a tool like Facebook or Instagram Shops, or be directed to a product page with an immediate purchase option. Gen Z and millennials in particular prefer social commerce, and social commerce sales are expected to grow by 24.9% in 2022.
Social commerce is only going to increase in popularity in 2023. According to a recent study by Accenture, over half of social buyers say they are more likely to purchase from a small business through social commerce versus online. If you're spending on ads or investing in tactics to grow your audience, don't waste money. You have to make sure your social commerce shops are optimized.
Tips to update your social commerce shops:
If you're not using Facebook or Instagram shops and you have an active following there, set those up at the start of 2023
Update your product imagery and descriptions
Syndicate your Stamped reviews to your social shops with the Meta integration
Trend 4: Artificial Intelligence Marketing
There was no buzzier launch in 2022 than the public launch of ChatGPT, and there's no better way to explain the tool than by querying it to define itself. Here's how GPT explains itself:
AI content writing tools like ChatGPT will help marketers quickly create content, from idea generation to micro-copy. Since its launch, there's been much controversy around AI content generation and the risk of similarities or duplicating other brands. Customers aren't looking to read the same blog post or social copy from every brand they follow. Keeping the trend of humanizing your brand in mind, we recommend using GPT to complement rather than replace your content marketing strategy. For example, GPT might be used for product description generation: GPT could be fine-tuned on a dataset of product descriptions and used to generate new, unique descriptions for products. This could save time and effort for eCommerce marketers who need to create descriptions for large numbers of products.
In 2023, we'll continue to see innovations in how marketers leverage AI to enhance both their operations and their content.
Trend 5: Content Marketing 2.0
Content marketing is always trending, and while SEO continues as a key area of focus, we'll see innovation video marketing and interactive content forms.
The continued rise of short form
In 2023, we'll see a continuation in the rise of video content marketing. As platforms like TikTok and Instagram focus on short-form video, brands should focus on a content strategy that includes short-form videos. Marketers should experiment with different formats for these videos, from explainers to testimonials. For brands looking to humanize their content even in the short-form video space, we recommend leaning on your customers to create content for you. Stamped video reviews can be repurposed into content-marketing videos.
Personalization through zero-party data
As consumers are becoming more savvy and aware of data being collected, and data and privacy laws are changing, zero-party data collection will become the most important part of marketing. Collecting customer profiles using zero and first party data tools (like Stamped reviews and loyalty) with different attributes will help brands create reliable personalization. Customers don't want to receive messaging or campaigns that isn't relevant to them, so designing campaigns based on real-time data will be positively beneficial for all marketers in 2023.
Interactive content
We'll see a rise in quizzes, polls, and surveys to make your content engaging and deliver brands zero party data. If you haven't checked out KnoCommerce for this yet, we highly recommend exploring their post-purchase survey, which captures content from customers at the time when they are most engaged with your brand (immediately after a purchase).
Interactive video
With the launch of clickable links on Instagram Reels at the end of 2022, we'll see even more focus on video content. Brands can use clickable links in Reels to drive shoppers directly to a product page, increasing their likelihood of conversion.
Micro-moments
This is content created for specific micro-moments, or moments when a customer is looking for quick, specific information. This starts with understanding the customer journey and then designing experiences for different phases. One of our favorite examples of a micro-moment is to leverage your customer profiles in Stamped Loyalty with an integration to Klaviyo or Attentive and send a celebratory, personalized message when a customer reaches a new VIP Tier in your loyalty program. These types of micro-moments leverage zero party data, personalization, and content trends to heighten the relationships with your customers.
Prepare for 2023 with Stamped
We'll only see more growth in eCommerce marketing in 2023 and are excited continue supporting brands to grow their revenue and improve their processes. With Stamped, you can turn reviews and loyalty into revenue, optimize your processes, better understand your brand purpose, deepen personalization, and keep your content marketing strategy on trend.
Grab a call with one of our sales reps today and see how Stamped can help amplify your retention marketing in 2023.
Trust Builds Brands
Sign up to see how Stamped can help your Ecommerce brand drive growth and awareness.
Sign Up Free