Customer Retention | Oct 20, 2022
How to Build a Loyalty Program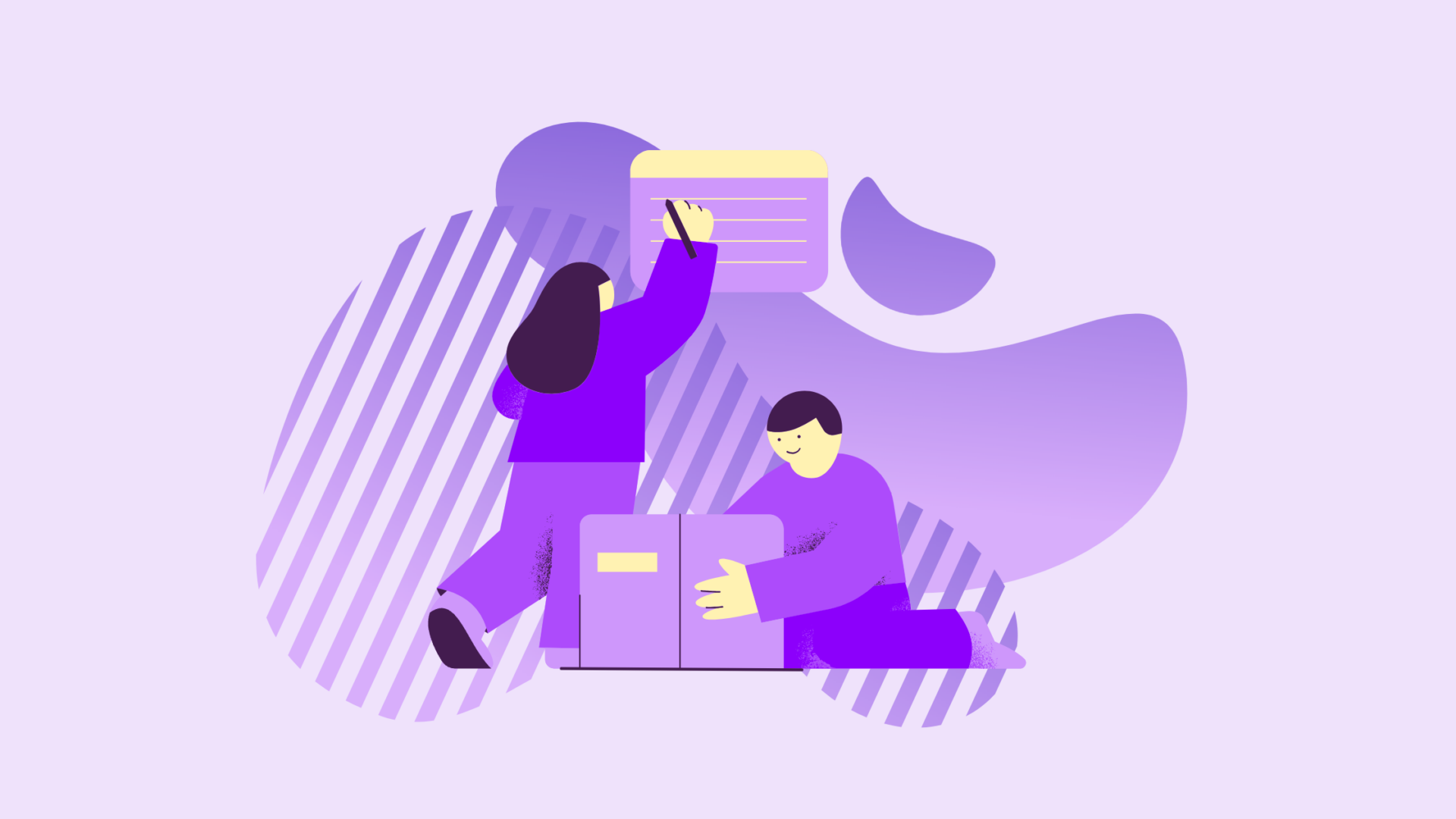 With customer acquisition costs rising, eCommerce brands need to double down on loyalty and retention this holiday season. We recently hosted a webinar all about How to Build a Loyalty Program and were joined by Michael McBride of We Love Loyalty, who taught us how to strategically grow your customer retention rate using a loyalty program. Watch the recording here and keep reading to learn how Stamped can help with a personalized loyalty program.


What is a Loyalty Program?
An eCommerce loyalty program is a retention marketing strategy that encourages customer engagement through rewards and discounts. eCommerce brands have a unique opportunity to build targeted and highly effective loyalty programs that boost revenue as they have access to customer data at every point.
Next, let's break down the different parts of a loyalty program.
💡 Learn more about the basics of Customer Engagement here.
Points and Rewards
Points are earned by customers when they complete certain activities. Determining the points to be rewarded for activities depends on the engagement frequency between your brand and your customer. Your points should be earned easily enough that your customers can build momentum, and your rewards should be valuable enough that customers are excited to spend them. Without compelling and persuasive rewards, it doesn't really matter how good your loyalty enrolment is because no one will spend their points and receive their return on investment.
VIP Tiers
VIP tiers bring your points and rewards to the next level, literally. VIP tiers are different levels of customers based on higher purchase rates, which reward customers in that tier with special perks and bonuses. A VIP structure keeps highly engaged customers motivated and close to your brand as they easily understand that the more they purchase, the more they earn.
Referrals
According to G2, "A referral program is simply a process in which you prime and reward customers for spreading the word about your product or service." A referral program strategically capitalizes on your word-of-mouth reputation by rewarding customers with discounts for purchases when they are referred.
When done well, a loyalty program positively benefits all parts of your customer lifecycle, as new customers prefer to shop with brands who offer loyalty programs and brands with a loyalty program see a higher customer lifetime value and customer retention rate.
💡 Want to learn more? Review the Basics of Customer Loyalty in this blog post.
Planning Your Loyalty Program
As with all new marketing strategies, start by understanding your business and your goals.
The very best place to begin your eCommerce loyalty program is in the numbers. Know the following metrics:
Average Order Value
Customer Lifetime Value
Customer Retention Rate
Overall margins
Your loyalty program should positively impact each of the metrics above. Be sure to benchmark where you are starting with each of these numbers and set goals for the impact you expect to see from your new eCommerce loyalty program.
Your next step is to research your competitors. You should understand what your favorite brands are doing, what industry leaders are doing, and what your competitors are doing. Look at the highs and the lows and read into reviews on their loyalty programs. In your competitor research, your goal is to differentiate rather than to copy. What can you do differently or improve upon with your own loyalty program that will help customers choose it over others?
How to Plan Your Points & Rewards
Once you understand your margins, goals, and competitor landscape, it's time to plan your points and rewards.
Stamped offers out-of-the-box solutions for points based on Commercial and Non-Commercial activities. A commercial activity is a purchase or transaction, and a non-commercial activity is a measurable interaction with your brand, such as signing up for your loyalty program.
The most common point earning activities brands start with are:
Points for signing up for the loyalty program
Points for making a purchase
Points for a birthday or special event
Once you've determine the events for which customers will earn points, you will next determine the value of those points, or their Cashback Percentage.
A general rule of thumb is to consider your points earning rule as 1 point for every $1 spent and a Discount Redemption Rate at 10 points spent to earn back a $1. This means that for every $1 that the customer spends, they earn a cashback amount of 10% the original amount. Michael McBride, Founder of We Love Loyalty, runs a successful agency helping brands design their own loyalty programs, recommends a 5-10% Cashback Percentage depending on your margins.
Look at this example of points and rewards. See that there is a simple commercial points earning event, points earned with a purchase, and two simple non-commercial events: points for signing up and points for a purchase. The information is easy for customers to understand and gives them the opportunity to quickly earn points just by enrolling.
Once you have your points and rewards planned, use Stamped templates to create the points, add them to a launcher that easily integrates with your website, and design a landing page to which you can drive traffic.
📢 Tip - Use our Loyalty Points Program Quick-Start Guide to get up and running quickly!
Launch
Developing a launch strategy and communicating your new loyalty program broadly as your goal should be to have as high an enrollment rate as possible. That's where your marketing team comes in.

We highly recommend developing a launch strategy for your new loyalty program in order to ensure your customers know about it. In the process of launching your program, you may also get attention from new customers and grow your core audience.
Your loyalty program is a new content pillar for your marketing plans, which you can use to communicate the two-way relationship you are creating with your customers. Here are some core components to include in your marketing plan:
Develop an omnichannel approach with pre-launch, launch day, followup, and nurture campaigns.
If you use an email marketing tool, such as Klaviyo, develop a campaign to announce the launch and then use the Stamped and Klaviyo integration to include points information in product launches, purchase, and promotion emails.
Tie your Loyalty to your NPS and Reviews and give rewards for leaving Reviews. This serves the dual purpose of increasing your user generated content (UGC) and increasing enrollment in the loyalty program.
Run a campaign to customers who left positive or negative reviews inviting them to enroll in your loyalty program. This is an opportunity to turn a detractor into a supporter.
Send a referral link sent to customers who left 4-5 star reviews.
Campaign for customers that checkout as guests sharing how many loyalty points they could have earned.
Points info in product launches, purchase, and promotion emails.
These launch activities work for small or large brands. Your core strategy is to launch slowly and build customer education. Keep it simple, check in on your data often, and expand or iterate consistently. By considering loyalty as a new content pillar in your marketing strategy, you build it into a continuous communication channel that deepens and cultivates the relationship with your end user.
Watch the recording of our recent webinar with Michael McBride to learn more about launch strategies.
Speaking of measuring, let's dig into exactly which metrics we recommend you keep a close eye on during your launch and beyond.
Measure
Your brand's loyalty program metrics are the best way to assess how it's impacting your customer retention. They can highlight answers to questions like:
Is our loyalty program actually driving sales and earning us new customers?
Are shoppers eagerly signing up for and engaging with our program?
How much value are we gaining when customers redeem their rewards?
We recommend reviewing our blog highlighting The Top 5 Loyalty Program Metrics Every eCommerce Brand Needs to Know for the full inside scoop, but here is the high level summary.
1. Redemption Rate
Your redemption rate tells you how many points your customers are earning versus how many they are cashing in and redeeming.
2. Participation Rate
Your participation rate tracks how appealing and engaging shoppers find your loyalty program.
This metric tells you everything from how many people are signing up for your program to whether they're referring others to do the same.
3. Customer Retention
A loyalty program is designed to foster bonds between your customers and your brand. Higher customer loyalty leads to higher customer retention rates, which should be apparent with this metric.
4. Repurchase Rate
A repurchase rate (or repeat purchase rate) shows how many customers placed more than one order in a given time frame.
5. Actual Value of Influenced Orders
What transaction volume of orders can be attributed to your rewards program?
6. Conversion Rate of Customers Enrolled vs Not-Enrolled
Do customers in your loyalty program convert at a higher rate than those not in the program? The average global conversion rate is 1.7%, but when a points cashback program is activated, it trends to 10-15%. Monitor your own conversion rate and optimize your program enrollment tactics over time to grow this number.
Bonus …. Customer Feedback
While it's not technically a metric, customer feedback is one of the most illuminating stats to help evaluate your loyalty program.
Monitoring these
Expand & Iterate
As your loyalty program grows, you will want to expand it to continue adding value. Consider adding VIP Tiers onto your points and rewards, expanding the points activities, and increasing the value of your rewards. VIP tiers should be added on once you have a high customer repurchase rate or you are looking to improve that specific metrics.
VIP Tiers group customers based on their purchase histories. A simple grouping of customers is three tiers where 70% of customers belong to the base tier, 20% - 25% in the next tier and the rest in the top tier. This structure will help you to provide clearly distinct benefits for customers in each of these tiers, while making it lucrative enough for customers in lower tiers to spend more. Utilizing the VIP tier will ensure your customers maintain engagement in your loyalty program over a long period of time and increase their customer lifetime value.
Summary
Bringing it all together, here is your 6 step strategy on how to build a loyalty program:
Planning your loyalty program
Start simple with rewards and referrals
Launch
Audit your metrics
Expand into VIP tiers and bigger regards
Continue iterating over time
Stamped is here to help you get started. With a quick to set up Loyalty product, a robust Quick Start Guide, and a global team of Customer Advocates we want to help you double down on loyalty and retention this holiday season.
Get started with a free Stamped account here and reach out to hello@stamped.io with any questions.
Trust Builds Brands
Sign up to see how Stamped can help your Ecommerce brand drive growth and awareness.
Sign Up Free