Customer Retention | May 20, 2022
Integration Spotlight: Gorgias & Stamped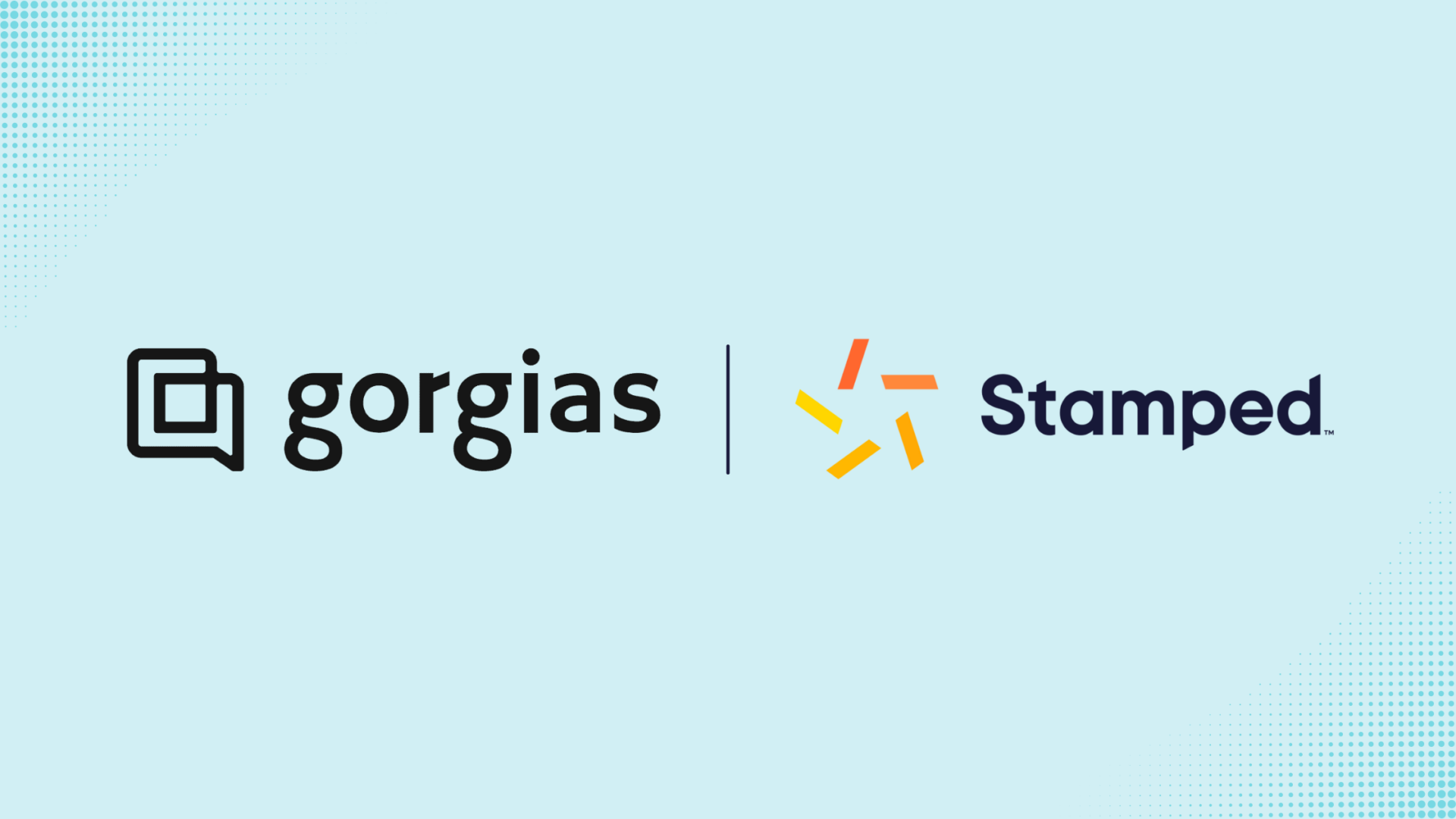 We're proud to integrate with Gorgias, the #1 helpdesk for eCommerce. We recently hosted a webinar with Gorgias where they taught us their best tips for eCommerce brands to elevate their customer experience. Check out the recording below:
What is Stamped?
Stamped is the reviews and loyalty platform for eCommerce, helping you establish brand credibility by building trust and giving your customers a voice. We are partners in your brand growth with multiple product offerings that are easy to set up and use for you & your customers. Stamped integrates seamlessly with all of your different tools & vendors. Best of all, we are committed to fair & transparent pricing. Stamped's two products work better together.

With Reviews, eCommerce brands give their customers a voice with high quality product and site reviews. Post-purchase review requests are delivered at the right time, in the right channel, and are easy for customers to complete. Customers can submit written reviews, photos, and videos. Brands can automate showcasing reviews with embedded displays for product pages, widgets, social and Google integrations.
With Loyalty, eCommerce brands build trust with their customers by rewarding them for engagement, purchases, and referrals. Loyalty programs with point rewards, referrals, and VIP tiers are quick to design and implement.

💡 See how Vanity Table increased their ARR by 220% with Stamped.
What is Gorgias?
Gorgias is the #1 rated Help Desk built for eCommerce. Brands use Gorgias to manage all aspects of their customer support with smart technology so they can answer customer questions in minutes, not days. Gorgias helps brands:
Centralize all your support tickets in one place and have all your customer's data displayed when you're talking to them. Edit orders, modify subscriptions, and refund payments without leaving your helpdesk.
Support faster by getting the full customer picture. Have all your customer data displayed when you're talking to them. Edit orders, subscriptions or refund payments from your helpdesk.
Automate repetitive tasks to spend more time where it counts. From automating the tasks like cutting and pasting commonly asked questions, to fully automating and closing out tickets, your support team will spend less time looking busy, and more time talking to customers.
How do Stamped x Gorgias Work Better Together?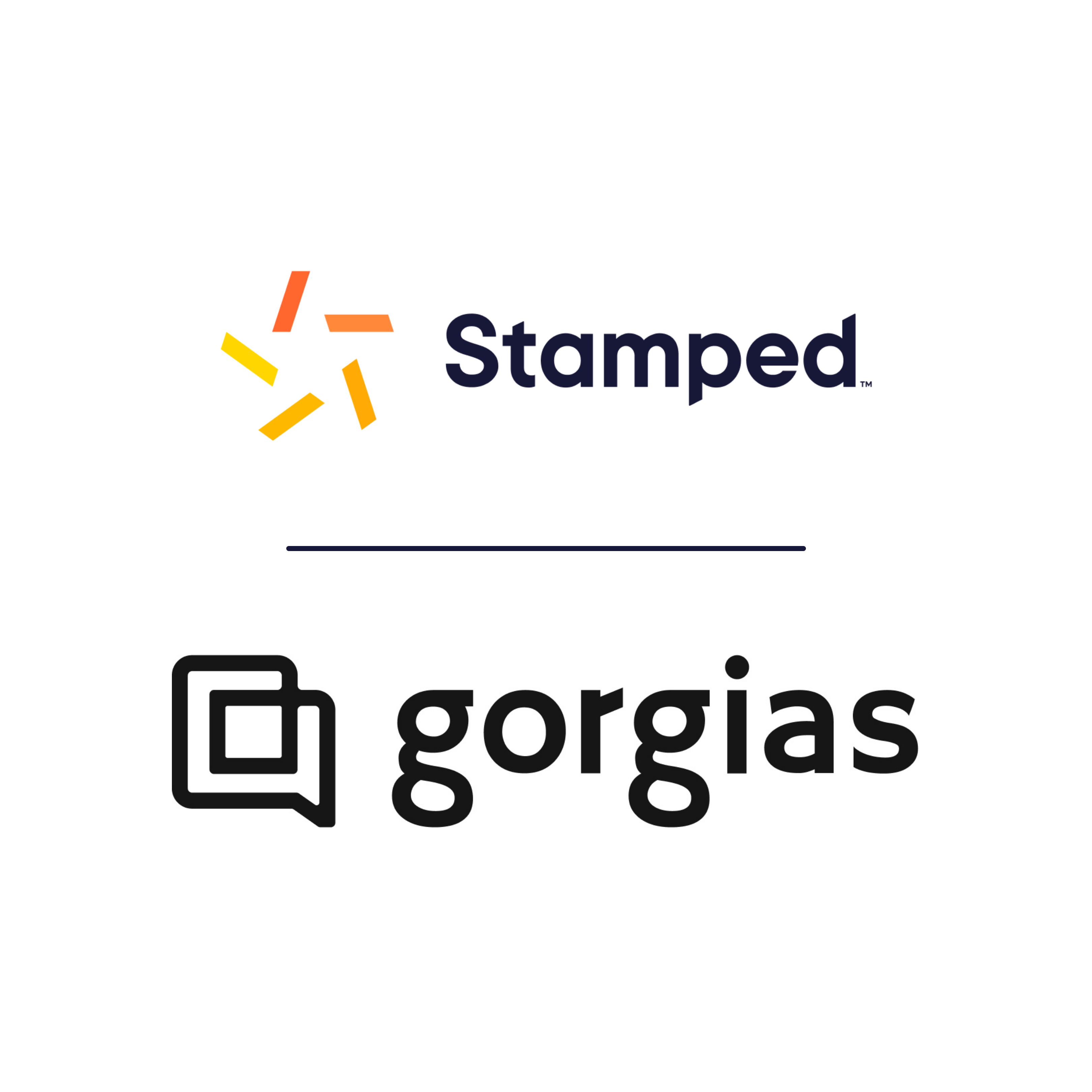 The Stamped x Gorgias brings your reviews and loyalty data to your help desk. Key benefits of the integration include:
See the full picture
Reply to reviews
Reply to questions
Elevating your Customer Experience
At our recent Stamped x Gorgias webinar, Mia Bobak from Gorgias shared her best tips to improve your customer experience.
Be everywhere your customers are
Consider an omnichannel approach to customer support, acknowledging that customers are reaching out in various places. Being able to respond in any channel quickly improves the experience for customers and contributes to your brand community.
Engage pre-sale with proactive chat campaigns to boost CVR
33% of customers who reach out with questions before making a purchase have intent to buy, so focusing on improving your pre-sales support will boost your sales. Addressing any concerning reviews early can support with the pre-sales process, as 93% of online shoppers read reviews before making a purchase.
Give power back to consumers to get their own answers
Ensure that your help site and tutorials are up to date, well indexed, and customers know where to go to ask questions. Self-service resources allow customers to find answers faster, so they are not sitting and waiting for a response from your team.
Getting Started
The Stamped x Gorgias integration is quick to install and set up. You will first need to create accounts with Stamped and Gorgias, and then follow our step-by-step support documentation:
Get started with a free Stamped account here and reach out to us at hello@stamped.io with any questions.
Trust Builds Brands
Sign up to see how Stamped can help your Ecommerce brand drive growth and awareness.
Sign Up Free