Integration | Feb 10, 2022
Integration Spotlight: WooCommerce, WordPress & Stamped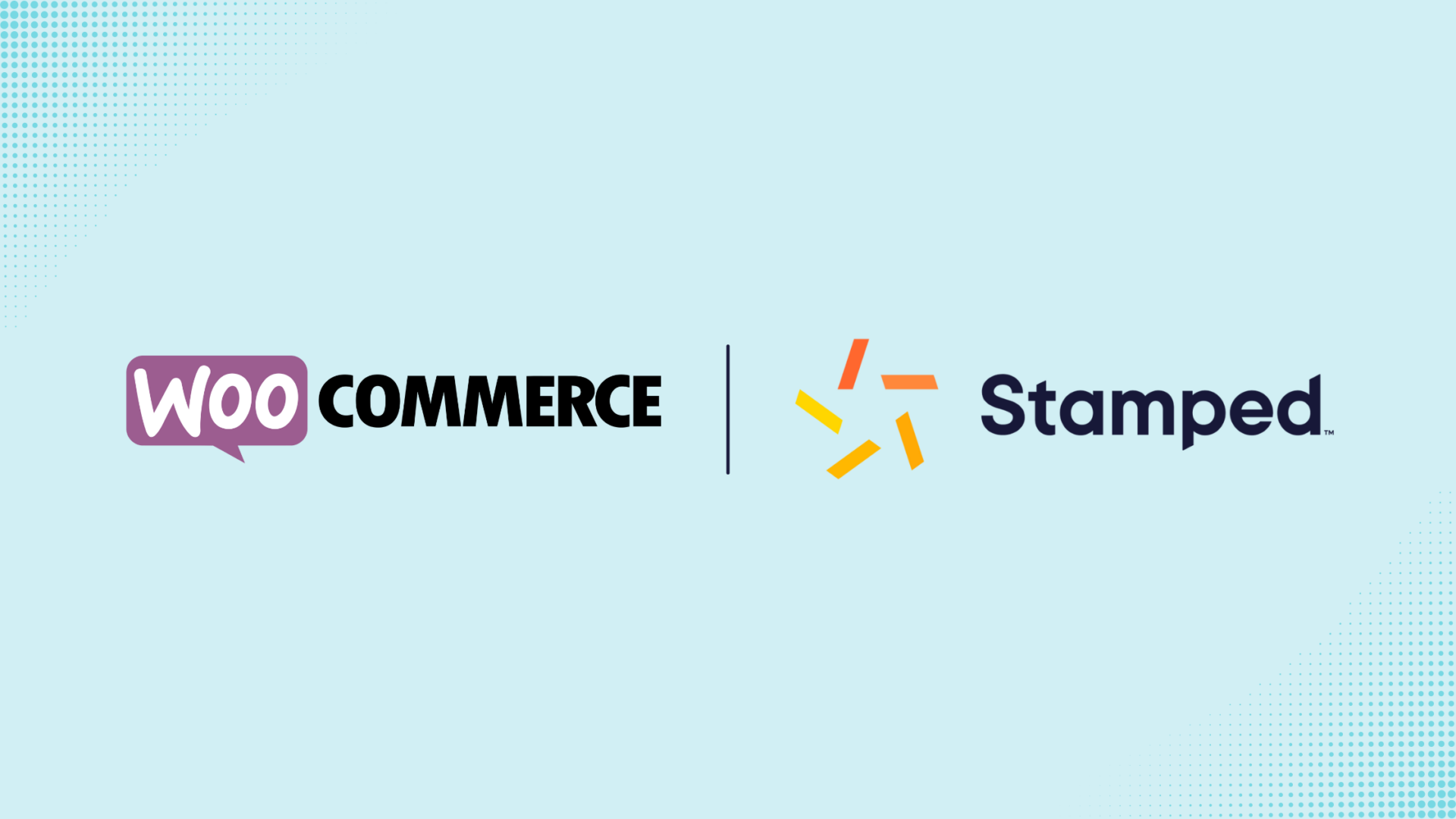 WooCommerce is a customizable, open-source eCommerce platform built on WordPress. Woocommerce empowers entrepreneurs to start and scale their own online stores, from an easy install process on existing Wordpress sites, all the way to extensive customization options and partnerships to help them grow. Woocommerce users can now leverage an integration with Stamped to increase their customer acquisition and average conversion by leveraging reviews and user generated content on their site and social channels.
Stamped is the industry leading Reviews & Ratings platform used by 45,000 merchants to build trust with social proof by collecting and using the User-Generated Content that matters most to customers. Merchants use Stamped to collect higher quality reviews and showcase those reviews on their website, product pages, and social media. Knowing that just one review on a product page can boost conversion rates by 354%, Stamped helps merchants increase their revenue and build brand awareness.
Overview
The Woocommerce & Stamped integration helps eCommerce merchants leverage user generated content to build social proof, increase trust, and boost sales. Using Stamped's smart data, merchants can make more informed decisions.
Integration Benefits
Using Stamped for Reviews & Ratings on your Woocommerce store and products increases your total sales, brand engagement, and market visibility.
Here are some of the features Stamped merchants most love:
Embedded review requests completed directly in email to significantly increase review request conversion.
Reviews include text, photo, and video and can be displayed on website using built-in widgets.
Reviews and user generated content can be showcased across social media and marketing efforts for increased brand awareness and customer engagement.
Review syndication drives traffic to your products. Stamped is partners with Bazaarvoice to syndicate reviews and display them on the world's largest network where they can be seen where more than a billion customers shop each month.
Woocommerce users who have made the switch to Stamped are already sharing their positive experiences.
Getting Started
Woocommerce users can download Stamped from the Wordpress Plugins page and follow the below steps to install the plugin.
Upload the plugin files to the /wp-content/plugins/stampedio-product-reviews directory, or install the plugin through the WordPress plugins screen directly.
Activate the plugin through the 'Plugins'
screen in WordPress
Go to WooCommerce Settings Stamped and fill the settings ( you can get the API keys by signing up for a free account at https://stamped.io/)
Stamped has a handy Getting Started guide to walk Woocommerce users through set up.
Pricing & Resources
Users can get started with Stamped for free with a 14-day free trial. Stamped's flexible pricing plans meet the needs of any sized business and can scale with merchants as they grow.
Reach out to us directly at hello@stamped.io with any questions and new users can explore our Inspirations Gallery to see how other Stamped merchants are leveraging social proof.
Trust Builds Brands
Sign up to see how Stamped can help your Ecommerce brand drive growth and awareness.
Sign Up Free