eCommerce Branding: the Key to Customer Retention
In the simplest terms, having success in eCommerce involves finding new customers while keeping the customers you already have. This ability to keep buyers coming back is called customer retention, and it's one of the most important ingredients in growing your business. Here, we're going to explore one of the keys to customer retention: building a strong […]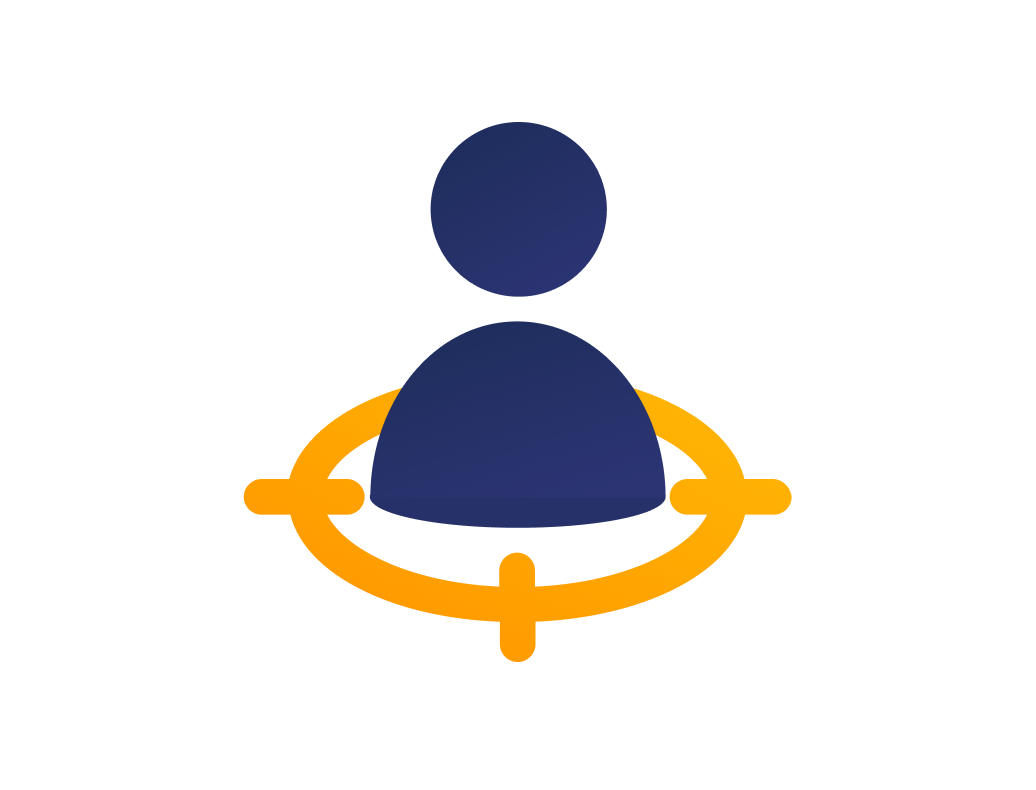 In the simplest terms, having success in eCommerce involves finding new customers while keeping the customers you already have. This ability to keep buyers coming back is called customer retention, and it's one of the most important ingredients in growing your business.
Here, we're going to explore one of the keys to customer retention: building a strong brand that resonates with your target audience.
We'll explore the concept of a brand, talk about the steps to building one with staying power in the market, and look at a few examples of businesses that leveraged eCommerce branding to become enormously successful in some of the largest markets.
If you're an eCommerce entrepreneur looking to get ahead, prepare to learn how eCommerce branding is the key to customer retention, and in turn, growth and success for your business.
Why Is Customer Retention So Important?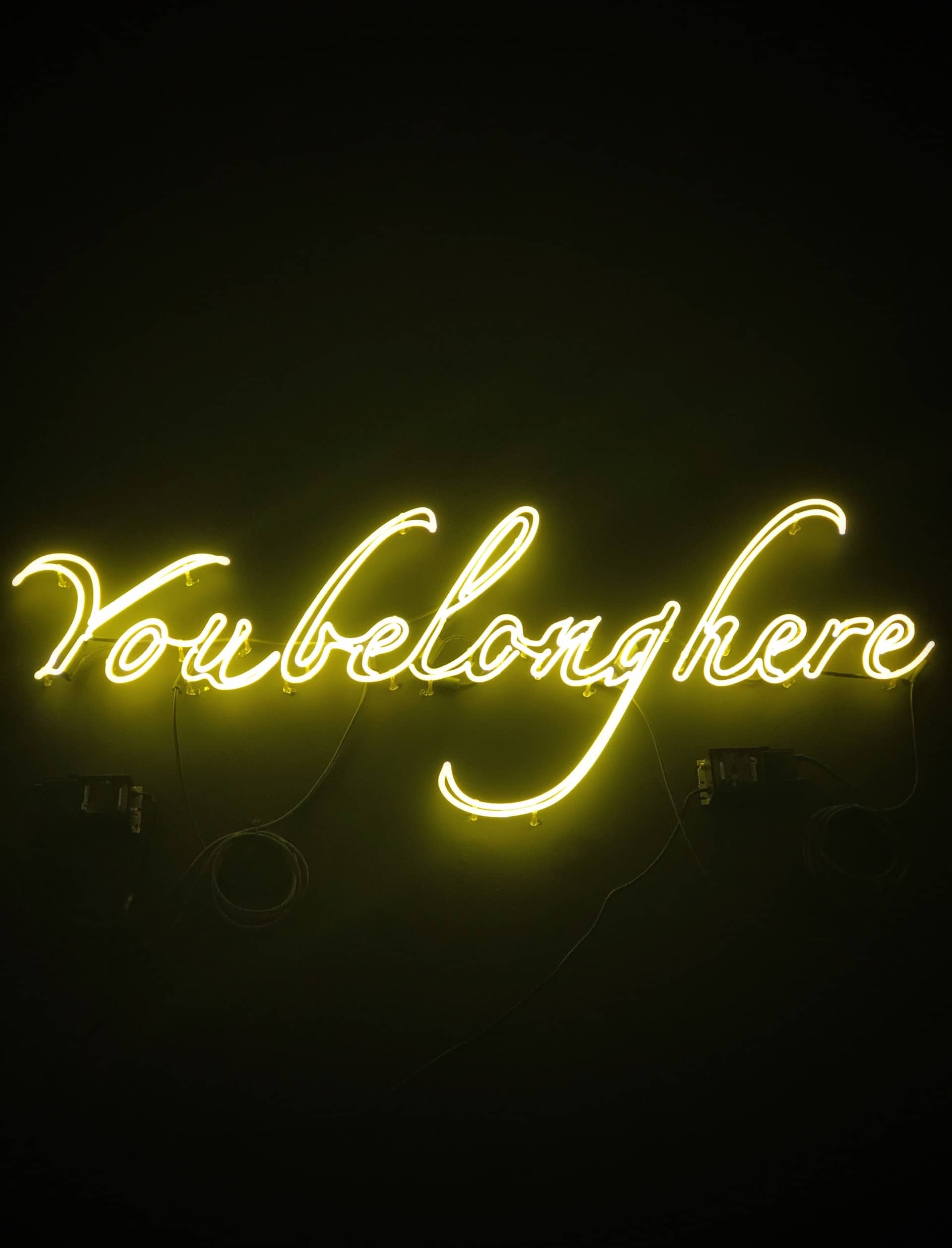 Imagine that you're starting an online business selling T-shirts. On your first day, you make one sale to one person. On the second day, you make another sale to a different person. Every day, you're making a sale, but each time, it's to a new customer.
You might think, I'm still making one sale every day — why does it matter who is buying?
But it does matter when you're looking into the future. Eventually, you'll run out of people to sell shirts to, or the cost of finding them and convincing them that they need what you're selling (customer acquisition) will become too high to be sustainable in the long run.
Now imagine that you're able to keep 50% of the customers that have bought in the past continuing to make daily purchases. Your customer base will grow by one every other day, and in turn, your business will grow steadily over time.
This is why the most successful eCommerce businesses do everything possible to keep existing customers in the fold. They know that this, called customer retention, is the key to growth and success.

How Does eCommerce Brand Loyalty Foster Customer Retention?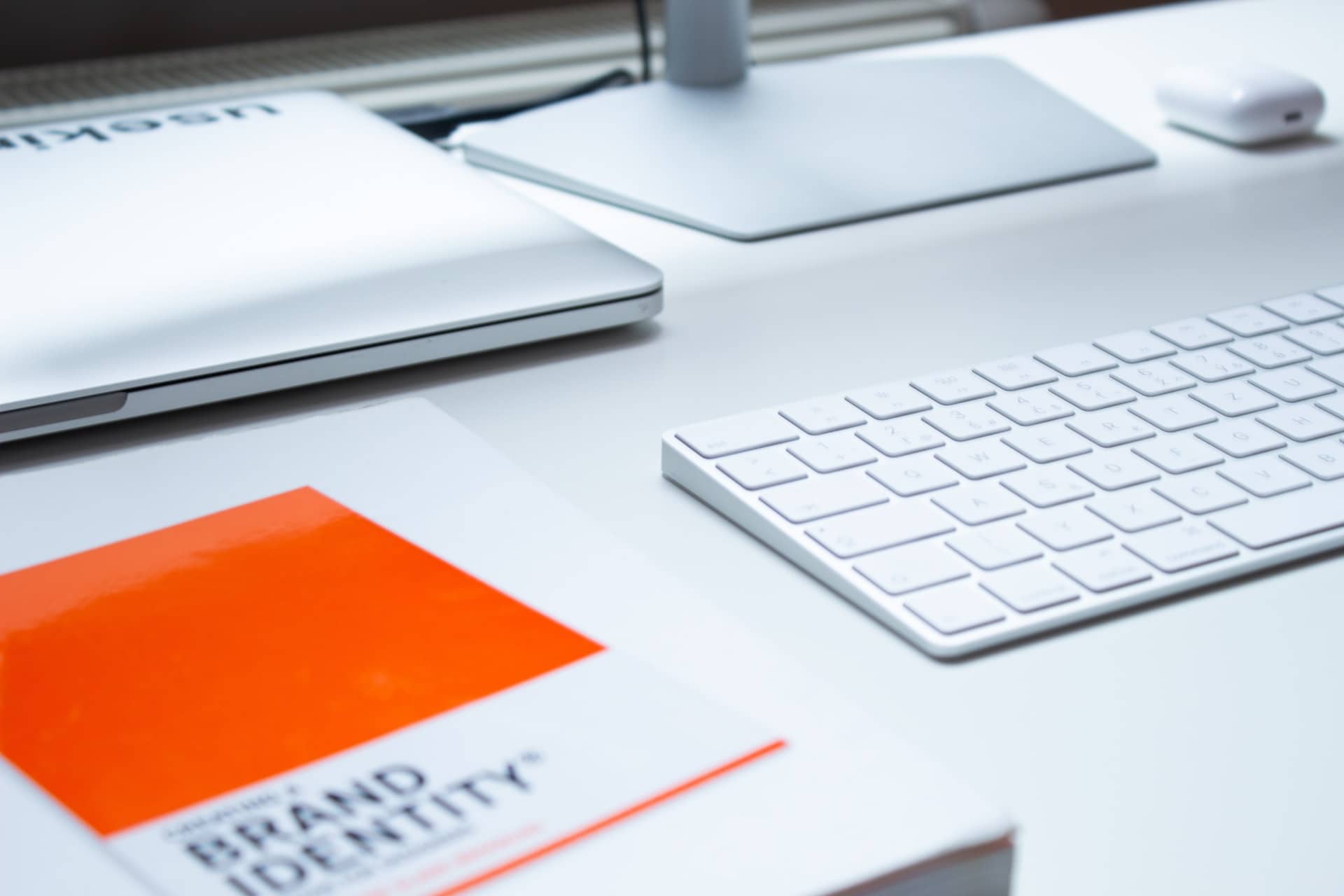 Your ability to make customers loyal to your business is directly related to customer retention, and it all hinges on trust. If you can get customers to trust you, they'll be much more likely to become loyal and continue buying your products in the future.
In the eCommerce sphere, who are "you"?
When we're talking about "you" in a context that represents your online retail store, we're talking about a concept called a "brand." eCommerce branding is one of the most important factors in driving customer trust. In fact, 82% of consumers say that when they trust a brand, they'll continue to do business with it, even in the face of emerging new and "trendy" alternatives.
But, when we say, "eCommerce branding," what do we actually mean?
What Is eCommerce Branding?
When we hear the word brand, we tend to think of an image. It could be the iconic golden "M" that McDonald's has used since its conception, or the script "Coca-Cola" that has become instantly recognizable in every corner of the world. But in actuality, a brand is so much more than just a logo. A large part of a brand's image has to do with the promises it makes and core values it stands for, as well as how it communicates these.
Your brand is the message you put out into the world, both visually and with the voice you use to interact with your audience.
There are few places where branding is more important than in eCommerce. The world of online retail has become competitive to the point that if your brand can't cut through the noise and communicate the unique qualities of your business and your products, you may not even reach the group of prospective customers you're looking for.
So, what is a brand that stands out composed of?
The Key Elements of an Effective Brand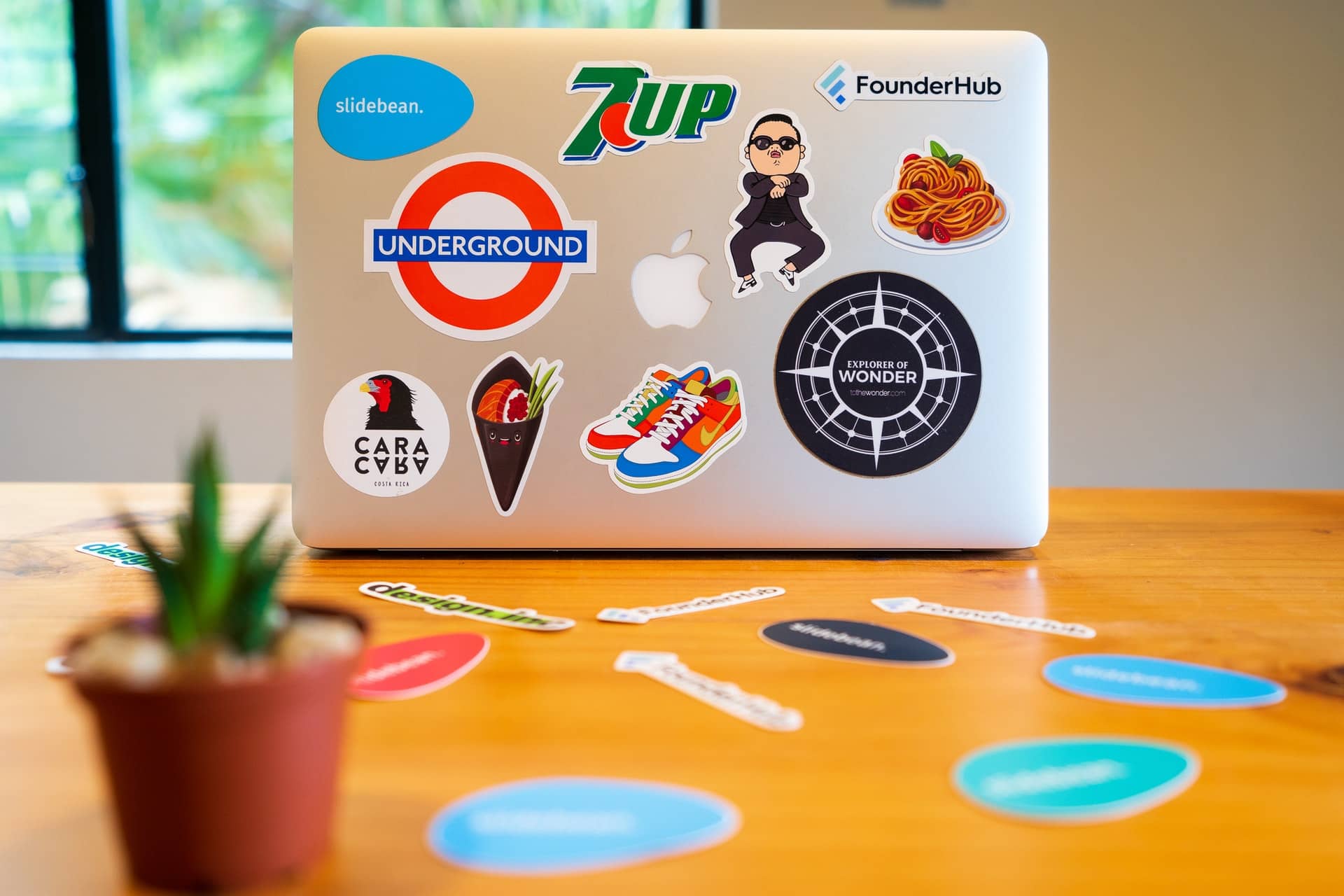 To coherently speak to your audience in the way they want to be communicated with and appeal to them on multiple levels, your brand has to be thoughtfully constructed from a variety of elements:
Name
The brand name is a front-facing aspect of any brand. It's what the brand is called by customers (including all brand nicknames and shortened versions of the brand name).
There are names that have iconic reputations, like Nike or Apple, but this is often wrongly attributed to the names themselves. It really comes from the history of the brand as a whole. With all else (products, visual branding, etc) remaining equal, these top brands could be called almost anything and would still carry that "name-brand" status.
Logo
A brand logo is what we usually think of when we think of "branding". The word "brand" can be used synonymously with "mark", so you can think of your logo as your mark — it's how your products would be recognized on the racks of a brick & mortar store.
Some brands have just one logo and some have multiples. Some logos are more involved, with fine details and complex wordmarks, while others are minimalistic icons. Many logos use color theory to provoke consumers' emotions. We'll talk more about what different aspects of a logo mean when we talk about designing yours.
Website
A branded website is one that's instantly recognizable as belonging with the other aspects of a brand. The logo and brand name should be apparent on every page and featured on the home page. Website copy should reflect the personality and core values of a brand, while staying consistent with the messaging and voice promoted through other digital channels.
Social Media
Social media is a more personal way to communicate a brand to an audience than a website, but no less important. In fact, when customers need information or answers about a product or brand, social media is often the first place they go, presenting eCommerce entrepreneurs with an excellent opportunity to build trust and loyalty.
One study found that when brands respond to customer requests on social media within two hours, existing customers are 34% more likely to buy again from them.
Digital Communications
Some business owners make the mistake of thinking that when they send marketing emails or transactional text messages, they're representing their brand. In reality, they're shaping the brand. An eCommerce brand is always shifting based on its interactions with members of the audience, customers, and changes in the context of its outbound and marketing communications.
How to Build an eCommerce Brand Identity
In order to be successful in fostering brand loyalty, your brand needs to have each of the key elements mentioned above.
Identify Your Audience
This is a step that you can't skip when building a brand. No brand can be "good" or "bad" in a vacuum — the effectiveness of a brand is a function of the audience it is trying to appeal to.
That means the foundation on which you're building the rest of your brand should reflecting on your business plan and identifying the consumers that will need to be transformed into customers in order for your business to be successful.
Then, you can proceed with formulating your brand's image, messaging, voice, and attitude.
Choose a Name and Design a Unique, Recognizable logo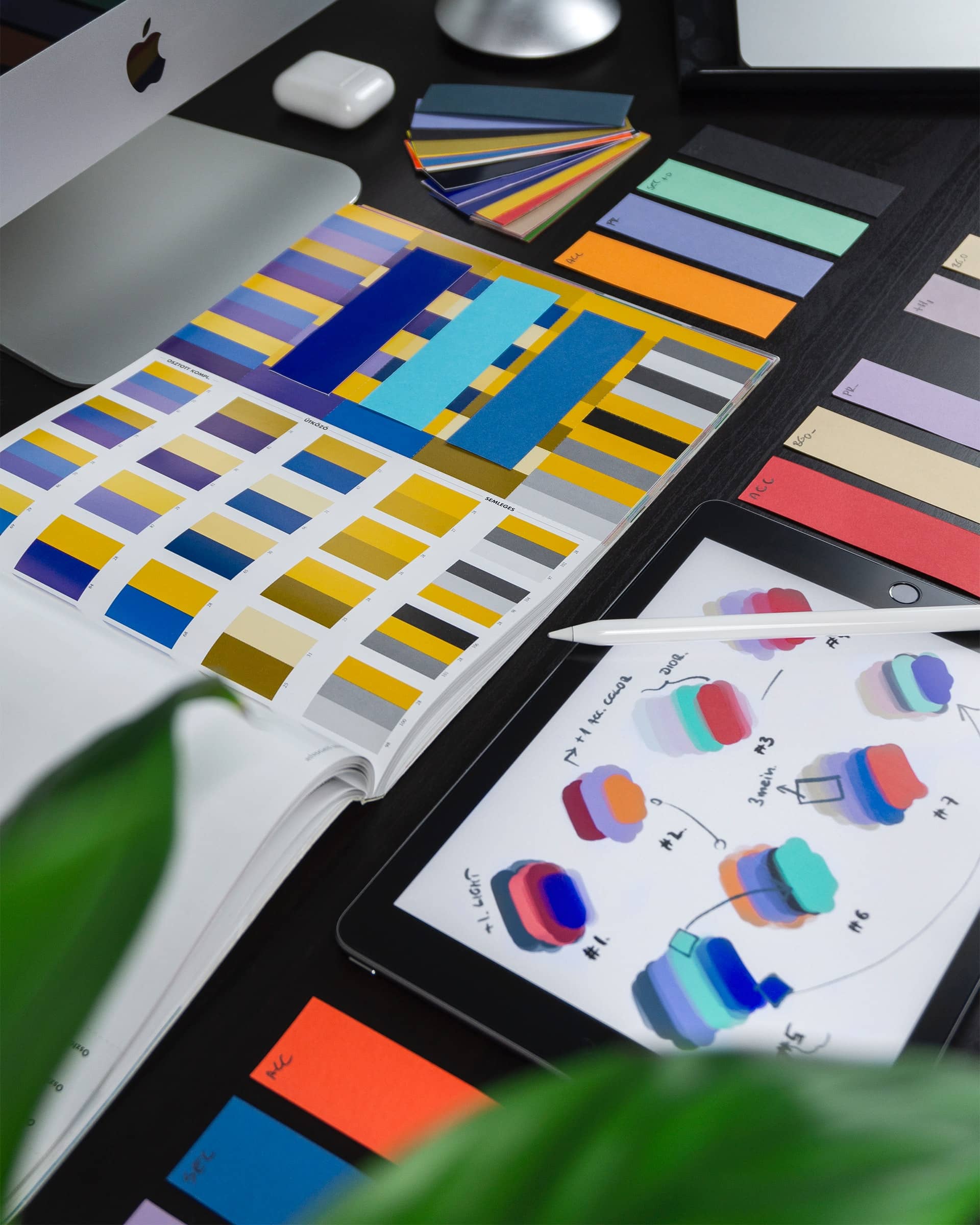 Once you know who your audience is, you can build a multidimensional brand aimed at resonating with that specific audience.
As we discussed before, your brand name can be whatever you want it to be — as long as you execute on other aspects of brand-building, the name isn't the most important aspect of your brand; it will bend to fit the image and message of your business.
With your logo, there are several different boxes your logo(s) have to check:
Is it distinct enough to clearly be associated with your brand? Some logos look generic or resemble other logos. If your wordmarks or symbols don't clearly stand for your brand, you're risking being overlooked or having your products misrepresented.
Does your logo appeal to the right audience? Some logos, like Versace or Porsche, are purposely busy and detailed, because this gives them the classy, upscale feel that appeals to a wealthier, status-motivated audience. Not sure what will resonate with your audience? Try something clean and recognizable, like a few of the brands we'll be looking at as case studies later on.
If you have words in your logo, are they readable? A big mistake people make when adding text to their brand logos is making it illegible, because they see big names like Lord & Taylor or Louis Vuitton succeeding with busy or otherwise unreadable logos. However, if you're just starting out, you don't have a fraction of the brand equity that these historic companies do. You're going to have to communicate your name and other values clearly to get them to resonate with your audience.
Note: It's important to select and design your logo carefully. Undergoing a full brand in a few years because you feel like you didn't execute on the first attempt can negatively impact the trust and loyalty you've worked hard to build with your customers and limit your growth potential.
Build an Intuitive, Branded Website
The next step to building a strong brand is with your website. Use your brand colors and design elements to create a unique look for your site, and make sure the copy is written in your brand's voice while still being informative, clear and conducive to a positive user experience.
Your website also has to be tailored to the technical level of your audience. Keep in mind that very few audiences are overly technology fluent, so it's important to make your site easy to navigate and your checkout process as streamlined as possible to minimize opportunities for customers to drop out and abandon their carts.
Show Your Personality and Values on Social Media
Your social media profiles are where you can let your brand voice and personality really come out. Share your values and post about things your brand stands for. If you're marketing to younger audiences, it's no longer optional for your brand to regularly take the focus off your products and place it on what's most important to you — 70% of millennials will choose a brand with responsible social values over alternatives, even when other options are lower-priced.
This is part of creating a brand that's authentic. Another part is putting a face (or faces) behind the brand name. Today, creators share their own stories or stories that inspired them to go into business more often, because it helps customers understand their mission and empathize with the real people behind the brand. This makes it easier to build the trust that leads to increased customer retention.
For eCommerce brands, it's more important than ever to have a cohesive presence on social media, as social commerce is become more and more of a central part of many businesses' online retail strategy. To learn what social commerce is and how to leverage it for your eCommerce store, read our comprehensive guide here.
Be Creative with Your Branded Communications
Like we mentioned previously, it can feel like your marketing campaigns are representing your brand, when they really are your brand. When you're planning something like an email campaign, for example, ask yourself: if my brand were a person, how would they speak to a customer?
You need to choose templates and fonts that match your other branded properties (website, social media pages, etc) while communicating in ways (and using language) that keeps your brand cohesive with other communication methods.
Keep it Consistent
One of the most critical parts of branding is the way all these aspects are tied together. For example, if you design your logo to a mature, upscale audience, but your voice on social media is "trendy" and packed with youthful slang, it will result in a brand that feels insincere and incoherent to your audience. Inevitably, some portion of your audience will notice and react negatively. For example, 60% of millennials expect a consistent experience with a brand across different channels platforms.
eCommerce Branding Case Studies
Even when you understand the steps to creating an effective eCommerce brand, it may not be easy to understand how to put them into practice without some real-world examples. Here are a few business that showed how cohesive branding that resonates with a specific audience can lead to unimaginable success, even in the hyper-competitive world of eCommerce.
Dollar Shave Club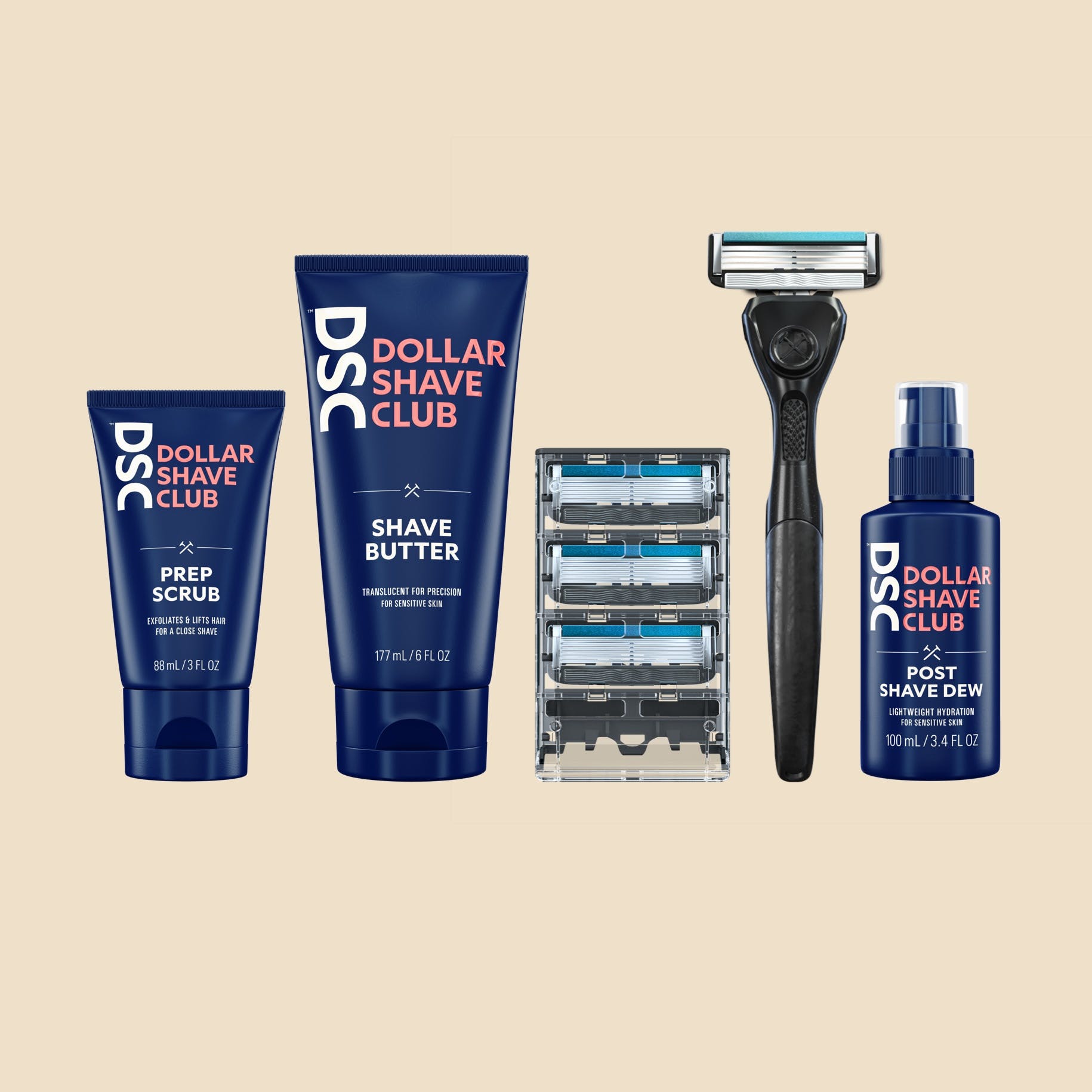 The online razor company, Dollar Shave Club, began in 2011 and still today is a testament to the value of an authentic brand image that sells something that many people needed, even if they didn't realize it: a more affordable, high-quality razor.
The brand was developed behind the scenes, with its first customer-facing message unrolling in 2011. In a 90-second video, DSC's actual founder, dressed in a collared shirt with a loose tie, talking about how it was time for a different option than the conventional, name-brand disposable razors and blades. The copy for the ad was expertly written, sprinkled with pithy humor and just the right attitude to extend the "disruptive" feel of DSC's business model into the marketing.
Dollar Shave Club was bought by CPG giant Unilever shortly after, but the brand still operates under the same name and image it started with. The brand design is very simple, appealing to the "every man," and retains the motif from the beginning in one of its logos — the image of two razors crossed as if to represent the collective mission for better options in men's grooming.
TOMS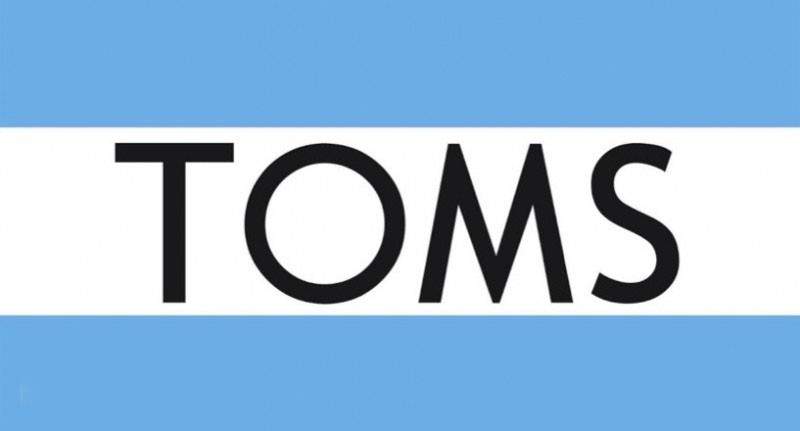 TOMS began in 2006, after its founder traveled to Argentina and realized how many of the world's impoverished children and families are in need of durable, high-quality footwear. TOMS was born out of a social mission, rather than a product idea, and today, the brand stands as one of the earliest examples of an eCommerce venture that capitalized on the importance that younger audience members place on a strong set of corporate values.
The TOMS logo (and core website design) is simple, with the name of the company set on a white background between two blue stripes that are reminiscent of the Argentine flag, a reference to the trip that started it all.
Today, TOMs maintains a commitment to using sustainable materials to create shoes and donate pairs to people in need, but now allows customers to choose the causes they want to support with their purchase, deepening the brand's association with broad social welfare and the positive feelings that come with contributing to a worthy cause.
Purple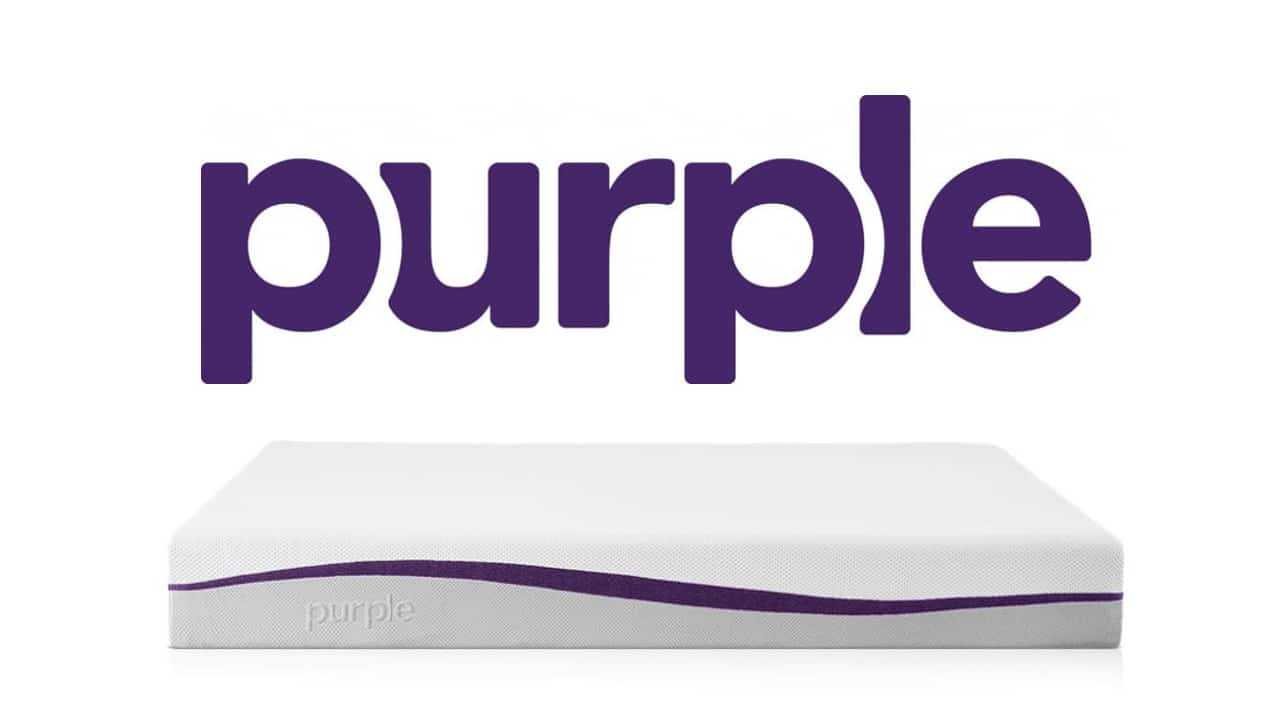 The online, direct-to-consumer mattress seller Purple came into a world where mattress companies weren't expected to be exciting — just reliable. Purple started with a Kickstarter campaign where it created a series of viral videos to tell the world about the products, but it held its audience's attention by not sticking to what was expected.
Purple wasn't the only eCommerce mattress brand to pop up in the early 2010s, but it held attention for the longest because of its clever advertising and striking brand identity. Instead of the beige, cream and whites of the traditional mattress sellers (Sealy, Serta, etc.), Purple did something different. Purple isn't just the name of the company, it's also the color that's splashed across every one of its digital properties: the website, advertisements, and social media pages. There's also a psychological reason why the people behind Purple chose this specific color as the centerpiece of their brand; traditionally, the color purple signifies that something is regal or important. With purple motifs in every aspect of its branding, Purple thrust itself onto the largest stage with enthusiasm and personality.
The Key to Brand Loyalty
Success in eCommerce is more than just having a good brand. In fact, if you don't empower the brand with quality product, a reliable supply chain and a smart marketing strategy, you'll fail to reach the heights that top eCommerce business have. With this in mind, though, we can see that building a great brand is the foundation to success in eCommerce. Without that element, none of the examples we looked at would be where they are today:
Dollar Shave Club built a brand that messaged disruption through simplicity and backed up that message with a shift in the paradigm of men's grooming.
TOMS leveraged a charitable mission that appealed to its target audience and built a strong brand around the fellowship of collective good.
Purple showed that mattress advertising doesn't have to be bland and traditional; it subverted expectations to stand out and backed it up with products that served customers exactly what they advertised.
The lesson here is simple. To truly reach heights of the most successful eCommerce businesses, you have to put it all together — but without an excellent brand, you'll have a hard time fostering the customer retention you need to grow.