The Ultimate eCommerce Holiday Calendar
We're sharing the ultimate eCommerce holiday calendar in this guide. You'll find 40 holidays and events to add to your marketing calendar and advice about when to start preparing for them.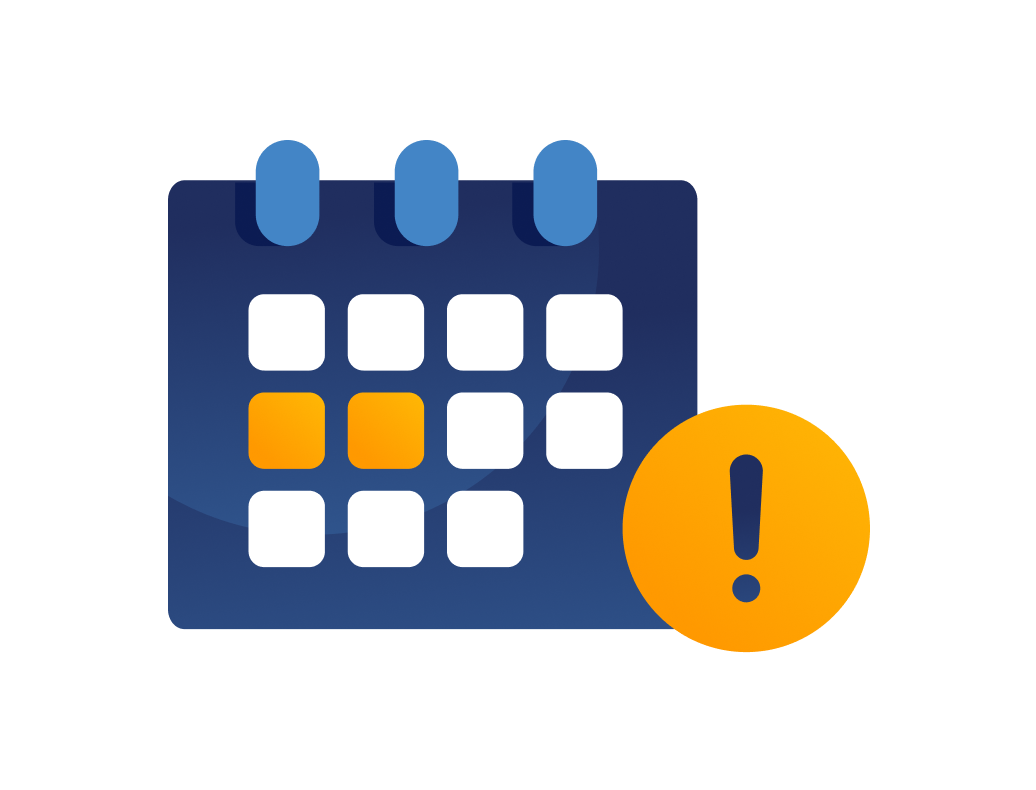 Does your eCommerce brand struggle with holiday promotions?
With so many holidays to remember throughout the year -- and new ones like Pizza Day being added every day -- it can feel overwhelming just figuring out which one's up next.
Then you and your team have to scramble at the last minute to time your holiday promotions just right, which often turns into stressful rush jobs. And no one needs that!
Since we know you're ultra-busy, we're sharing the ultimate eCommerce holiday calendar in this guide. You'll find 40 holidays and events to add to your marketing calendar and advice about when to start preparing for them.
Then you can save this calendar and use it year after year to plan your promotions, drive sales, and add new customers to your base.
Ready to dive in?
40 Holidays and Events to Add to Your eCommerce Promotional Calendar
You certainly don't have to celebrate all these holidays and events -- nor should you.
After all, you don't need smaller, made-up holidays taking over and clogging up your marketing pipeline, especially if they hit back-to-back in the same month or quarter.
So figure out which ones matter most to your audience, then use this handy schedule to map out your promotional campaigns for the entire year, starting with:
JANUARY
1. New Year's Eve and New Year's Day (December 31 and January 1)
People use the New Year to set goals for themselves, so your marketing campaigns should reflect how you can help them on their journey.
Think about your customers' goals and how your brand/products can help them achieve them. Then use your messaging to kick off a new beginning and motivate people to take action.
You can also use this time to launch a new product, which can be just as exciting.
Since New Year's Eve and Day celebrations happen right after the holidays, you'll want to plan ahead so they don't get lost in the holiday bustle. Ideally, that means planning should occur in October to avoid scrambling during the busy holiday season.
2. Martin Luther King Day (The Third Monday in January)
Martin Luther King Day (MLK) always falls on the third Monday in January. It honors the American civil rights leader who fought to end racial segregation and foster racial equality.
While you may want to hold off on sales promotion emails, sending a message about honoring MLK's legacy is a great way to show your company's values. It also helps create a like-minded community aligned with these core principles.
Since MLK isn't a major shopping holiday, you can start working on this campaign during the first week of January, right after the holiday hustle, so it's ready in time.
FEBRUARY
3. Black History Month
Black History Month (the entire month of February) is another helpful but non-salesy event to have on your eCommerce content calendar. This month provides a chance for people to recognize and celebrate the achievements of African Americans.
But, similar to MLK Day, it's not the best time to weave in your sales pitch.
Instead, it's better to focus your messaging on your company's values and culture. Showcase African Americans who have inspired your company and highlight people who are doing amazing things in your community and the world.
Just like with MLK Day, you can start working on your messages for Black History Month campaigns a few weeks out. Tackle both holidays before January, and you'll be golden.
4. Groundhog Day (February 2)
On Groundhog Day, a groundhog named Punxsutawney Phil comes out of hiding to share whether we'll have six more weeks of winter or can celebrate the start of spring soon.
You can use Groundhog Day as a fun way to engage and connect with your audience. Ask their predictions for the outcome and consider offering a prize to one lucky person who guesses it right.
As a simple, fun marketing campaign, you don't need much time to determine or organize your Groundhog Day campaign. Building this in mid-January right after your MLK and Black History Month campaigns should give you plenty of time.
5. Super Bowl Sunday (The First Sunday in February)
Whether people are watching the Super Bowl as fans or just for the commercials, you can engage them in a similar way to Groundhog Day.
Ask your subscribers if they'll be watching the game and who they're rooting for using a poll. Share your results in another email to engage your customers and stay top of mind.
You can even throw in a discount celebrating the day if it makes sense for your brand.
Give yourself at least two weeks to plan your Super Bowl campaign and drum up excitement before the big day. So plan to tackle these in mid-January at the latest.
6. Chinese New Year (The First Day of the Chinese Lunar Calendar, February 1 to 12, Depending on the Country)
Chinese New Year, which is also called the Lunar New Year and the Spring Festival, kicks off the start of the new lunar cycle with festivals and celebrations.
Red envelopes with money are often given out as a sign of good luck. And the year is marked by one of the 12 animals in the Chinese zodiac.
So to commemorate the holiday, keep these powerful symbols in mind to engage and celebrate with your customers.
Consider a red envelope discount, which may be just as good as cash. Or send out a fun email about this year's chosen zodiac animal and what it means for the year to come.
Decorate your messages with beautiful images of lanterns, dragons, fireworks, and other lucky symbols to get your customers in the spirit.
Since the date for Chinese New Year varies, check it early in January and start working on your campaign plans no later than the second week of the month. This should ensure enough time to get everything perfect by early February.
7. Galentine's Day (February 13)
Galentine's Day, which is like Valentine's Day for your "gal" pals, was coined by the lovable Leslie Knope (played by Amy Poehler) in the hit show Parks and Recreation.
This holiday is the perfect time to have some fun with your female customer base.
Encourage them to adopt a "treat yo' self" mentality (another Parks and Rec nod) by discounting self-care products. Or consider a BOGO discount, so they can buy one product and share another with their bestie.
Get on board with Galentine's Day at least three weeks out, which means you'll want to start around the second or third week in January.
8. Valentine's Day (February 14)
Valentine's Day celebrates all forms of love, admiration, and special connections. So to keep with tradition, think about how you can send some love to your customers and show your appreciation.
Sending a discount code packed with love or holiday-specific bundles are two surefire ways to help you drive sales and create loyal customers pre- and post-holiday.
Similar to Galentine's Day, you'll want to begin building your Valentine's Day promotions around mid-January or at least by the third week. You want plenty of time to get your offerings just right and make your messages pretty, irresistible, and special.
9. President's Day (Third Monday in February)
President's Day honors the current and previous presidents of the United States. It's often commemorated with in-store sales and online specials.
You can join in on the fun by offering presidential-related coupons, such as a Founding Father's discount on the first products your brand ever launched.
Or consider offering one red discount (like 20% off a single item) and one blue discount (such as 15% off their entire order). Let customers vote for (i.e., use) their favorite at checkout.
Since this holiday occurs on the third Monday of the month, you should start crafting your marketing messages sometime at the beginning of February to stay on track.
MARCH
10. International Women's Day (March 8)
International Women's Day celebrates women's equality and all their social, economic, cultural, and political achievements.
So use this holiday to show your support and share stories about the women who influenced your brand.
Consider offering promo codes in the names of famous women who contributed to or were influential in your industry/space. Or think about donating a portion of the month's sales to women's charities.
This is not a campaign you want to rush. Your team may need time to research an action plan that both connects with and inspires customers regardless of gender. Start in early February and aim to send your messages at least one week out to raise awareness.
11. Pi Day (March 14)
Pi Day, also known as 3.14, is another fun, made-up holiday celebrating the mathematical number pi (3.14159265).
Pie companies and pizza places go all-in on this day with deals and discounts. But your eCommerce brand could also give customers a discount code for 3.14% or 31.4% off.
Start your Pi Day planning at the end of February or the beginning of March at the latest to ensure you don't forget about this newer holiday when it rolls around.
12. St. Patrick's Day (March 17)
Honoring Saint Patrick usually involves Irish-themed items like leprechauns, four-leaf clovers, pots of gold, and lots of green. These are fun to include in your marketing messages.
You could also add "lucky" St. Patrick's Day discounts or hold a special giveaway for a few lucky winners to celebrate the holiday.
If you want to go big for St. Patrick's Day, start building out your campaign no later than the last week of February. This ensures you can send out offers before your competitors have time to sway your customers with theirs.
13. First Day of Spring (March 19, 20, or 21)
The First Day of Spring, also known as the Vernal Equinox, is similar to New Year's Day. People are eager to welcome new beginnings and fresh starts as winter coziness fades and bright days encourage more time outside.
Weave this theme into your marketing messages by showcasing new items for spring and must-haves to snag before summer. You'll have no trouble breaking people out of their cocoons and driving sales.
Since the First Day of Spring falls somewhere between the third and fourth week in March, depending on the year, you'll want to start your planning near the end of February or early March at the latest.
APRIL
14. April Fools Day (April 1)
Want to get playful with your audience? There's no better time than April Fools Day!
You can play a trick or two on your audience -- such as deciding to only sell purple items or changing your brand name to something silly -- and then let them know it was all a good joke the following day.
To get this day right, you'll need to be strategic about your "joke." Give your team plenty of time to come up with something good and test it out. You don't want to accidentally send a "bad" joke to your customers and turn them away.
So start your April Fools Day planning a month out to give your team a bit more time to nail this for your customers.
15. Easter (Sometime Between March 22 and April 25)
While Easter Sunday may have started as a religious holiday, it's since come to mean all things spring, egg, and bunny-related.
So you may consider hosting a digital egg hunt for customers to find the egg with the best deal. You could also wish people a happy Easter with bundle discounts to fill their baskets with goodies.
Or simply take the chance to freshen up your marketing efforts with easy, breezy pastel colors and offers for products that promote a fresh start.
Since the date of Easter changes each year, look it up by early February and try to plan your campaign-building at least three weeks out from that. Sometime in February or March, depending on where Easter falls, should give you a decent buffer.
16. Earth Day (April 22)
As the name suggests, Earth Day is all about spreading appreciation for our beautiful planet and paving the way for sustainability efforts.
You can show your love for Mother Earth by sharing information about your brand's sustainability practices in your Earth Day messages. Customers will appreciate your brand even more when you do.
Spend the first week in April on your Earth Day and Arbor Day campaigns, so you can get your messages, sustainability stats, and pictures out on time and resonating with your customers.
17. Arbor Day (Last Friday in April)
Similar to Earth Day, Arbor Day celebrates nature by encouraging people to plant trees.
Maybe your business can commit to planting one tree for every order placed during the month. Or you can give a percentage of every April sale to litter clean-up charities and preservation causes.
Since they're so similar, try to time your Arbor Day and Earth Day campaign-building around the same early April deadline. You can knock out both together and double down on your green marketing.
18. May The Fourth (May 4)
May the Fourth, also known as Star Wars Day, is a play on the iconic Jedi phrase, "May the Force be with you." People celebrate all things in this universe by dressing up in Star Wars-themed costumes, re-watching the movies, and geeking out.
To capture this fun sentiment, try offering space-related discounts (before they disappear in a galaxy far, far away). Or consider creating Dark Side and Jedi Way promo codes for people to use and show their loyalty.
You'll need to think outside the carbonite box here, so having a month to brainstorm will definitely help your team. Remember: Never use any copyrighted material without permission, or you may get your business in hot water with Disney.
MAY
19. Cinco De Mayo (May 5)
Cinco De Mayo, which literally translates to the fifth of May, is all about celebrating the rich Mexican culture and the Battle of Puebla, where Mexican soldiers defeated the French army.
Try to create marketing messages that educate your customers about the holiday or share some fun fiesta ideas and deals to help them celebrate the day.
Start thinking about your Cinco de Mayo plans during the second week of April at the latest. This gives you a solid two weeks to get them nailed down.
20. Mother's Day (The Second Sunday in May)
Mother's Day celebrates the wonderfulness of moms with all things pretty, sweet, and caring.
Whether you're offering the perfect gift for moms or helping them indulge in their own self-care celebrations, sending a thoughtful message of thanks and cheer (and adding a nice discount!) goes a long way.
You'll want to begin your Mother's Day campaigns no later than the second week in April. This gives your team time to create gift roundups and discounts to share early, so procrastinators don't miss their shipping deadlines.
21. Memorial Day (The Last Monday in May)
Memorial Day honors the brave men and women who died in service for their country. People generally have the day off and hold memorial celebrations and backyard barbeques with family and friends.
Memorial Day is also the unofficial start of the summer season. So many brands take advantage of the three-day weekend with holiday sales.
Featuring your must-have summer items or a discount to sweeten the season will be great for driving sales and increasing engagement. Just make sure you first honor those soldiers who gave their lives before jumping into your sales offerings.
You'll need to plan out and test your Memorial Day campaigns so they strike just the right balance between honoring those who gave everything and celebrating summer fun. It's a fine line you'll want the extra time to get right.
JUNE
22. Pride Month
Pride Month occurs during June to celebrate and support the LGBTQ+ community. And it typically involves brands going all-in on rainbow everything.

Consider creating a different message of support each week to keep the chat going all month long. Don't be afraid to share your thoughts on why you're supporting this underserved community.
Your audience will appreciate the vulnerability, and you'll help foster stronger ties around your brand's values.
If you plan to tackle the entire month, as opposed to just one message (which is still a great option), give your team time to create and revise all their copy. You want to be supportive and never want to come across as insensitive. The extra month of planning should help.
23. Father's Day (The Third Sunday in June)
Similar to Mother's Day, Father's Day is the perfect time to show your audience just how much you respect and appreciate the hard work dads do.
Consider sending out a marketing message showing your support. And if your brand offers the perfect gift for dad, make sure to highlight these at least three weeks out (preferably more), so people have enough time to buy and ship it before the big day.
If you have the perfect gift for dad, you'll want to start advertising in early May, which means you'll need to build your campaigns sometime during April.
If you're simply showing your support with or without a discount code, you can begin building your campaign toward the mid to end of May.
24. Summer Solstice (June 21)
The first day of Summer, also known as the Summer Solstice, is the longest day of the year. It's a time to celebrate sunny days, outdoor activities, and carefree attitudes.
Sending light-hearted marketing messages will help your brand stay top of mind while generating excitement for seasonal favorites in your lineup.
For example, your Summer Solstice message could advertise your longest sale yet in honor of the longest day of the year. Or you might consider summer-themed promo codes to clear out unsold inventory before the season ends.
Plan to meet with your team during the last week of May to discuss launching your sale or promote seasonal must-haves in time.
JULY
25. Canada Day (July 1)
If you have a Canadian customer base, you should celebrate Canada Day, which honors the day in which Canada broke free from Great Britain and split into four provinces.
Show your patriotic support with a simple Canada Day message that reflects on this day in history, and you'll find your Canadian customers will surely appreciate it. You may even want to add a few Canada-themed promo codes to drive the sales home, eh?
Depending on how far you're going to take your Canada Day celebrations, plan on beginning in early June or the second week in June at the latest.
26. Independence Day/The Fourth of July (July 4)
Like Canada Day, Independence Day (or the Fourth of July) also celebrates a country's separation from Great Britain.
In honor of America gaining independence, this public holiday typically includes a day off from work, barbecues, fireworks, and all that summer has to offer.
Similar to Memorial Day, be sure to mention your appreciation for the country's historic past before sharing your deals and red, white, and blue-themed celebrations.
As a bigger holiday in the US, you'll want to plan your Fourth of July sales and discount campaigns early and well before your competitors scoop your customers' summer spending money.
Since you'll want your messages out at least three weeks earlier, have your team begin planning no later than mid-May.
If you're just sending out an appreciation post, you probably only need a week or two out to give your team time to organize this.
SEPTEMBER
27. Labor Day (The First Monday in September)
Labor Day was initially created to support labor unions, but now this holiday celebrates all workers in general.
Most businesses give their employees the day off in commemoration, so people generally spend their three-day weekend relaxing with family and friends.
However, all three-day weekends tend to be high shopping days, and brands are keen to offer Labor Day Weekend deals. So use this time to reward customers for their hard work with discounts and promo codes to splurge on themselves.
You'll want to send your Labor Day deals at least three weeks out so people have enough notice. If you build your campaign between mid-July and the first week of August (at the latest), you'll get the jump before your offers get lost in the shuffle of other brands competing for your customers' attention.
However, if you don't plan to have any sales or discounts going on, a simple Labor Day Weekend message shouldn't take as long and can be built out a week or two in advance.
28. First Day of Fall (September 22)
Similar to the start of spring and summer, the beginning of fall is another excellent time to send out marketing promotions or launch a new product.
Whether you're introducing new fall favorites or sharing your favorite pumpkin spice recipe, try to touch base with your customers and stay top of mind before the big holiday promotions start vying for their attention.
Use the last week of August or the first week in September to brainstorm your fall offerings. This might include must-have fall bundles or a discount to welcome cooler weather. Whatever you choose, touching base is a good idea here.
OCTOBER
29. Canadian Thanksgiving (The Second Monday in October)
If you have a large base of customers in Canada, you'll want to wish them well for their Canadian Thanksgiving.
Similar to a traditional American Thanksgiving, Canadian Thanksgiving is a celebrated public holiday where people have off from work and usually spend the day with family.
If you're just sending a simple message with no offers attached, start your preparations the second or third week in September.
However, larger campaigns should start coming together sooner, like the first week of September. This ensures your offer gets out before other companies beat you to it.
30. Halloween (October 31)
Halloween is the perfect chance to have some spooky fun with your customers.
Even if you don't sell anything related to the holiday, your campaigns can still reflect the spirit and mischief Halloween is famous for.
Scare up some discount codes that only last until midnight. Or hold a costume contest and ask customers to submit user generated content featuring them using your products in their disguises.
Depending on how big you want your Halloween celebrations to be, you should start planning them between August and September, so your team has the entire month of October to promote them.
NOVEMBER
31. Veteran's Day/Remembrance Day (November 11)
Veteran's Day honors veterans both active and deceased. November 11 is also Remembrance Day in Canada, which is similar to Veteran's Day in that it honors those who have made the ultimate sacrifice for their country.
The best campaigns you can run during this time involve thanking veterans for their service. You can offer a discount as a way to show your appreciation too.
Since you don't need to do anything too elaborate to celebrate these holidays -- after all, a big thanks goes a long way -- you can plan to tackle these campaigns sometime before the end of October.
32. Singles Day (November 11)
Singles Day, a newly created anti-Valentine's Day, dates back to 1993. It celebrates self-love and being single. And since it's growing in popularity, it could prove fun and beneficial for your brand to indulge in.
Send your customers self-love product recommendations or an 11% discount code to show some love and encourage people to splurge on themselves.
If you don't think your customers know about Singles Day, consider educating them while offering a sweet discount.
Use October to get your Singles Day campaign together and educate your customers if necessary. Then you can send out your promotions early and give people new to this holiday time to budget.
33. Thanksgiving (The Fourth Thursday in November)
Thanksgiving is the unofficial start of the holiday season. It's usually a day to celebrate with friends and family before jumping into the hectic shopping deals on Black Friday and Cyber Monday.
You can send your thanks by offering customers a discount before the craziness of Black Friday kicks in, or you can wait to save your biggest deals for the following day.
If you're planning a big Black Friday or Cyber Monday campaign, be sure to send a thank you message on Thanksgiving to show your appreciation in the meantime.
If you're planning a big Thanksgiving campaign, give your team at least one month to start working on it. They'll need time to figure out how it will tie into your Black Friday or Cyber Monday deals.
However, if your Thanksgiving message will be a simple thank you, your team probably only needs the first week of November to come up with it.
34. Black Friday (The Friday After Thanksgiving)
Black Friday is easily the largest shopping day of the year, so it's probably in your best interest to take part in it, even if you're an online-only brand.
As the unofficial start to Christmas shopping, many brands will be competing for your customer's attention. The game plan? Get your offerings out sooner rather than later.
If you want to go big for Black Friday, begin planning your offerings toward the end of September or early October (at the latest). This gives you time to brainstorm a strategic plan without having to scramble to do so.
Then, send out some teasers early during November so your customers know you have deals worth taking advantage of later in the month.
35. Cyber Monday (The Monday After Thanksgiving and Black Friday)
Cyber Monday is quickly becoming bigger than Black Friday since people enjoy scoring killer deals without having to leave their couch or combat the holiday shopping madness.
Take advantage of Cyber Monday's popularity by sharing exclusive offers with your customers. Go the extra mile here since you'll need to stand out from literally every other brand doing the same thing.
This may be the perfect time to pull out your biggest discounts of the year or launch unbeatable product bundles of bestsellers. New customers who may have been on the fence will be more inclined to try your products, and existing customers can stock up on their favorite items or gift them.
Like Black Friday, you need to get ahead of your competitors and on your customers' shopping lists before they spend all their money.
The earlier you can get your deals out and the more enticing they are, the more likely you'll be to capture sales from both existing and potential customers.
So your team should nail down your offerings before late September or early October rolls around, and send them out ASAP.
DECEMBER
36. Hanukkah (Between Late November and Late December)
Hanukkah is a Jewish festival known as the Festival of Lights. It's typically celebrated around Christmas, but can occur anytime between November and December.
Hanukkah lasts eight nights, and people exchange small gifts and light one candle on the menorah every night.
So your Hanukkah messages could contain a different discount code for each of the holiday's eight nights. Try to incorporate traditional images or icons like dreidels, gelt (gold coins), candles, and blue and silver colors too.
Check the Hanukkah start date, as it changes year to year, to see how much time your team really has. They should research respectful and culturally sensitive ideas to celebrate the holiday and develop a campaign that fits seamlessly between Thanksgiving/Black Friday/Cyber Monday and Christmas.
37. Winter Solstice (December 21 or 22, Depending on the Year)
Spring, summer, and fall aren't the only seasons to celebrate -- the Winter Solstice, which happens to be the shortest day of the year, makes an excellent time to touch base with your customers.
Send them your shortest sale of the year or winter must-haves to celebrate the season in style. You can even launch a new product that'll help make winter easier. Or save some warm last-minute holiday deals for procrastinators who haven't completed their Christmas shopping.
To ensure your Winter Solstice messages don't get lost in the holiday shuffle, try to work on them early to mid-November before the Thanksgiving/Black Friday frenzy kicks in.
38. Christmas Day (December 25)
While Christmas Day may be spent with family and friends, the days and weeks leading up to it are all about finding the perfect gifts.
Try to send your holiday messages, deals, and discounts well in advance. And give your customers an incentive to shop early, so you can lock in those sales.
You're not only competing with hundreds of other brands doing the same thing, but you also want to ensure you're the number one destination for the best gifts, holiday outfits, party accessories, etc.
Tackle your Christmas campaign planning during October (ideally) and no later than early November. You definitely don't want to scramble or try to come up with last-minute offerings here. To be competitive, you need to be strategic; and that takes time and effort.
39. Boxing Day (December 26)
Boxing Day was initially created to give gifts to the poor in the UK and Canada. However, it's now considered another shopping holiday for your customers to take part in post-Christmas sales.
Use this day to clear out inventory you didn't sell during your holiday promotions and encourage people to buy the gifts they really wanted but didn't get. If you don't want to throw in a huge discount, sweeten the deal with free shipping or a free item to encourage people to buy from your brand.
Since Boxing Day is the day after Christmas, it's far too easy for it to get lost in the shuffle. That's why you'll want to have your campaigns built out and ready to go by early December. This ensures they make it out on time and land on your customers' radar.
40. Kwanzaa (December 26 - January 1)
Kwanzaa is a week-long celebration that honors African cultures and traditions. As a celebration of family, culture, and community, Kwanzaa makes the perfect time to show your appreciation for your customers.
Your Kwanzaa messages should focus on the seven principles of the holiday, which include unity, self-determination, collective work and responsibility, cooperative economics, purpose, creativity, and faith.
Use festive colors (like black, red, and green) and highlight how your brand values those principles and supports its customers. If you have products that help people embody those principles, consider offering them at a discount.
Plan to work on your Kwanzaa campaigns early in December, so they don't get lost in the holiday craziness and your team has time to research the best ideas.
Now Keep This eCommerce Holiday Calendar Somewhere In Reach
This eCommerce holiday calendar gives your business 40 potential opportunities to touch base with both new and existing customers. Play your campaigns right, and you'll be able to stay top of mind, drive sales, and build an engaged community around your brand.
Now, you don't have to tackle all 40 holidays to find success, nor do we recommend doing so.
Choose the holidays that resonate with your brand and your customers most. Then use this guide as a roadmap to plan out your entire marketing calendar for the year. Outline when you should start working on your campaigns and when they should ideally go out, so your messages are always on time.
Do this, and your customers will be more likely to choose your brand over all the others.
Share and save this guide for future reference now!