The Ultimate Guide to Improving Your Google Seller Rating
Many eCommerce brands have no idea how Google Seller Ratings work. And that's a huge mistake. A Google Seller Rating is a powerful tool every eCommerce business should be using to their advantage. But that's only if you can master its secrets, as you'll see in this guide. So what does your brand's rating look […]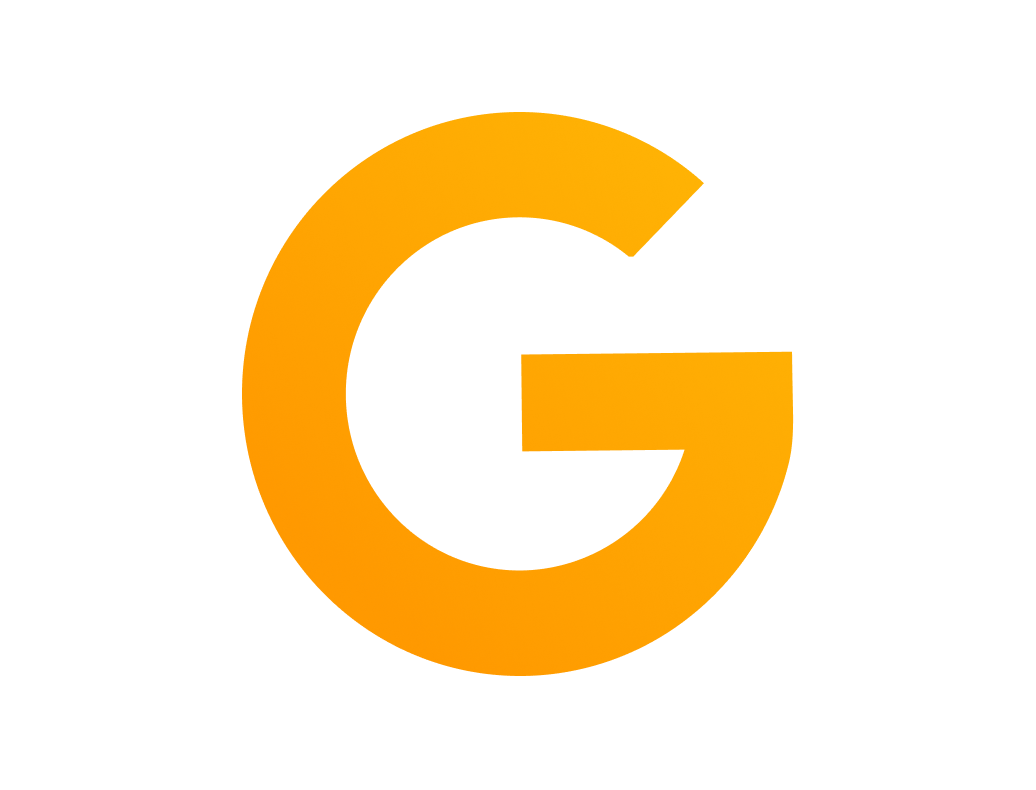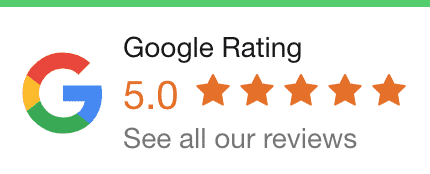 Many eCommerce brands have no idea how Google Seller Ratings work. And that's a huge mistake.
A Google Seller Rating is a powerful tool every eCommerce business should be using to their advantage. But that's only if you can master its secrets, as you'll see in this guide.
So what does your brand's rating look like? Is it as high as you'd like it to be? Do you even know how to find your rating?
You'll learn all these answers and more as we dive into what your Google Seller Rating is, why it's so beneficial for business, and how to optimize your score for greatness.
Let's begin with the basics:
What is a Google Seller Rating?
A Google Seller Rating is an automated extension that displays your brand's reviews and customer service score (out of five stars) on search results pages.
Google places this rating system underneath Shopping Ads, if you're running them, and under free listings during a Google search.
For example, when customers Google your business name, they'll likely see your Google Seller Rating pop up automatically.
You've probably even seen examples of Google Seller Ratings without actually realizing what they were or where they came from.
Google Seller Ratings Examples
Let's check out a few Google Seller Rating examples to see what this extension looks like in the real world.
Here's what it looks like when a Google Seller Rating is placed within an ad:

You can see that the extension automatically populates:
Your average customer service score (out of five stars)
Your number of customer reviews to date
All this information lives below your headline, URL, and ad description.
Your Google Seller Rating also appears within the Google Shopping network, as pictured below (in the red boxes).
When someone's browsing for a particular product, Google will add the shop's X-star rating and review tally right underneath the product pictures:
So, as you can see, these reviews and ratings are featured prominently whenever someone's browsing for your brand name or products.
And they can make a massive difference in the success of your eCommerce business.
How is a Google Seller Rating Beneficial for eCommerce Businesses?
Having a high Google Seller Rating can help your eCommerce brand:
1. Boost Brand Awareness and Route More Traffic To Your Website
Brands with high seller ratings typically appear at the top of a search results page, which means it has a much better chance of being clicked on.
This helps you drive traffic to your brand and capture new customers with ease.
2. Improve Click-Through Rates (CTR)
"Showing seller ratings on your text ads can boost your ads' click-through rate by up to 10%," according to Google support.
And this should come as no surprise.
Seeing a higher customer service rating builds trust in your business and website for customers new to your brand. They'll feel more comfortable trying and buying from your company because so many others have already done so.
This goes hand-in-hand with the next benefit.


3. Build Stronger Social Proof
Having a high seller rating backed by glowing customer reviews also solidifies your social proof.
This phenomenon explains why people are more likely to take action if they see others in similar positions doing the same.
Social proof shows new customers that your products are as described/pictured and solve a problem or need they have. Hearing this intel from customers instead of people working for your brand helps them validate your company's legitimacy and nudges them closer to a purchase.
4. Optimize Ad Campaign Performance
With a higher CTR, your ad campaigns will perform better too.
That's because the more people find your company valuable, the more your quality score will increase. This can then lead to your ad being displayed higher in searches and at a lower cost per click.
Google rewards brands that keep customers happy and coming back for more, which is exactly what happens here.
Your ad costs may decline while your traffic, conversions, and ROI all skyrocket. That's a total win-win!
So how does your eCommerce business get a Google Seller Rating? And do you have any control over it?
How To Get Started with Google Seller Ratings
Google Seller Ratings work by automatically gathering and aggregating your customer reviews from multiple sources.
These might include your Facebook or Amazon reviews and reviews you've earned on other retailer sites. Third-party review partners, such as Stamped.io, also count.
Google then compiles an average score and star rating based on those sources, which becomes your official Google Seller Rating.
This service is completely free for businesses. But in order for your Google Seller Rating to display, your brand needs to meet the following criteria:
You must have at least 100 eligible reviews within the last 12 months across Google Customer Reviews and third-party review partners, such as Stamped.io.
Your customer reviews must average a 3.5-star or higher rating.
Google and/or their partners must complete an evaluation of your site to prove it's a legitimate business.
The website domain in your ads matches the domain where your reviews live.
Both irrelevant and fake product reviews are weeded out, so only specific, verified, and valid reviews will show up and be included in search results.
If you believe your eCommerce business checks all those boxes, you're ready to find out whether your Google Seller Rating is active.
How to See If Your Google Seller Rating is Working
All you need to check the status of your Google Seller Rating is your brand's homepage URL. You must use your homepage -- not a specific product page -- for your rating to show correctly.
So once you have your homepage URL, just plug it in at the end of the following URL: https://www.google.com/shopping/ratings/account/lookup?q=YourWebsite
Make sure to replace "YourWebsite" in the example with your actual homepage URL. Then hit go!
We can test this process with the popular online mattress company Purple.
Simply plug in their homepage URL (https://purple.com/2), and you'll have this:
https://www.google.com/shopping/ratings/account/lookup?q=https://purple.com/2
When you hit enter, you'll get to check out Purple's Google Seller Rating. This includes the number of reviews they've captured, their overall rating, and their actual customer testimonials:
So now that you know the process, go ahead and copy/paste the formula into your address bar. Now plug in your website URL at the end.
Do you see your Google Seller Rating?
If you don't see one, your business may not have satisfied all the criteria mentioned earlier to snag a rating.
If your Google Seller Rating is active, are you disappointed or pleased by the results?
Either way, we know a few simple tweaks to help you improve your Google Seller Rating and drive more business.
How to Improve Your Google Seller Rating and Get the Most Out of This Free Feature
Technically, your Google Seller Rating populates automatically once you meet the criteria we mentioned earlier in this guide.
But that doesn't mean you should take a backseat and let Google do all the heavy lifting for you.
Instead, it pays to take a proactive approach here. Doing so will help you earn high marks and make it easier to capture all the benefits we discussed before.
So what's the best way for your brand to do that?
Use a Top-Rated Review Management Tool
If you sit back and wait for reviews to roll in from your customers, it will likely take longer than you anticipate. You may not get nearly as many reviews as you had hoped for either.
That's why it's much more effective to use top-rated review management software.
This not only makes it easier for your customers to leave reviews, it makes them more likely to do so. And that can boost your Google Seller Rating quickly, efficiently, and spectacularly.
So how does it work?
The software sends automated emails to your customers asking for a review.
You don't have to chase down your customers asking for this, and they don't have to figure out how to leave reviews on their own (which most busy people simply won't do). The software handles this whole task for both of you from start to finish!
Then, your review management software displays your collected reviews, so new customers and search engines like Google can see them.
Google and online shoppers alike will be able to see just how trustworthy your brand is.
And all this positive press helps improve your search engine ranking and your Google Seller Rating.
More conversions, new customer acquisitions, and higher revenue are soon to follow after that.
So if you want to make this ideal situation your brand's reality, it's in your best interest to get on board with a review management tool that works for you.
Final Thoughts on Your Google Seller Rating
After reading this guide, you can see why it pays to improve your Google Seller Rating. And you know this task is better accomplished sooner than later!
But before you work on optimizing this feature, make sure to check whether your brand even has an active Google Seller Rating. Follow our step-by-step instructions for how to do this, or start working on meeting their specific criteria to get one.
Once you have your Google Seller Rating on the books, use that number as a baseline to measure and track your optimization efforts going forward.
You'll find that using a top-rated review management tool will level up your Google Seller Rating and quickly increase sales and your customer base.
Give it a try today, and see how fast your eCommerce business leapfrogs to the head of the pack!