15 Stamped Customer Reviews and UGC Success Stories
As a top-rated Reviews & Ratings platform, it's only fitting that we share what our customers think of our product. After all, we practice what we preach, and we believe that customer reviews are the ultimate marketing tool. But since we don't want to toot our own horn or brag, we'll let our customers speak […]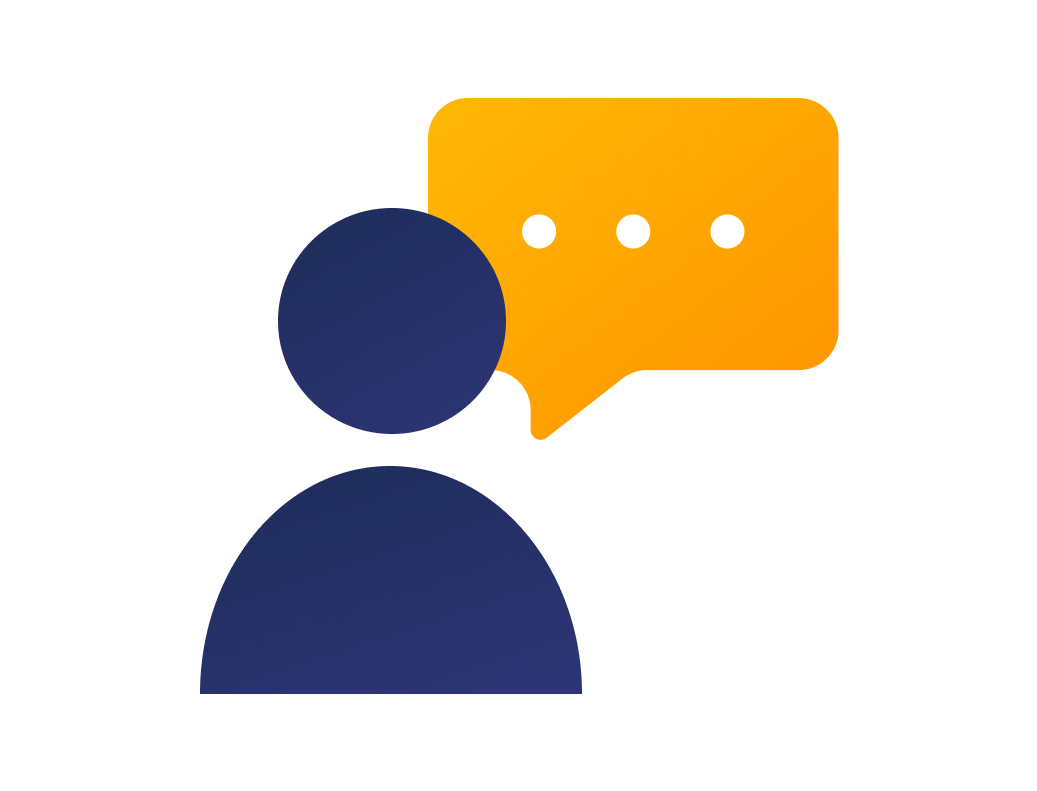 As a top-rated Reviews & Ratings platform, it's only fitting that we share what our customers think of our product. After all, we practice what we preach, and we believe that customer reviews are the ultimate marketing tool.
But since we don't want to toot our own horn or brag, we'll let our customers speak for us today.
Below you'll find reviews from our current clients describing what they like most about Stamped.io's features and how they've helped their business and customer base grow by collecting reviews and user generated content (UGC).
These 15 customer success stories should give you a complete picture of what our easy-to-use tech can do for your brand. But don't just take our word for it; see what brands just like yours think of us instead:
"We always recommend Stamped." Bryan Anthonys
Bryan Anthonys creates meaningful jewelry to celebrate your unique story. The company says:
"Stamped.io is a huge asset to our company. The amount of UGC in the form of photos, videos, and reviews we received is invaluable. These assets ease the barrier of entry for potential buyers and aid in converting them into paying customers."
"Stamped played a major role in building our brand's credibility. You're not going to find another team that is as responsive and caring about their customers as the Stamped.io team is. I don't believe we'd be where we are today without them.
Pricing definitely played a role in choosing Stamped.io over others. But one thing we really loved was the incredible support and ability to completely customize emails and widgets on our website. They're by far the best in the business."
"Stamped.io pays for itself many times over every month." Happy Hair Brush
The Happy Hair Brush company helps you tackle hair brushing and detangling with a smile. The brand says:
"Stamped.io gets my 100% 5-Star Review because they deliver amazing customer service, and their price point is excellent at every stage of your business' growth.
They've helped us do a number of things, including building our social proof for our products, and they also make life easy for us by integrating reviews right onto our website and in our marketing.
We've gone from having zero reviews to over 2,500 in just 18 months. We've also managed to curate a stack of video and photo content from our customers, which we wouldn't have been able to do without Stamped.io. And now we can repurpose it for our own promotions and social media posts."
"The Stamped.io team are genuine people and will work with you to integrate their service to your store. Their tech is fabulous and gets better every week and month as they are constantly evolving. They partner with you. You are not just another subscription per month, and they are humble.
I've dealt with a lot of other review companies that make the process of getting reviews mysterious and complicated, and their arrogance matches their fees. I've also had other review companies that say they are better, but whose morals in putting customers first is just lip service -- they were very frustrating to work with.
No matter what time of day I email a question or make a request, the Stamped team got back to me within a couple of hours, and had usually already solved the problem or made suggestions.
Also, they take every question I ask, no matter how dumb or ridiculous. Instead of steering me to an FAQ page, they answer and explain until I understand. That is really, really helpful and appreciated. They are real people wanting to create great things with their customers. I value that as well.
I also appreciated the team's flexibility to partner with me. I wasn't sure about taking the Enterprise level on at first and how to use it, so the ability to try it for a while first was great. The support they have given me during COVID-19 has been amazing too.
The Stamped.io team and business really are partners in my success. They walk the talk, and that has my loyalty 100%."
"We found the ultimate solution in terms of review generation and social sharing." La Passione
La Passione sells high-quality Italian road and urban cycling wear at fair prices direct to consumers. La Passione says:
"Stamped.io is a key component to the success of spreading user generated content, which helps us attract new customers. We've picked up over 25% more reviews since switching to Stamped.io from another review platform."
"We ensure that users' reviews are generated on every product page with a completely automatic flow after a specific time, in order to give our users a chance to try our product first. Another great feature of Stamped.io is the full integration with Google to show up on SERP.
It's one of the best services to show our growing number of satisfied customers. Plus, our partnership with Stamped.io has seamlessly contributed to elevating and advancing our platform and products."
"Photo reviews have been really helpful as both feedback for us and a form of promotion to potential customers." Bellabeat
Bellabeat designs stunning, personalized wellness trackers, smart water bottles, and more to match your style and health goals. The brand says:
"At Bellabeat, we're used to combining functionalities when it comes to apps, so it really is no wonder that we picked Stamped.io to help us instill customer trust with a whole line of features and perks all rolled into one.
UGC has become a great resource for us for potential marketing use -- for example, seeing all the creative ways the customers sport our Leaf trackers. This also encourages our user community to share their content, constructive feedback, and sometimes feature recommendations, while at the same time providing us a pool of information for product and service development."
"Switching to Stamped.io in 2016 proved to be one of the best decisions we've made in terms of boosting productivity and customer satisfaction. We've found a great partner with Stamped.io, one that provides reliable service and fast support, and our customer success team especially enjoys the seamless functions of many combined features.
We benefit most from using Stamped Analytics, which monitors the average weekly/monthly review score. With this data, we can set targets and identify products that have low/high ratings to take into consideration for future promotions.
Stamped.io's intuitively designed dashboard gives us easy access to user-generated content that is simply separated into reviews and Q&A. It also displays the specific number of tasks to moderate, so we can easily plan the workload into our schedule. These are just the features that we use at the moment, but there are many more remaining to be discovered as we go.
Before Stamped.io, most of these tasks were done manually. Now, by simply relying on email notifications, we are able to spot any critical reviews or situations that need to be handled immediately. Compared to the past, this is definitely a time-saver as we don't have to filter these out from our generic email anymore, which subsequently has shortened our correspondence time window from 12 days to merely 4 to 5 days."
"Stamped.io is one of the best investments we've ever made." Elevated Faith
Elevated Faith creates jewelry and apparel that begins conversations between wearers, friends, and strangers about their faith. The brand says:
"Stamped.io is the best reviews platform I've come across yet -- it beats premium ones. Stamped.io does it all for us when it comes to UGC -- customers can include videos or photos in their review in return for a discount on our website. This helps us generate a lot of content that we can use on other channels.
Being able to generate so much content from customers is amazing -- we receive so many images, videos, and written feedback daily and it helps us improve in every area."
"Since working with Stamped.io, our conversion rates have gone up at least 50% and we initially hit 1,000 reviews. Now we're surpassing 15,000 reviews thanks to their help."
Collecting NPS is super important because it gives us a general overview of what our customers think of our company as a whole and the whole ordering experience. This helps us to improve in areas that we weren't aware of and has also confirmed certain techniques and things we do well.
Stability at Stamped.io is also perfect. Even when we are sending out thousands of review requests and NPS, everything works normal -- there are no delays and the backend is a great experience that's very fast."
"Stamped has every feature we would want as we grow." Ten Tree
Ten Tree is a sustainable fashion brand producing ethically-made, eco-conscious products, and they plant 10 trees for every purchase. This powerhouse says:
"The top reasons we chose Stamped.io include their functionality, affordability, and how easy and fast it was to install and test out.
We conducted a survey a few months ago and found that reviews were the number one thing our customers looked at before purchasing from our brand. So we decided to add more detailed questions to the reviews to provide future customers more visibility into what they can expect, which helps reduce return rates and improve customer satisfaction."
"Being able to provide customers with a place to share their experience with our brand has increased trust with our customers and encourages new customers to try us.
Working with Stamped.io feels like they are your partner trying to grow your business with you rather than trying to take advantage of you or squeeze you for every last cent.
Their platform is simple to use, affordable, and they provide great service. Actually, Stamped.io's support team is one of the main reasons why I advocate for them and don't look to other solutions. They're fast and always reply with in-depth answers."
"Stamped.io lets us put reviews on our site at a competitive price. We were overpaying for other services like this." Kopari
Kopari makes clean beauty products with 100% pure, organic coconut oil sustainably sourced from small family farms. Kopari says:
"Adding customer review comments to our thank you page and product pages has led to a significant impact on conversions."
"With Stamped.io's platform, customers can quickly sort through the reviews to find customers experiencing or buying similar concerns or needs.
And Stamped.io's support team is quick to respond and always willing to help. Their app is also easy to use right out of the box without any issues."
"Stamped.io feels less like a widget and more like part of our site, which is so much better." Taylor Stitch
Taylor Stitch constructs rugged, responsibly-built clothing, footwear, and accessories using recycled and regenerative fibers. The company says:
"We've used Stamped.io for years. Compared to other apps, Stamped.io has more built-in features. Plus, for us, we're all about the customization.
We've A/B tested various aspects of our integration and the results have always shown quantifiable increases in conversion rates. Clearly Stamped.io helps customers and our bottom line!"
"Plus, their support has been bar none -- always prompt and personable. We've dealt with most of the team over the years and they always go above and beyond -- whether by holding our hands through "how to do" something or extending functionality."
"No matter how many new apps that have come out, Stamped.io is still the #1 review app on the market today." Fit Affinity
Fit Affinity sells weight loss supplements and workout plans to burn fat faster and build lean muscle. The brand says:
"With Stamped.io, the process was seamless -- everything was listed upfront and the installation process was straightforward enough that I could do it myself. It also had all the functionality that I needed for my website.
Before we used Stamped, it was very difficult to get customers to provide reviews and we would have to follow up manually or provide links to the customers to write the review on the site. But this wasn't really a practical way to do things."
"With Stamped.io, once a customer buys the products and we set up the emails on the backend, it captures the reviews automatically from customers and publishes them to the site. It also helps us send follow up emails to customers that might not have left a review otherwise.
We've seen at least a 200%, if not more, increase in reviews collected on our site going from a few dozen a month to a few hundred. It really has been amazing for our brand. And their reviews widgets provided some of the biggest contributions to our brand's success.
It's an extremely reliable platform and dashboard, and they have one of the best support teams -- and I have dealt with several support teams over the years. There have been many times where the Stamped team has gone above and beyond in helping me with customization and features far beyond any other app team.
To top it off, they have very reasonable, upfront pricing. We found that their competition did not list their plans upfront and they would push you through a lengthy sales process to ultimately reveal that their plans were not affordable."
"Stamped puts its customers first. I've had many apps in the past that you might install and things are great at first, and next thing you know, they start doubling the price on you within the first month, or the service starts lacking because they focus more on numbers and sales than actually providing you with proper support as an existing customer.
The real icing on the cake? The Stamped team is happy to listen to feedback and suggestions. A lot of times they will implement your suggestions into the app itself, which is an extremely rare thing to find. For other app developers, you ask for features and it falls on deaf ears. But with Stamped.io, the app you install today isn't going to remain the app you have tomorrow; they will always update the app and continually add the latest features you need to have a successful business.
Give Stamped.io a go today -- you won't regret it!"
"I only have good things to say about Stamped.io." Linjer
Linjer sells sustainably made fine jewelry, leather bags, and watches with luxury-grade materials sans the luxury markup. Linjer says:
"We chose Stamped.io because it met all of our review functionality requirements and it was very affordable compared to similar apps.
As designers, it's important that Stamped.io's platform integrates perfectly with the look and feel of our webshop. It's rare to come across a customer facing app that is as elegantly built like Stamped.io -- it enables us to customize the look and functionality precisely to our needs."
"We also love the questions functionality -- by publishing FAQs, we've reduced customer service inquiries substantially.
And they have an excellent support team! They made sure that the app integrated seamlessly with the look and feel of our store and also helped us with ad hoc projects like collecting reviews for our crowdfunding campaign. There hasn't been a reason to change since."
"Stamped.io was super easy to set up and they didn't pressure me with a pushy sales team or long contracts." Zox
Zox creates bracelets and accessories that have a limited edition work of art on one side and a positive message on the other. The brand says:
"Stamped has made it easy to grow our reviews. Since customers can submit reviews right from their emails, it makes it super easy to find out what our customers think and helps us generate more UGC to provide proof to people who may not trust a brand they haven't heard of."
"They've provided us with dozens of easy to use and customizable widgets for our site and they plug in with dozens of apps, like allowing us to run dynamic ads with customer reviews.
When we moved almost 3 years ago, I doubt we migrated more than 3,000 reviews. Today we have over 75,000 and are receiving over 5,000 new reviews per month.
I've rarely needed to reach out to support, but any time I have, they've gone above and beyond. I'd reach out for one issue and they'd help me upgrade my system in ways I didn't even know were possible. They've also helped me set up custom outreach for products to drive more reviews without me having to lift a finger."
"We've seen a massive improvement in our conversion rates, thanks to Stamped's user generated content." Velasca
Velasca sells handmade-in-Italy men's shoes and accessories following the centuries-old tradition of Italian craftsmanship. Velasca says:
"With Stamped.io's platform, customers have the ability to leave a review without leaving their email application on their phone or computer. Since most customers don't have a lot of time, this helps us avoid bothering them as much as possible."
"Having Stamped's ability to collect user generated content not only led to a massive improvement in our conversion rates, but a significant decrease in our customer service tickets too. Plus, Stamped.io's support is always quick and to the point."
"Stamped.io has given a voice to our customers who are now able to share their experiences with our products to a broader community." TEALEAVES
TEALEAVES sells thoughtfully crafted teas and curated tea blends. The company says:
"We were blown away by the ease of use of Stamped.io -- simple to implement and seamlessly integrated into the customer journey. Our committed customers now have a place to share with others how happy and excited they are when they enjoy our tea blends. Not only do these serve as fantastic prompts for curious newcomers to the brand, but the sense of passion around our products also inspires us to keep lovingly blending the teas that we create.
In less than 6 months, we collected hundreds of incredible reviews, which showcase the authentic impressions of our customers and all of the ways that they love to enjoy their tea. When customers share UGC with us, they inspire others to do the same."
"Having been served at many luxury hotels and restaurants, we are thrilled to hear from customers who first discovered our brand at a luxury property, and had the chance to carry this experience home; an insight that we aren't always able to capture.
Beyond sharing on the PDP, we've shared reviews on our social platforms and love that Stamped.io makes this simple through their integration with Instagram and tools such as Smart Banners.
In organic search, we also appreciate the simple connectivity that enables rich snippet reviews on search results, as well as integration with digital ads. This added element of proof helps build our community voice, and is something we wouldn't think about running the store without! We love to share the excitement and devotion our customers feel towards our brand with the whole community!"
"Stamped.io integrated seamlessly with our tech stack and provided future opportunities with other applications. The usability is straightforward, with several integrations available, and has an easy-to-navigate interface. When managing the platform, it's easy to test and make changes to your flows quite seamlessly, and many functions can be set up as automation.
After speaking with the Stamped.io team, we knew that they would go above and beyond to ensure we were successful. Working with Stamped.io was going to be a partnership, which is what we were looking for over a transactional relationship.
And to our delight, the Stamped.io team is wonderful, and a pleasure to work with! They were able to assist with setting up the integration with our site, provide best practices, and answer all of our questions. Even though there is quite a large time difference between the Stamped.io team and our team, our communication was very seamless. The Stamped.io team was very quick to respond, and all the team members are very polite and knowledgeable."
"We now have over 15,000 5-star reviews, which is a lot!" Native
Native creates personal care products with better-for-your-body ingredients. Some of their products now have over 20k reviews! Here's what the brand says:
"Reviews are powerful for customers, so it's important that you make sure you showcase them well. Stamped.io can help you with that! They've been able to keep up with all our reviews, and we're glad that Stamped.io is able to showcase our reviews to thousands of incoming customers on our site too."
"We found Stamped.io's platform to be simple and easy to customize. We also liked that you can categorize the reviews into product categories for catered searches.
Plus, whenever I email Stamped.io, they respond within the day, which has been great! Contacting support is as simple as a quick email and they always respond within 24 hours!"
"We chose Stamped.io due to their pricing, features, and functionality -- it's really hard to beat at this price point." Thread Wallets
Thread Wallets and accessories are designed to be slim, simple, and stylish while allowing you to keep all your essentials within reach. The company says:
"If you run an eCommerce brand, you NEED to collect reviews. Doing so helps you convert at a higher rate and brings in more ROI. We use Stamped.io to build out our review collection efforts and UGC, which helps potential customers feel confident in choosing our brand. We've been nothing but pleased with our partnership with Stamped.io."
"We're obsessed with UI and UX and Stamped.io gave us the opportunity to fully integrate their solution into our design and branding. The ability to customize the design was a huge contributing factor for why we chose Stamped.io. We continually update our design and used to lose reviews from doing so, and usually had to start over. Stamped.io allows us to keep reviews living and really build social proof.
Plus, the Stamped.io team has been fantastic -- any time we have a problem/question, they're VERY fast to respond and we've been able to get a quick resolution each time. They provide us with some of the best service we've ever received -- they're extremely responsive and friendly when helping us customize the look and functionality of reviews on our store. They cover all our bases when it comes to collecting and showcasing reviews, all while being much more affordable than their competitors.
Speaking of that, it would be very difficult to match the value that the Stamped team/app provides at the price they charge. Their team truly cares, their support throughout the process is top-notch, and the tech stacks up well against the competition. Again, you can't beat the price for all you gain."
Are You Ready to Reap These Benefits? Get Started With Stamped.io Today!
Now that you've read what our customers think, you're probably hoping to increase conversions, grow your customer base with user generated content, and build that all-too-important social proof for your brand.
And we hear that!
After helping over 45,000 of the world's top companies (and growing!), we'd love to help your brand do the same. Click this link to get started today -- and your success story may be the next one featured on this list!