Featured | Jan 16, 2018
New Stamped.io feature: Checkout Reviews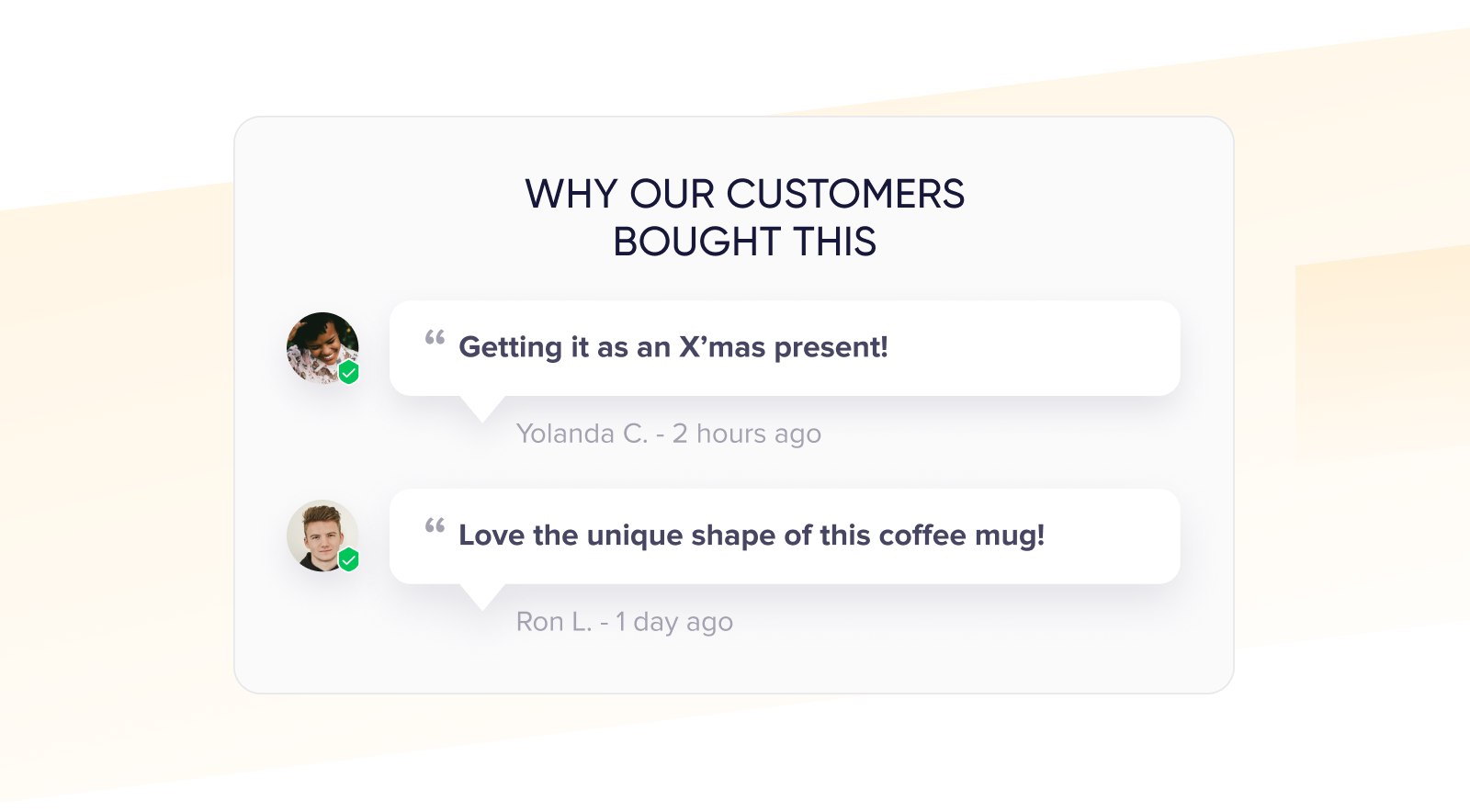 What is Checkout Reviews?
It's a micro-review system included on the order confirmation page and basically asks a simple but yet powerful question "Why did you buy this item?" and what you'll get is bite-size reviews overwhelming with positive sentiments!
A different approach to the traditional reviews which takes weeks to build, Checkout Review will get you instant reviews from customers and insight into their purchase motivation.
👍 Case Study: Plexusco.com has seen a 300% increase in content received compared to traditional reviews!
Note: Checkout Reviews is now available in any of our paid plans, and only for Shopify platform.
Valuable SEO Content
With our display widgets added to your product pages, it produces SEO-friendly content that's indexable by search engines and the best part of it all, is that the keywords and phrases the customers submit are exactly what potential customers will be searching for.
Where is Checkout Reviews collected?
There are 2 points of collection:

1. In order confirmation page, example: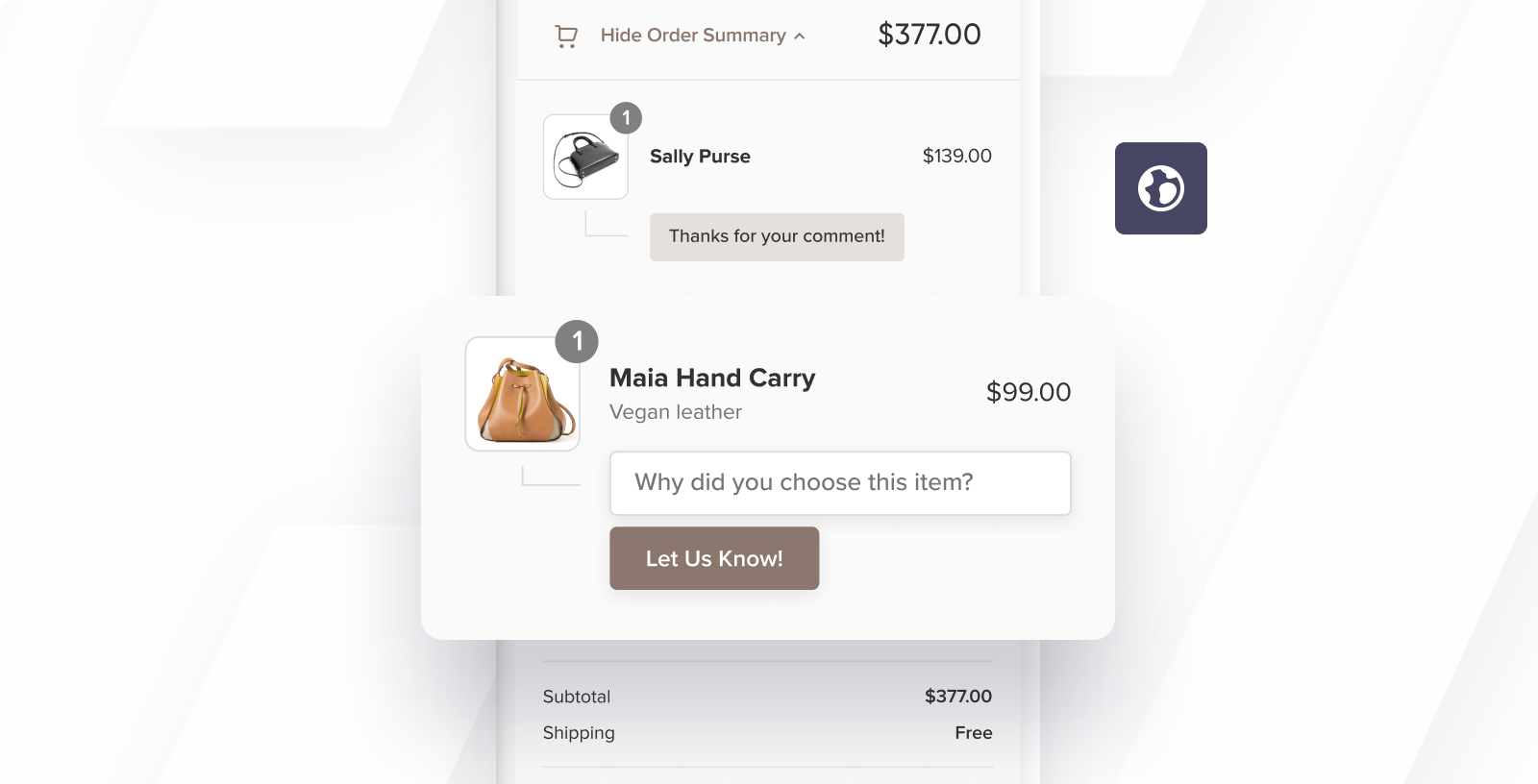 2. In order confirmation email, example: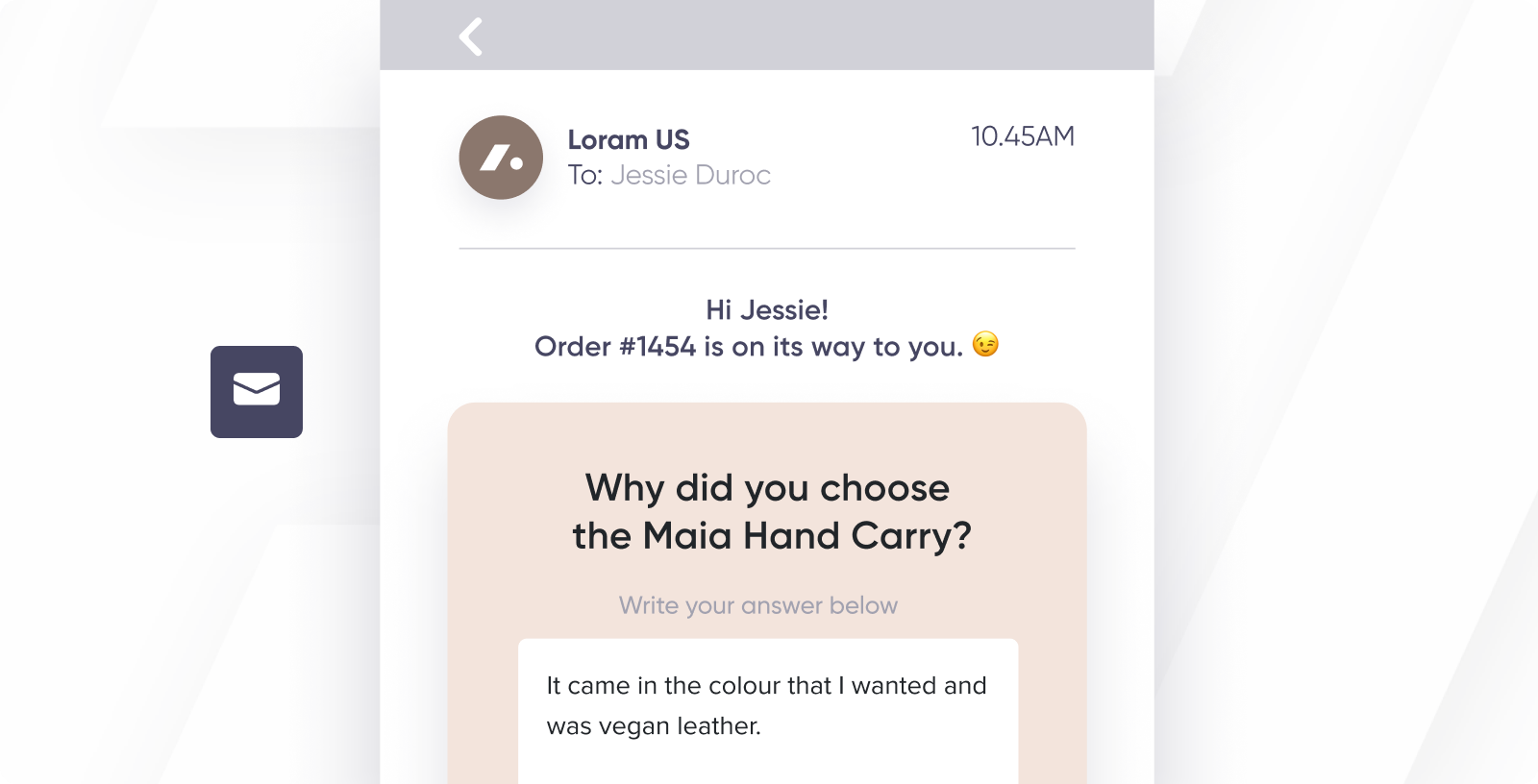 Engage your customers every step of their journey
Stamped.io's widgets make it easy to place micro-reviews on the product page, collection pages, or search pages. Since the contents are short, they're great on mobile and tablets and can fit well to your existing theme to enhance any presentation of your products with recent, positive buyer endorsements!

Search Pages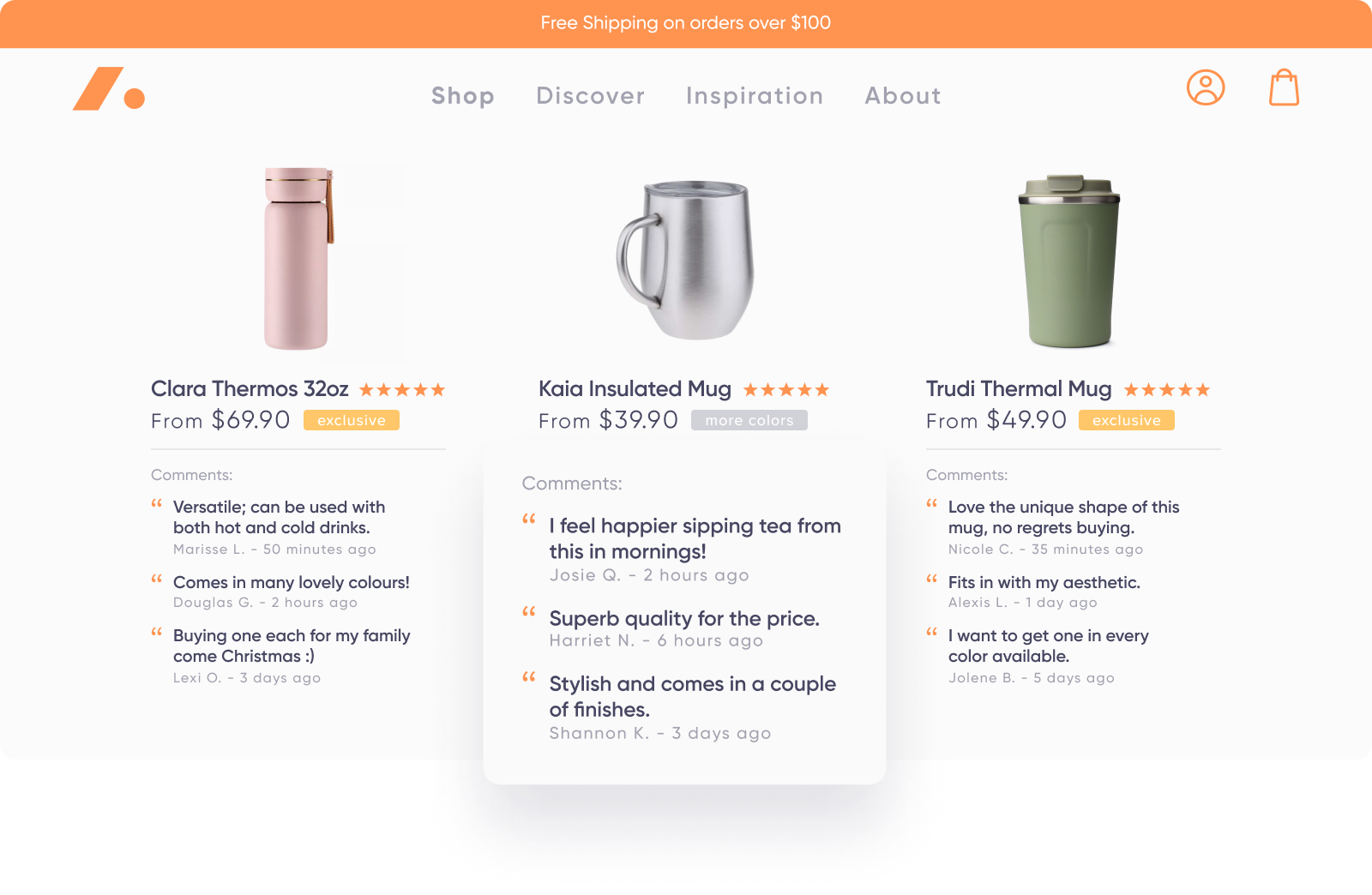 Product Pages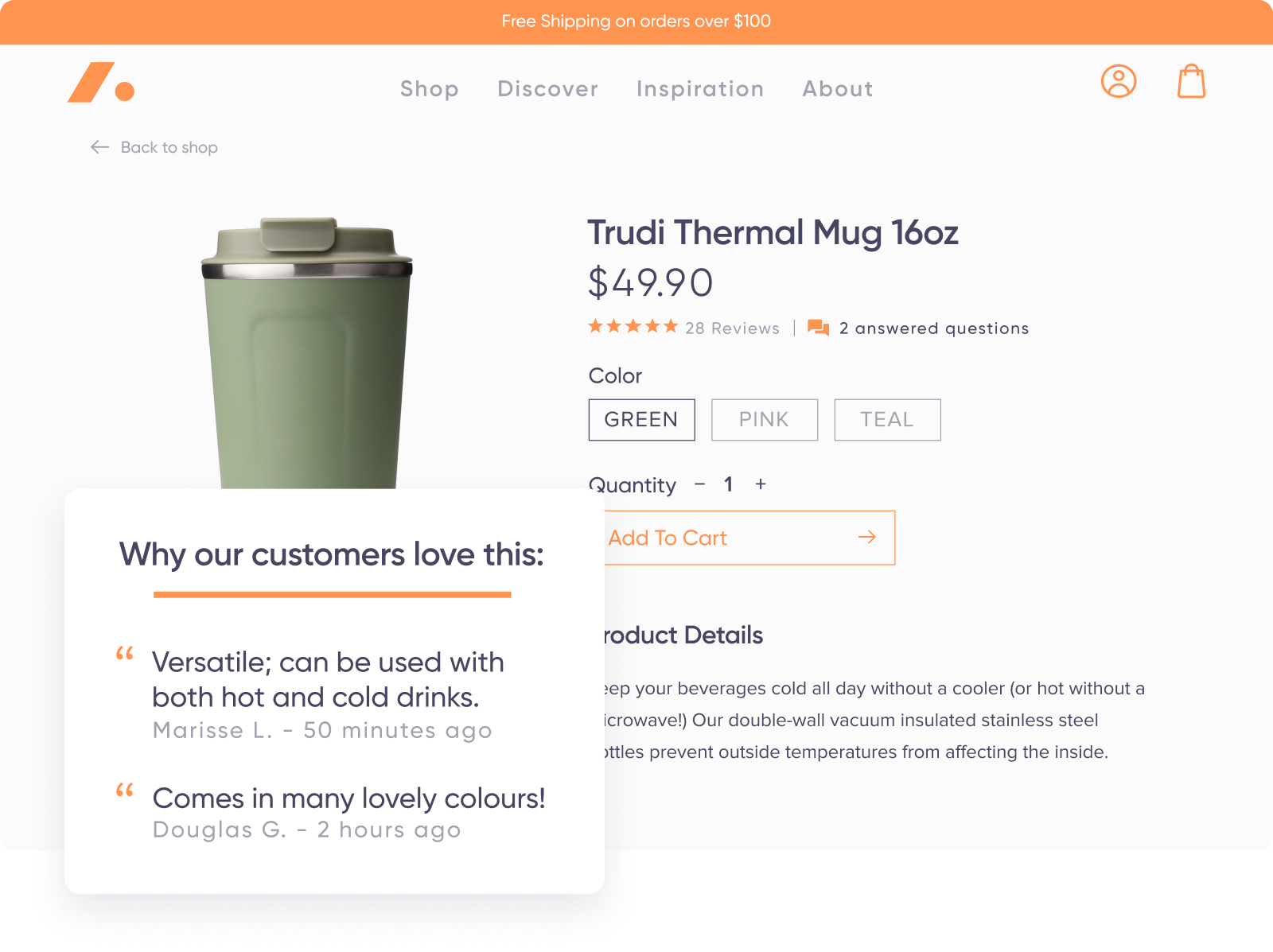 A fast and concise User Content that your customers love
When using traditional reviews, it can take weeks to build up since review request emails are sent only X days after fulfillment, but Checkout Reviews start appearing immediately. Instead of "Be the first to write a review" text, shoppers will see the genuine reviews of other customers from day 1.
Unique merchandising insights
Checkout Reviews deliver insights into customer's purchase motivation that reviews and Q&A miss, helping you better merchandise your products. They are valuable contents that are essential for every e-commerce business.
Benefits of Checkout Reviews
Especially useful if you have a fast turn-over / seasonal catalog. Traditional reviews take weeks to build, but Checkout Reviews start appearing immediately. Shoppers will see genuine reviews from their peers from day 1!
Unique shoppers insight into purchase motivation that traditional reviews and Q&A miss, helping you better merchandise your products
Always with positive sentiments.
Fast and easy to use, just 1 simple question.
Non-intrusive, a textbox field and a button are displayed on Order Confirmation pages.
A quick win that's easy to set up
Checkout Reviews is now available on Premium, Business & Enterprise. It is as easy as enabling the checkbox in Settings, you can also update the settings and labels and localize it to your language.
🔥 Did you know? We're now the #1 top-rated app in Shopify 🔥:
https://apps.shopify.com/product-reviews-addon
🙏 Thank you to everyone who made this possible!
Trust Builds Brands
Sign up to see how Stamped can help your Ecommerce brand drive growth and awareness.
Sign Up Free