BFCM | Aug 30, 2023
13 Effective Loyalty Strategies You Need For BFCM 2023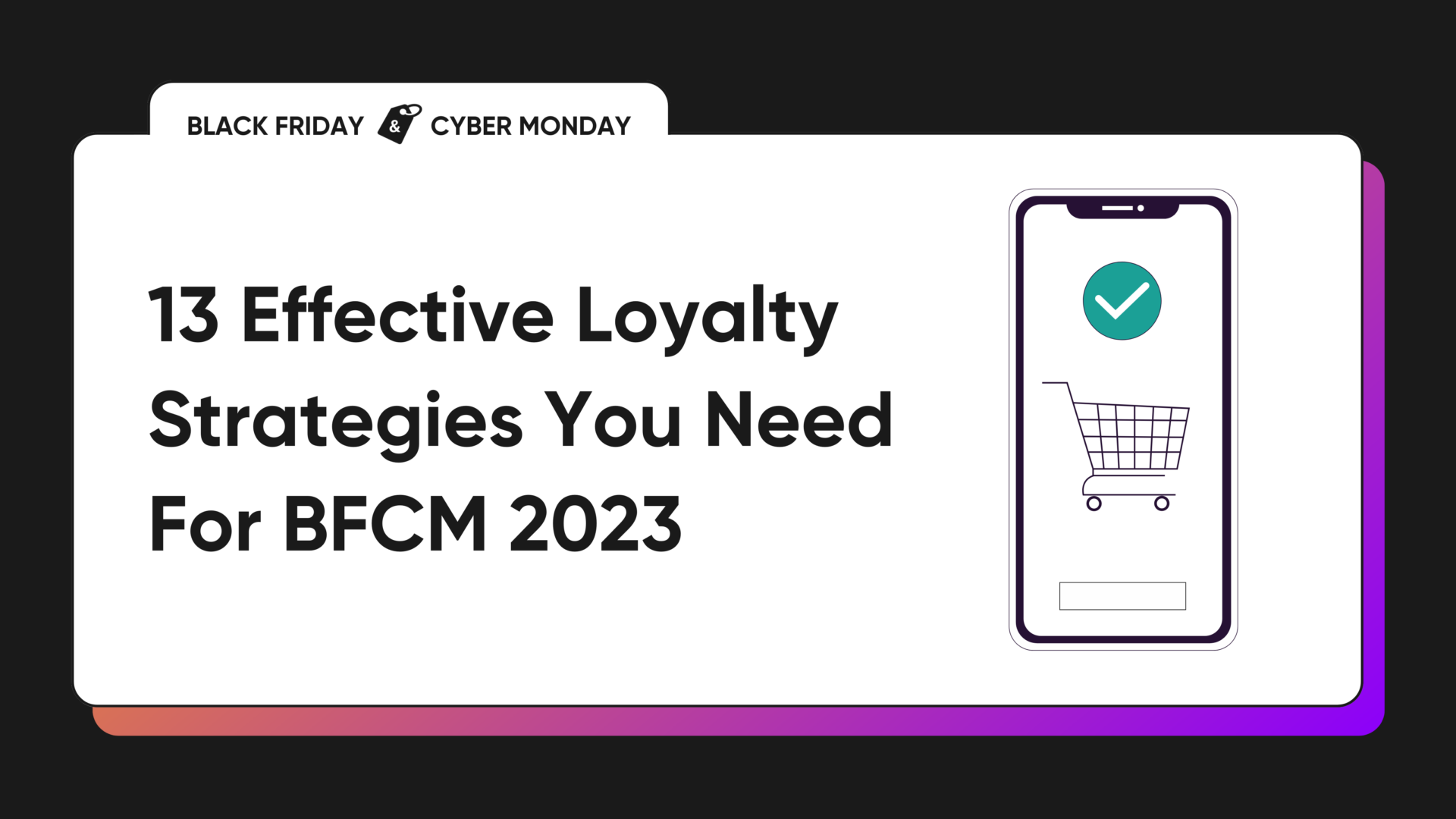 Black Friday and Cyber Monday provide the perfect opportunity for brands to strengthen their relationships with existing customers, as shoppers are on the hunt for the best deals of the year. However, in an overcrowded ecommerce landscape burdened with growing costs and shrinking budgets, brands often find it hard to engage customers and even harder to convince them to keep coming back.
In order to boost customer retention and give shoppers the motivation they need to keep engaging and making repeat purchases, brands need a loyalty program. Customers want to be rewarded for desired behavior and have mutually beneficial relationships with their favorite brands. Without a clear incentive, customers are highly likely to take their loyalty and money elsewhere, even when faced with a tempting BFCM offer.
Loyalty programs are a key component of every effective retention marketing strategy: over 90% of brands have some type of loyalty program, while the average consumer belongs to 14.8 loyalty programs. They not only increase customer retention, but also drive new business, boost sales, and increase average order value (AOV) and customer lifetime value (LTV). How can you create and optimize your loyalty program to make the most of BFCM and beyond?
What is BFCM?
Black Friday and Cyber Monday, sometimes referred to as Cyber Weekend or simply BFCM, mark two of the most important dates in just about every brand's calendar. It's when shoppers expect the best deals of the year. For customers, it's the perfect time to save big on holiday gifts and other purchases they've been anticipating. As for brands, it's the perfect opportunity to accelerate growth and boost acquisition, sales, and retention.
Ever since the first Macy's Thanksgiving Day Parade in 1924, the Friday after Thanksgiving has marked the unofficial start of the holiday shopping season. Brands offer huge savings to drive sales and end the year "in the black" - hence the name Black Friday. The term Cyber Monday, on the other hand, was coined by the National Retail Federation in 2005, who noticed recurring spikes in ecommerce traffic and revenue on the Monday after Thanksgiving.
For some customers, the extended holiday shopping weekend also includes Small Business Saturday and Giving Tuesday, where they show their support for small businesses and charities. Brands often get involved by promoting their small business and making donations of their own.
Between the COVID-19 pandemic and economic inflation, many ecommerce brands have experienced significant ups and downs in recent years. But with the right BFCM strategy in place, brands can overcome these obstacles and ultimately accomplish their goals.
Why BFCM matters for ecommerce brands
BFCM is one of the busiest shopping events of the year, alongside other important occasions like Boxing Day, back-to-school season, and the week leading up to Christmas. Customers often wait for BFCM to take advantage of what they expect to be the best possible deals. Many shoppers are especially eager to get back to pre-pandemic holiday traditions and save on gifts for friends and family.
Historically, BFCM has been the perfect opportunity for brands to acquire new customers on the hunt for sales and strengthen relationships with existing customers through exclusive deals. Brands need to create an offer that meets shoppers' expectations and develop a strategy that prepares themselves for it, including ways to nurture repeat purchases and customer retention long after BFCM is over.
What you need to know before BFCM
This year, Thanksgiving falls on November 23rd, meaning Black Friday is November 24th and Cyber Monday is November 27th. For those wanting to celebrate, Small Business Saturday is November 25th and Giving Tuesday is November 28th.
There are several key statistics that ecommerce brands need to know about in preparation for BFCM:
Approximately 2.64 billion people will make at least one online purchase in 2023
As of 2022, 3 out of 4 consumers make at least one online purchase per month
56.6% of American shoppers prefer to shop online
Mobile commerce transactions will account for 8.7% of all retail transactions by 2026
81% of shoppers conduct online research before making a purchase
Ad spend has tripled since 2019, from $12.5B in 2019 to an estimated $38.4B by 2024
Social commerce is projected to reach a total value of $1.3 trillion by the end of 2023, a 30.8% increase from 2021
The return on investment (ROI) for email marketing is approximately 4,500%
Brands also need to be aware of notable BFCM 2022 trends that may affect their approach to BFCM 2023:
Record sales and increased average order value (AOV) can be partially attributed to inflation, meaning customers aren't necessarily spending more than usual
Major brands and retailers like J.C. Penney and Walmart used "pre-inflation" pricing as a marketing strategy, offering regular prices from previous years to drive sales
Mobile commerce outperformed desktop commerce in terms of web traffic, but desktop had a higher average order value (AOV)
Customers are becoming increasingly thrifty, relying on buy now, pay later (BNPL) options to shop and pay at their own pace
Shoppers are also becoming more careful about their consumption habits and how they affect the environment - almost half are more likely to buy from brands with sustainability practices and would be willing to pay extra for eco-friendly products
In summary, brands need to be customer-centric, mobile-optimized, and fully equipped with an effective BFCM strategy that makes the most of paid advertising, social commerce, and email marketing from start to finish. They especially need to keep customers' value- and price-conscious priorities in mind when crafting their BFCM offer and messaging.
Why do you need a loyalty program?
Benefits of loyalty programs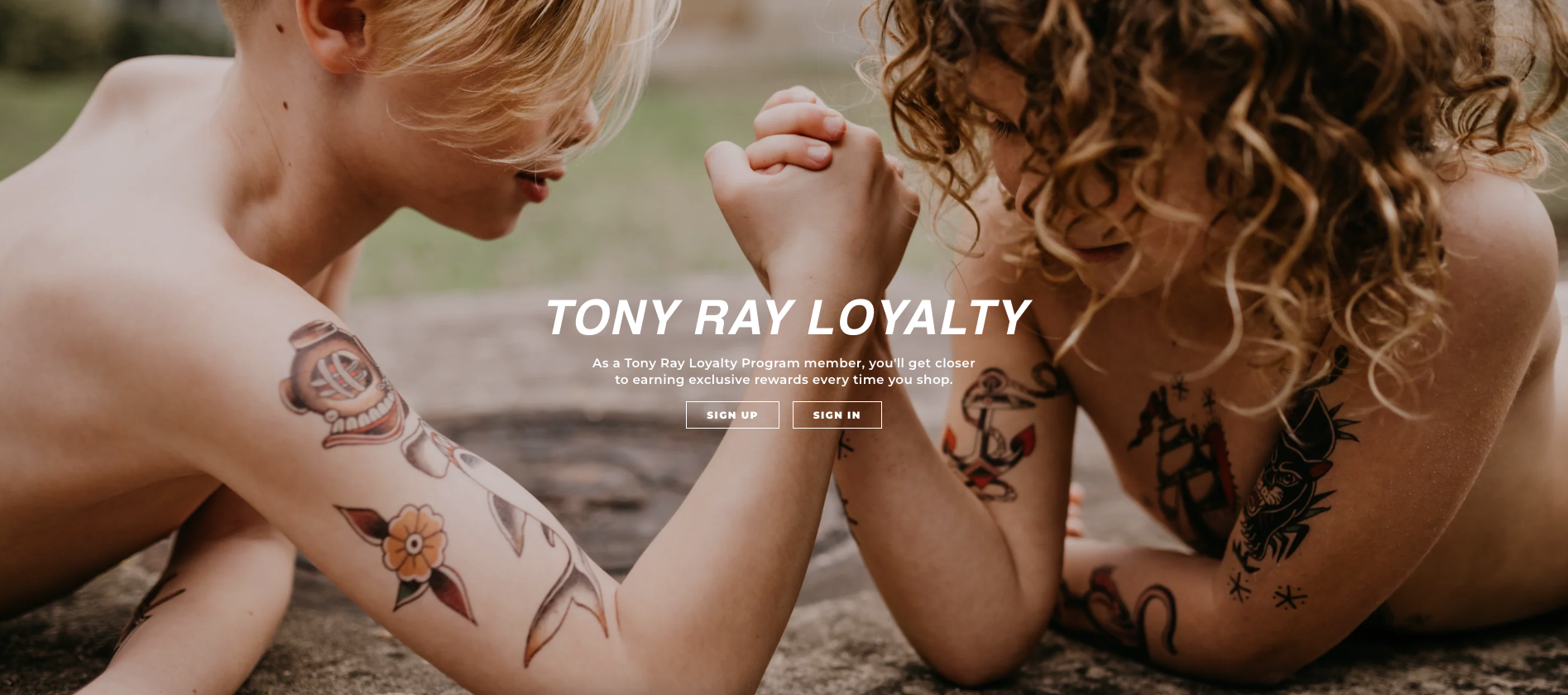 To start, loyalty programs increase sales and profitability by uplifting average order value (AOV), lifetime value (LTV), and return on investment (ROI). With the right rewards, brands can successfully convince customers to spend more and buy more frequently. They can up-sell and cross-sell other products, offer discounts only applicable when they reach a certain basket size, and give customers bonus points for making a specific number of purchases.
Appealing to existing customers is more cost-effective than seeking out new ones: brands have a 60 to 70% chance of selling products to a current customer, but only a 5 to 20% chance of selling products to a potential customer.
Loyalty programs also help brands and customers build meaningful connections and relationships. Customers want to interact with their favorite brands beyond making purchases and get rewarded for desired behaviors, such as sharing their own content, referring their friends, and participating in events.
With loyalty programs, brands motivate and reward customers for their engagement, helping them feel more emotionally connected to the brand. Emotionally engaged customers are highly valuable, driving a 5% uplift in annual revenue, as 70% spend up to two times or more on their favorite brands.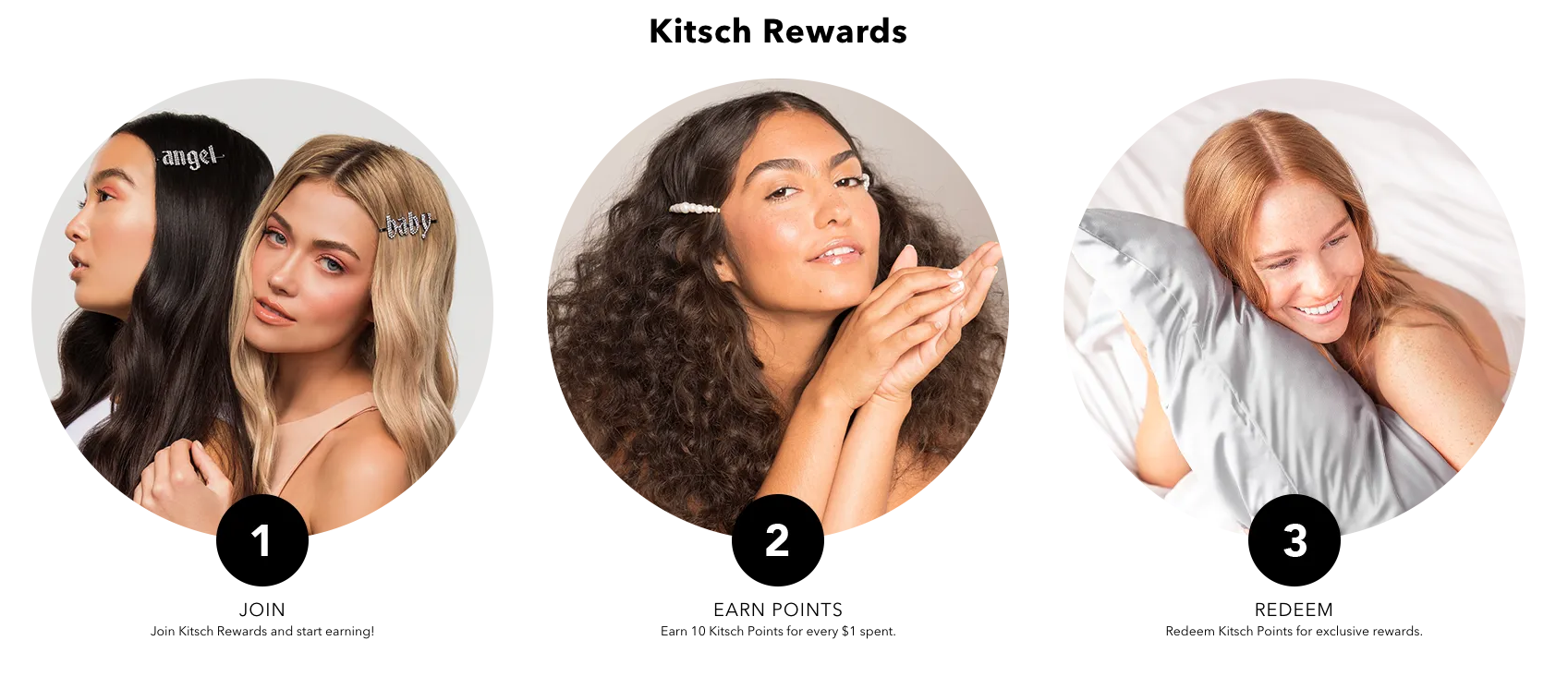 Though loyalty programs are primarily a customer retention strategy, they also help drive new business and brand advocacy. Customers actively seek out brands with loyalty programs so they can earn rewards while they shop. Some specifically look for loyalty programs with VIP tiers as they create a sense of exclusivity and incremental value.
Brands also use loyalty programs to drive new business through referrals and user-generated content. 80% of emotionally engaged customers promote brands they're loyal to by talking about their favorite brands on social media and sending referral links to their friends.
Loyalty programs also help brands develop personalization strategies and brand experiences, deepening customers' connections with them even further. Personalization is crucial for retaining customers, as customers are likely to abandon brands that don't address their individual needs and journeys. About 71% of customers expect personalized experiences, and 76% get frustrated and switch brands when they don't get it.
Brands can offer personalization through tailored messaging, targeted promotions, and loyalty program activities and rewards for every type of customer. For example, some customers may prefer discounts, while others might want free products. Brands should also consider using VIP tiers to offer exclusive benefits like points multipliers and early access. These personalized efforts and experiences give customers a reason to keep engaging with their favorite brands.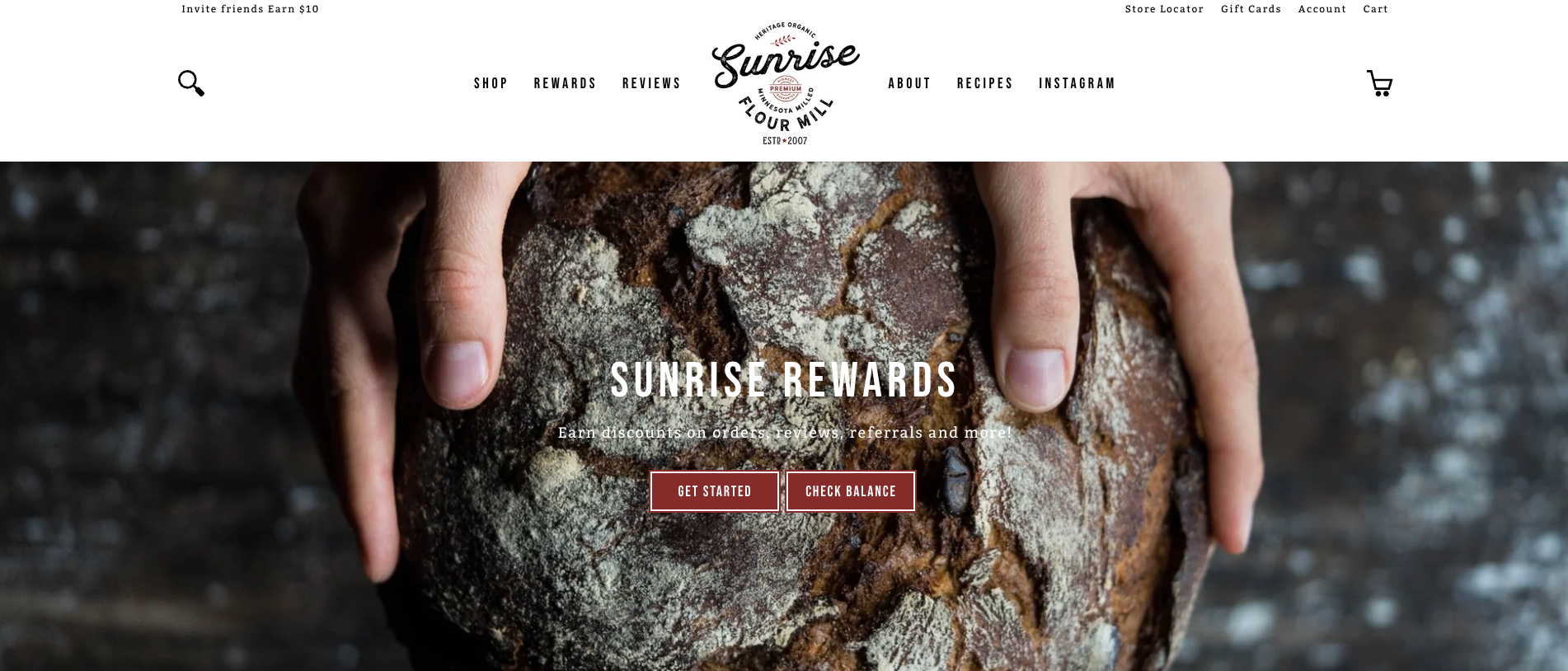 Lastly, loyalty programs give brands the opportunity to collect customer insights and product feedback. It can be difficult to convince first-time customers to engage after their initial purchase. With loyalty programs, brands can offer points and rewards in exchange for feedback, such as a product review or survey response.
They can then use this information to improve and build on their business and marketing strategies. For example, if customers leave positive reviews, they can create a social campaign around it. If customers complain about damaged products, brands should address the issue to demonstrate transparency and mitigate churn. This feedback loop increases a customer's trust and sense of value. 84% of brands that adjust their strategies based on customer feedback report increases in revenue and can increase conversion rates by 160% or more.
How to optimize your loyalty program for BFCM
How to prepare for BFCM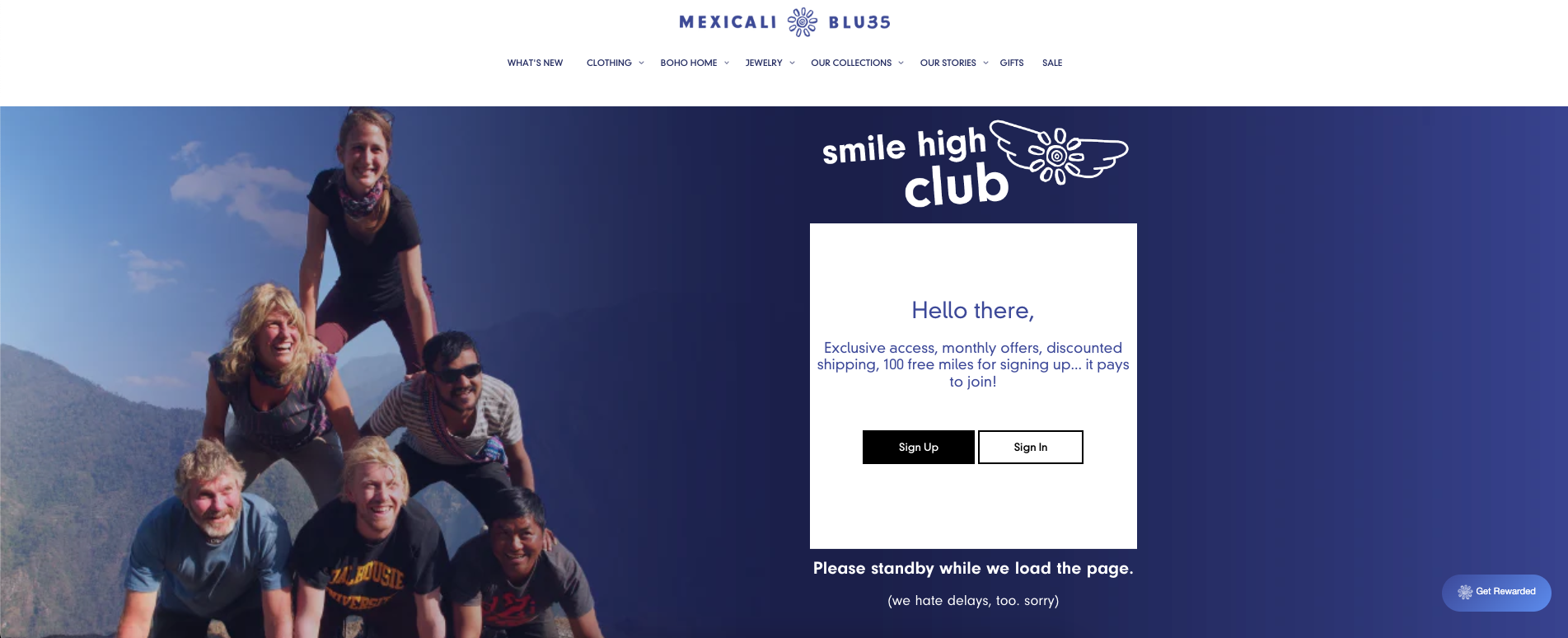 1. To start, brands should refine their loyalty program's content and communications to ensure that customers have a clear understanding of the experience. Communication is especially crucial during a busy time like BFCM where customers are seeing hundreds of marketing messages via email, SMS, and social media every day. Brands need to make sure that customers get the information they need to engage and make a purchase decision.
For example, is it easy for customers to find and join your loyalty program? Is it clear what they need to do to earn and redeem their points? Do they understand the differences between your program's VIP tiers and what benefits they offer? Are there automated email flows set up for when they earn or spend points? Do they receive reminders when their points are about to expire? These simple changes can positively impact your churn, conversion, and point breakage rates.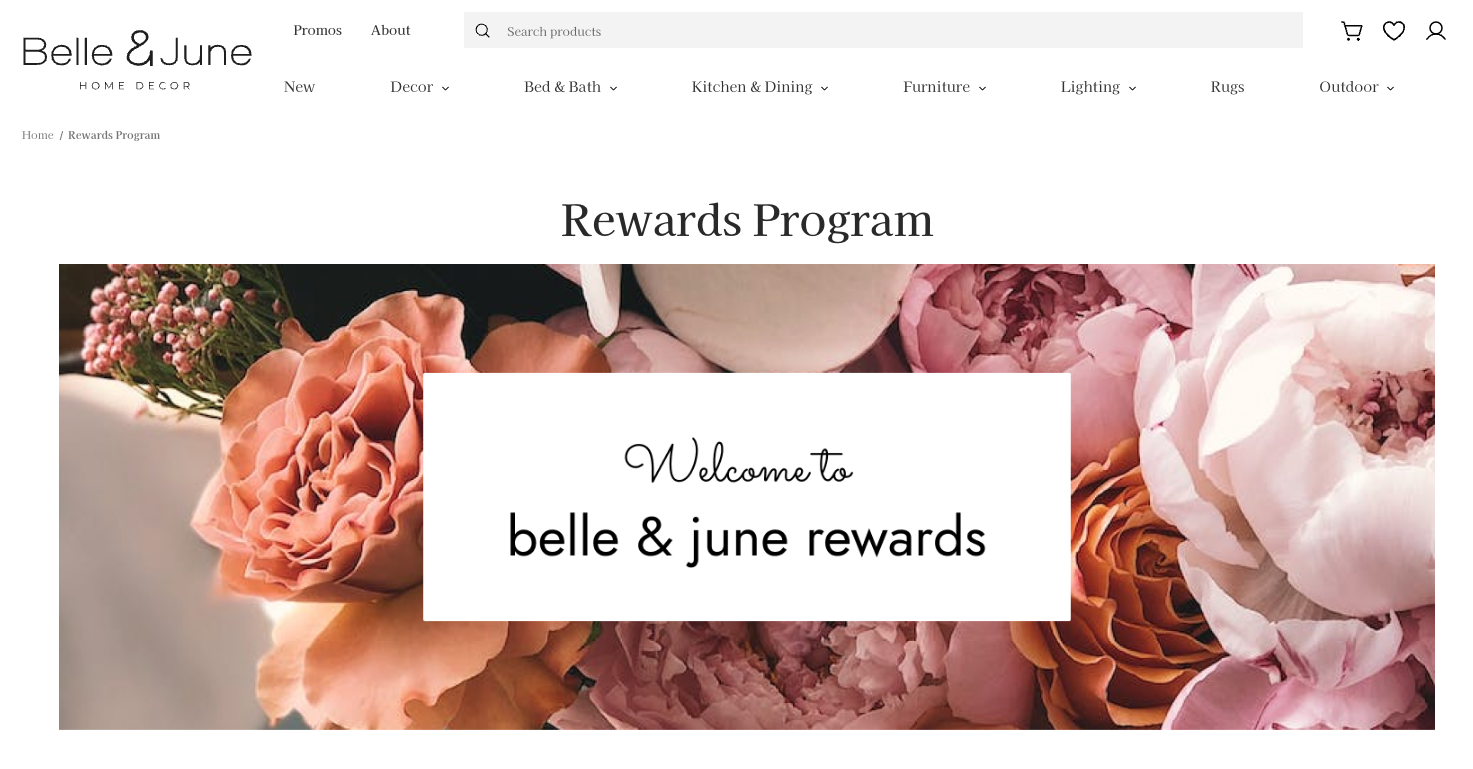 2. Next, brands need to evaluate the performance of their program's activities and rewards. If customers aren't completing activities to earn points or spending the points they've earned, brands should look for ways to make the program more valuable for their customers.
One easy way to get feedback is to survey program members and ask them how it can be improved. For example, do they find it too difficult to earn points? Are the rewards too expensive? Are there other activities or rewards that they'd like to see? Do the program's VIP tiers feel unobtainable or uninspiring? Brands may be able to discover some quick fixes to make their loyalty program more worthwhile for customers before BFCM starts.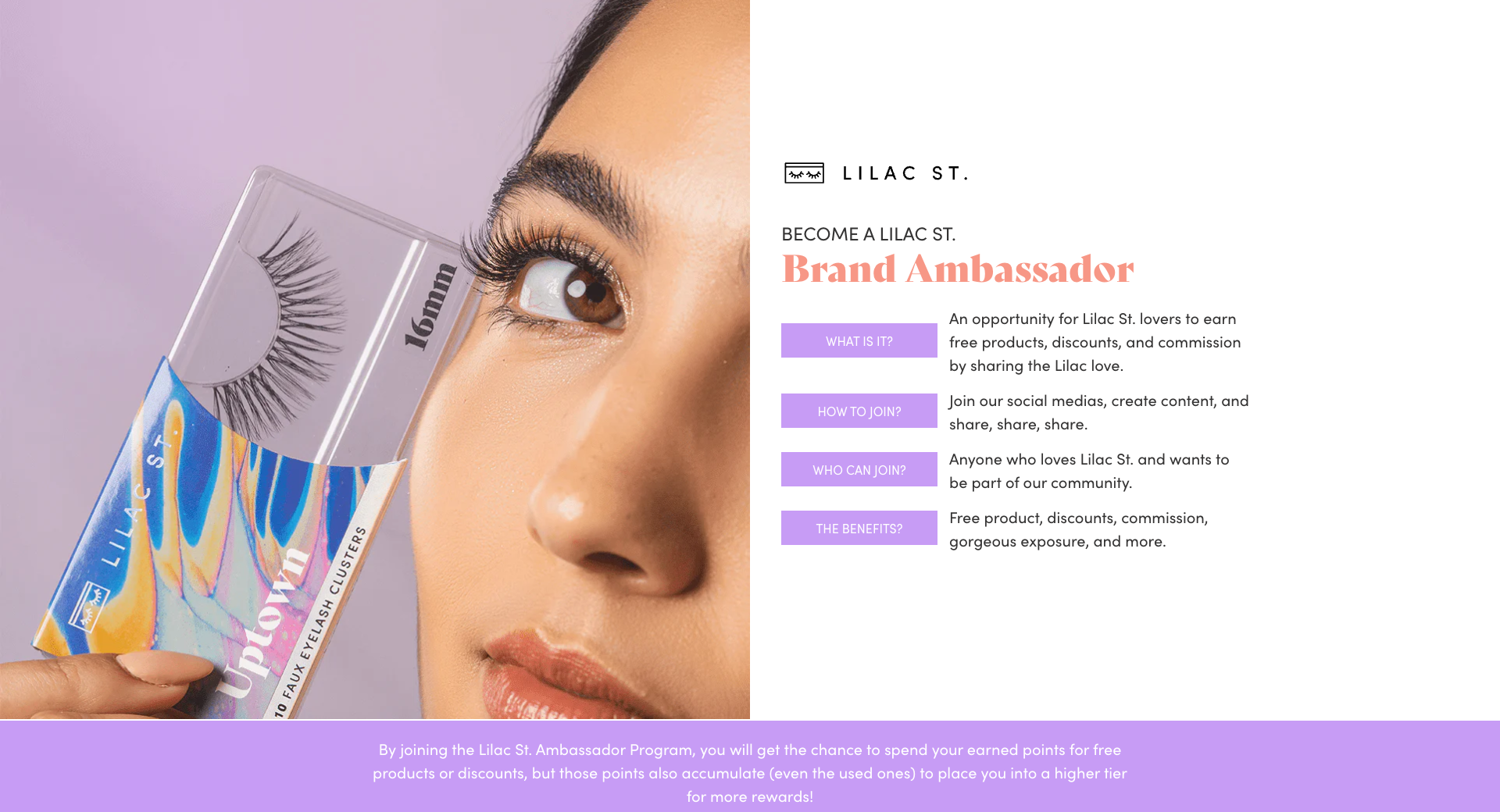 3. Brands should also create an effective referral system within their loyalty program to leverage existing customers and drive new business. Referrals help establish a higher level of brand trust from the beginning, increasing the likelihood of purchases and conversions. They're also typically one of the lowest customer acquisition cost (CAC) channels since most of the work is done by customers, not the brand itself.
By rewarding high-value customers, referral programs also continuously drive repeat purchases and increased AOV. For example, if a brand gives both their existing customer and the customer's friend $10 for every successful referral, both shoppers are likely to make a purchase to take advantage of the offer. Brands need to establish their referral program before BFCM to make the most of both incoming and returning customers.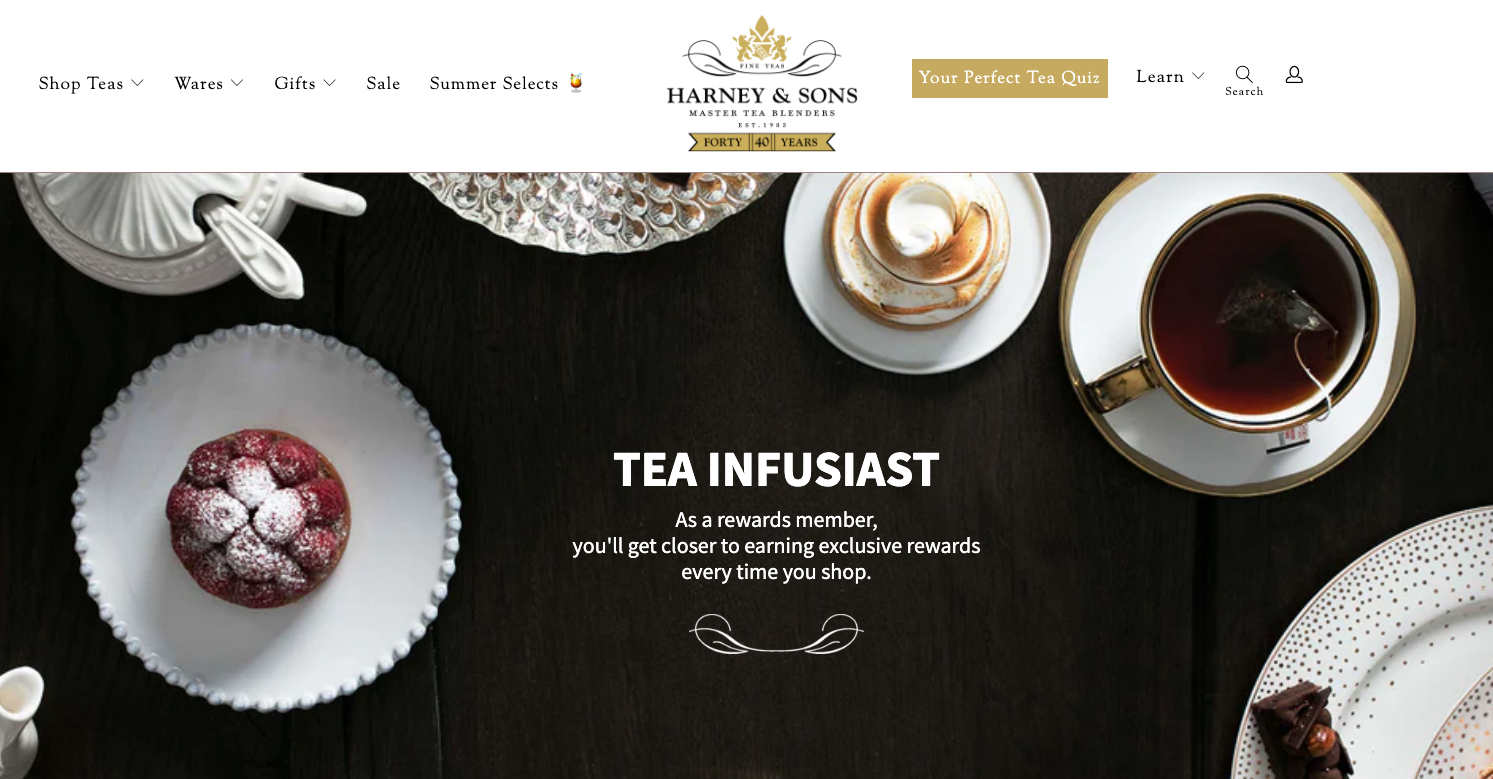 4. Next, brands need to offer BFCM-specific activities and rewards to generate excitement, engagement, and conversions. Limited-time offers encourage customers to act fast and can lead to increased average order value (AOV) and lifetime value (LTV) when done right.
For example, brands might offer a bonus points multiplier during the sale period so customers get more value out of their purchases, such as double the amount of points for leaving a review. They can reduce the point value of specific rewards to encourage customers to redeem their points. Lastly, brands could offer some type of gift exclusive to BFCM shoppers, such as a free sample of an upcoming product, to keep customers coming back.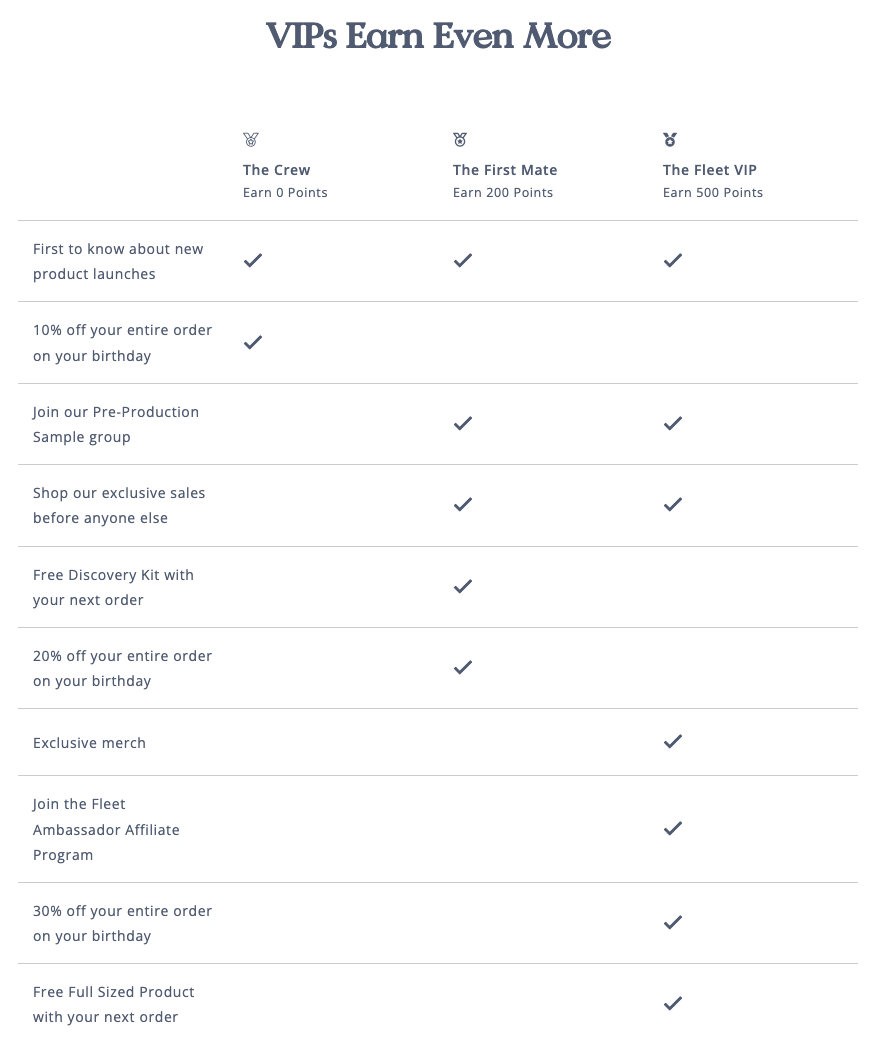 5. Lastly, brands need to set up exclusive benefits for high-value customers to give them a reason to spend more, earn more, and move up to a higher VIP tier. VIP customers drive significant boosts in sales and engagement: loyalty programs with tiers are reported to result in a 1.8x higher ROI and a 2.1x higher average spend compared to loyalty programs without.
One common way for brands to reward their VIP customers is to provide early access to their BFCM sales. Brands can stagger access by tier or simply limit early access to their top-tier members only. They can also add other benefits like accelerated points multipliers, larger points discounts for specific rewards, and additional options for free gifts.
How to optimize during BFCM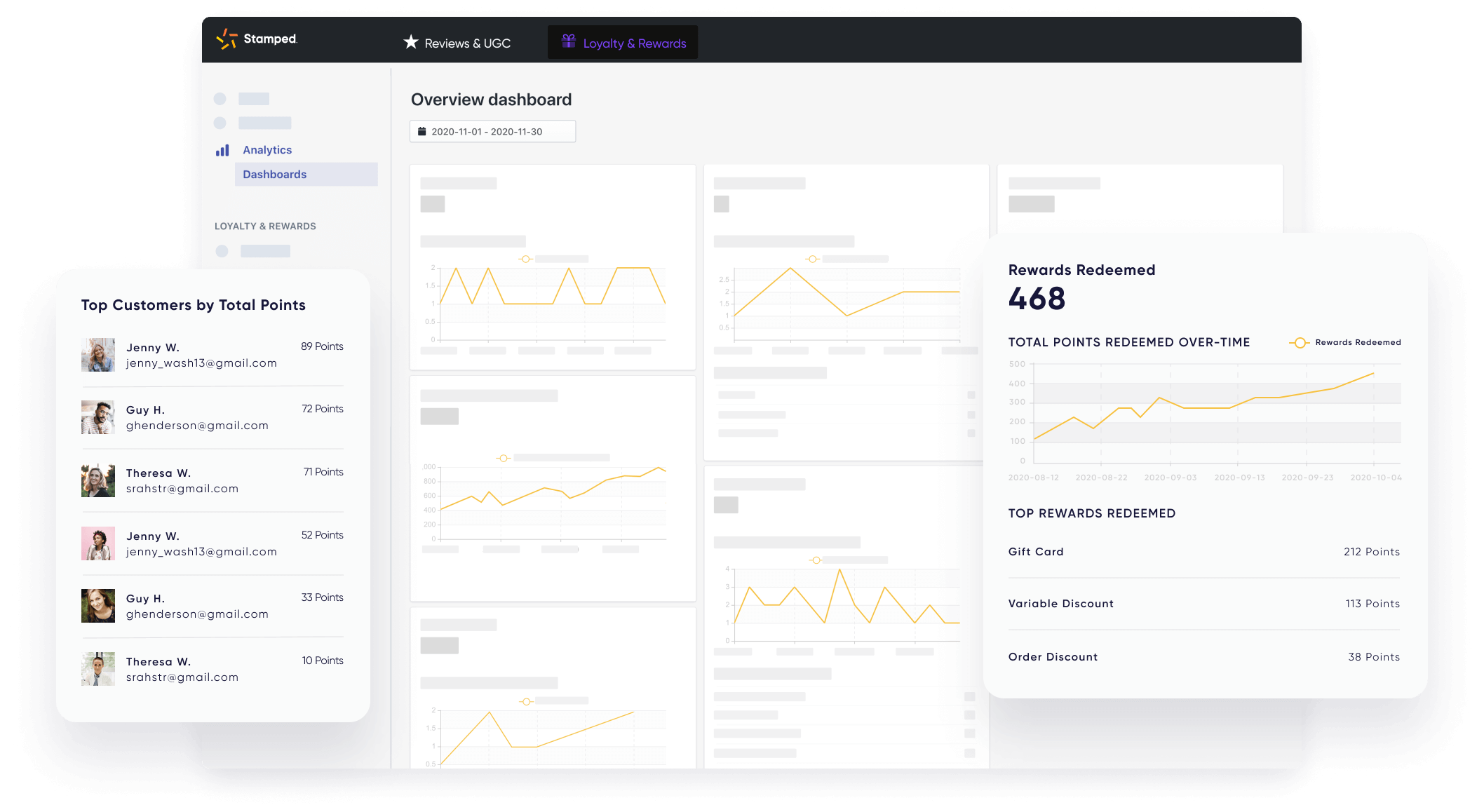 6. The most important thing brands need to do during BFCM is to track their campaign performance across all their marketing channels. This includes their website, email and SMS communications, social media accounts, and any in-person locations or events.
For example, is their site experiencing slowdowns? Are there certain pages that aren't accessible or images aren't loading correctly? For emails and SMS, are customers opening them and clicking links, or are they unsubscribing because they're receiving too many? On social media, are customers engaging with your posts or unfollowing your accounts? Are they leaving questions or complaints that need to be addressed? Brands need to adjust where needed and respond to customers as quickly as possible to increase conversion rates.
7. They also need to keep an eye on their inventory management, order fulfillment, and shipping processes to ensure things are running smoothly. Are there specific products selling out faster than you can stock them? Is there enough staff on-hand to help process and fulfill orders? Are there any potential delays in shipping to certain locations?
If brands find that they're running into any technical or logistical issues during BFCM, they need to communicate it to their customers when possible. By practicing transparency, brands are setting realistic expectations for customers and reducing the chances of future complaints. Customers will also appreciate the honesty and see your brand in a more positive light.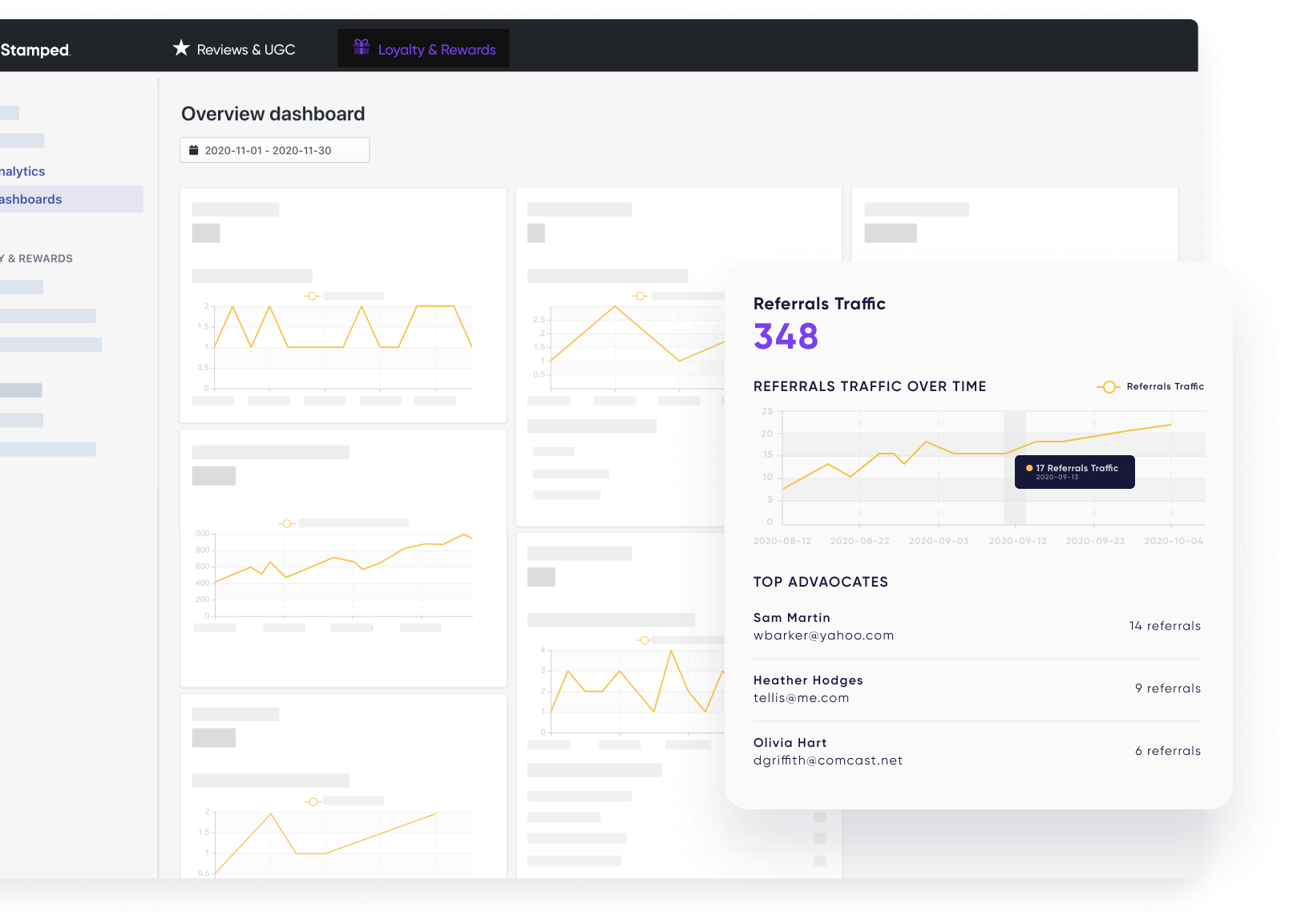 8. Lastly, brands should pay close attention to their loyalty program's performance. Tools like site heatmaps and analytics dashboards will help measure the program's engagement and conversion rates and determine if they can make any quick adjustments while the holiday shopping season is still going.
For example, are customers registering for your loyalty program, and where are they coming from? Are they completing activities other than completing purchases they were already planning to make? Are they redeeming their points more or less than usual? Are customers earning enough points to move up to a higher VIP tier? Are they engaging with your program-related emails, such as point expiry reminders? Though brands shouldn't make any significant changes during BFCM, they may be able to adjust content here and there to help improve conversion rates.
How to follow up after BFCM
9. First, brands need to send a thank you email to build goodwill with new and existing customers. This email should be simple, sincere, and straight to the point. Brands should avoid trying to sell them something and save point redemption reminders and product recommendations for other email campaigns. Otherwise, they may come across as overly aggressive, especially when customers are already dealing with a cluttered inbox.
10. Next, brands should adjust their business and marketing strategies based on customer feedback. If customers weren't getting order tracking updates, found that shipping was too slow, received damaged packaging, and so on, brands need to address and resolve these issues right away. They should also look for ways to improve their products based on customers' suggestions, such as new features, additional designs, or even complementary products.
11. Brands also need to evaluate their loyalty program outcomes to develop future strategies. They should be looking at how customers interacted with the program and if there were any gaps or missed opportunities. For example, did customers take advantage of their sales-specific activities and rewards? Were they spending a record number of points or sending a record number of referrals? Did they engage with program-related emails or were they unsubscribing from your communications? Brands should carefully examine what worked and what didn't to determine strategies for future sales and how to improve their program overall.
12. Next, brands should promote their loyalty program in a post-BFCM marketing campaign to demonstrate the sale's success. For example, they can share statistics about how many points were earned and redeemed during BFCM. They can tease upcoming sales with similar limited-time offers. Lastly, they can address any customer feedback and share news about upcoming updates to the program, such as the addition of a new VIP tier or more rewards. This helps generate excitement and anticipation among their customers.
13. Finally, brands need to communicate with customers to nurture repeat purchases and engagement. While BFCM is the perfect time to nurture relationships with existing customers, brands shouldn't assume they'll return on their own. After sending their post-purchase emails, brands should follow up with post-sale emails and retargeting ads. They can recommend related products, offer more limited-time rewards, and remind customers to spend their points. Eventually, they can turn holiday shoppers into brand advocates.
Create and optimize your loyalty program ahead of BFCM with Stamped
BFCM can be stressful for brands of all shapes and sizes, but it doesn't have to be. With careful planning and intentional decision-making, brands can build connections with new customers and strengthen relationships with existing ones. This means having a unique BFCM offer, an omnichannel marketing campaign, and a comprehensive contingency plan in place.
With Stamped, brands can build an effective reviews strategy and loyalty program in preparation for BFCM and beyond. Loyalty programs lead to repeat purchases, improved conversion rates, and increases in average order value, customer lifetime value, and return on investment.
To help you get ready for BFCM, we're offering three months free on a fifteen-month term for Stamped Reviews, Loyalty, or Full Suite to help you boost sales and drive retention this upcoming holiday season. Don't miss out - this offer is available until September 15th for Business and Professional plans only.
Trust Builds Brands
Sign up to see how Stamped can help your Ecommerce brand drive growth and awareness.
Sign Up Free