Conversion Rate Optimization | Apr 28, 2022
Growth Hacking Reviews & Loyalty
We recently presented at a webinar hosted by DTCX, a community for growing DTC e-commerce brands. At this webinar, we shared our tried and true best practices to apply a growth hacking mindset to your reviews and loyalty strategies.

Watch the recording here and keep reading to learn our best tips.
What is Growth Hacking?
Growth hacking (also known as 'growth marketing') is the use of resource-light and cost-effective digital marketing tactics to help grow and retain an active user base, sell products and gain exposure (*). Growth hacking is a mindset used often by smaller businesses and entrepreneurs, applying smart processes and efficient decision making to maximize their impact.
This is particularly important to e-commerce brands looking to optimize their customer experience and build brand credibility with reviews and loyalty along every stage of their revenue lifecycle: 
Acquisition & Activation
In these stages, you help new customers find your brand & products with product and site reviews.
Product & Site Reviews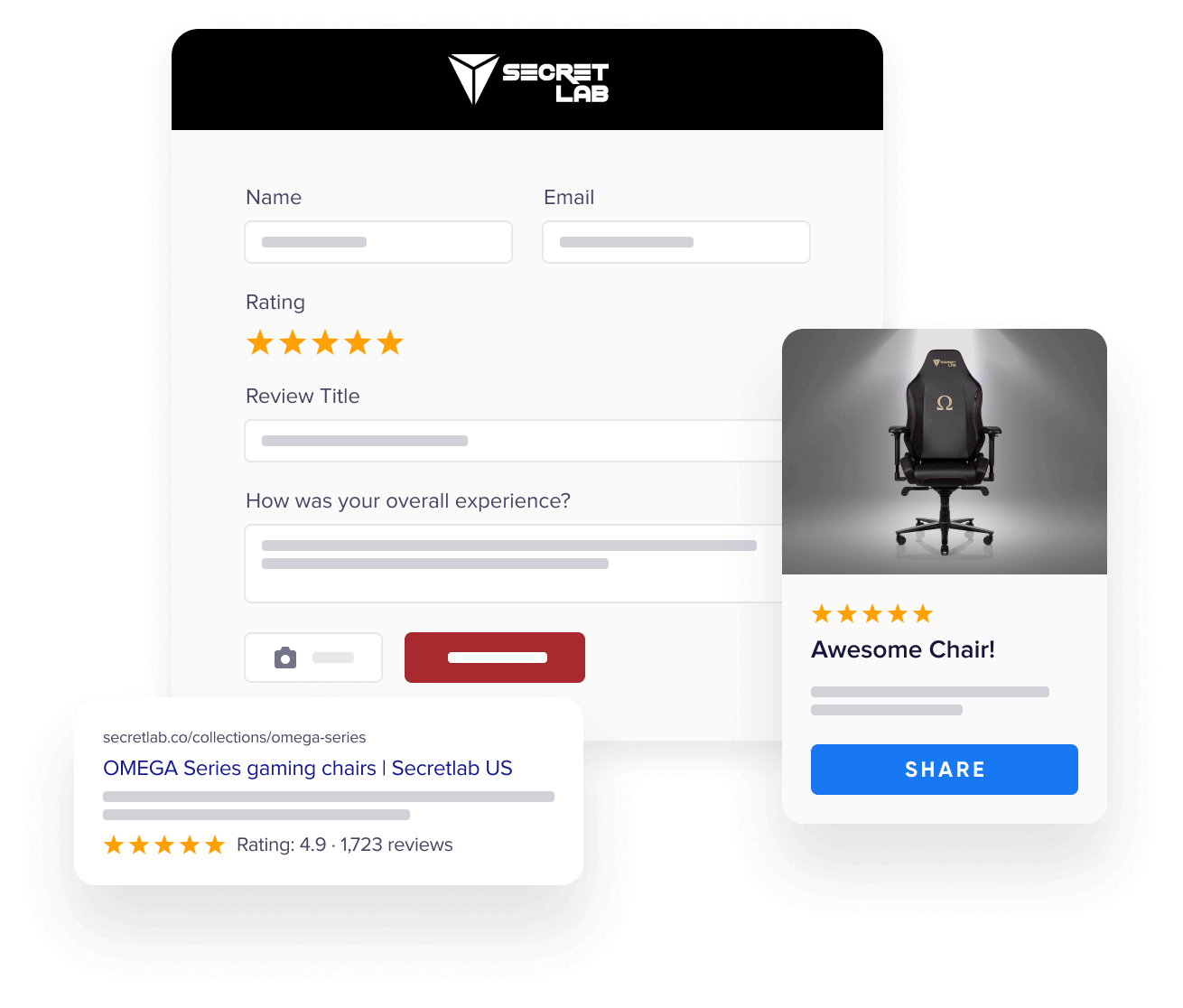 Reviews are your opportunity to create excitement and generate interest in your products. Without a physical storefront, reviews allow customers to find you and understand your brand without a 1:1 interaction with your customer experience or sales team. Product and site reviews (NPS) are key to creating credibility and excitement so you can ultimately convert them into customers. Here are some tips to optimize your reviews:
Google Shopping Reviews
More than 50% of all online shopping starts in a search engine, so optimizing your reviews for SEO and setting up processes to bring your reviews to Google will have a positive impact on your customer acquisition and activation. Google Seller and Product Ratings are the primary vehicle for eCommerce business owners to add social proof to their Google Ads and listings in Google Shopping. With Stamped's Google Seller and Product Ratings integration, brands can include their Stamped product reviews and Net Promoter Scores in their Google ads. Read more about this powerful integration here.
Retention
Once your customers make their first purchase, your goal is to keep them coming back. An effective loyalty program can support customer retention and increase your average order value and customer lifetime value. These two tips will help you create an effective loyalty program:
Stamped's Loyalty product is quick and easy to set up, offering templates and an out of the box solution so you can focus on strategic implementation instead of product installation.
Referral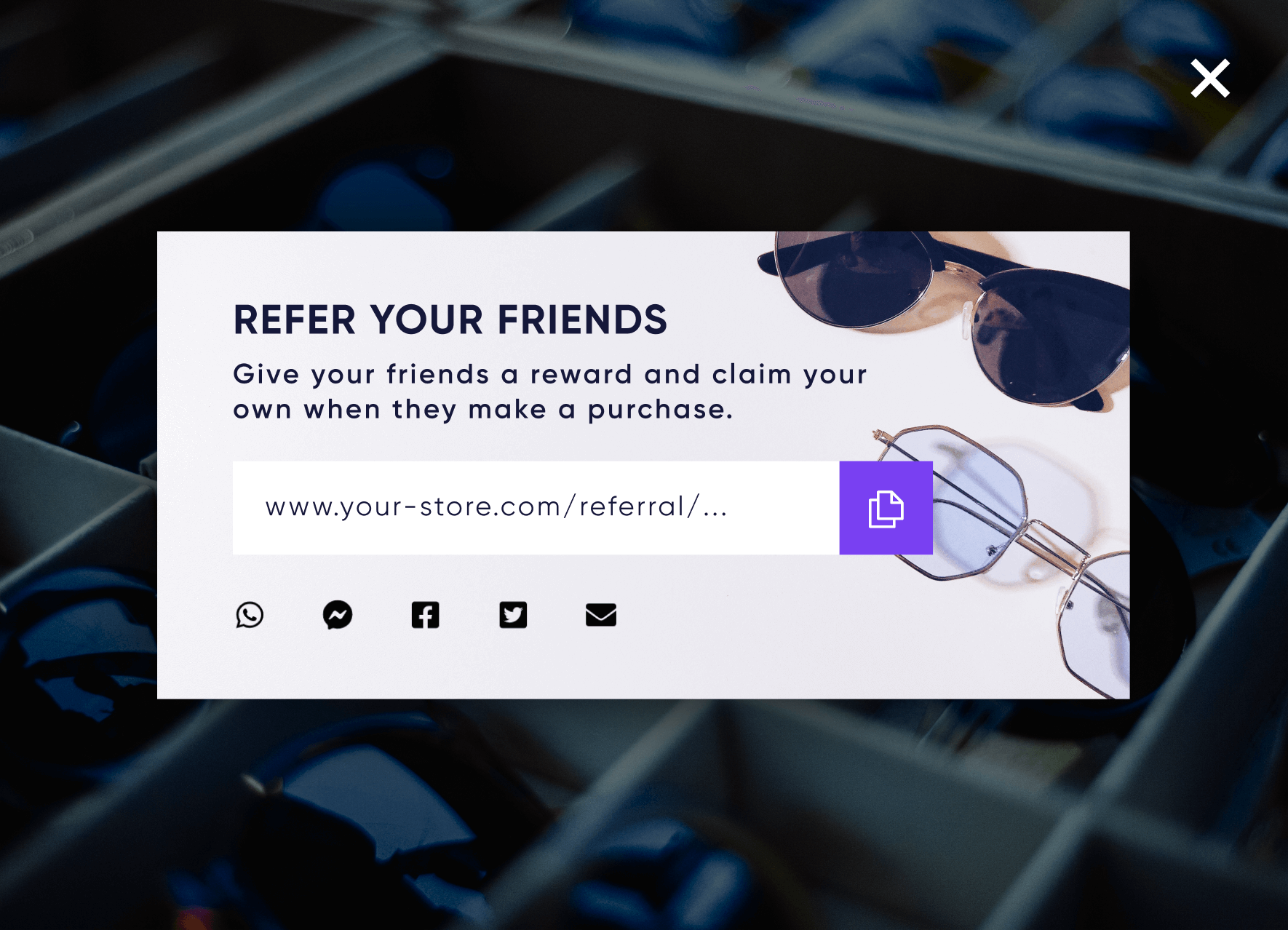 Referrals are a quick way to get started with retention and building brand credibility. With Stamped, you can create referral incentives based on your specific brand. Use shipping discounts, fixed amount discounts or percentages to reward your customers for referring their family and friends. This makes it easy for your customers to act as advocates for your brand and growth your customer base. This will increase your overall retention and your market recognition.
Revenue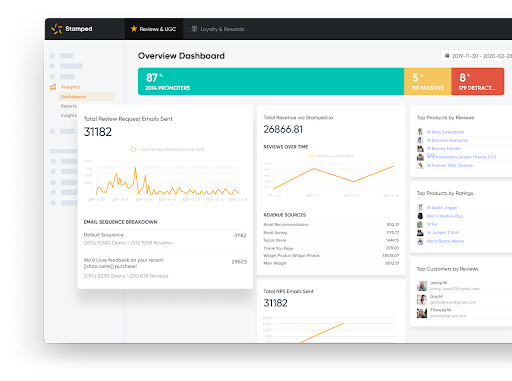 The goal of any growth hack is to improve your overall revenue. Here are just a few of the key metrics to monitor how reviews and loyalty and boosting your revenue:
We recommend documenting these metrics before you implement any changes and then checking in on them regularly. As you implement a loyalty program, you will want to compare the metrics of loyalty program customers compared to your non-loyalty program customers to measure your return on investment.
Next Steps
At Stamped, we work with brands of all sizes to optimize their reviews and loyalty processes so they can grow their business in a resource-light and cost-effective manner. We integrate with all of the leading e-commerce platforms and installation is a breeze. Knowing that each brand is unique, we offer various pricing options to help grow your brand at any scale. We would love to connect with you for a demo and encourage you to start with a free 7-day trial.
Trust Builds Brands
Sign up to see how Stamped can help your Ecommerce brand drive growth and awareness.
Sign Up Free