BFCM | Aug 16, 2023
BFCM 101: The Complete Guide For Ecommerce Brands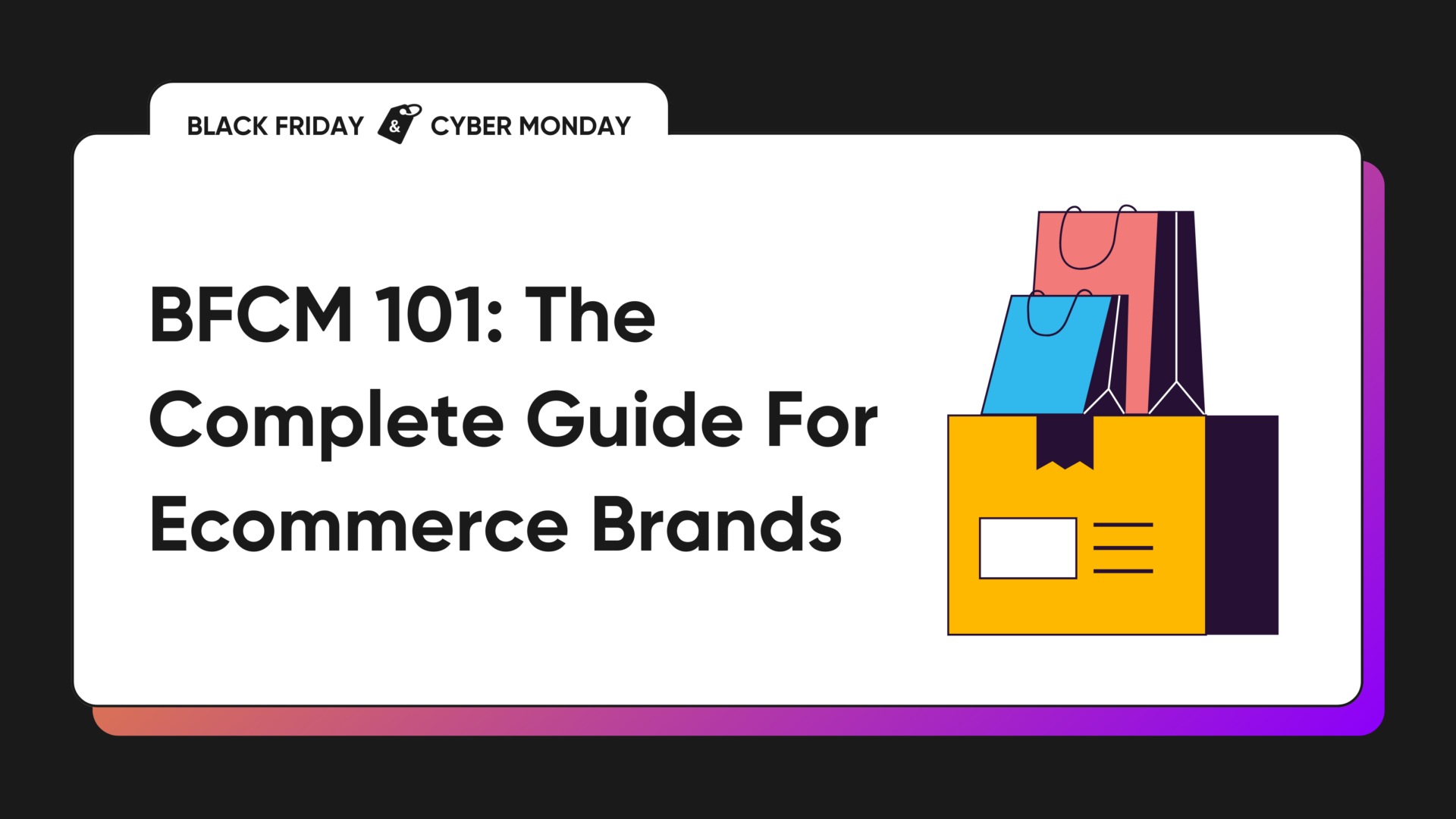 No matter the industry, size, customers, or competitors, almost every ecommerce brand has one major opportunity in common: Black Friday and Cyber Monday. When it comes to Thanksgiving weekend - also known as Cyber Weekend or simply BFCM - customers expect to see the best deals of the year on beauty, apparel, toys, technology, and more.
BFCM can be a challenging time for many brands with the amount of planning and decision-making required to create a successful holiday shopping experience for their customers. However, with the right strategy in place, brands can leverage BFCM to drive more engagement, sales, acquisition, and retention than at any other time of the year. What do brands need to know to get ready for the biggest shopping event of the season?
What is BFCM?
Black Friday and Cyber Monday mark two of the most important dates in just about every ecommerce brand's calendar. For customers, it's the perfect time to save big on holiday gifts and other purchases they've been anticipating. As for brands, it's the ideal opportunity to accelerate growth and drive acquisition, sales, and retention.
Ever since the first Macy's Thanksgiving Day Parade in 1924, the Friday after Thanksgiving has marked the unofficial start of the holiday shopping season. Brands offer huge savings to acquire and retain customers, drive sales and revenue, and end the year "in the black" - hence the name Black Friday. The term Cyber Monday, on the other hand, was coined by the National Retail Federation in 2005, who noticed recurring spikes in ecommerce traffic and revenue on the Monday after Thanksgiving.
Between the COVID-19 pandemic and economic inflation, many ecommerce brands have experienced significant ups and downs in recent years. BFCM gives them the chance to overcome these obstacles and ultimately accomplish their goals.
Why BFCM matters for ecommerce brands
BFCM is one of the busiest shopping events of the year, even more so than other important occasions like Boxing Day, back-to-school season, and the week leading up to Christmas. Customers often wait and save up for BFCM to take advantage of what they expect to be the best possible deals.
Historically, BFCM has been the perfect opportunity for brands to acquire new customers and strengthen relationships with existing customers on the hunt for deals. Brands must create an offer that meets shoppers' expectations and develop a strategy that prepares them for it, including ways to drive repeat purchases and customer retention long after BFCM is over.
BFCM at a Glance
Number of BFCM shoppers by year:
2018: 165.8M
2019: 189.6M
2020: 186.4M
2021: 179.8M
2022: 196.7M
In-store vs. online shoppers by day:
Thanksgiving: 22.6M vs. 33.6M
Black Friday: 72.9M vs. 87.2M
Cyber Monday: 22.6M vs. 77M
How much customers spent by day:
Thanksgiving: $5.3 billion
Black Friday: $9.12 billion
Small Business Saturday: $4.6 billion
Sunday: $4.96 billion
Cyber Monday: $11.3 billion
Average number of items per order:
Thanksgiving: 3.55 (desktop), 2.86 (phone), 2.86 (tablet)
Black Friday: 3.61 (desktop), 2.93 (phone), 2.83 (tablet)
Cyber Monday: 3.68 (desktop), 2.98 (phone), 2.81 (tablet)
Discounts hit record highs:
Electronics: 25% (vs. 8% in 2021)
Toys: 34% (vs. 19%)
Computers: 20% (vs. 10%)
TVs: 17% (vs. 11%)
Apparel: 18% (vs. 13%)
Sporting goods: 10% (vs. 6%)
Furniture: 8% (vs. 2%)
Appliances: 16% (vs. 4%)
What brands need to know before BFCM
This year, Thanksgiving falls on November 23rd, meaning Black Friday is November 24th and Cyber Monday is November 27th. There are several key statistics that ecommerce brands need to know in preparation for BFCM:
Approximately 2.64 billion people will make at least one online purchase in 2023
As of 2022, 3 out of 4 consumers make at least one online purchase per month
56.6% of American shoppers prefer to shop online
Mobile commerce transactions will account for 8.7% of all retail transactions by 2026
81% of shoppers conduct online research before making a purchase
Ad spend has tripled since 2019, from $12.5B in 2019 to an estimated $38.4B by 2024
Social commerce is projected to reach a total value of $1.3 trillion by the end of 2023, a 30.8% increase from 2021
The return on investment (ROI) for email marketing is approximately 4,500%
Brands also need to be aware of major BFCM 2022 trends that may affect their approach to BFCM 2023:
Record sales and increased average order value (AOV) can be partially attributed to inflation, meaning customers aren't necessarily spending more than usual
Major brands and retailers like J.C. Penney and Walmart used "pre-inflation" pricing as a marketing strategy, offering regular prices from previous years to drive sales
Mobile commerce outperformed desktop commerce in terms of web traffic, but desktop had a higher average order value (AOV)
Customers are becoming increasingly thrifty, relying on buy now, pay later (BNPL) options to shop and pay at their own pace
Shoppers are also becoming more careful about their consumption habits and how they affect the environment - almost half are more likely to buy from brands with sustainability practices and would be willing to pay extra for eco-friendly products
In summary, brands need to be customer-centric, mobile-optimized, and fully equipped with an effective BFCM strategy that makes the most of paid advertising, social commerce, and email marketing from start to finish.
Best practices for BFCM
How to create a winning strategy
BFCM strategies may differ depending on your brand's size, industry, and goals. However, there are several tips and tricks that all brands should keep in mind when developing their approach to the upcoming holiday season.
First, brands need to start early and prepare for an extensive sales period. 65% of American shoppers plan to make their holiday purchases before Thanksgiving, so brands should consider starting and communicating their offer earlier than the actual BFCM weekend. Otherwise, they may end up falling behind and losing customers to their competitors.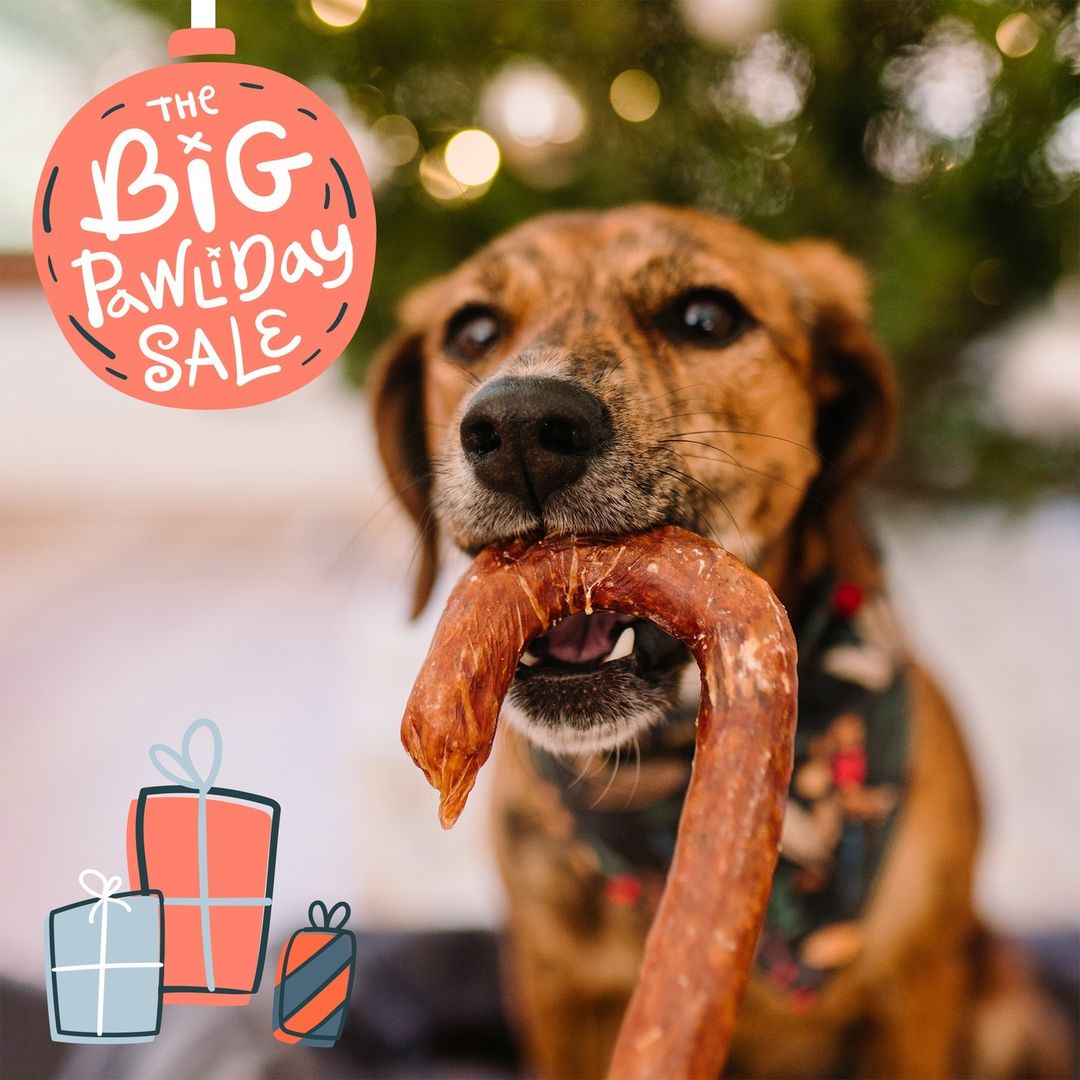 Brands should also think about giving their campaign a unique name, rather than simply calling it their BFCM sale. This helps it stand out from other brands' BFCM offers and makes it more memorable for customers scrolling through their inboxes and social feeds. For example, Stamped customer Pawstruck named its campaign the "Big Pawliday Sale" to make it distinctive and keep it on-brand.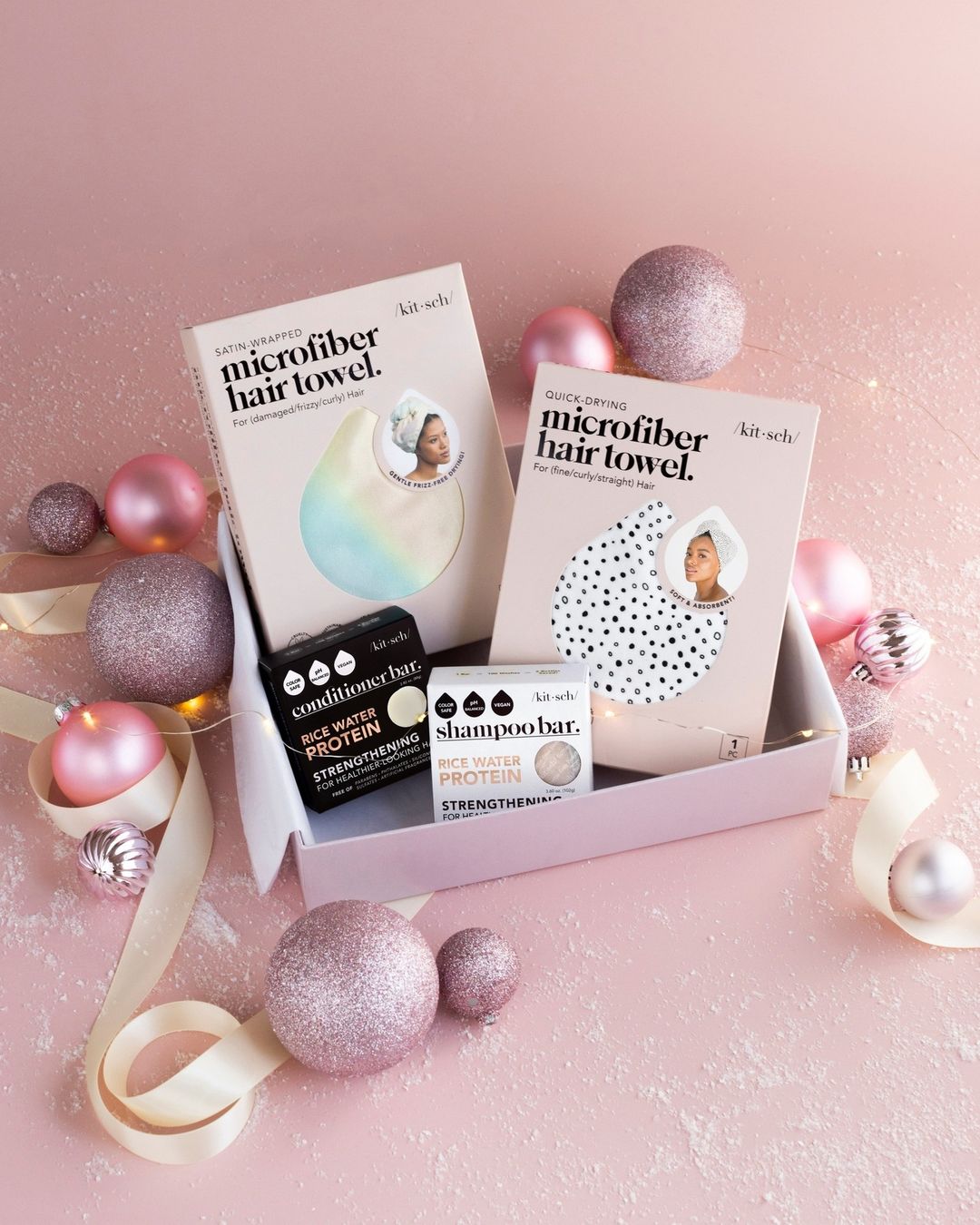 BFCM is one of the best times to up-sell and cross-sell to customers, as the deals may be tempting enough for them to purchase a premium version of a product or buy something they hadn't considered before. Cross-selling is proven to increase sales by 20% and profits by 30%. Brands like Stamped customer Kitsch create gift guides and product bundles to boost customers' average order value (AOV) and help them cross a few more things off their holiday wishlist at the same time. This approach also increases brand recall, making the BFCM offer more unique and interesting beyond standard discounts. Finally, this approach also helps brands control inventory and push specific products, such as their best-sellers or products that aren't selling as well.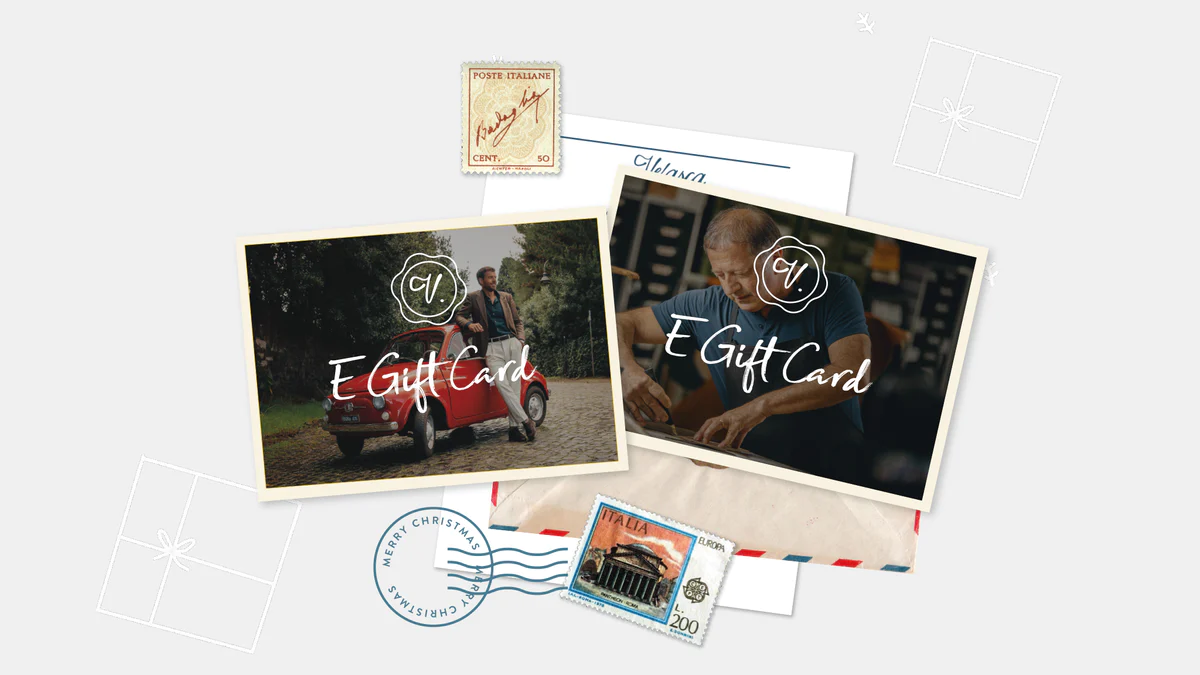 Brands should also offer gift cards to avoid losing out on customers who aren't sure what they want or don't know what to buy for their friends. Discounted gift cards are an easy way to attract shoppers that are indecisive, yet still want to take advantage of BFCM. They also create an opening for brands like Stamped customer Velasca to communicate with shoppers and offer personalized recommendations for how to use their gift card balance, turning new customers into returning ones.
Last but definitely not least, brands need to look at benchmark metrics and customer data before, during, and after BFCM. They need to set goals for conversion rates, average order value (AOV), lifetime value (LTV), return on investment (ROI), and so on to measure and optimize their campaign performance. They should also segment and target past visitors and customers to ensure they get the right message at the right time and drive sales.
Finally, they need to collect customer data to create personalized brand experiences for them. This can include contact information, purchase history, and reviews. Personalized experiences based on customer behavior and interests are proven to result in repeat purchases and increased retention: 76% of customers are more likely to consider purchasing from brands that personalize, 78% are more likely to make repeat purchases, and 78% are more like to refer their family and friends.
How to communicate with customers
Even the best BFCM offer can fall short if brands fail to properly communicate it to their customers. Brands need to create a well-rounded marketing strategy to elevate their BFCM campaign.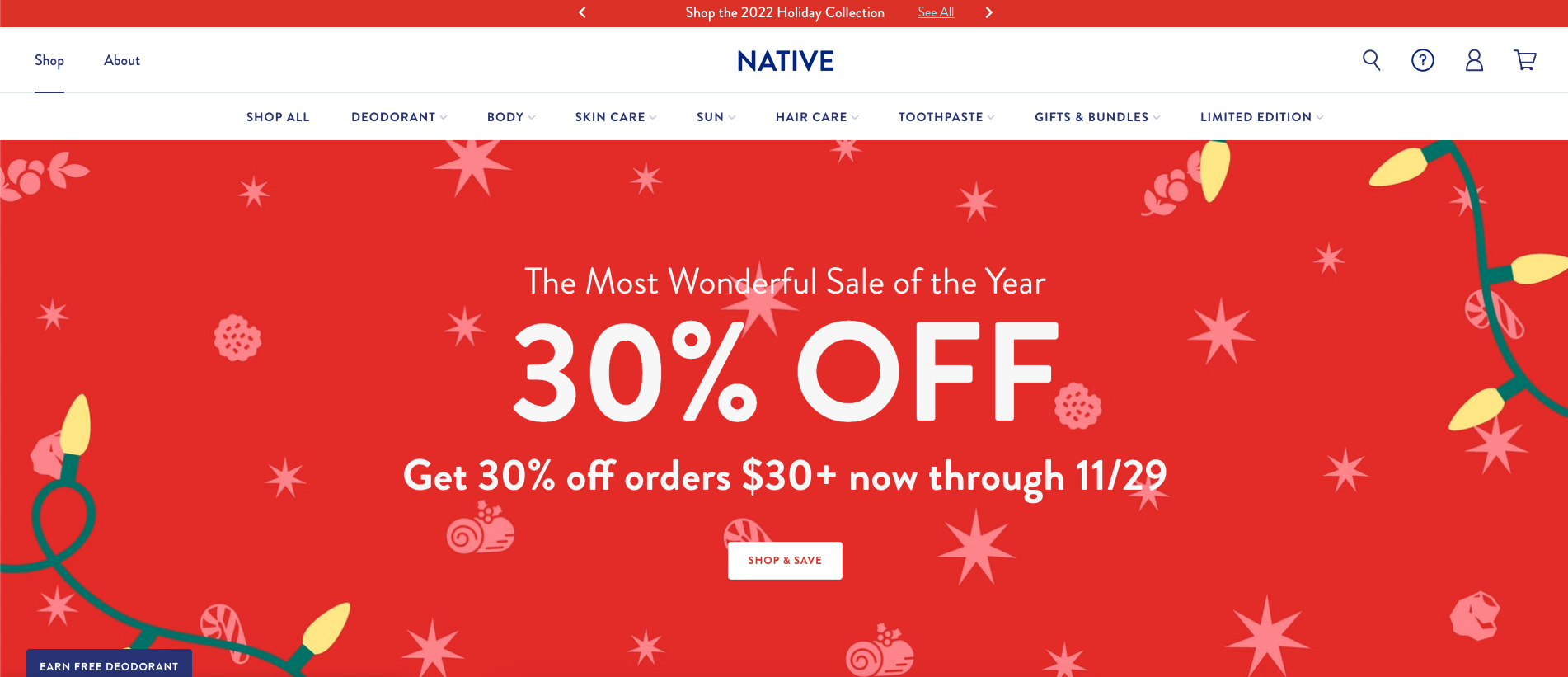 To start, brands need to evaluate and update their website. Like Stamped customer Native, they should consider creating site pop-ups and a dedicated landing page to teach customers about the offer and explain what it involves. Brands should also think about updating their product imagery and descriptions. For example, they might use photos featuring a group of related products to promote gift bundles or include reviews in their product descriptions to boost customer confidence.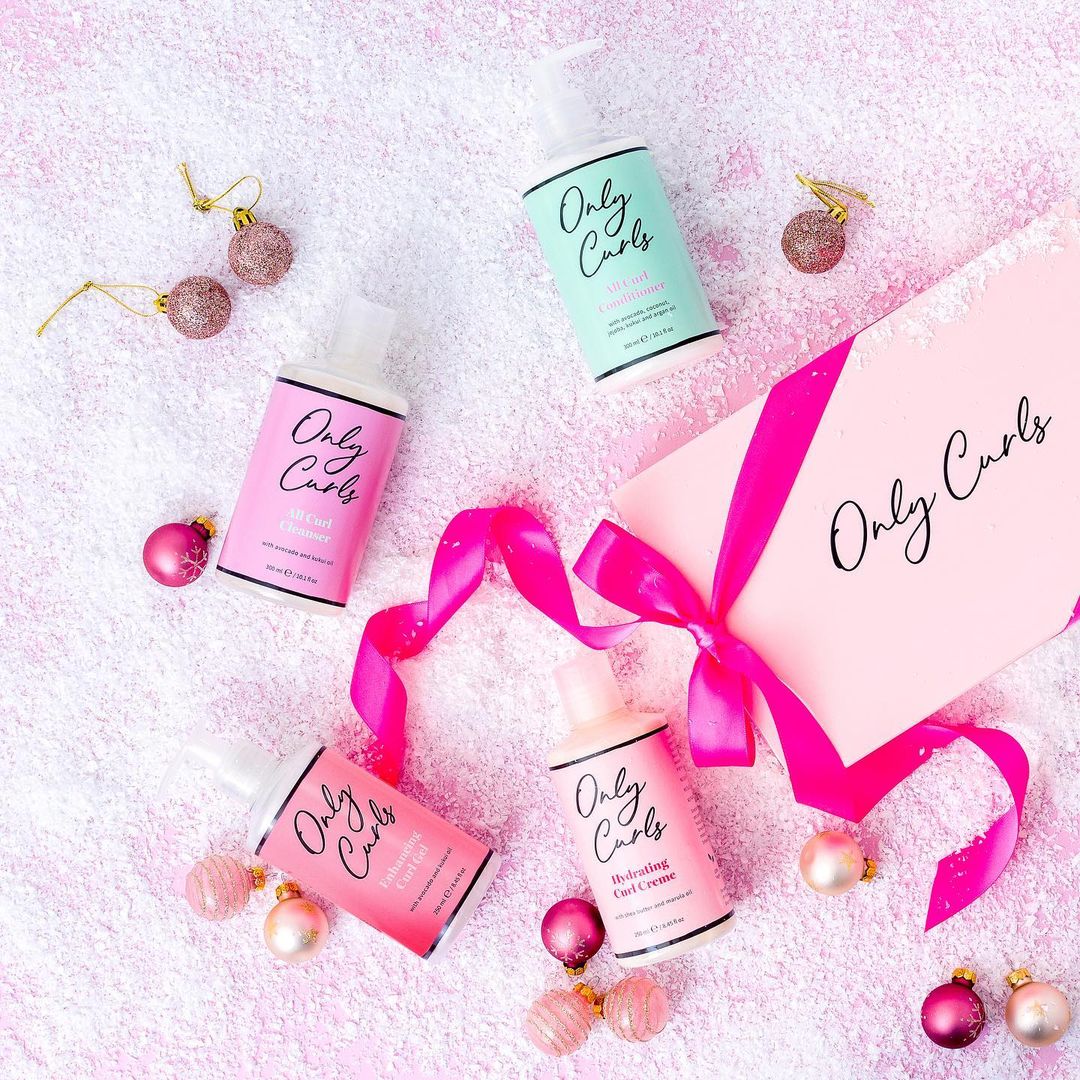 Brands should also develop dedicated paid and social campaigns to promote their BFCM offer. Like Stamped customer Only Curls, they can develop new visuals and copy to distinguish it from their other ad campaigns and social posts. They can partner with influencers and advocates by asking them to share the offer with their followers. Lastly, they can leverage user-generated content to convince customers to make a purchase. This might include customers' photos, videos, and reviews, all of which boost a brand's credibility and helps customers make a purchase decision. 79% of consumers say user-generated content highly impacts their purchasing decisions, while customers who interact with UGC are 100.6% more likely to convert than those who don't.
Communicating directly with customers on a one-to-one basis is key to driving sales and reducing churn. Brands need to create a seamless, personalized email marketing flow to educate and guide customers through their BFCM shopping journey. To start, they should make sure that customers have an easy way to register for sales-related communications. Next, they should send early teaser emails to let customers know a sale is on the way, then send ongoing reminders throughout the sale period to nudge them toward making a purchase. Lastly, they need to review and refine their abandoned cart and post-purchase flows. Remind customers to complete their purchase and don't forget to thank them when they do.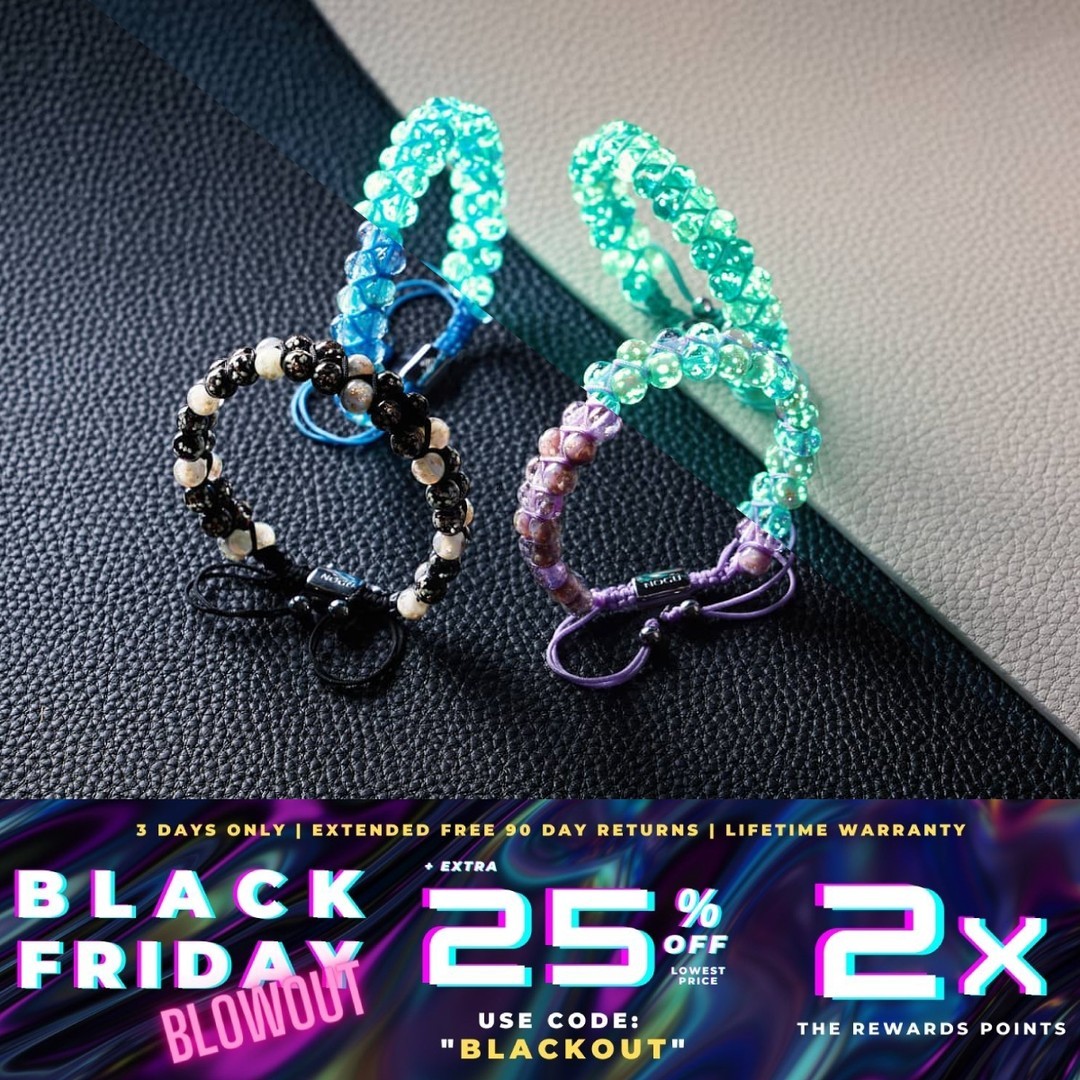 Finally, brands can get creative with their BFCM marketing campaign to generate excitement and stand out from their competitors. For example, they might create an in-person event to connect with customers face-to-face. They could host a virtual event like a livestream to showcase their best-selling products or add a limited-time points multiplier to their loyalty program like Stamped customer NOGU. By going the extra mile, brands can make the holiday shopping experience more memorable for their customers and increase the likelihood of them coming back in the future.
How to prepare for unexpected issues
With BFCM being one of the biggest sales events of the year, brands are likely to experience technical and logistical issues along the way. Brands need to create a contingency plan to navigate potential complications as smoothly as possible.
To start, brands need to test their website and evaluate the overall shopping experience:
Is your site optimized for mobile users?
Is it built to withstand huge surges in traffic?
Is it equipped with accessibility features to help shoppers with different needs?
Is it simple to find product and sales information?
Is the checkout process as quick and frictionless as it can be?
Is it easy to contact customer support and follow return and exchange policies?
Brands also need to anticipate how to deal with low inventory levels, fulfillment issues, and shipping delays. They should evaluate their inventory management, order operations, and delivery requirements to spot any gaps or opportunities for improvement. This might include hiring seasonal staff or looking for an automation solution.
Most importantly, brands need to keep an open line of communication with customers. They should make it easy for customers to return and exchange products to keep costs and churn rates low. They need to warn customers about low inventory and shipping delays and encourage them to shop as soon as possible to ensure their gifts arrive on time. Finally, they should send a post-sale survey to ask customers how they did and learn how to improve for next year.
Demonstrating a genuine interest in customers' opinions and experiences increases the likelihood of them leaving positive reviews, making more purchases, and referring their family and friends. 77% of customers view brands more favorably if they seek out and apply customer feedback, 84% of brands that adjust their strategies based on customer feedback report notable increases in revenue, and improved brand experiences can lower the cost of serving customers by as much as 33%.
BFCM planning checklist
Here's a comprehensive checklist of what brands need to think about when getting ready for BFCM:
Create a clear, memorable, and effective BFCM offer.
Is your offer easy to understand and easy to remember?
Does it have a unique name that's distinctive and on-brand?
Does it serve a purpose and contribute toward your brand's goals?
Have you set benchmarks to measure your BFCM campaign's success?
Are you creating product bundles or gift guides to help up-sell and cross-sell products?
Do you have options for customers who aren't sure what they want to buy?
Are there any special offers for your high-value/VIP customers?
Test, evaluate, and optimize your website.
Is your website updated to educate customers about you and your BFCM offer?
Is it optimized for mobile and tablet users?
Is it designed to be accessible to customers with different needs?
Is it equipped to handle big surges in visitor traffic and order processing?
Is the checkout process as easy and frictionless as it can be?
Evaluate and optimize your other marketing channels.
Are you retargeting past visitors and returning customers?
Are you creating personalized content and messaging for different audiences?
Do you have an email marketing sequence in place for promoting your BFCM offer?
Have you optimized your abandoned cart and post-purchase email flows?
Do you have a content marketing strategy for promoting your BFCM offer?
Do you have a paid advertising strategy for promoting your BFCM offer?
Are there influencers, advocates, or partners that can help promote your BFCM offer?
Offer a seamless, engaging, and stress-free shopping experience.
Is it easy for customers to find information about your BFCM offer across all channels?
Is it easy for them to get in touch with your customer support team?
Is it easy for them to return and exchange products?
Are you responding to customers' replies, comments, and complaints?
Do all of your employees understand your BFCM offer and the role they play in it?
Have you optimized your inventory management and order fulfillment workflows?
Do you need to hire seasonal employees and/or implement some type of automation?
Is there a contingency plan in place for potential technical and logistical issues?
Do you have a plan for how to communicate issues and solutions with your customers?
Reflect on what worked, what didn't, and what needs to be done post-BFCM.
Did customers take advantage of your BFCM offer?
Did they spend significantly more or buy significantly more than usual?
Did they experience slow site speeds, shipping delays, or other widespread issues?
Were they engaging with your sales emails, ads, and social posts?
Were they unsubscribing from your emails or unfollowing your social accounts?
Are you encouraging customers to leave reviews or answer post-sale surveys?
Did you reach your benchmarks and/or accomplish your BFCM goals?
Do you have a strategy in place for engaging and retaining customers after BFCM?
Get ready for this year's BFCM holiday season with Stamped
BFCM can be stressful for brands of all shapes and sizes, but it doesn't have to be. With careful planning and intentional decision-making, brands can build connections with new customers and strengthen relationships with existing ones. This means having a unique BFCM offer, an omnichannel marketing campaign, and a comprehensive contingency plan in place.
With Stamped, brands can build an effective reviews strategy and loyalty program in preparation for BFCM and beyond. Reviews help brands win customer trust and drive new business, while loyalty programs lead to repeat purchases and increases in lifetime value.
To help you get ready for BFCM, we're offering three months free on a fifteen-month term for Stamped Reviews, Loyalty, or Full Suite to help you boost sales and drive retention this upcoming holiday season. Don't miss out - this offer is available until September 15th for Business and Professional plans only.
Trust Builds Brands
Sign up to see how Stamped can help your Ecommerce brand drive growth and awareness.
Sign Up Free