Customer Retention | Jul 7, 2023
Complete Guide to Brand Communities (In Every Stage of the Funnel)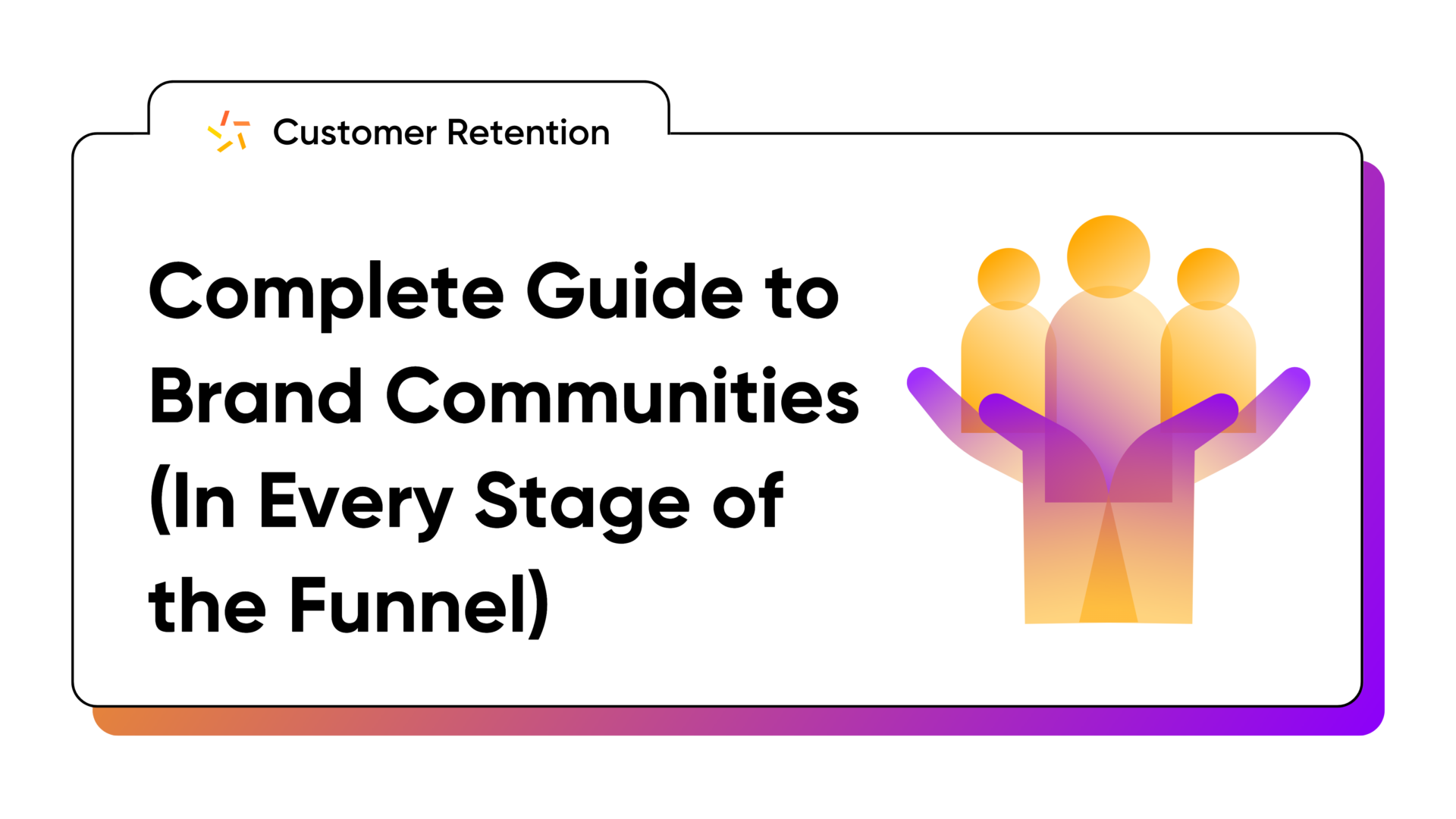 Branding isn't just about an eye-catching logo, a memorable slogan, or good packaging - in order to drive brand recognition and customer retention, brands need to build a community of dedicated customers who are invested in everything they do. 66% of brands say that their community significantly impacts their customer retention, and almost 70% of customers say they choose brands over their competitors based on whether they have some kind of loyalty initiative. In short, brand communities are mutually beneficial for both brands and their customers.
Brands like Apple, Sephora, Nike, and countless others benefit from community-building initiatives like events, loyalty programs, user-generated content, and referrals. This not only boosts customer retention, but sales, engagement, and customer acquisition, too. What are some best practices for building your brand community in every stage of the funnel?
What is a brand community?
A brand community is generally defined as a group of customers who are exceptionally loyal to a brand. They make repeat purchases, engage with the brand's content and create their own, leave reviews and feedback, and recommend the brand to their friends and family. Brand communities might also include a centralized hub, such as a discussion forum or loyalty program, where customers can easily communicate with the brand and each other.
Customers who make frequent purchases aren't necessarily part of the brand's community, as they may only be doing it out of convenience or habit. The key difference between repeat customers and loyal customers is the emotional connection. Dedicated customers feel emotionally invested in a brand and genuinely care about what they do, which is why they regularly interact with the brand and refer their friends. Currently, around 70% of brands have an active community while 26% plan to prioritize building their community in the near future.
Benefits of brand communities
Improves brand credibility, reputation, and recognition
Brand communities give brands the opportunity to communicate their mission and values, establish their brand language, and differentiate themselves from their competitors. This helps them develop a unique personality that increases brand awareness and recall, making it easier for customers to determine whether they want to engage with them, such as following them on social media or making a purchase.
For example, a clean beauty brand that talks about how they practice sustainability through charitable donations and production processes may gain a following of people who are also passionate about the environment. These customers might then spread the word among their friends and family, gradually improving the brand's reputation and reach over time.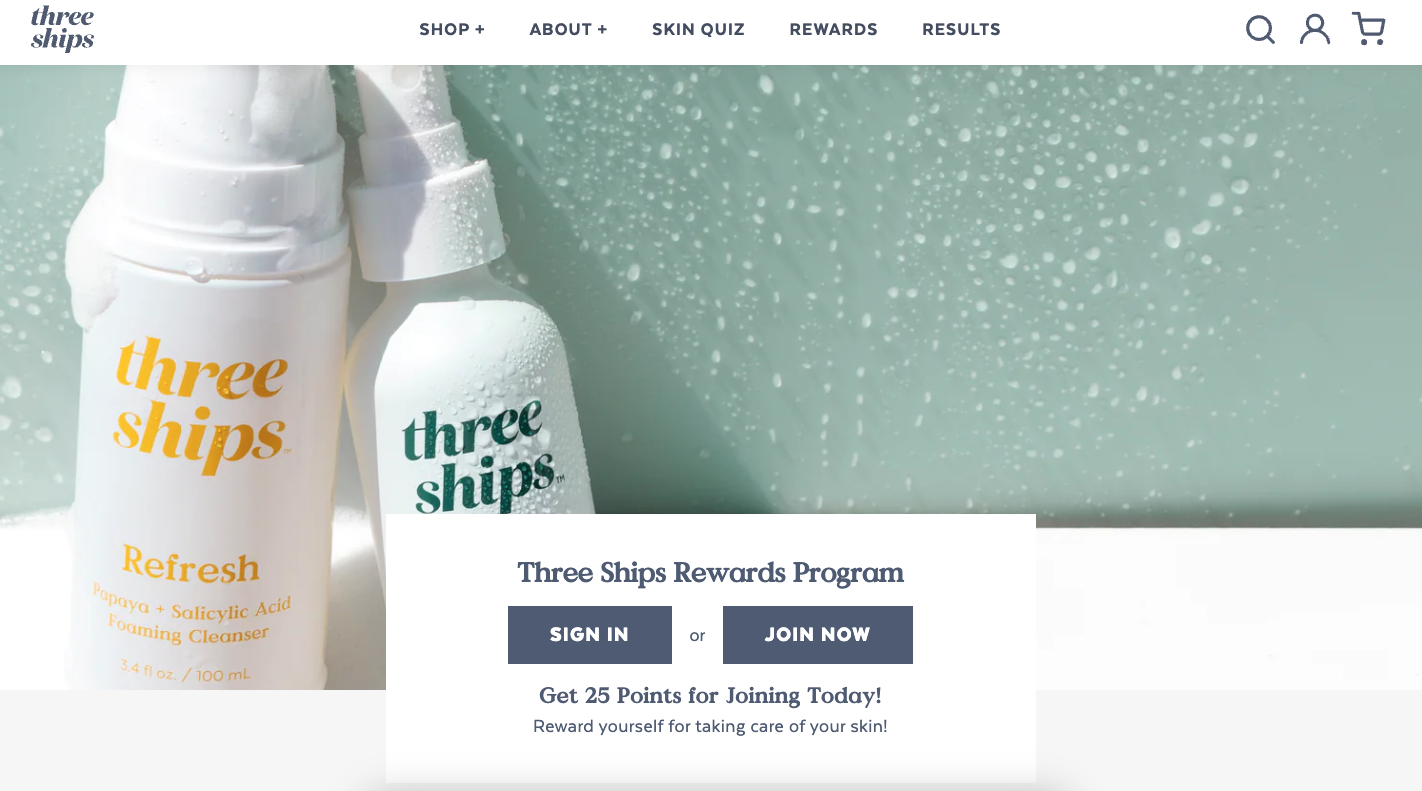 Brand communities also lead to a mutually beneficial relationship between brands and their customers, further boosting their reputation. Brands aren't just asking customers to make purchases or refer friends - they're also sharing exclusive content, creating engaging experiences, and asking for feedback. This helps potential customers see brands in a more positive light and turn new customers into brand advocates. Brands like Stamped customer Three Ships Beauty use loyalty programs to build their brand community and reward their customers for their dedication, helping them stand out from other brands on the market.
Drives sales, engagement, and retention
Brand communities create a strong sense of belonging, and in turn, a strong emotional connection, which leads to increased sales, engagement, and long-term customer relationships. According to a study of over 100,000 customers, people who are emotionally invested in brands spend two times more with their preferred brands over other brands, have over 300% higher lifetime value, and are more likely to recommend and remain loyal to the brand.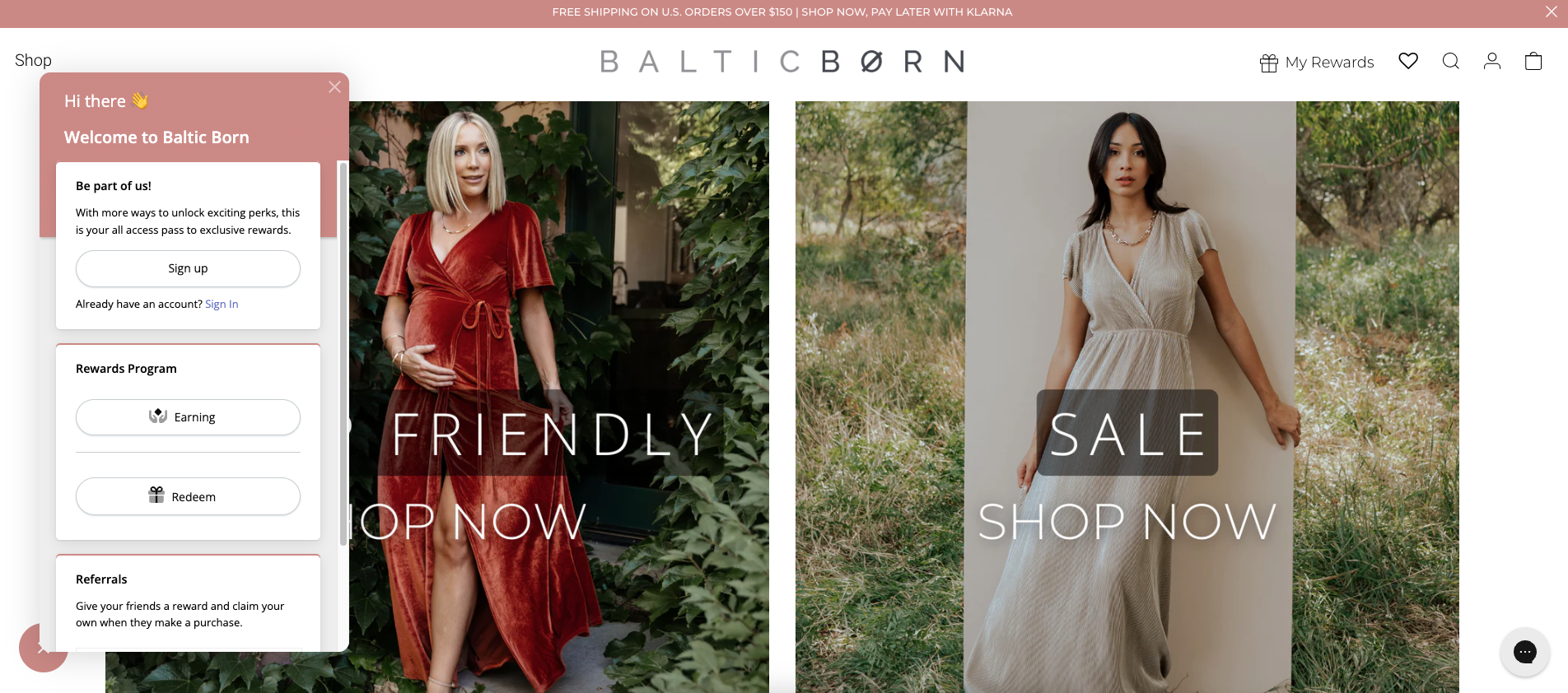 Community-building initiatives also usually provide something of value, giving customers a reason to engage more and make more purchases. Without the right incentives, customers might switch to a competitor for a cheaper price, specific feature, or simply because they want to try something new. Stamped customers like Baltic Børn mitigate this by rewarding customers with discounts in exchange for purchases, reviews, and social media engagement. As a result, Baltic Børn has seen a notable lift in retention and lifetime value, with "a large number of customers taking advantage of their rewards points to come back and shop with their newly-earned discounts."
💡 Discover how Baltic Børn grew over 15,000% with Stamped by reading the case study.
Generates content and conversations
Brand communities encourage customers to interact with brands and other customers in ways that aren't just about making purchases. Brands might ask customers to answer surveys, leave reviews, and share photos and videos of them using their products. Communities provide an outlet for customers to create content, start conversations, and make connections.
These efforts lead to deeper relationships, increased conversion rates, and a stronger brand reputation: 70% of brands believe that UGC helps them connect better with customers, 79% of people say UGC impacts their purchasing decisions, and 87% of brands use UGC to create more authentic content and experiences.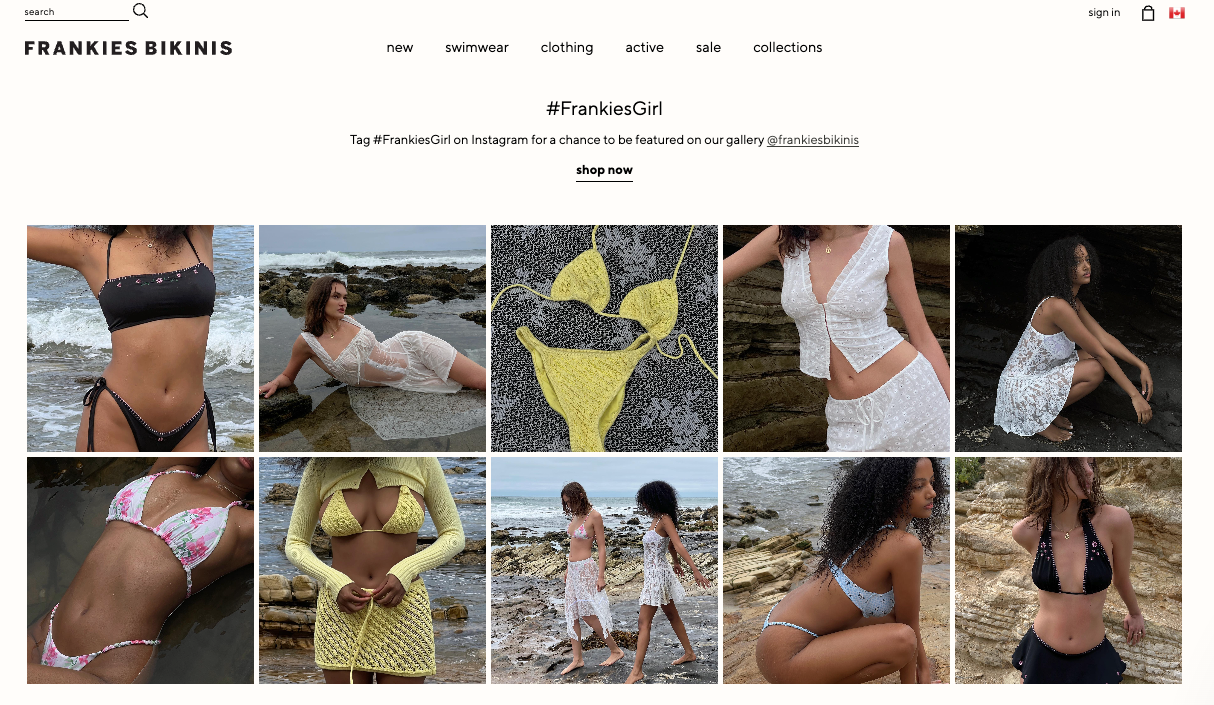 Brands can then leverage user-generated content in their marketing strategies, which feeds back into their community to create a cycle of ongoing conversations and content creation. For example, brands might include testimonials in their ad campaigns to establish trust and social proof. Brands like Stamped customer Frankies Bikinis can create a hashtag and ask customers to post photos of themselves using their products. They can then feature their photos on landing pages, in marketing content, and through features like Stamped's shoppable Instagram galleries to encourage more content generation and drive new business.
Informs customer-driven decisions and strategies
Brand communities help brands collect information about their customers' needs, interests, and behaviors to create better products, content, and experiences. Customers are more willing to provide opinions and feedback if they get something in return, such as a reward or recognition from the brand.
86% of Fortune 500 companies say that their brand community gives them insights into consumer needs, while 64% of companies say that brand communities improve their decision-making processes by running focus groups, reading comments and reviews, and asking customers to help test new products. Brands need customer data to eliminate guesswork and develop smarter, more effective strategies.
💡 Learn more about how customer insights drive sales and conversions, including best practices for collecting and leveraging data.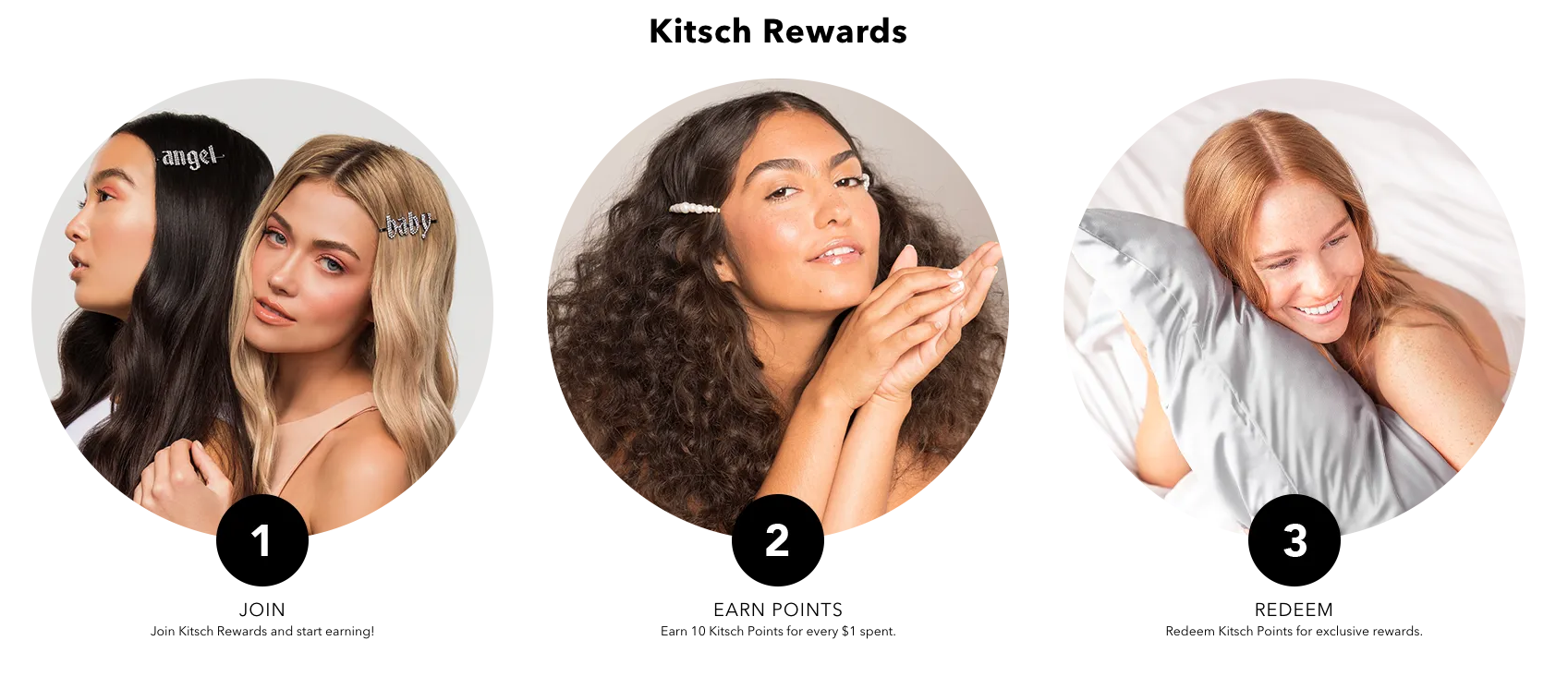 With brand communities, brands can more easily find customers who are willing to share their thoughts through reviews, blog comments, survey responses, and so on. Brands can also monitor their brand community to track specific metrics like forum activity, event participation, and program engagement. They may even measure their community against the rest of their customer base to learn what works and what doesn't, such as whether their program rewards are motivating enough to drive bigger and more frequent purchases. For example, Stamped Loyalty customer Kitsch saw a 30% higher average order value on loyalty-driven purchases versus overall purchases. Kitsch also plans to continually optimize its loyalty program by focusing on customer data.
"At Kitsch, innovation is important to us not only from a product perspective but also from a digital experience perspective. With that in mind, we want to evolve our loyalty program as we gain more learnings from our customer base."
Samantha Patten, Director of Retention Marketing at Kitsch
💡 Learn more about how Stamped helped boost Kitsch's basket size and AOV by reading our latest case study.
Measures customer sentiment and satisfaction
Brand communities give brands a better sense of how customers see them, how they talk about them, and how likely they are to recommend them to their friends. For example, are customers leaving positive comments and reviews? Are they using the brand hashtag to find content and post their own? Are they sending referrals and sharing brand content with their network? Community-building initiatives provide a dedicated space for customers to express their feelings about the brand and for brands to listen and respond in return.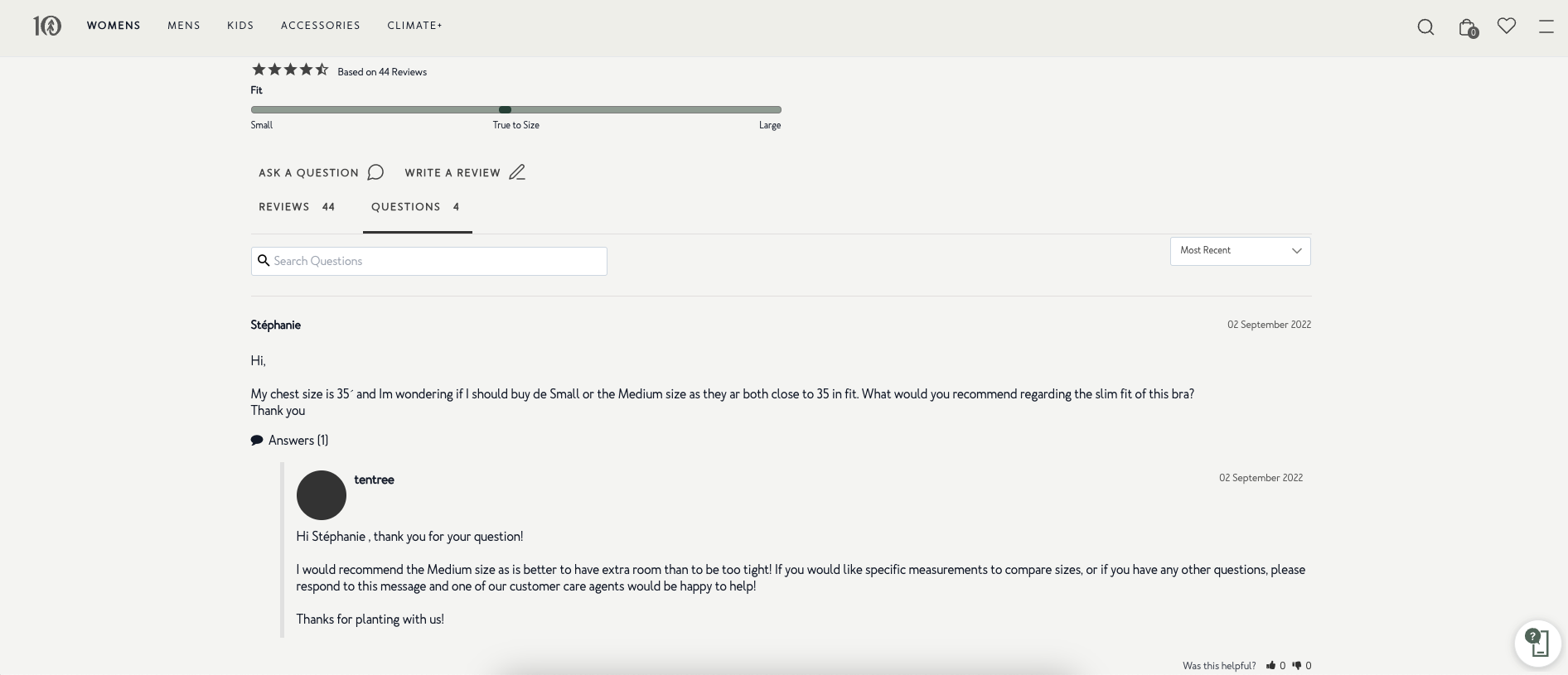 Communities also make it easier for brands to ask for specific feedback and improve customer satisfaction through widespread initiatives. This might mean including custom questions in their review request emails or sending NPS surveys to loyalty program members to determine the likelihood of them recommending the brand to their friends. Brands like Stamped customer Tentree can also reply to comments, reviews, and questions to better serve their community and improve customer happiness.
Best practices for building brand communities
Define your brand voice and purpose
The foundation of any effective brand community is a clear understanding of what purpose it serves and how it will benefit both the brand and its customers. Do they want their community to be fun and interactive, or more collaborative and informative? Are they trying to entertain, educate, or reward customers, or some combination of all three? Is the community's main purpose to engage existing customers or acquire new ones?

When creating a brand community, brands also need to develop their own voice by defining their vocabulary and imagery. For example, they might use a specific style for brand graphics and product photography. They might have a special name for their customers or their loyalty program. Brands like Stamped customer Raycon use thematic names for their program's VIP tiers to easily distinguish between each group and make customers feel special. These efforts give brands a competitive edge and increase brand recognition and recall.
Set clear goals and meaningful KPIs
Brands need goals in mind when developing their community-building strategy. For example, if they want to create more one-to-one communication with their customers, they might start a discussion forum. If they want to expand their reach and educate customers, they can run events and webinars. Lastly, if they want to drive more sales and retention, they should build a loyalty program.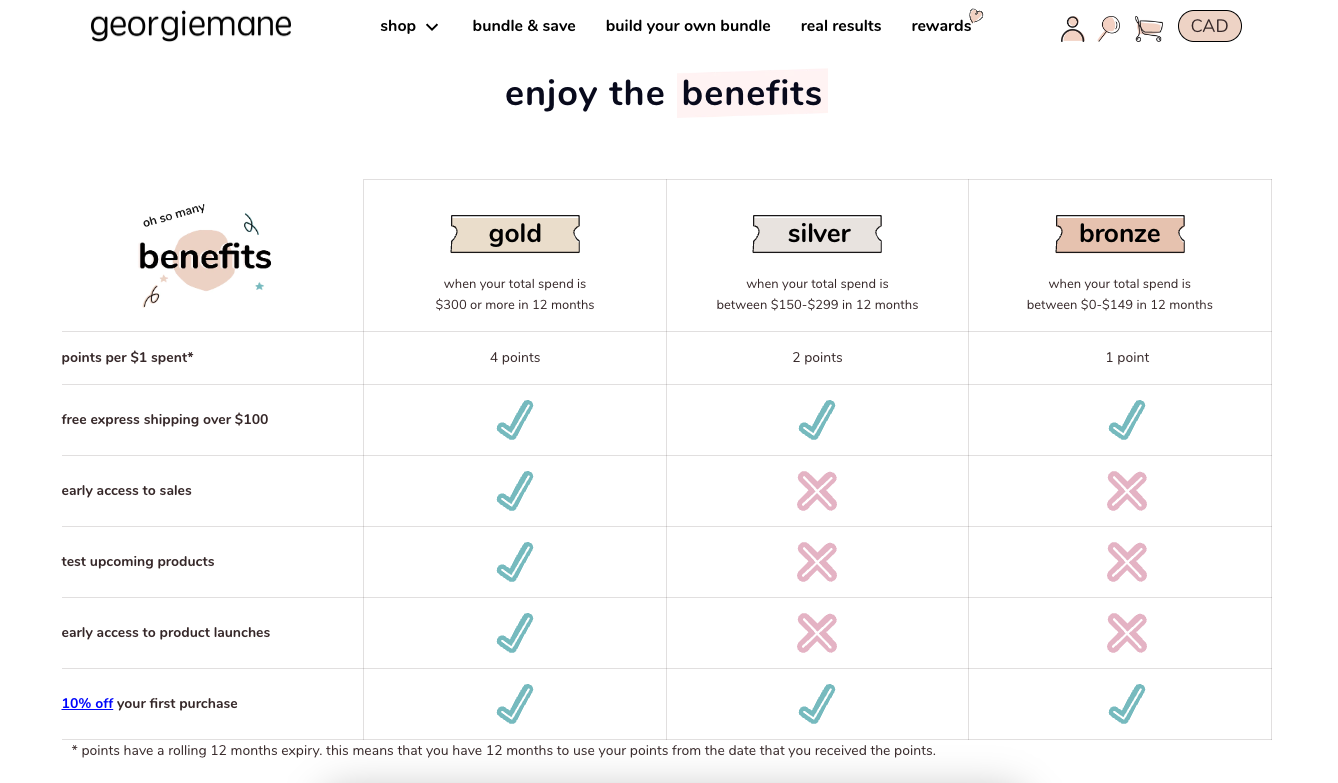 They also need to identify their most important KPIs, such as breakage rates, engagement rates, retention rates, and so on. This can affect what their brand community offers and focuses on, such as what type of events they run or rewards they offer. For example, Stamped customer Georgiemane distinguishes its loyalty program tiers by how much customers spend, encouraging them to make bigger and more frequent purchases to get access to exclusive benefits. This helps boost Georgiemane's average order value and lifetime value. It also rewards customers with 300 points for every successful referral, increasing its acquisition rates while keeping customer acquisition costs relatively low. With Stamped, Georgiemane saw 2,300 new accounts created and 85 newly referred customers within the first two months of its loyalty program.
💡 Learn more about Georgiemane's success with leveraging Stamped Loyalty and Reviews.
Ask for reviews and customer feedback
Brand communities are the perfect place and opportunity to ask for feedback, especially since they're comprised of emotionally invested customers who want the brand to succeed. Brands need to regularly ask customers for their thoughts on their branding, products, support, acquisition and retention programs, and so on. This can be done by conducting polls on social media, sending out surveys through email blasts, and requesting NPS scores in exchange for loyalty program points. It helps customers feel like they're contributing to their favorite brands and feel seen, appreciated, and rewarded for their loyalty.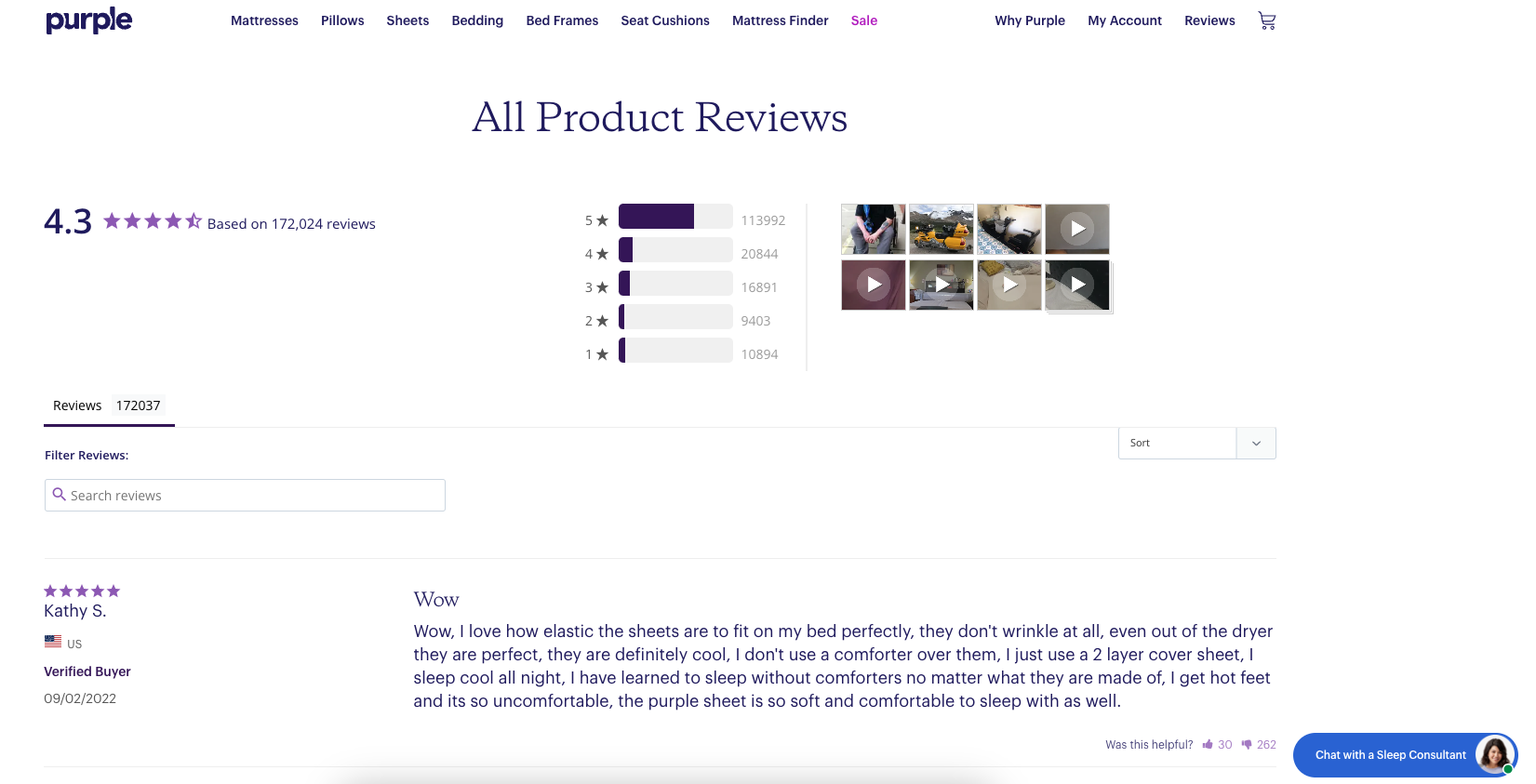 Brands also need to incentivize customers for leaving product and site reviews, such as by offering coupons and loyalty program points. Reviews not only give them the feedback they need to optimize their business and marketing strategies, but they can also be leveraged to drive sales and acquisition. Almost 100% of shoppers read reviews before making a purchase decision and 47% are willing to spend more with brands that have positive reviews. Brands like Stamped customer Purple include reviews on their homepage and product pages to showcase community feedback and encourage potential customers to make their first purchase.
Create a loyalty and rewards program
Brand communities are built on reciprocal relationships, and the best way to reward customers for their dedication is with a loyalty program. 83% of customers say that joining a loyalty program motivates them to make bigger and more frequent purchases, while 75% of consumers say they're more likely to be loyal to brands that understand them personally. Brands should use loyalty programs to drive repeat purchases and engagement while offering personalized rewards and experiences in return.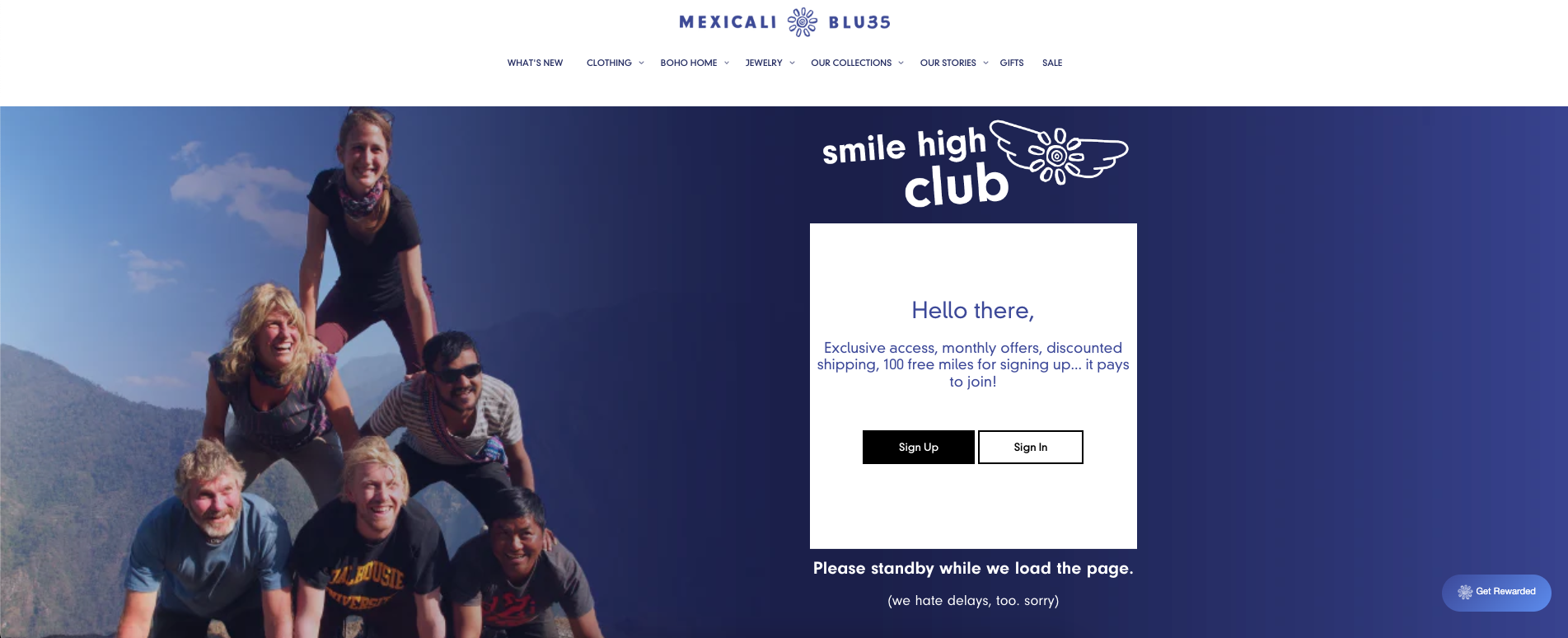 When developing their loyalty program, brands should customize the program's branding, create a good balance of activities and rewards that appeal to their community, and include VIP tiers to motivate customers to keep engaging and developing deeper emotional connections with them. For example, Stamped customer Mexicali Blues calls its loyalty program the Smile High Club, where customers make purchases, write reviews, and engage on social media in exchange for free shipping, discounts, and special monthly offers. Customers are sorted into branded VIP tiers - Wanderer, Daytripper, and Globetrotter - based on how much they spend per year. Loyalty programs with tiers are reported to result in a 1.8x higher ROI and a 2.1x higher average spend compared to loyalty programs without.
💡Read our latest article to learn more about the benefits and best practices for including VIP tiers in your loyalty program.
Encourage referrals and user-generated content
Brands should leverage their existing brand community to drive new business and bring more customers into the fold. In addition to asking for reviews that help new customers develop confidence in the brand and make purchase decisions, brands also need to create a referral program and a user-generated content strategy. 86% of businesses with referral programs see significant revenue growth within a two-year period, while marketing campaigns with UGC result in 29% higher conversion rates than marketing campaigns without.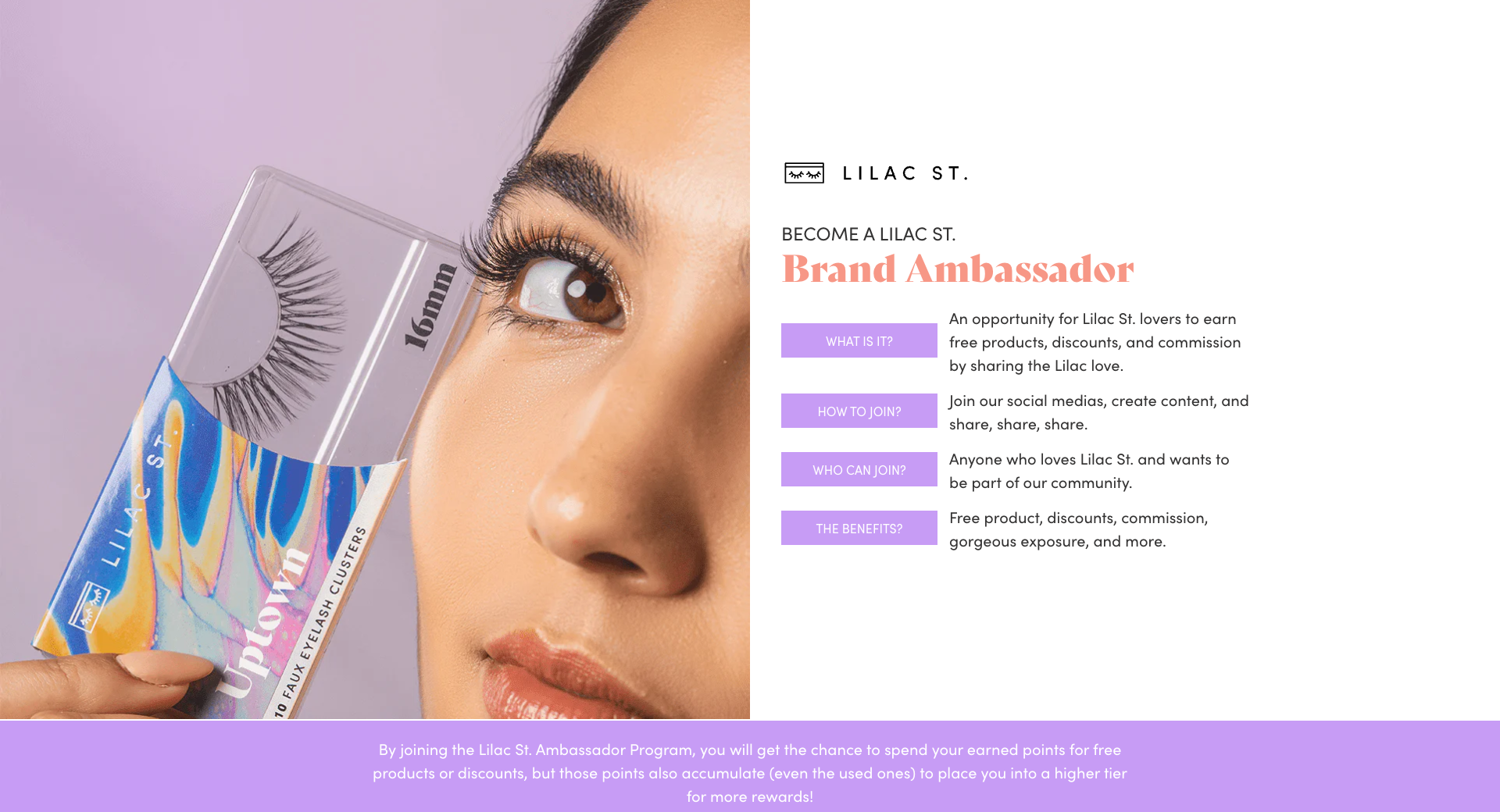 The easiest way for brands to get customers to create content and refer their friends is by rewarding them via their loyalty program. Brands can ask customers to include photos and videos in their reviews in exchange for points, create a brand hashtag for customers to use when posting to social media, and reward customers for successfully referring their friends. Stamped customer Lilac St. primarily uses its loyalty program to drive sales, referrals, and content creation by offering free products, discounts, and commissions. As a result, Lilac St. has a 37% higher average order value for referred customers compared to non-referred customers.
💡 Learn more about how Stamped helped Lilac St. create and optimize a winning loyalty and referrals program.
Be accessible, engaging, and responsive
Brand communities should make customers feel like they're part of a like-minded group of people, where they form an emotional connection with both the brand and other customers. Communities need to be inclusive, not exclusive, and give customers a reason to keep coming back. It should be easy for customers to join and participate, and brands should regularly offer new content and experiences that make the community meaningful for their customers.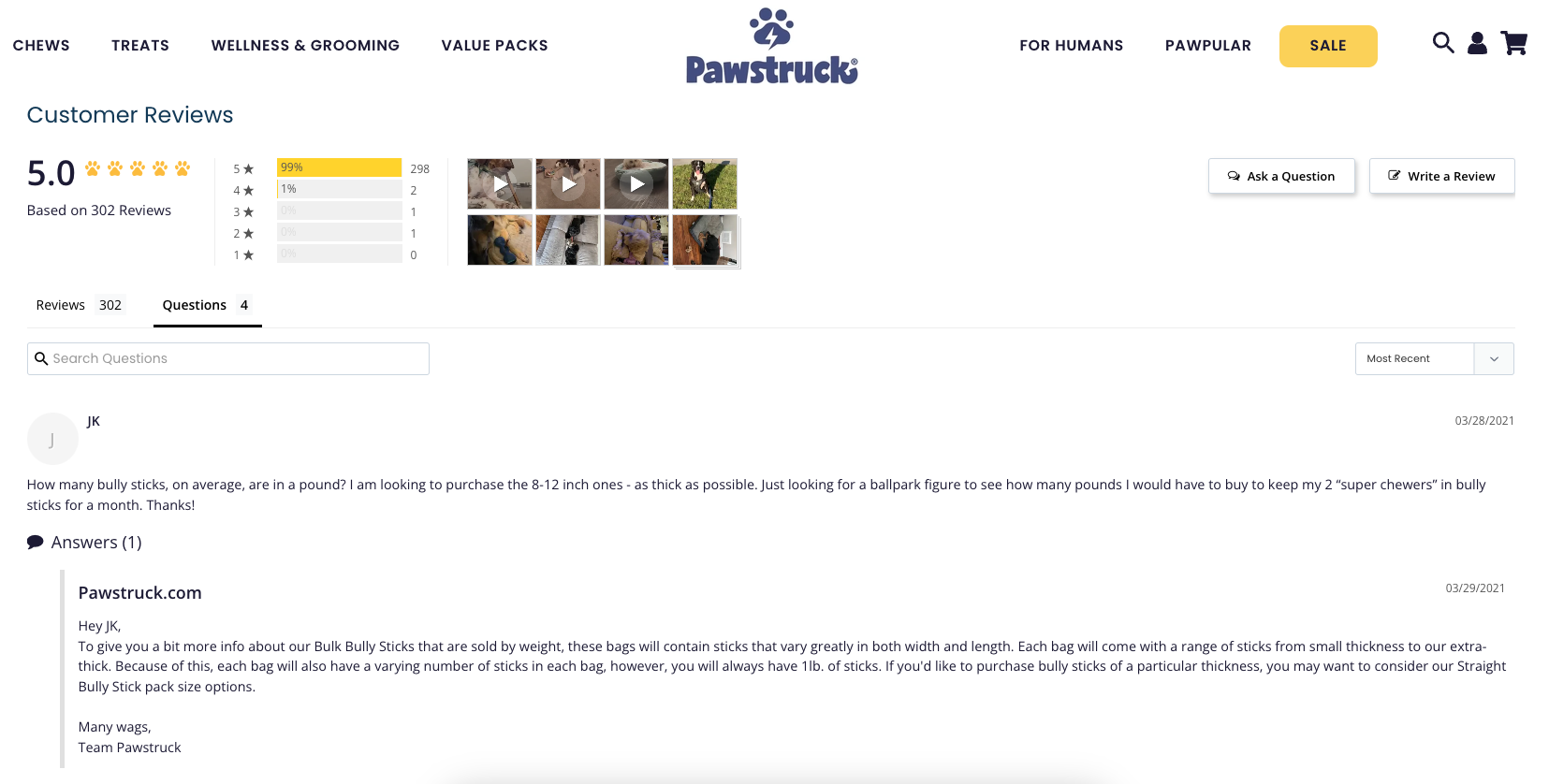 Brands also need to be accessible and responsive so that customers feel like they can have a direct conversation with them. This might mean product demos and tutorial videos, virtual and in-person events, and a dedicated space where customers can ask questions and interact with each other. With Stamped Reviews, brands like Pawstruck can add a Q&A section to their product pages where customers ask questions and either other customers or the brand itself can respond. This helps build trust and boost conversion rates: 89% of customers read replies to questions and reviews, brands that respond to at least 25% of reviews earn an average of 35% more revenue, and customers spend 49% more with brands that respond to them.
Tips for building brand communities in every stage of the funnel
Acquisition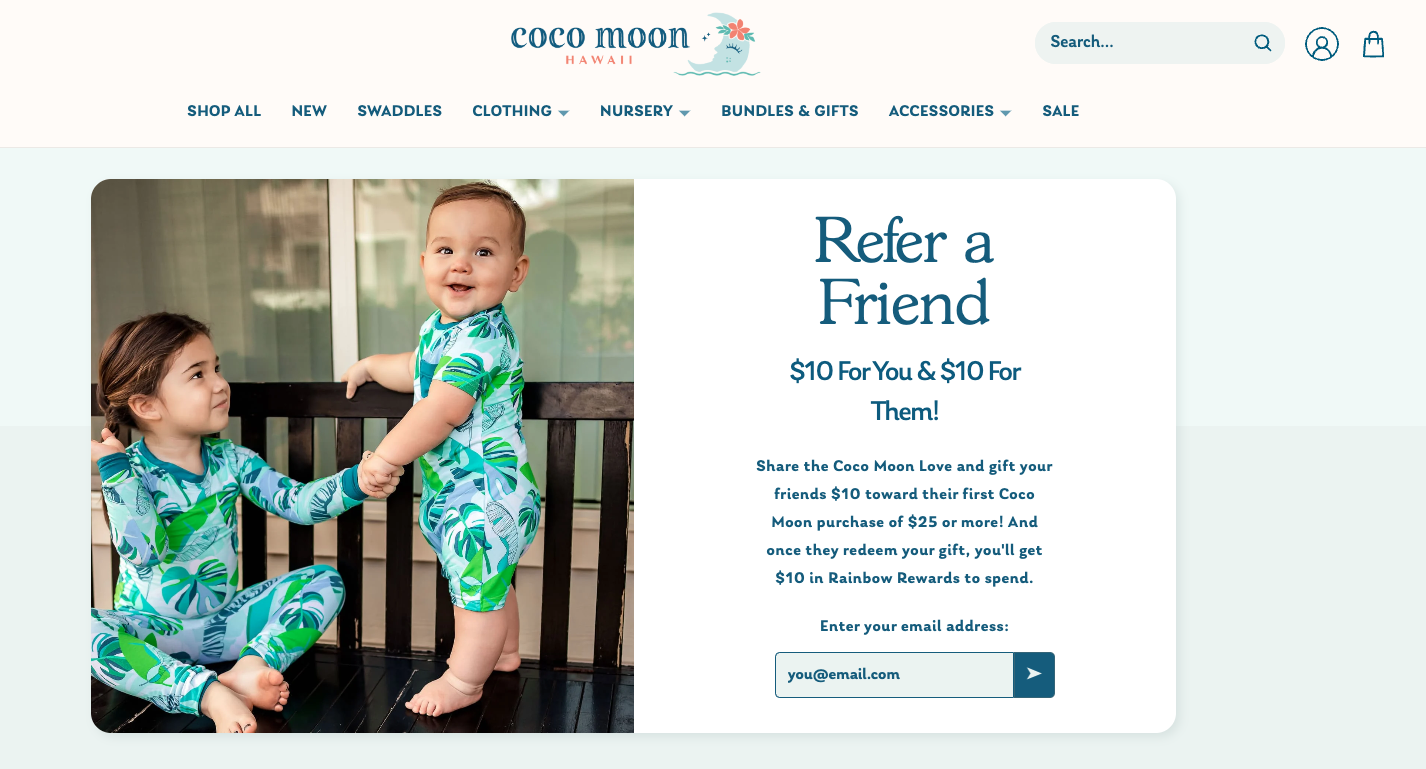 In the acquisition stage, brands should focus on leveraging their existing customers to drive new business and give potential customers a reason to join their community. Referrals are the perfect way to establish a connection and build trust, as customers are far more likely to trust recommendations from people they know than the advertising efforts of a brand they don't know. For example, Stamped customer Coco Moon Hawaii rewards customers and their newly referred friends with a $10 coupon, incentivizing both of them to make a purchase.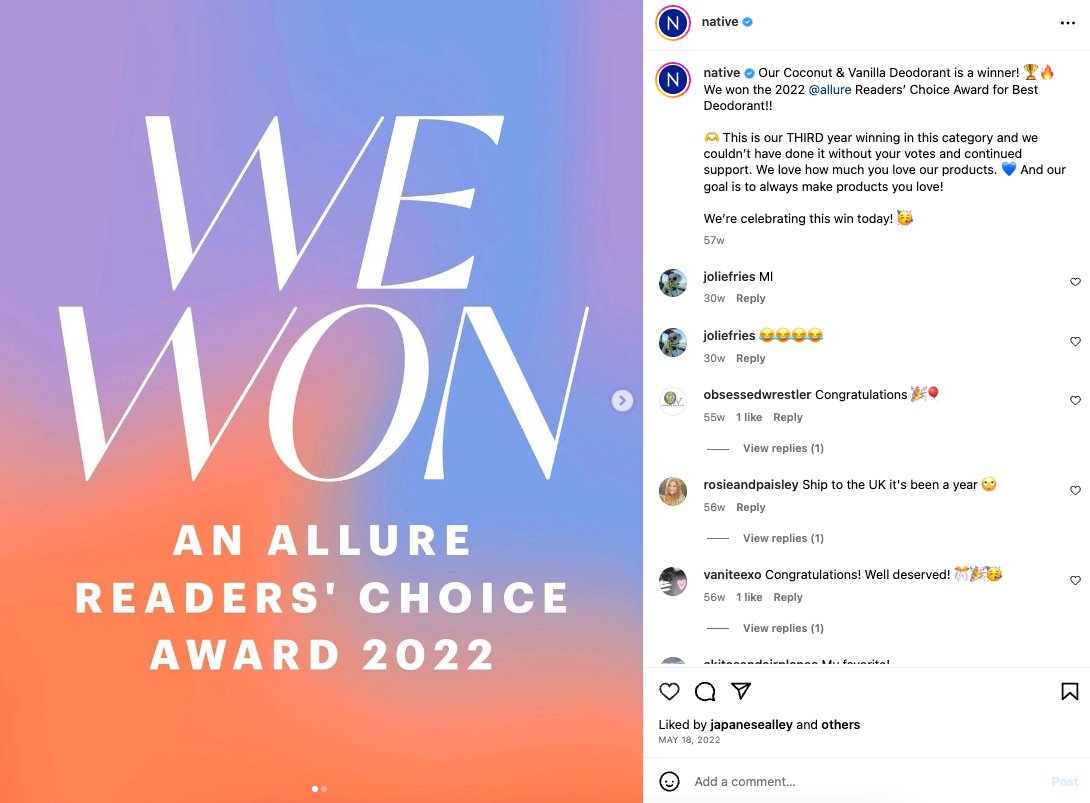 Brands can also leverage expert opinions, brand advocates, and community efforts to establish credibility and help potential customers feel like they can become part of something special. For example, they might work with experts in their industry or partner with influencers to bring their respective communities together. Brands like Stamped customer Native can also encourage customers to spread the word and build their community by posting about them on social media, voting for them in online polls, and so on.
Conversion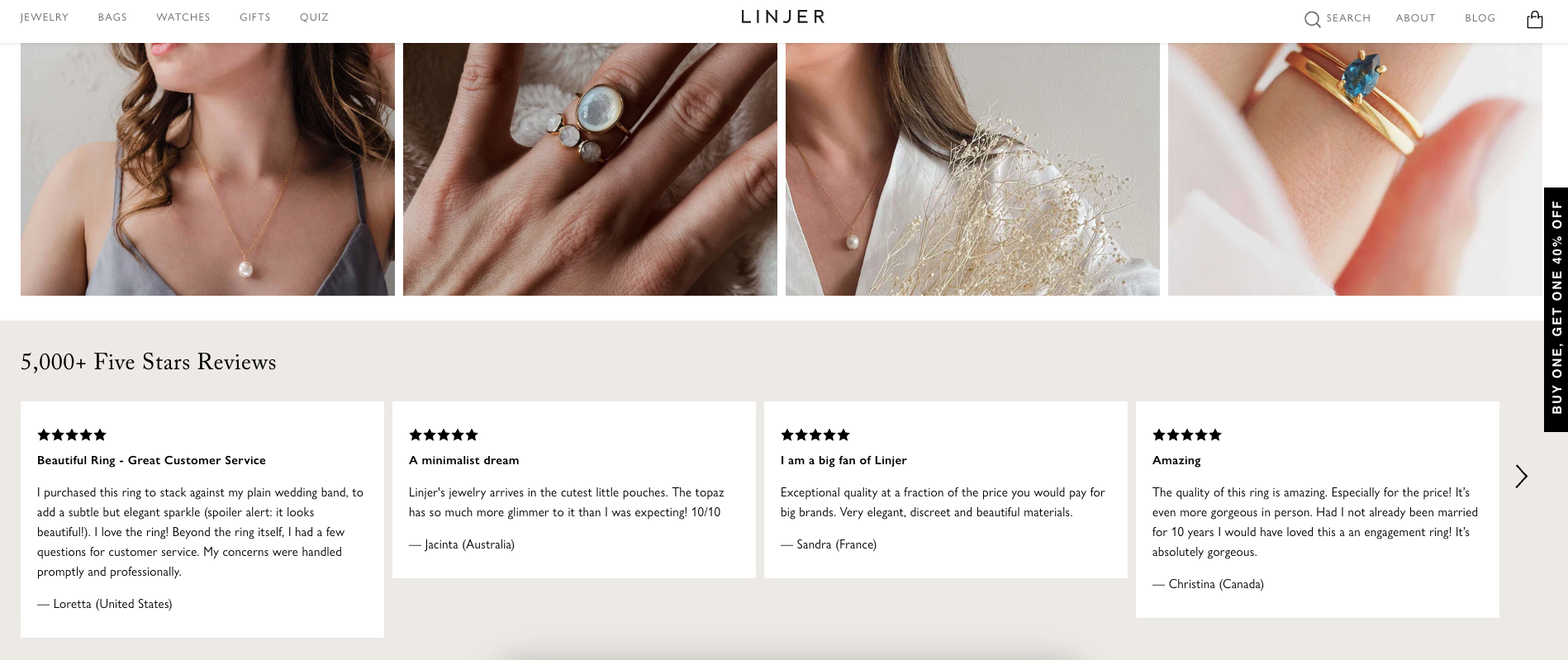 In the conversion stage, brands need to establish clear benefits and competitive advantages to make customers feel more confident about making their first purchase. They can continue to leverage their existing brand community by highlighting and responding to reviews. Brands should focus on showcasing reviews that mention specific qualities about them and their products so that customers get more context and gain more trust. For example, Stamped customer Linjer features reviews on its homepage that talk about its amazing quality, reasonable pricing, and prompt customer service.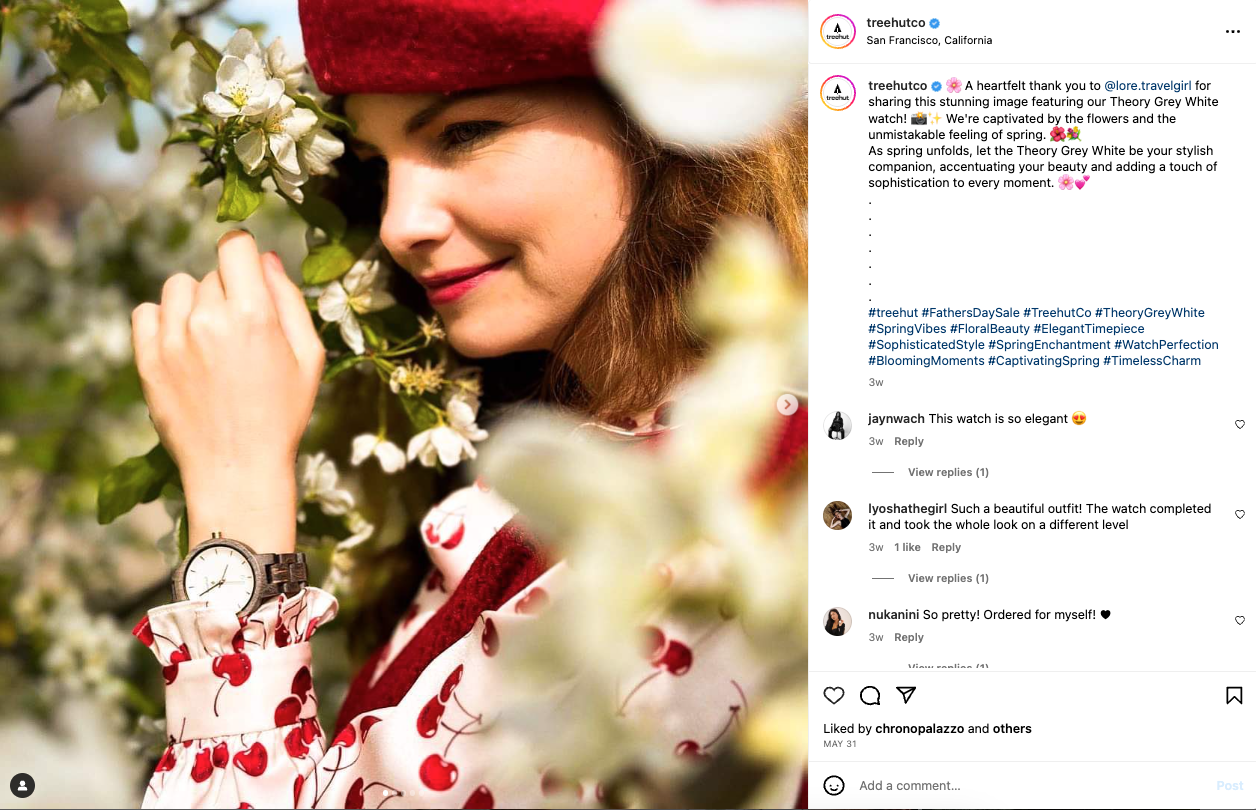 Another way to leverage and build brand community at the same time is by sharing user-generated content. Brands that use customers' photos and videos in their content marketing strategy can push potential customers toward making their first purchase and inspire existing customers to post content of their own. For example, brands like Stamped customer Treehut regularly post user content on social media to highlight specific products and showcase their community.
Retention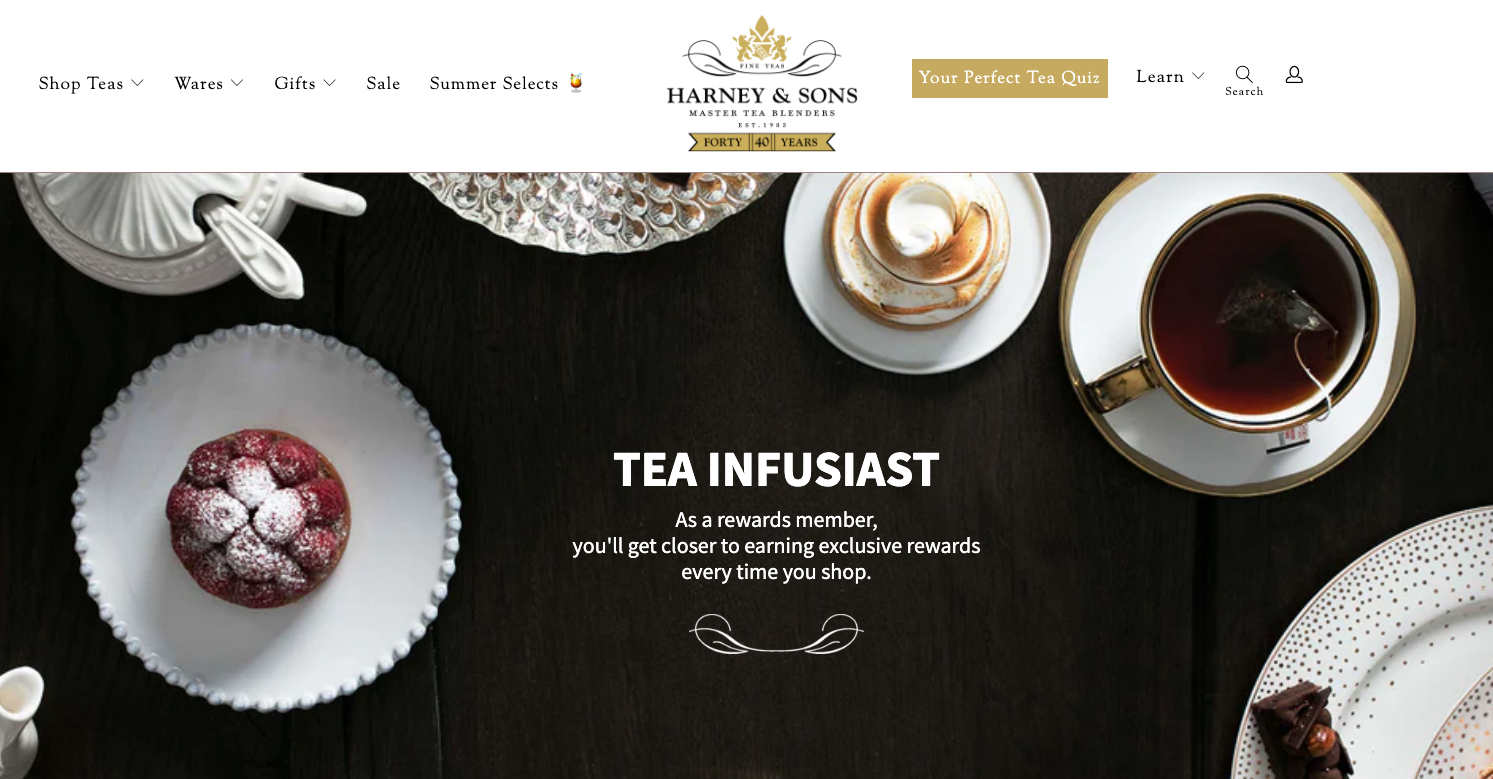 In the retention stage, brands should give customers a reason to stay and continuously engage with them and their community. They need to offer clear touchpoints, engaging content, and meaningful experiences that aren't just about making purchases, but about developing a lasting relationship with the brand. Loyalty programs give customers a reason to participate in their community and reduce the chances of them switching to their competitors, as they don't want to risk losing their points. Brands like Stamped customer Harney & Sons reward customers for making purchases and leaving reviews by offering discounts, free products, and fun experiences in return.
"We've seen an increase in loyal customers since implementing our rewards program with Stamped. Customers who participate in our loyalty program have heightened our customer lifetime value."
Harney & Sons
💡 Learn more about how Stamped helped Harney & Sons create a powerful loyalty program and build its brand community.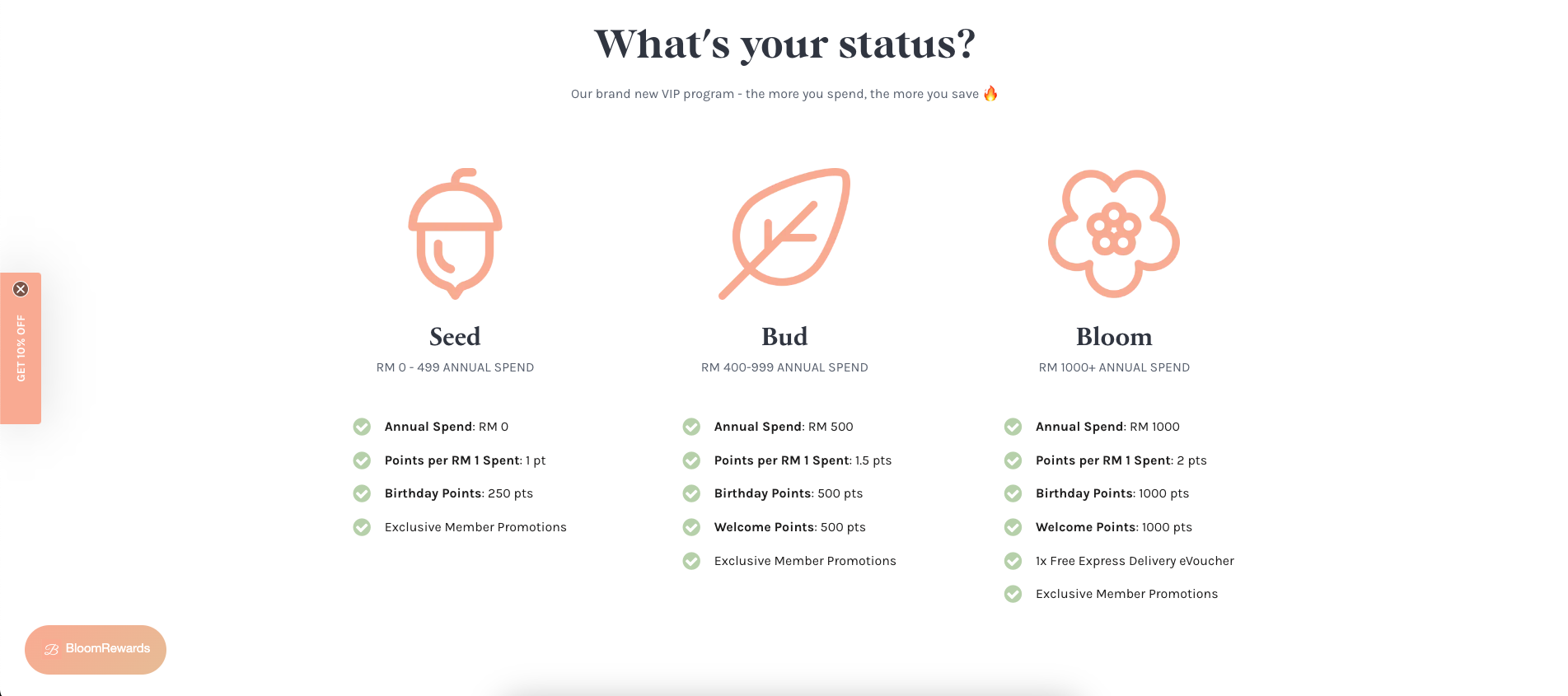 As mentioned previously, brands also need to include VIP tiers in their loyalty program to create an ongoing sense of community, where customers feel more emotionally invested in a brand as they move up to higher program tiers. Exclusive benefits and content like targeted email blasts also help customers feel connected to other customers in the same tier, while tier-specific events can bring them together in online or physical spaces, giving them opportunities to interact and form emotional bonds. Brands like Stamped customer BloomThis use VIP tiers to engage with customers on a deeper level and reward them for their higher levels of loyalty.
Build your brand community by creating a loyalty and referrals program with Stamped
One of the best ways to boost customer retention is by creating a brand community, where customers develop an emotional connection with their favorite brands and feel more motivated to make repeat purchases and spread the word among their friends. With clear goals and values in mind, brands can build a thriving community by creating a tiered loyalty program, leveraging user-generated content, and boosting customer referrals.
With Stamped, brands can create and optimize loyalty programs that fit their exact look and feel, with VIP tiers, referrals, personalized experiences, and more. Book a demo with one of our sales reps to learn how.
Trust Builds Brands
Sign up to see how Stamped can help your Ecommerce brand drive growth and awareness.
Sign Up Free