Customer Retention | May 19, 2023
Complete Guide to Customer Engagement (In Every Stage of the Funnel)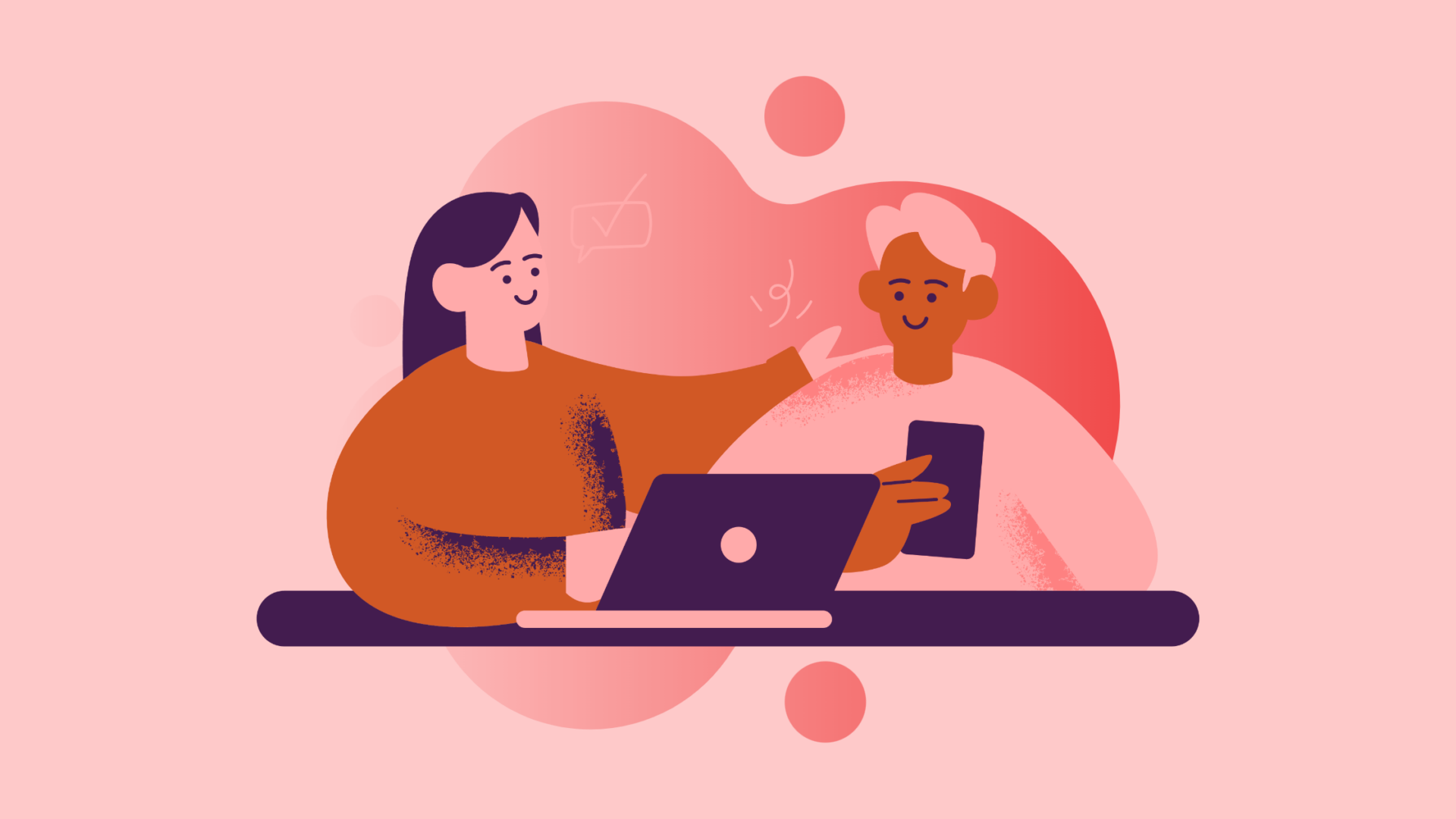 Billboards and magazines, radio and television commercials, and of course, digital and social ads - with everything vying for customers' attention everywhere they look, it can be difficult for brands to stand out, and even harder to convince customers to engage with them.
The average American consumer sees anywhere from 4,000 to 10,000 ads per day, resulting in people tuning most of it out and only engaging with what they're already interested in. Additionally, 82% of marketers think they know what kinds of engagement customers want, but almost half of them would disagree.
Building strong, engaging customer relationships is the key to increased sales, revenue, and loyalty. In fact, "better engagement can increase cross-sell revenue by 22%, up-sell revenue by 38%, and order size by 5 to 85%". What do brands need to create an effective customer engagement strategy?
Benefits of customer engagement
Builds relationships and brand awareness
Customer engagement is the process of interacting with customers throughout their journey to develop a strong relationship with them. The first interaction is almost always the most important one, as it gives customers a sense of who the brand is, what value it offers, and whether they can trust the product and message it's trying to sell. If brands don't leave a good first impression, customers are unlikely to interact with them again.
When brands have a clear engagement strategy, they know exactly what that first impression looks like, whether customers start by landing on their website, seeing their products on a shelf, reading reviews during an online search, and so on. They understand how to get people's attention to generate awareness and how to create a positive first impression to build trust.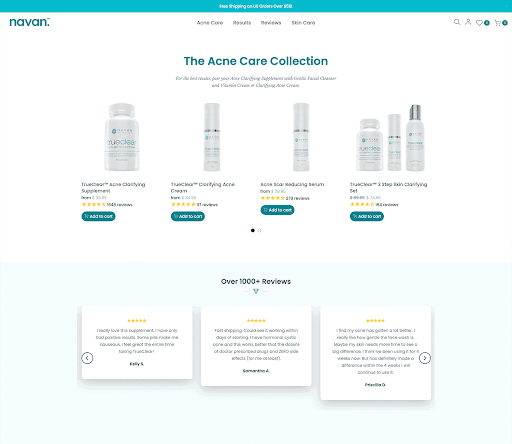 For example, a skincare brand like Stamped customer Navan might run an ad campaign with before and after photos while an apparel brand might showcase positive reviews on its website. These engagement tactics increase a brand's credibility and boost customers' confidence when making a purchase decision.
Lowers costs and boosts profitability
While customer acquisition is an important part of building a brand, it tends to be very expensive. Brands often spend a lot of money on targeting customers, only for them to never make more than one purchase. In fact, customer acquisition costs (CAC) have increased by 60% in the last five years, and brands lose an average of $29 for every new customer acquired.
Customer engagement focuses on maintaining relationships with customers, which lowers acquisition costs and churn rates and increases order value and lifetime value. Rather than trying to convince potential customers to make their first purchase, brands encourage existing customers to make repeat purchases instead. 65% of purchases come from repeat customers, who spend an average of 33% more than new customers.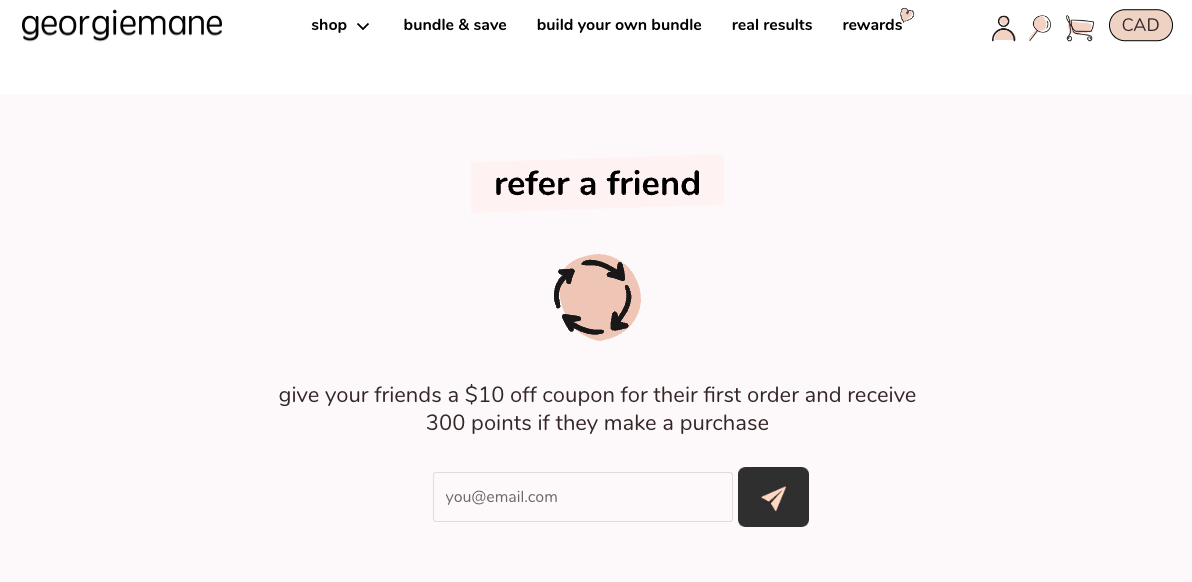 Engaged customers are also more likely to spread the word about a brand and bring in new business, further lowering acquisition costs and driving more sales. Brands with referral programs gain higher profitability: referred customers result in at least 16% more in profits and have a 59% higher lifetime value.
Improves retention and customer loyalty
Customer engagement helps customers both see value in a brand and feel valued by the brand. When they feel valued, they want to maintain the relationship by making more purchases, engaging with the brand's content, and referring their friends. They may even feel emotionally invested in a brand and its success, leading to long-term customer loyalty.
Engaged customers can also become brand advocates, whether they're influencers with an online following or just enthusiasts who like talking about their favorite products. Brands that engage with their biggest fans are more likely to inspire loyalty in others. If people see their friend or favorite influencer getting rewarded for making repeat purchases and sharing referral codes, they'll want to do it, too.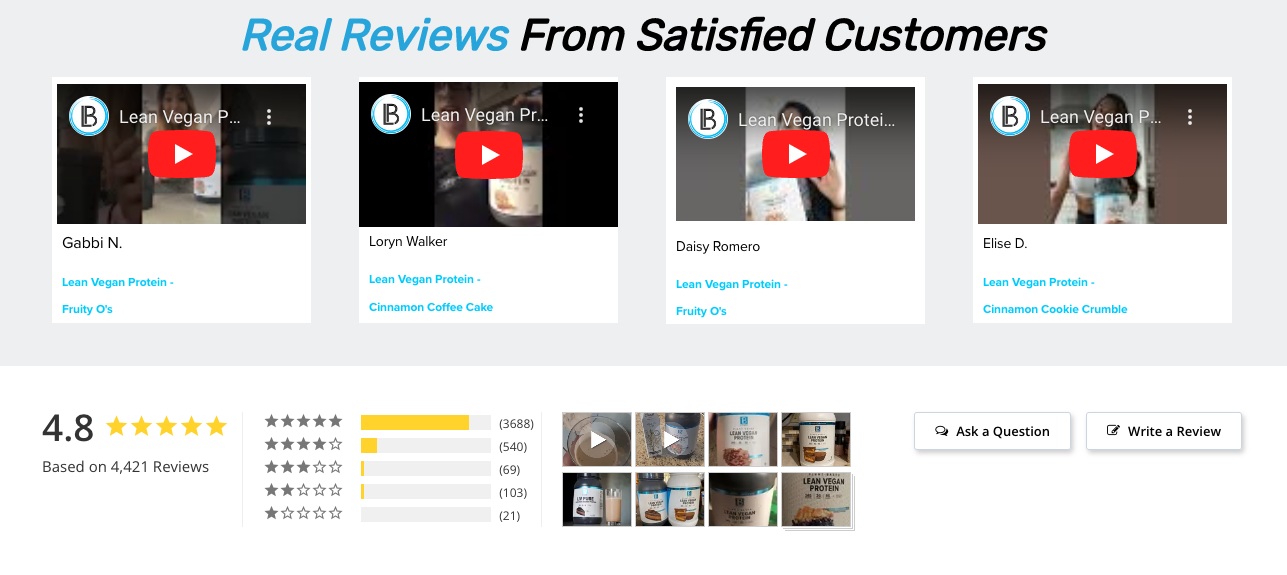 Lastly, engaged customers are more likely to create and share their own content, whether they're writing a review, sharing a photo, or even publishing more long-form content like a recommendation article. User-generated content helps drive sales, increase retention, and foster loyalty. 74% of customers rely on UGC to inform their purchase decisions, and customers who purchase something after seeing a friend or influencer talk about it have a 37% higher retention rate.
Creates better decisions and experiences
Brands need loyal, engaged customers to get a clear sense of what's working and what needs to be improved. This can range from their branding to their customer service to the products themselves. If customers don't care enough to share their opinions or don't feel like their voices matter, brands won't have the information they need to grow.
Collecting and leveraging feedback from engaged customers through reviews, polls, and surveys leads to decreased costs and increased profitability. High-quality brand experiences can lower the cost of serving customers by up to 33%, and 84% of brands that focus on improving experiences based on customer feedback report notable increases in revenue.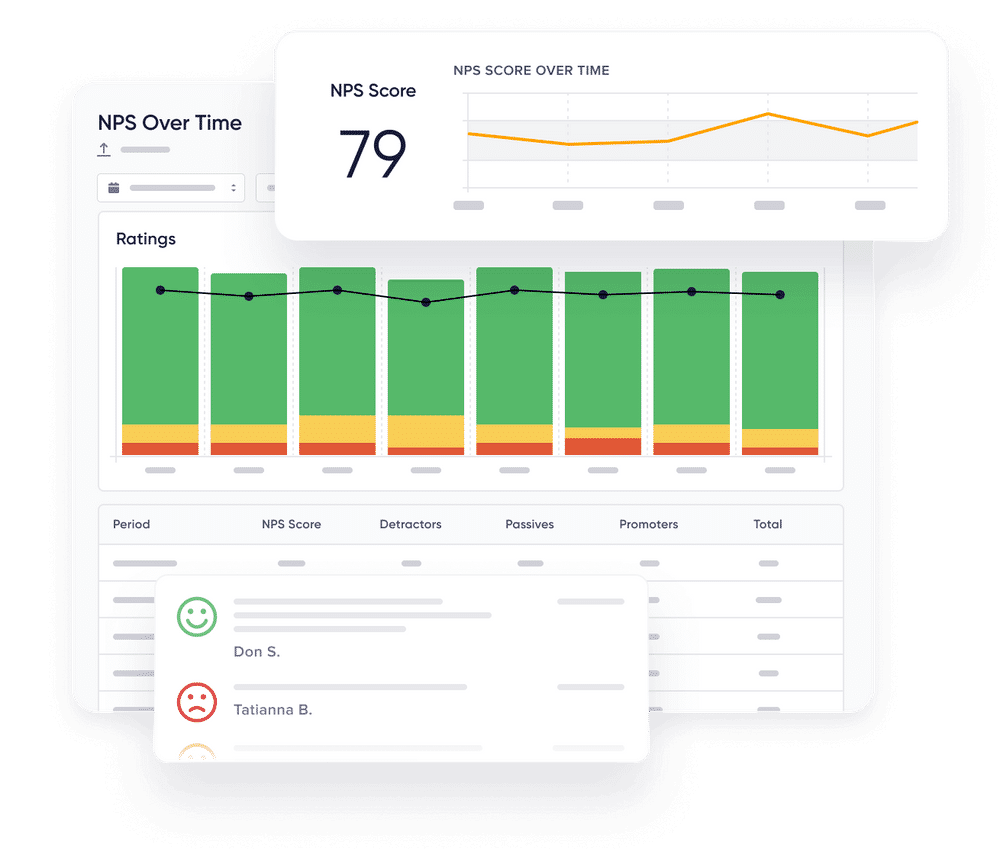 Brands that engage customers by asking for feedback also leave a positive impression on potential customers, driving more new business. 77% of consumers view brands more favorably if they request and apply customer feedback. As a bonus, customer engagement strategies also create better experiences within the business itself: brands with engagement initiatives see employee engagement increase by an average of 20%.
Best practices for customer engagement
Define your brand voice
One of the best ways to engage with customers is to create a distinct brand voice. This provides clear and consistent direction in your brand's content and messaging. Some brands want to sound professional and knowledgeable, while others want to be fun and approachable. Some use emojis, slang, and memes to connect with customers, and some prefer not to. This can also be seen in what types of images brands use, whether they use photos, graphics, user-generated content, or some combination of all of the above. Brands with a strong voice are more memorable and easily identifiable than those that use generic messaging, making it easier to get customers' attention.
Brand voices also help convey a brand's goals and values and whether they align with customers' needs and motivations. Lastly, they create a sense of authenticity, building trust and genuine connections with customers. When brands present themselves in a unified manner across all their marketing channels, they can increase revenue by as much as 33%.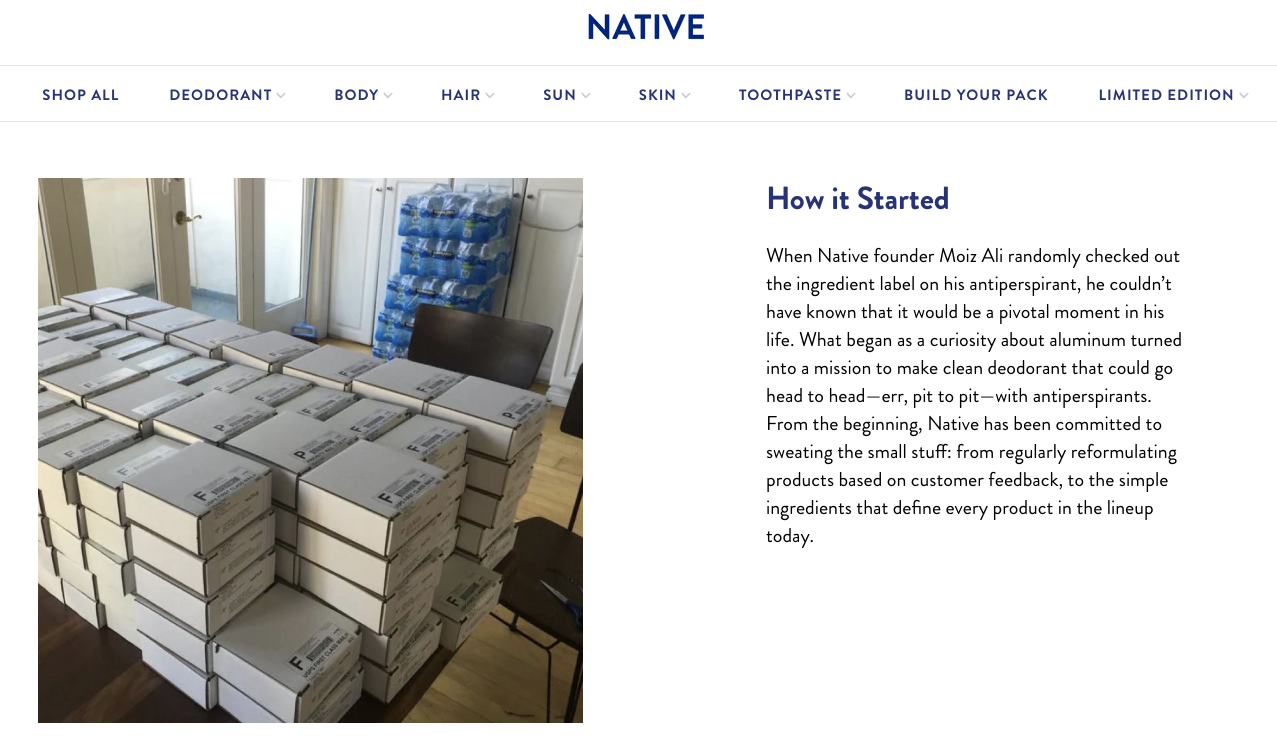 Native, a personal care brand that uses Stamped Reviews to drive conversions and gain insights, regularly uses puns and twists on popular idioms to create a sense of playfulness. Examples include "Native has been committed to sweating the small stuff", "you deserve personal care products without any dirty secrets", and "we want to help you practice safe sweats".
Optimize mobile touchpoints
When engaging with customers, brands need to meet them where they are, whether they're on their computer, their phone, or scrolling through their social media feed. Mobile marketing in particular has grown exponentially over the last few years - on a global scale, 59% of customers primarily use their phones, 39% use their desktop computers, and 2% use their tablets. Unsurprisingly, 80% of social media usage is done on mobile devices.
Brands need to make sure that every customer touchpoint is easy to find, easy to understand, and works just as well on people's phones as it does on their computers. This includes optimizing their website and email responsiveness, checking their social content for readability on smaller screens, and building an SMS marketing strategy to directly connect with mobile users. Text messages are one of the best ways to drive engagement, as it boasts a 98% open rate and 20% clickthrough rate.
💡 Learn more about the benefits of SMS marketing and how to leverage it in your reviews strategy.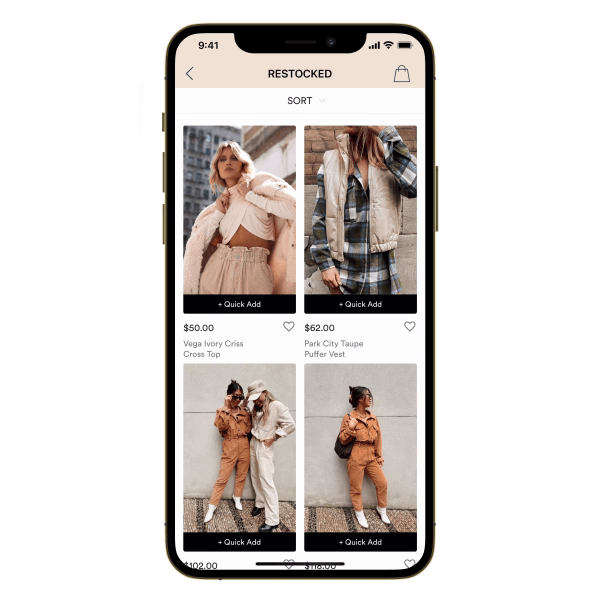 If brands want to take their mobile strategy to the next level, they should strongly consider creating their own app. People spend an average of 4.8 hours per day on mobile apps and download 435,000 apps per minute. 85% of customers prefer apps over mobile websites due to their accessibility, speed, and user experience. For example, Stamped customers like Only Curls use their app to engage customers by sharing product tutorials, posting blog articles, and leveraging site reviews with the help of our Tapcart integration.
Personalize customer experiences
Customers want brands to engage with them in personalized ways that cater to their needs, interests, and where they are in the funnel. Generic messaging and touchpoints often stop customers from engaging with a brand: 71% of customers expect personalized brand interactions and 76% experience frustration when they don't get it. Furthermore, 76% of customers are more likely to make a purchase from brands that create personalized experiences, 78% are more likely to make repeat purchases, and 78% are more likely to recommend the brand to their friends. As a result, brands with strong personalization tactics drive 40% more revenue than those that don't.
Brands can personalize customer interactions in several ways. As mentioned previously, they can optimize across all devices and all marketing channels so customers get the best possible experience no matter where they are. Next, they can tailor their content and messaging according to customers' interests. For example, they can send personalized recommendation emails based on how many loyalty program points they've earned and what they can use them for, based on past purchases. Lastly, brands can send specific triggers to move customers along the funnel. This can include onboarding flows, abandoned cart and post-purchase emails, and milestone celebrations.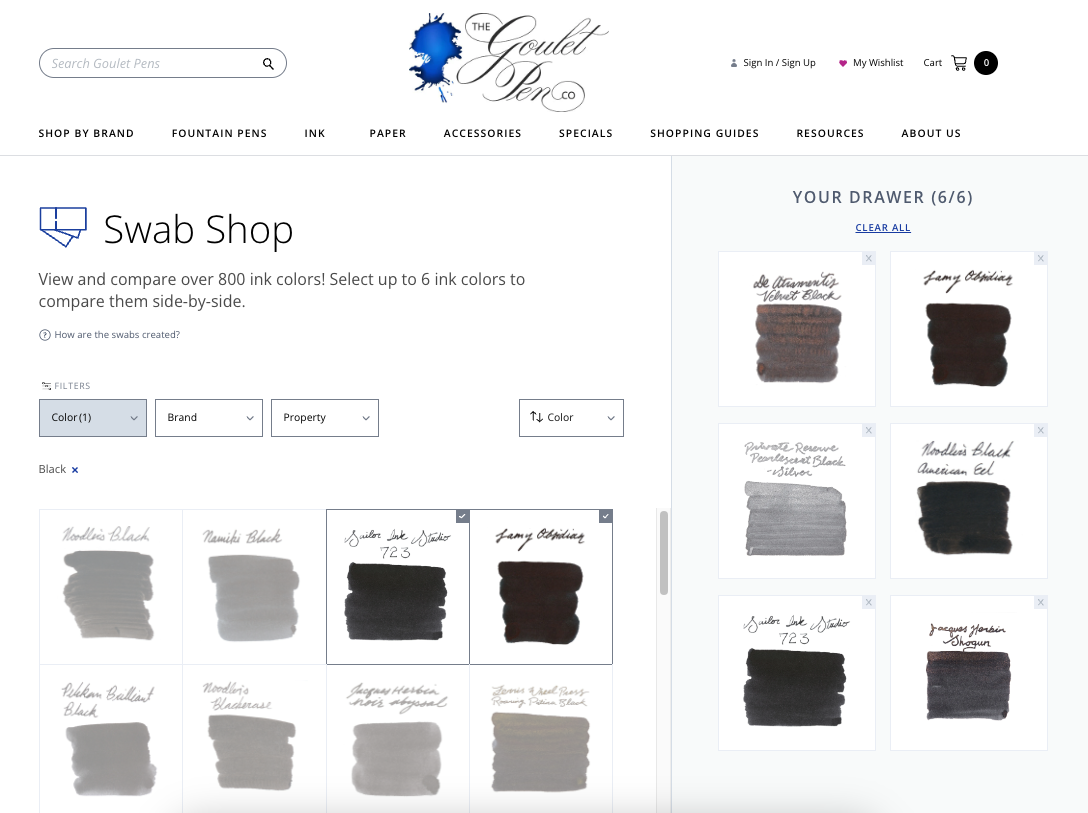 Another way to personalize brand experiences is to provide resources that help customers make a purchase decision. Instead of leaving customers to browse dozens of product pages on their own, brands can create quizzes and other interactive tools that make the decision process more engaging. For example, The Goulet Pen Company, a Stamped Reviews customer, offers shopping guides to help customers compare ink swatches, pen nibs, and fountain pens.
Offer clear incentives
When brands ask customers to engage with their products and content, customers typically want something in return. Brands need to develop mutually beneficial relationships with their customers by offering incentives. Otherwise, customers won't feel motivated to make a purchase, open a marketing email, interact on social media, and so on.
There are several ways for brands to offer incentives depending on scale, channel, and goals. For example, if they want more social media engagement, they can create a brand hashtag and encourage customers to post their own user-generated content. If they want to drive more sales and reviews for a specific product, they can ask customers to write a review in exchange for a free gift. If they want more app downloads, they can create an app-exclusive discount code.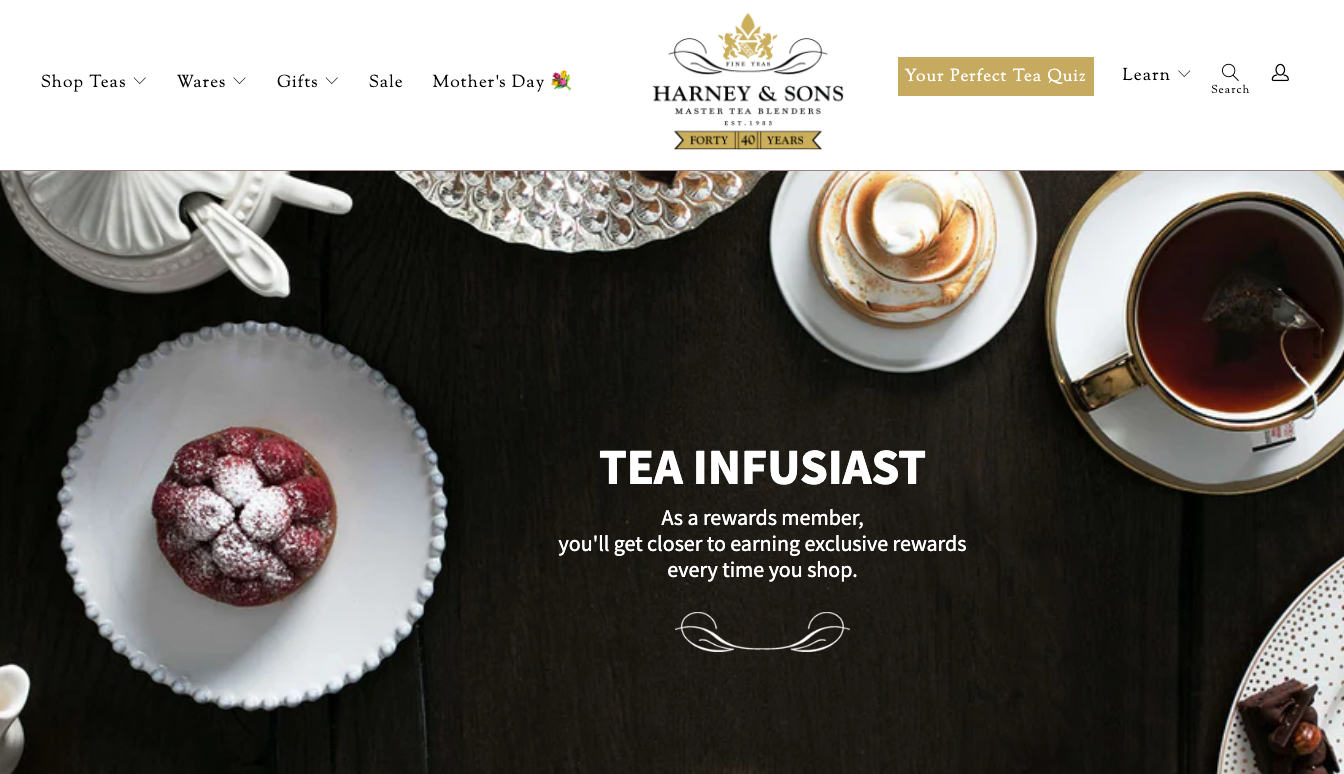 Brands should also create a loyalty program to drive more engagement and in turn, more sales and retention. Over 90% of brands have some kind of loyalty initiative to reward customers for specific actions, such as making repeat purchases and following them on social media. Customers specifically seek out brands with loyalty programs because they want to be rewarded for their behavior. For example, Stamped customer Harney & Sons rewards its customers for making an account, completing purchases, and writing reviews. In return, customers can redeem their points for discounts, free products, and tea-tasting sessions. Harney & Sons's loyalty program also features VIP tiers, where customers who spend more get access to exclusive rewards.
Collect customer feedback
Brands need customer feedback to build effective engagement strategies. Reviews, polls, and surveys help them determine what's working and what isn't, such as product quality, packaging durability, and site performance. When they collect and incorporate customer feedback, customers have a more positive opinion of them and are more likely to continue engaging with their brand.
Customer feedback is also a great way to attract potential customers and drive new business. Almost 100% of customers look for reviews when shopping online, while the average customer reads approximately 1 to 4 reviews before making a purchase decision. Brands should highlight reviews on their landing page and product pages, include testimonials in their social, email, and ad strategies, and allow customers to ask questions to further boost engagement and increase their confidence in making a purchase.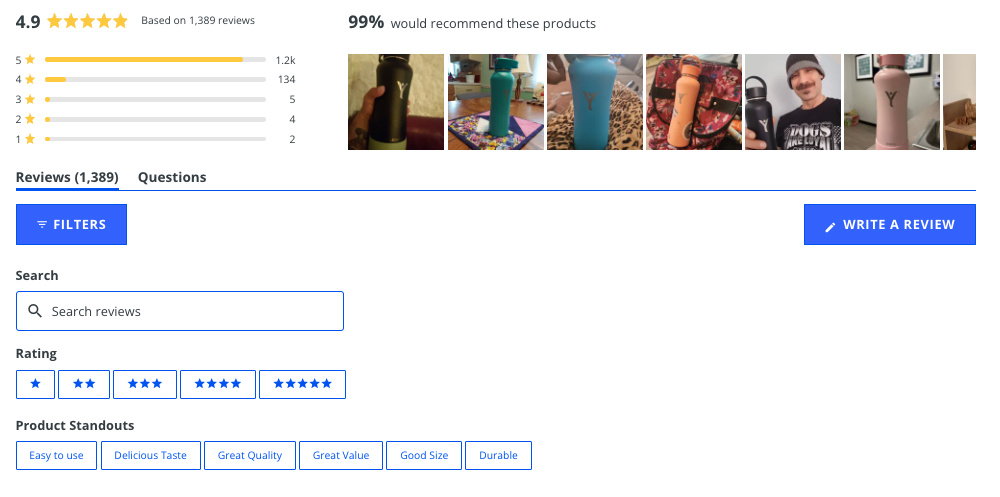 For example, Stamped customer DYLN has collected thousands of reviews for their insulated water bottles. Potential customers can filter reviews by rating, product features like size and durability, and specific keywords. They can also ask questions to determine whether the product is right for them. DYLN can not only use this information to build credibility and trust, but it can also use it to continuously improve its products and content, such as adding requested features or including common questions in the FAQ.
Build your brand community
Customers don't just want to engage with brands - they also want to engage with other customers who have a passion for the same brands. One of the best ways to drive more engagement is to build a brand community where customers can connect with each other.
Brand communities are proven to boost reach and relevance, drive engagement and sales, and increase retention and loyalty. They also help brands communicate with dedicated customers, whether through social media, email newsletters, online forums, and so on, and encourage customers to start conversations of their own. This continuous cycle of communication leads to more engagement and emotional investment from new, existing, and potential customers.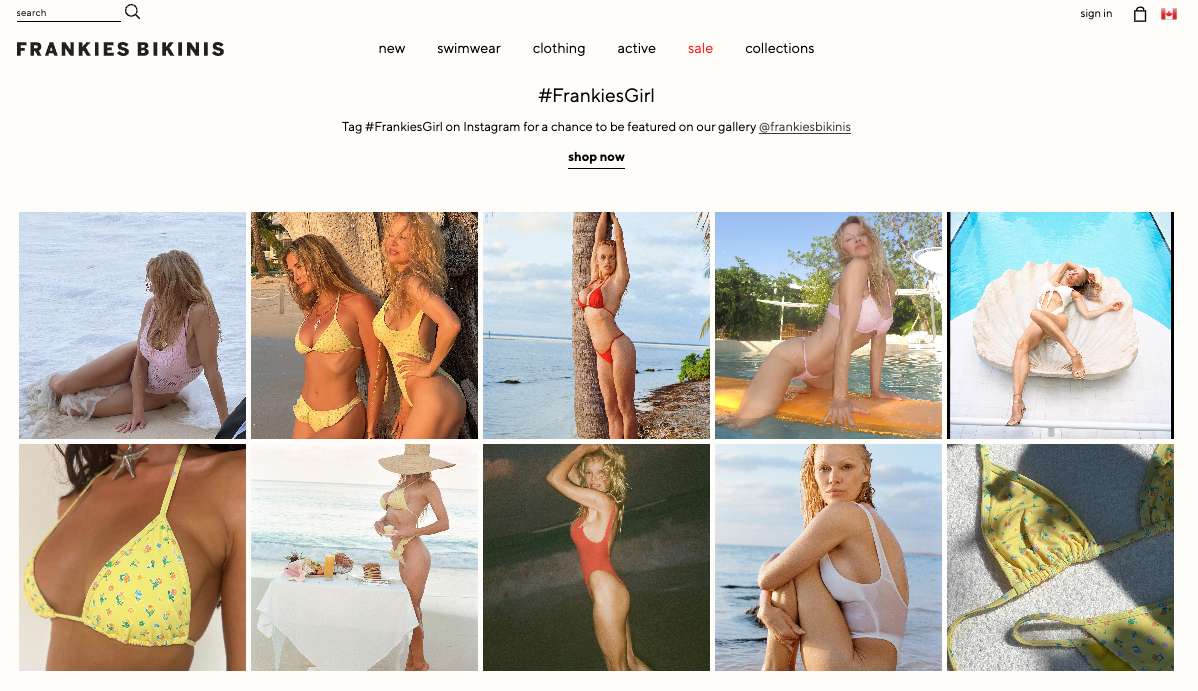 Brands typically build communities by creating a designated space for customers to find each other. This might mean a discussion forum, interactive games, and exclusive events. One of the simplest and most effective ways to build a brand community is to create a hashtag where customers share photos and videos of them using the product. They can post content, browse the hashtag, and engage with other people's content. For example, Stamped customer Frankies Bikinis created the #FrankiesGirl hashtag to encourage user-generated content. Site visitors can also shop directly from customers' posts with the help of our Instagram Shoppable Galleries feature.
How to measure your customer engagement strategy
There are several key performance indicators (KPIs) to measure the effectiveness of your customer engagement strategy and identify potential gaps. This includes zero-party data, such as review ratings and NPS scores, and first-party data, such as site activity and customer lifetime value.
💡 Not sure about the difference between zero-party and first-party data? Check out our complete guide to customer insights.
Overall metrics
Conversion rates: The biggest engagement KPI is conversion rates, which are calculated by dividing the total number of visitors by the total number of conversions. Conversions include form completions, content downloads, newsletter registrations, and of course, purchases. If brands are regularly seeing low conversion rates, they should find ways to improve the customer experience. This might mean updating their content, adding stronger incentives, and optimizing user touchpoints.
CAC, AOV, CLV, and ROI: High and low engagement rates directly impact a brand's financial performance. For example, if brands need to spend a significant amount to get customers to convert, their customer acquisition costs (CAC) will be high. If brands can't convince customers to make bigger purchases, their average order value (AOV) will be low. Alternatively, if brands can get customers to make repeat purchases and build long-term connections with them, their customer lifetime value (CLV) will be high. And finally, if brands continue to drive sales and engagement while keeping costs relatively low, their return on investment (ROI) will also be high.
Daily and monthly active users: Brands need to track their daily active users (DAU) and monthly active users (MAU) to determine "stickiness". Stickiness measures customer satisfaction and indicates how likely they are to return to your site or app and continue engaging with your brand. DAU is usually considered a vanity metric, meaning it doesn't hold much weight on its own, but when combined with MAU (DAU ÷ MAU = stickiness), it can help brands monitor their engagement and retention rates.
CSAT and NPS: While stickiness can be a good indicator of customer satisfaction, brands can measure satisfaction more directly by collecting customer satisfaction scores (CSAT) and net promoter scores (NPS). In a CSAT survey, brands ask customers to rate their experience on a scale of 1 to 5. In an NPS survey, brands ask customers how likely they are to recommend them to a friend on a scale of 1 to 10. The happier customers are, the more likely they are to continue engaging with a brand.
💡 Learn how to collect, monitor, and improve your NPS for better customer engagement.
Churn, unsubscribe, and breakage rates: Some of the most important engagement metrics measure when customers aren't engaging with your brand. Churn rates show how many customers have stopped doing business with a brand, while unsubscribe rates show how many customers no longer want brands to contact them. In a loyalty program, breakage rates are the percentage of points issued that aren't being redeemed. Though churning and unsubscribing are a normal part of the customer lifecycle, brands need to look out for particularly high rates of disengagement.
Mobile metrics
Bounce rates: When measuring site performance on desktop and mobile, brands need to look at their bounce rate. Bounce rate is the percentage of people who visit your site and leave without going to another page. This isn't the same as exit rate, which is the percentage of people leaving your site from a specific page. High bounce rates usually indicate that something is wrong with that particular page. For example, it might not be optimized for mobile users or visitors might not have a clear idea of what to do next.
Pageviews, sessions, and session duration: Another way to measure desktop and mobile engagement is to look at how many pages users are visiting and how much time they're spending on your website. If people leave after visiting just one page or viewing your site for a minute or less, they aren't engaging with your products and content. It could also indicate issues like poor mobile navigation or slow loading speeds.
App sessions, activity, and revenue: Brands with their own mobile app should look at sessions, activity, and revenue so they can compare and contrast with their website. Sessions indicate how often people are using your app, while activity helps identify when users are most active. For example, if most customers are active on weekday mornings, that might be the best time to send a push notification and drive more engagement. Revenue helps brands measure in-app sales, mobile average order value, and so on. If brands see high levels of activity but very little revenue, they may need to review their app's purchase flow and checkout process.
📱 Learn more about mobile app metrics in this article from our friends at Tapcart.
Social metrics
Likes and reactions: While having a large following on social media can be great for boosting reach, it doesn't necessarily lead to actual engagement. Brands should start tracking their social engagement by looking at their likes. For social networks like Facebook and LinkedIn, they should also pay attention to the different kinds of reactions. Since "like" is the default reaction, followers who pick other options like "wow" on Facebook or "insightful" on LinkedIn tend to show more interest in your content. If your follower count is high but your engagement rate is low, your content might not be what they're looking for.
Comments and shares: Customers typically take their social engagement one step further by leaving comments and sharing content with their own followers. They can also add comments when they share, such as in their Instagram Stories or quote retweets. Comments help brands identify highly engaged customers since they take time and effort to write. They can also help brands measure sentiment, especially if customers are leaving questions or complaints.
Click-through rates: When sharing links to product pages, event invites, and so on, brands need to track their social click-through rates to measure and compare engagement. For example, are they driving more clicks on Facebook or Twitter? Are they getting more clicks from social media or ad campaigns? This can help brands measure the effectiveness of their social content and whether it needs to be improved.
Tips for driving customer engagement in every stage of the funnel
Acquisition
When engaging with new customers, brands should focus on creating a positive first impression. While they obviously want to drive as many sales as possible, they should start small to establish a connection and build trust. Otherwise, customers may feel like they're being sold to right from the beginning. Once brands build a strong foundation, they can gradually guide customers toward making a purchase.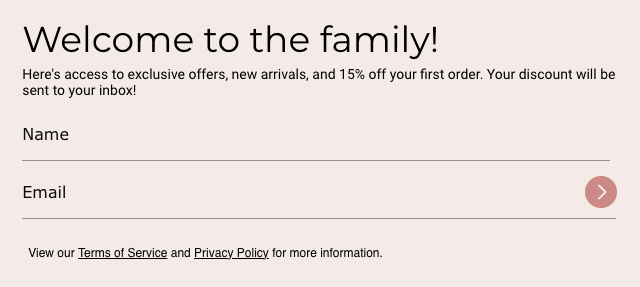 One of the best ways to encourage initial engagement is to offer a small incentive without needing customers to purchase something in return. Brands like Stamped customer Baltic Børn do this by asking customers for their email address in exchange for a discount on their first order. From there, brands can send a welcome email and encourage customers to engage with them in other ways, such as checking out their social media or making their first purchase.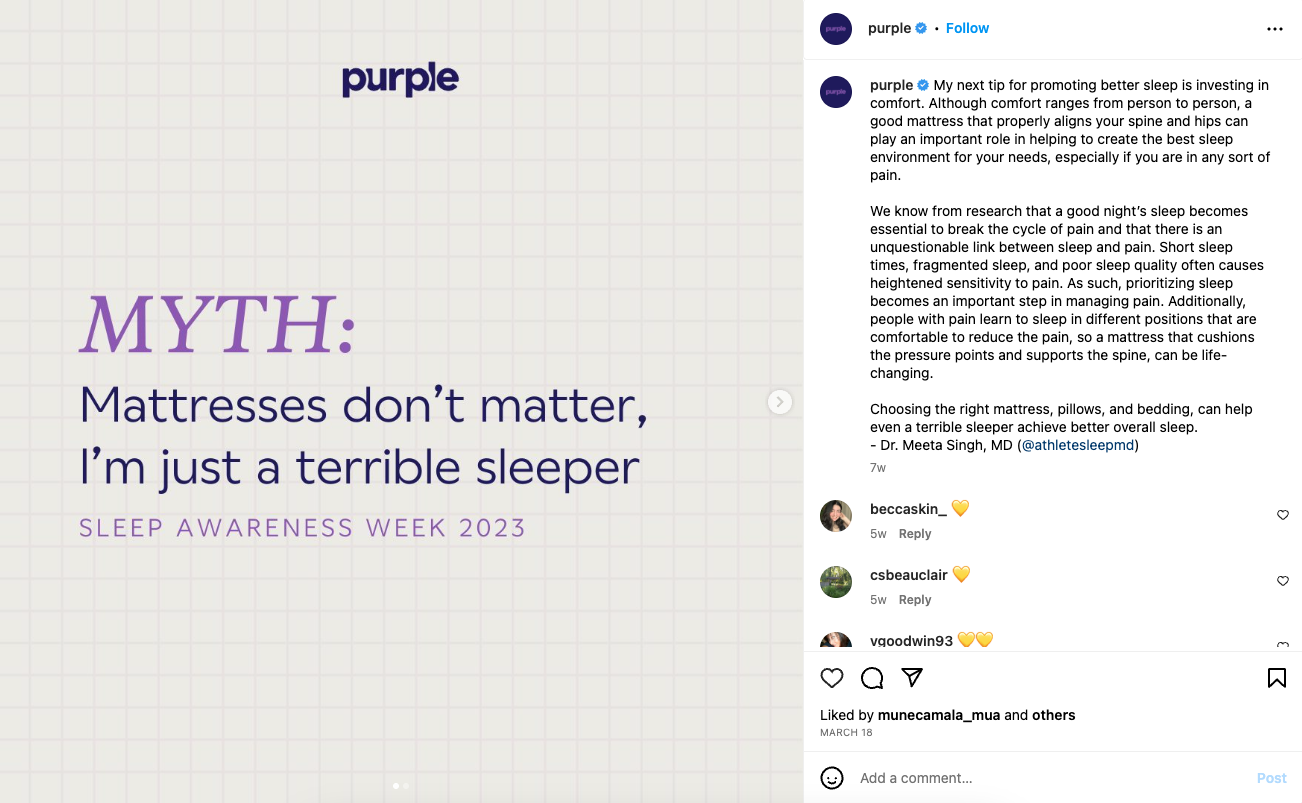 Another way to generate engagement from potential customers is to start a conversation. Brands do this by creating polls, asking questions, and discussing product-related topics. For example, Stamped customer Purple shares sleep facts, myths, and tips to get followers to share their own experiences. These conversations make brands feel more relatable and credible, building trust. They also help brands learn more about their customers and identify which topics or types of content drive the most engagement.
Conversion
Customers don't just want to be told to buy something, but why they should buy it. In this stage, brands need to focus their content and messaging around product features, benefits, and competitive advantages to educate customers and help them feel more confident in their purchase decisions. They should also find ways to encourage customers to increase their average order value, such as by offering free shipping after a minimum spend amount.

The best way to boost customer confidence is by featuring site and product reviews. People are often skeptical when making purchases online since they can't see or try the product, so they usually turn to reviews to get more information. Brands like Stamped customer Linjer showcase reviews on their homepage and product pages to make it easier for potential customers to learn, compare, and convert.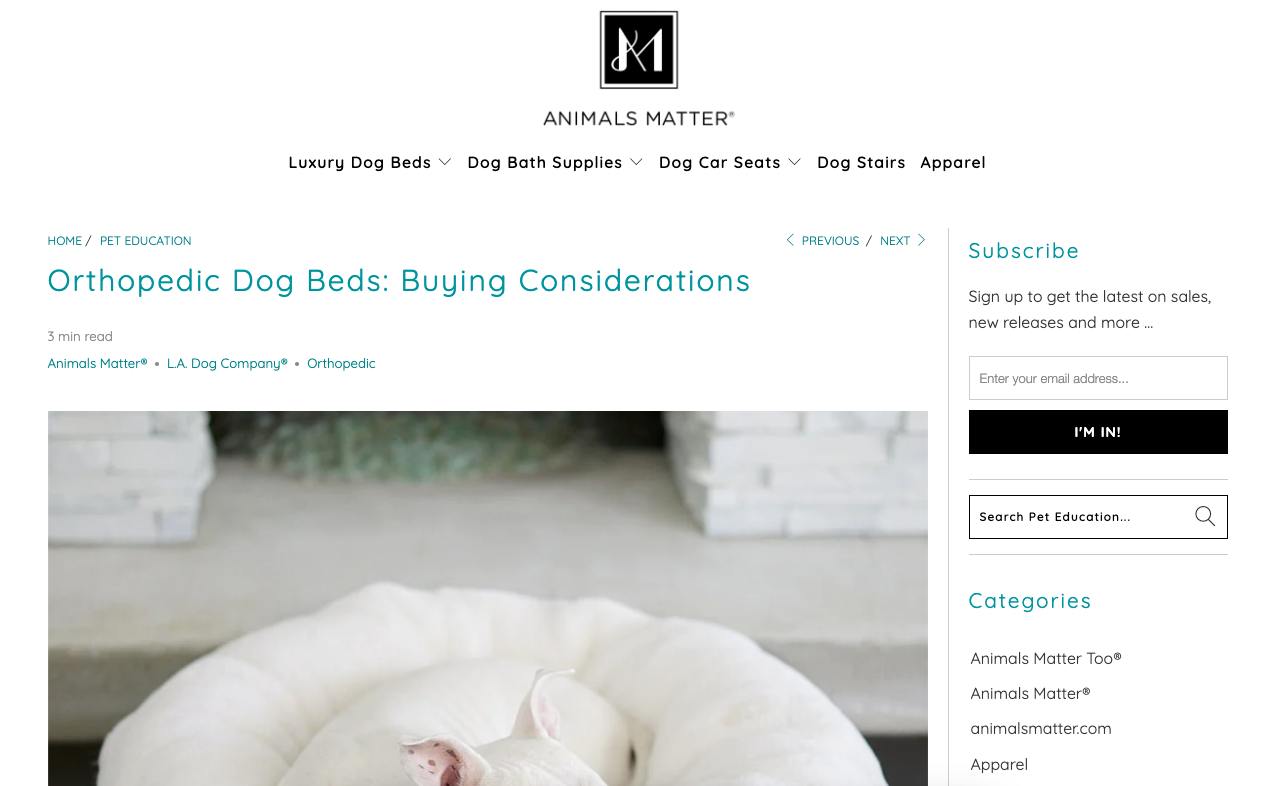 Customers in the conversion stage also seek out articles and endorsements before making a decision, especially if it's a one-time purchase and/or an expensive item. Expert testimonials and blogs help customers determine whether something is right for them. For example, Stamped customer Animals Matter publishes educational articles about how to choose the right dog bed, what customers can do to ease their dog's anxiety, and so on. This helps contextualize products and increase credibility, making customers feel more comfortable about making a purchase.
Retention
Brands need to give customers a reason to keep coming back, as they're unlikely to do so on their own. They should offer continuous touchpoints, incentives, and experiences to build long-term relationships with their customers. Brands can also start to leverage existing customers to drive new business. This helps keep customer acquisition costs low and customer lifetime value high.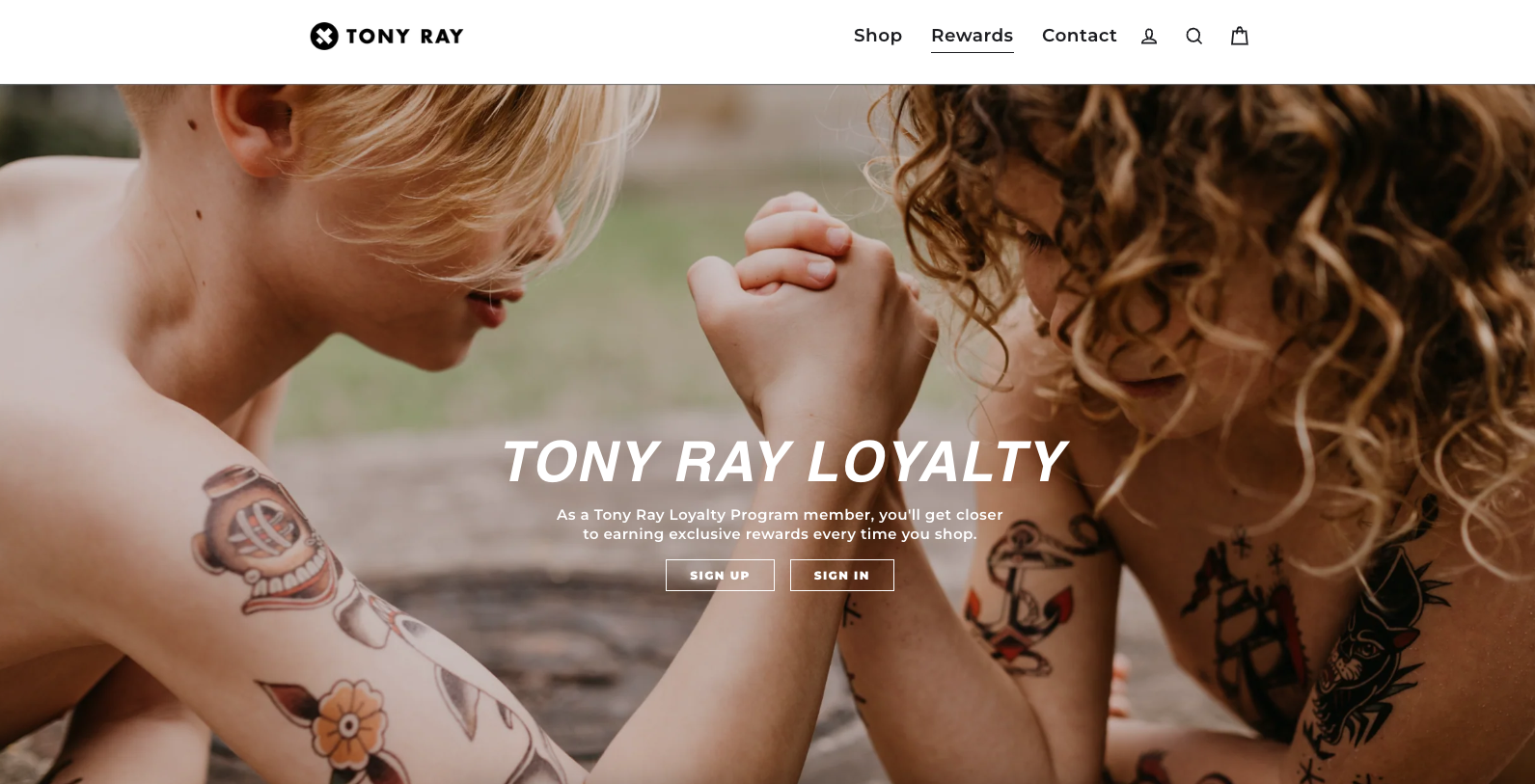 The best way to engage customers and drive retention is with a loyalty program. As mentioned previously, customers intentionally seek out brands with loyalty programs because they want to be rewarded for their ongoing engagement. In addition to rewards like discounts and free products, brands should also include VIP tiers to encourage customers to spend more in exchange for exclusive rewards. For example, Stamped customer Tony Ray Tattoos offers tier-specific rewards like accelerated points and early access to new designs to drive more sales and engagement.

The retention stage is also the perfect time to focus on building a strong brand community. Brands can start by asking their existing customers to bring their friends and family into the fold with a referral program. When customers are rewarded for spreading the word about their favorite products, they feel increasingly connected to the brand and more inclined to keep engaging with their content. Referral rewards also lead to more conversions and repeat purchases, as customers don't want their efforts to go to waste.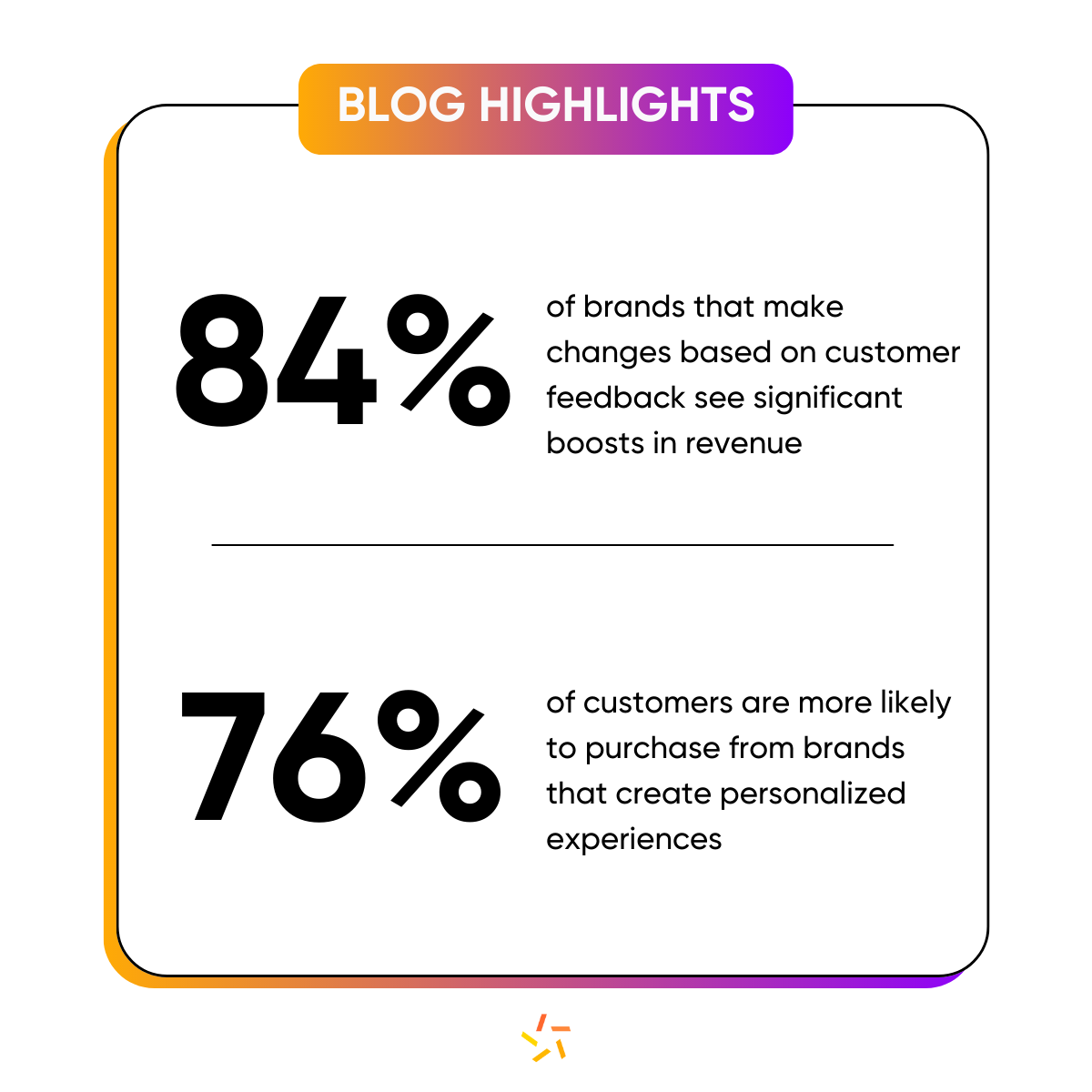 Drive sales, engagement, and retention with Stamped
Brands need to create an effective customer engagement strategy if they want to see long-term success and business growth. With the right combination of personalized touchpoints, strong incentives, and connected communities, brands can make better decisions and experiences for themselves and their customers.
With Stamped, brands can leverage reviews, user-generated content, loyalty programs, and more to target and engage customers. Stamped has worked with over 75,000 leading and fast-growing brands like Purple, Native, and Kitsch to drive engagement, sales, and customer loyalty. Book a demo with one of our sales reps to learn more.
Trust Builds Brands
Sign up to see how Stamped can help your Ecommerce brand drive growth and awareness.
Sign Up Free