Customer Retention | Mar 17, 2023
Complete Guide To Customer Loyalty (In Every Stage of the Funnel)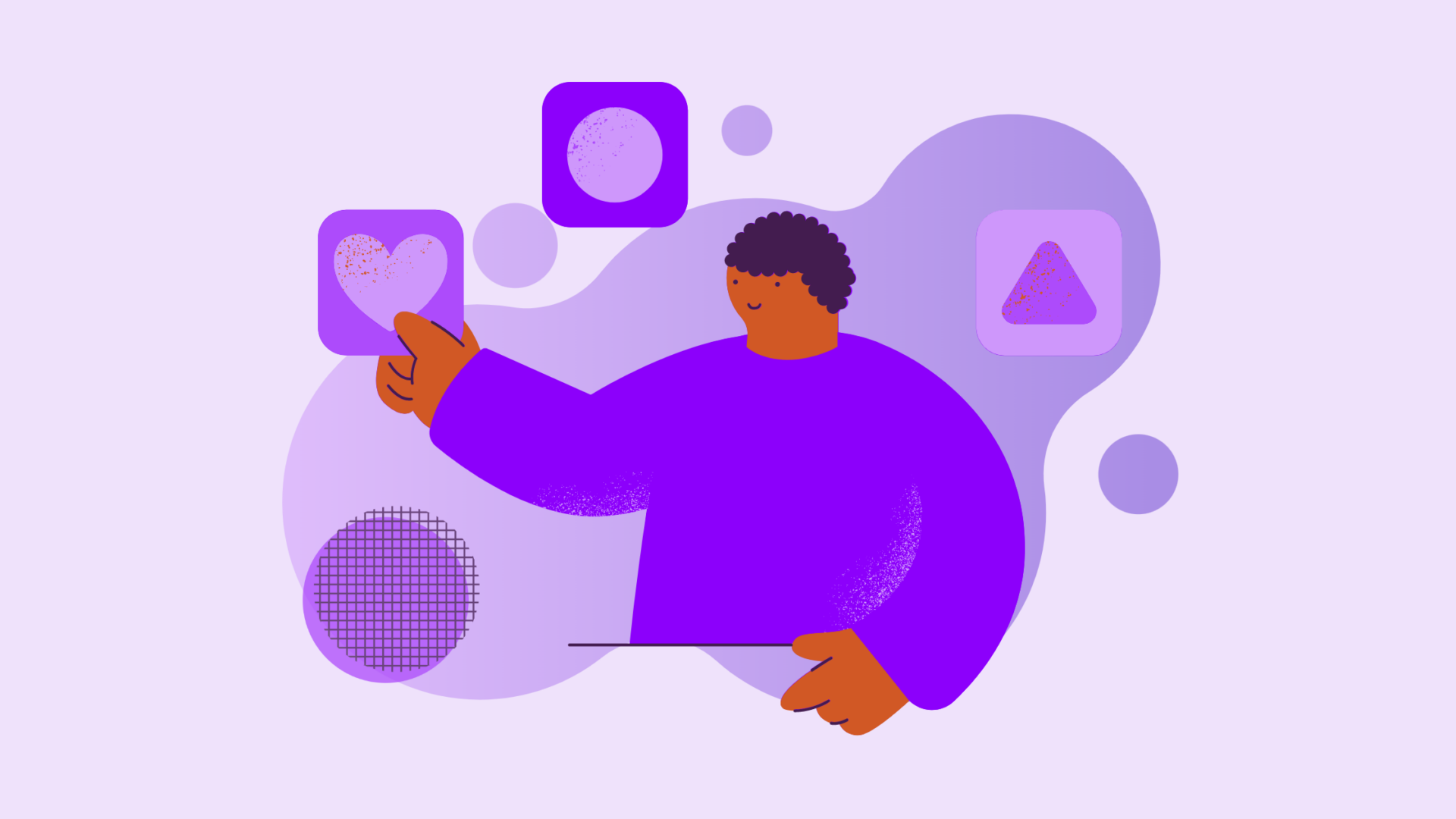 With an estimated 12 to 24 million ecommerce businesses to choose from, customers hold greater purchasing power than ever. Brands of all sizes are struggling to compete and successfully gain market share. But it's not just about convincing new customers to make a purchase - it's also about getting existing customers to come back.
Brands need to prioritize customer retention over customer acquisition if they want to keep costs low and profits high. Improving retention by even just 5% can drive profits up by over 25%. Meanwhile, it can cost as much as five times more to acquire a new customer than re-engage an existing one.
Simply put, focusing on customer loyalty increases profitability and in turn, leads to more resources and opportunities for growth.
💡 Check out our blog article on customer acquisition versus customer retention for more insightful statistics!
Benefits of customer loyalty
Increases AOV, LTV, and ROI
When it comes to profit-focused metrics, brands should look no further than their average order value, customer lifetime value, and return on investment. Acquiring new customers can be expensive, as marketing and sales teams need to invest resources into identifying, targeting, and convincing leads to engage with their brand. And unless they take the time to develop a customer retention strategy, there's no guarantee that their first purchase will lead to another.
With the right motivation, brands can successfully convince existing customers to make another purchase. For example, they can up-sell and cross-sell related products based on their purchase history. They can also encourage existing customers to spend more by offering discounts that can only be applied when they reach a specific basket size.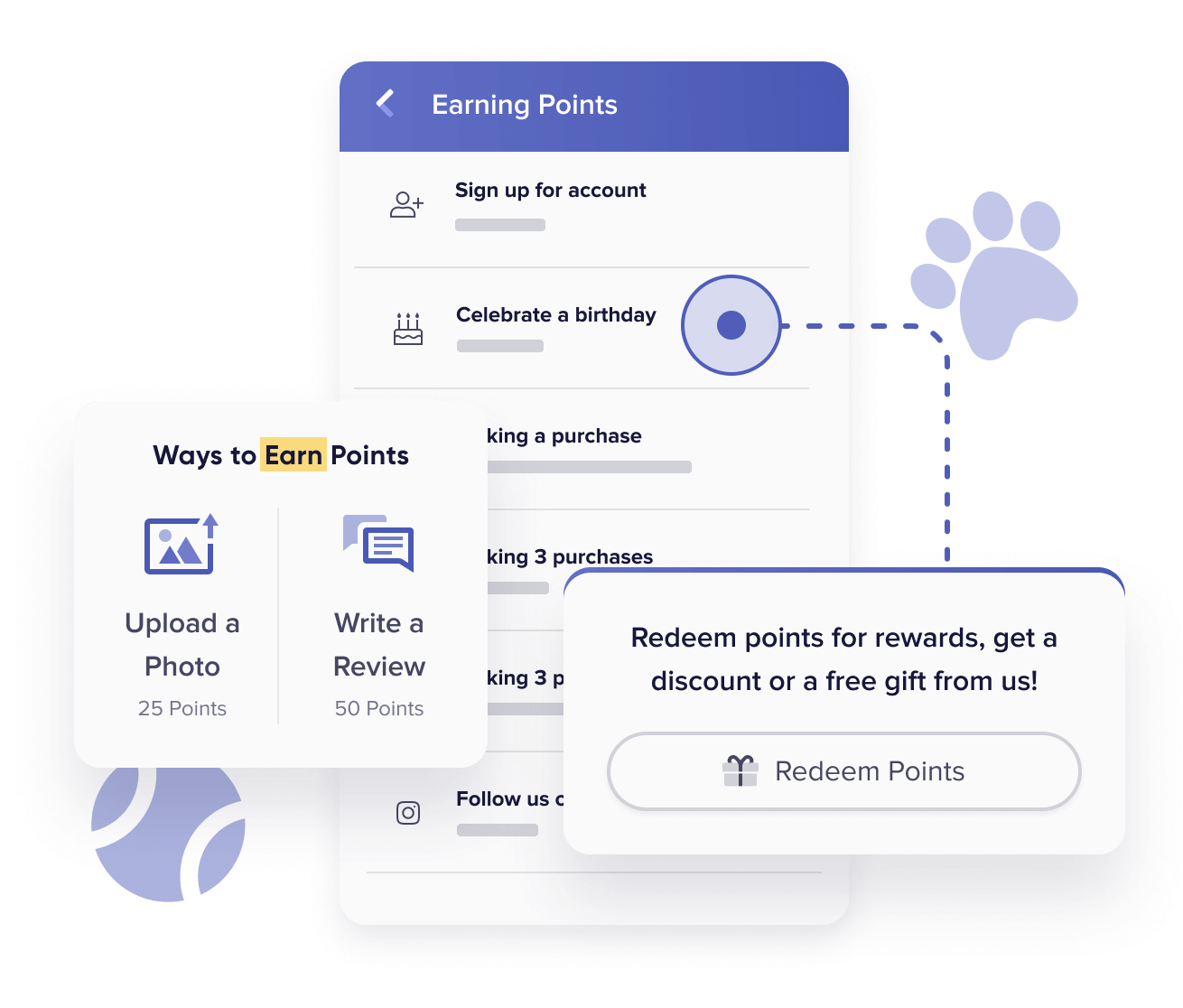 Points-based loyalty programs are an especially effective strategy for driving repeat purchases. To start, they give brands a legitimate reason to continue connecting with customers, reaching out to offer incentives like free products in exchange for another purchase. This encourages customers to come back so they can earn points for their incentive of choice.
Loyalty programs also increase repeat AOV as well. Customers often end up spending more even after applying discounts, whether they're purchasing larger quantities and/or buying more expensive products.
For example, a leading beauty and wellness brand saw an approximate 30% higher AOV on loyalty-driven purchases compared to overall purchases, thanks to their loyalty program with Stamped. This increase was driven by a 50% uplift in basket size, balanced by point-based discounts.
The cost of creating and maintaining these types of incentives is typically lower than the cost of paid ad campaigns and other promotional strategies. Existing customers also drive more revenue - they're 50% more likely to try new products and spend 31% more than new customers. Developing strong relationships with loyal customers is a cost-effective way to increase AOV, LTV, and ROI over time.
Builds meaningful relationships and drives new business
Loyalty initiatives like exclusive offers and rewards programs lead to deeper relationships with customers. These connections are crucial for building trust, driving repeat purchases and other desired conversions, and improving metrics like AOV and ROI.
Brands that lack these kinds of relationships with their customers may also lack a sense of credibility. Loyal customers are important for creating social proof, meaning people regularly look for reviews and recommendations before making a purchase decision. In fact, 95% of consumers read reviews when they shop and every 8 in 10 shoppers look at online reviews while they're in a physical store. Reviews are especially effective for building trust and driving purchases when they include photos or videos that show the product in action.
Lastly, loyal customers help create a sense of community, where they communicate and share their love for the brand through social media and word-of-mouth. Whether customers are referring their family and friends, posting user-generated content, or simply telling people about their favorite products, brand advocates drive new business without any additional investment from the brand itself.
💡 Need tips on how to build and strengthen your brand community? Check out our blog article on how to bring your customers together.
Captures valuable feedback and nurtures product innovation
It can be difficult to convince first-time shoppers to engage after their initial purchase, whether brands are looking for a review, a referral, or another purchase. However, brands that focus on developing good relationships with their customers end up with a wealth of valuable information at their fingertips.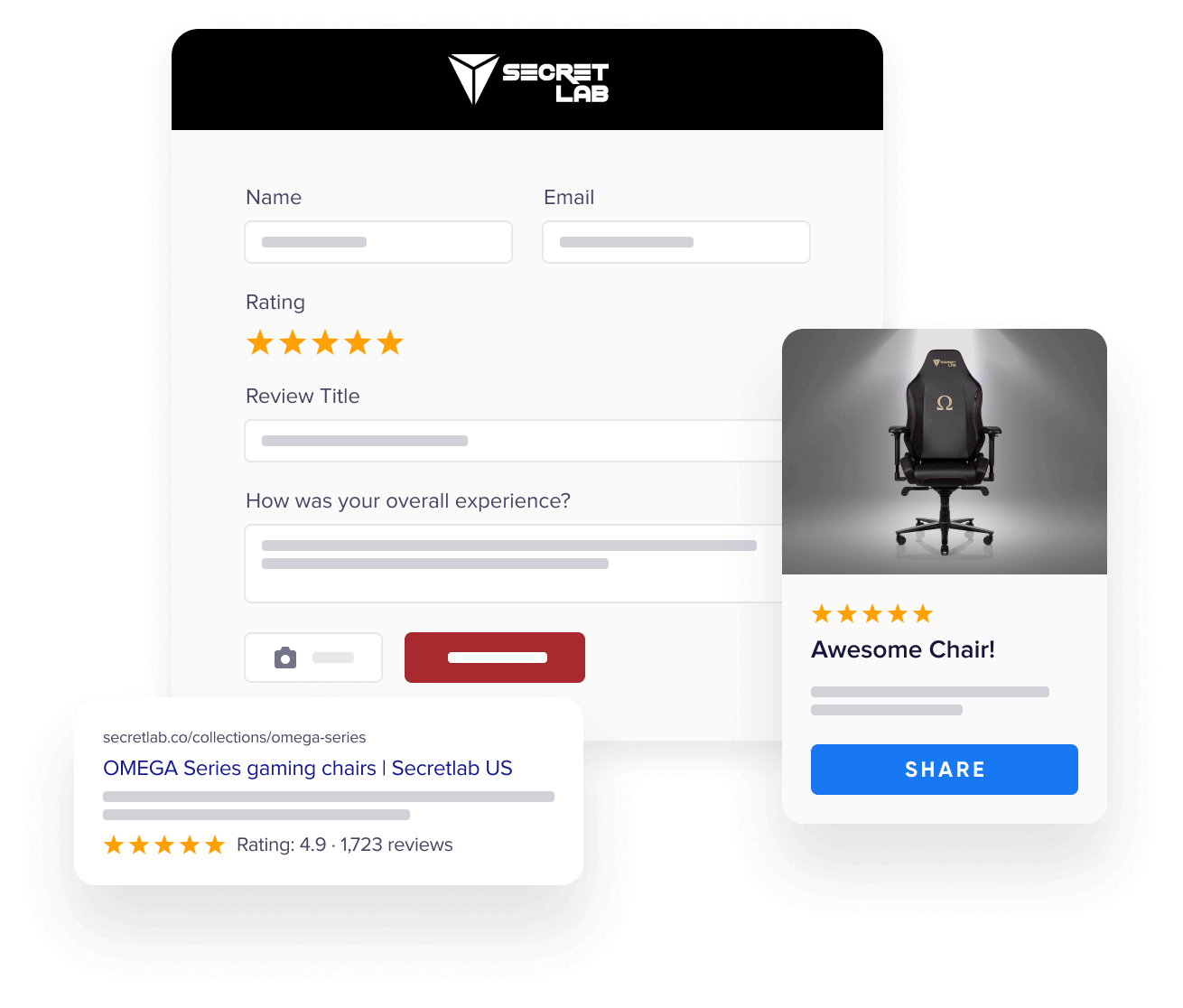 Once trust is established, brands can continuously ask for reviews and ratings, send out surveys, and encourage content creation. They can then use this information as feedback for improving their branding, products, and customer service. According to Google, 92% of leading marketers believe using data to understand what consumers want is critical for growth.
For example, if customers leave positive reviews about their product's quality, brands can highlight this in their content strategy. If customers post negative reviews with photos of products damaged during shipping, brands can address the issue directly. This demonstrates their transparency and willingness to communicate with their customers. Lastly, if customers suggest new features or products, brands can take their ideas into consideration. As a bonus, this feedback loop increases a customer's trust and sense of value, deepening their connection with the brand.
Best practices for customer loyalty
1. Take an omnichannel approach
Brands need to meet customers where they are, whether it's by email, text message, social media, and/or physical stores. This requires an omnichannel approach, where brands create seamless experiences across all of their marketing channels to reduce friction and churn as much as possible. Otherwise, customers might experience frustration and lose interest in building a relationship with a brand if they can't figure out how to access a deal, redeem a reward, review a product, and so on.
To build an effective omnichannel strategy, brands need to focus on three key things:
Identify where, why, and how customers interact with them and their products. For example, are they active on social media? Do they prefer SMS over email? Is there demand for a mobile app, or does the website just need to be more responsive?
Provide consistent messaging, content, and support across all channels. Customers shouldn't have to move away from their preferred channels to find the information and experiences they're looking for.
Research and invest in the right marketing stack to ensure cohesive communication. Brands should look for tools that integrate seamlessly together, including their online store, social accounts, email and SMS platforms, and more.
2. Focus on personalization
No two customers - or two brands - are exactly the same. While free shipping may be a strong motivator for some customers, it might not be enough for others. Some brands might leverage their loyalty initiatives to increase social engagement, while some may care more about driving sales of their less popular products.
Brands need to create a loyalty program with a balanced range of actions and rewards based on their goals and their customers' motivations. In a typical loyalty program, customers earn points for creating an account, making a purchase, and writing a review. With Stamped, brands can also create custom events and offer points according to seasonal trends, exclusive events, and more. Typical rewards include discounts, free shipping, and birthday gifts.
These efforts help drive lifts in sales, engagement, and customer satisfaction. According to Google, "90% of leading marketers say personalization significantly contributes to business profitability".
3. Reward high-value customers
While brands ultimately want to nurture loyalty in as many customers as possible, they should start by focusing on their biggest fans. This not only includes customers who spend the most, but customers who talk about their brand the most, as they often drive the most new business.
To reward high-value customers, brands should incorporate VIP tiers and referrals into their loyalty programs. VIP tiers are a great way to encourage customers to spend more and/or earn more points to gain access to better perks. For example, once they earn 1,000 points, they move into a higher tier and receive free shipping for all future purchases.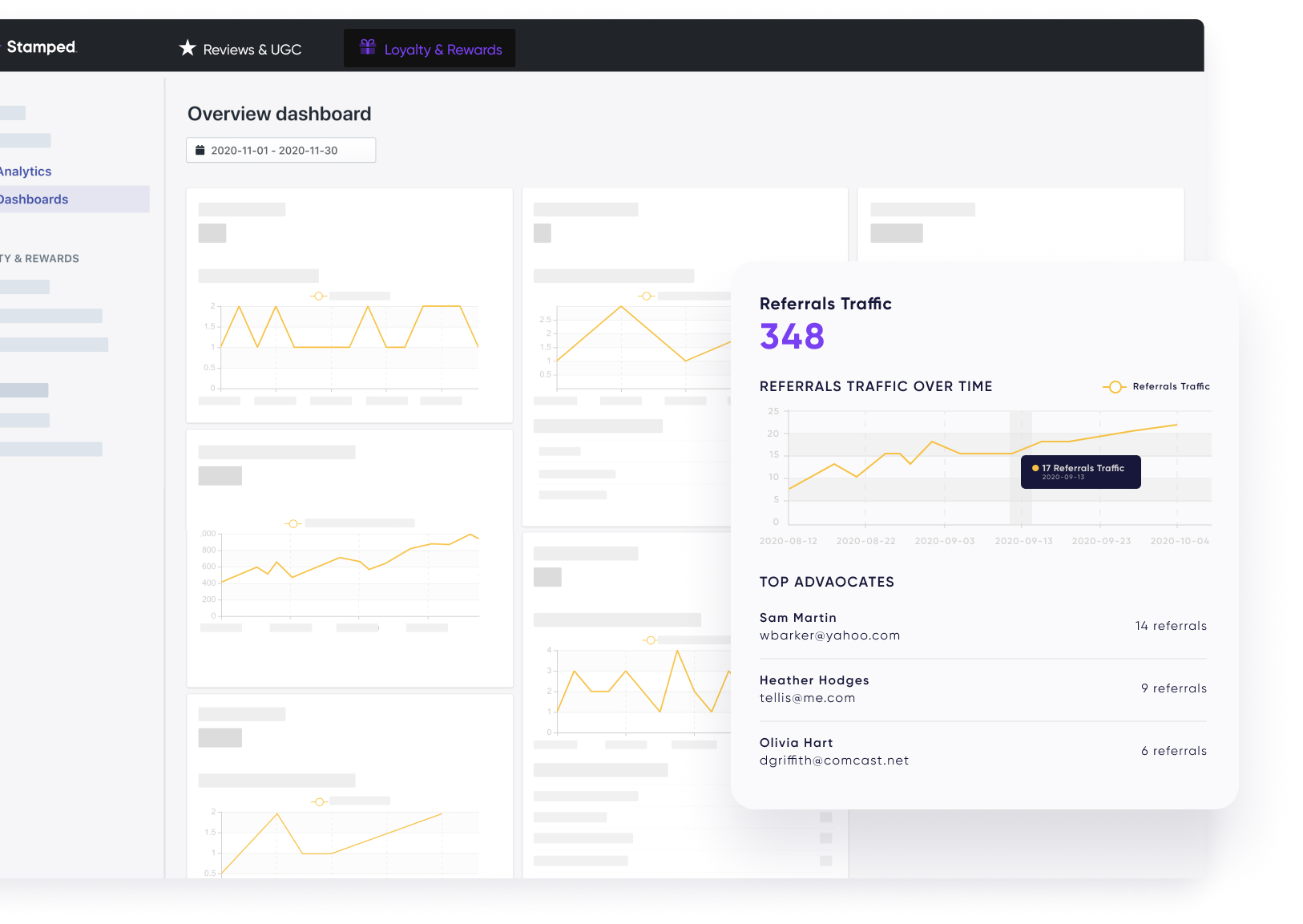 With referrals, brands reward customers for referring their friends and spreading the word about the brand, such as a $5 off coupon for every successful referral. Referrals are an incredibly effective way to leverage existing customers and gain new ones, as people are 90% more likely to trust and buy from a brand if they were recommended by a friend. They're also typically one of the lowest CAC (customer acquisition cost) channels since most of the work is done by customers, not the brand itself.
By rewarding high-value customers with ongoing benefits, referral programs also continuously drive repeat purchases and increased AOV. Another leading beauty brand saw an AOV of $53 and an average basket size of 5.0 from referral redemptions (i.e. new customers) versus an overall AOV of $38 and an average basket size of 4.1 through their referral program with Stamped. They also earned $65,000 in revenue over the span of three months from just referrals and referrers alone!
💡 Want to learn more about referral marketing? Read our guide on how to get started.
4. Capture and leverage customer data
Data-driven insights are key to understanding what's working and what needs to be improved, from the most popular products to the least effective rewards. However, while brands typically have access to large amounts of customer data, some don't use it to inform their decisions. Brands need to go beyond simply collecting and reporting information and find ways to incorporate it into their strategies.
In a loyalty context, brands can start by looking at their best and worst products based on engagement, sales, and inventory. From there, they can partner with brand advocates to promote their less popular products or create a limited-time offer where program members earn twice the amount of points for purchasing products they might have too much of.
Brands should also continuously track and improve their loyalty initiatives. For example, are customers earning points but not spending them? Are there specific rewards that aren't being redeemed? This can indicate an imbalance in how many points they earn for an action or how many points a reward is worth. Brands need to be flexible to ongoing changes based on what their customer data is telling them.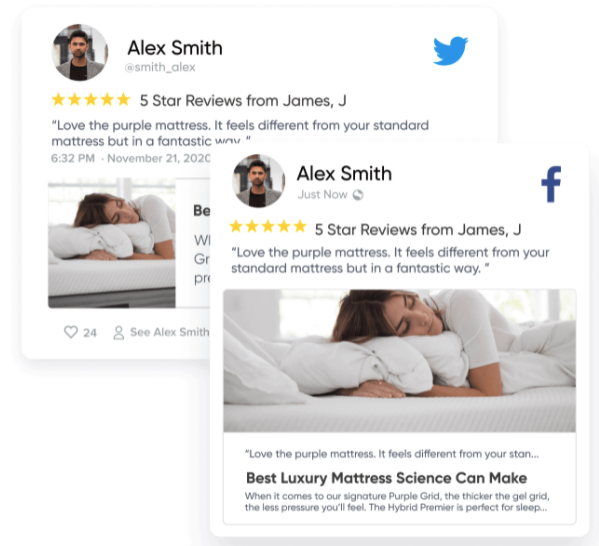 Lastly, brands need to go beyond basic engagement and purchase data by asking for reviews. Though personal anecdotes can be harder to consolidate and analyze, they're great resources for creating content and boosting credibility. For example, brands can use review snippets in their paid, social, and email campaigns. They can feature their top reviews on product pages and in case studies. 84% of shoppers don't trust conventional advertising, so reviews are essential for building trust and loyalty.
Tips for building customer loyalty in every stage of the funnel
Acquisition
Though the acquisition stage might seem too early to think about loyalty, brands can start by leveraging existing customers to drive new business. This helps establish a strong starting point with potential customers, rather than needing to build the relationship from scratch. It also reduces the amount of resources needed to find and target leads since their advocates will do the work for them.
As mentioned previously, the two most effective ways to turn loyal customers into an important component of your acquisition strategy are through partnerships and referrals. Brands can partner with top advocates and influencers to generate interest and sales, whether it be for their overall brand or specific products. This might include a social campaign, an email blast, or a special sale.
For example, a brand might ask influencers to curate a collection of their favorite products and create a special discount code to share with their followers. The influencer's reputation can instill a sense of loyalty in their followers before they even make their first purchase. With Stamped, brands can utilize our Gatsby integration to create custom referral codes for influencers and keep track of customers who create user-generated content and tag them on Instagram and TikTok.
Referrals are perfect for fostering customer acquisition with the help of all existing customers, not just their best ones. Brands need to create a referral program that rewards customers for spreading the word on social media, via email or SMS, or even simply by word-of-mouth. Referral marketing plays a huge part in driving sales and loyalty: customers acquired through referrals spend 200% more and have a 37% higher retention rate compared to the average consumer.
Conversion
Brands can also nurture loyalty in the conversion stage as customers make their initial purchase decision. To start, they can continue to leverage existing customers by highlighting store ratings, product reviews, and user-generated content.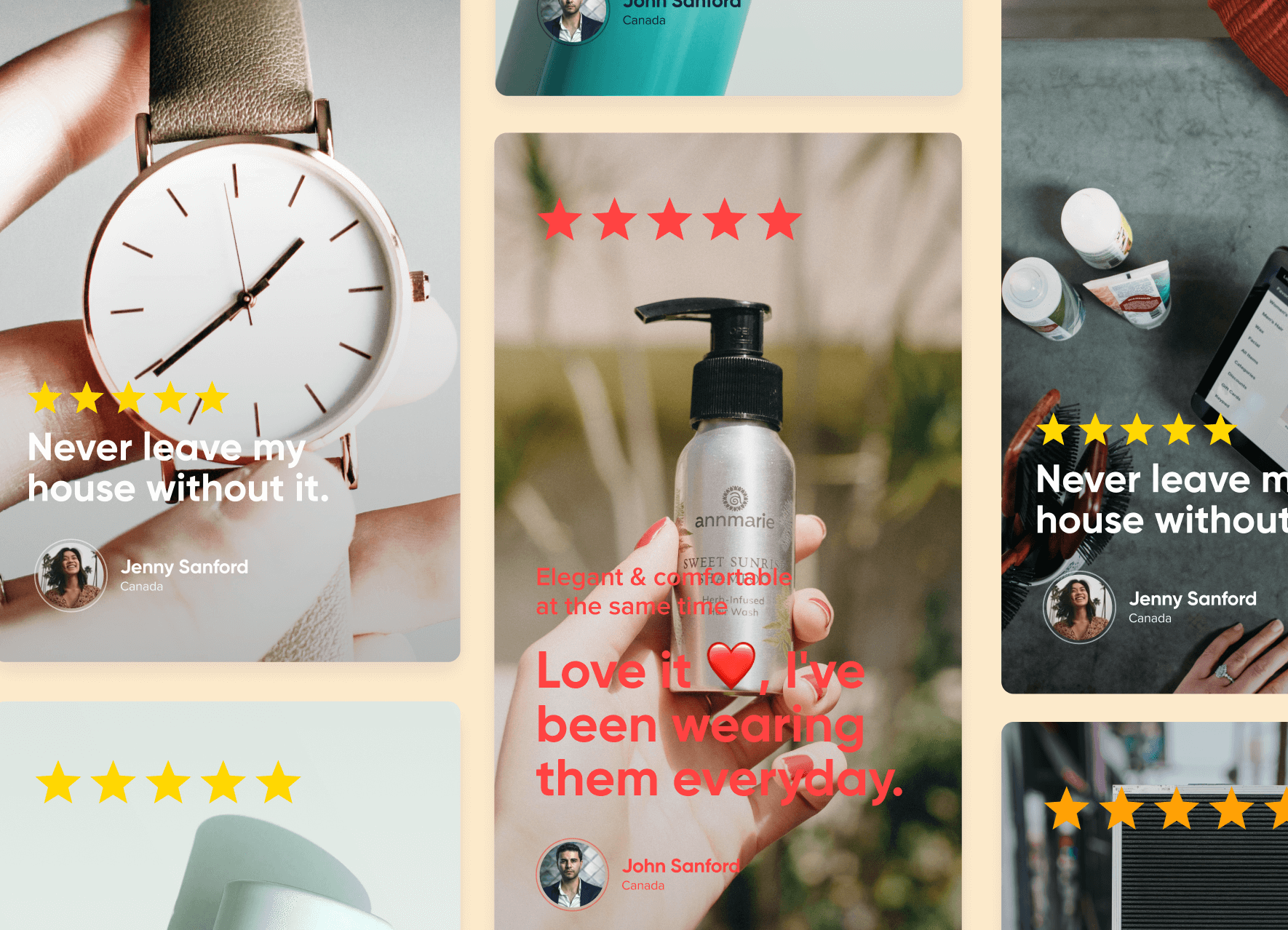 This might mean putting their best five-star review at the top of the product page, including a Q&A feature where customers can answer other people's questions, and curating a gallery of users' photos and videos. Social proof and brand communities demonstrate a strong sense of customer loyalty, encouraging potential customers to complete their first purchase so they can join in, too.
Another way to build customer loyalty in the conversion stage is by emphasizing the existence and benefits of their loyalty program. Programs should offer low to no barriers to entry, where customers can register and earn points right away without needing to complete an action. Brands should also consider special perks for a customer's first purchase, such as a 10% discount on their next order.
Though loyalty programs may seem more like a re-engagement tool, they're actually effective in driving initial engagement, too. Around 56% of consumers say they're more likely to buy from a brand if they offer a loyalty program with immediate benefits.
Retention
In the re-engagement or retention stage, brands have several options for continuing to drive customer loyalty. First, they can continue to leverage advocates, referrals, reviews and ratings, and user-generated content.
For example, they can ask new customers to leave a product review or a store rating. They can ask them to post photos or videos of them using the product on social media under a branded hashtag. Lastly, they can also ask them to refer their family and friends, all so they can earn points in return.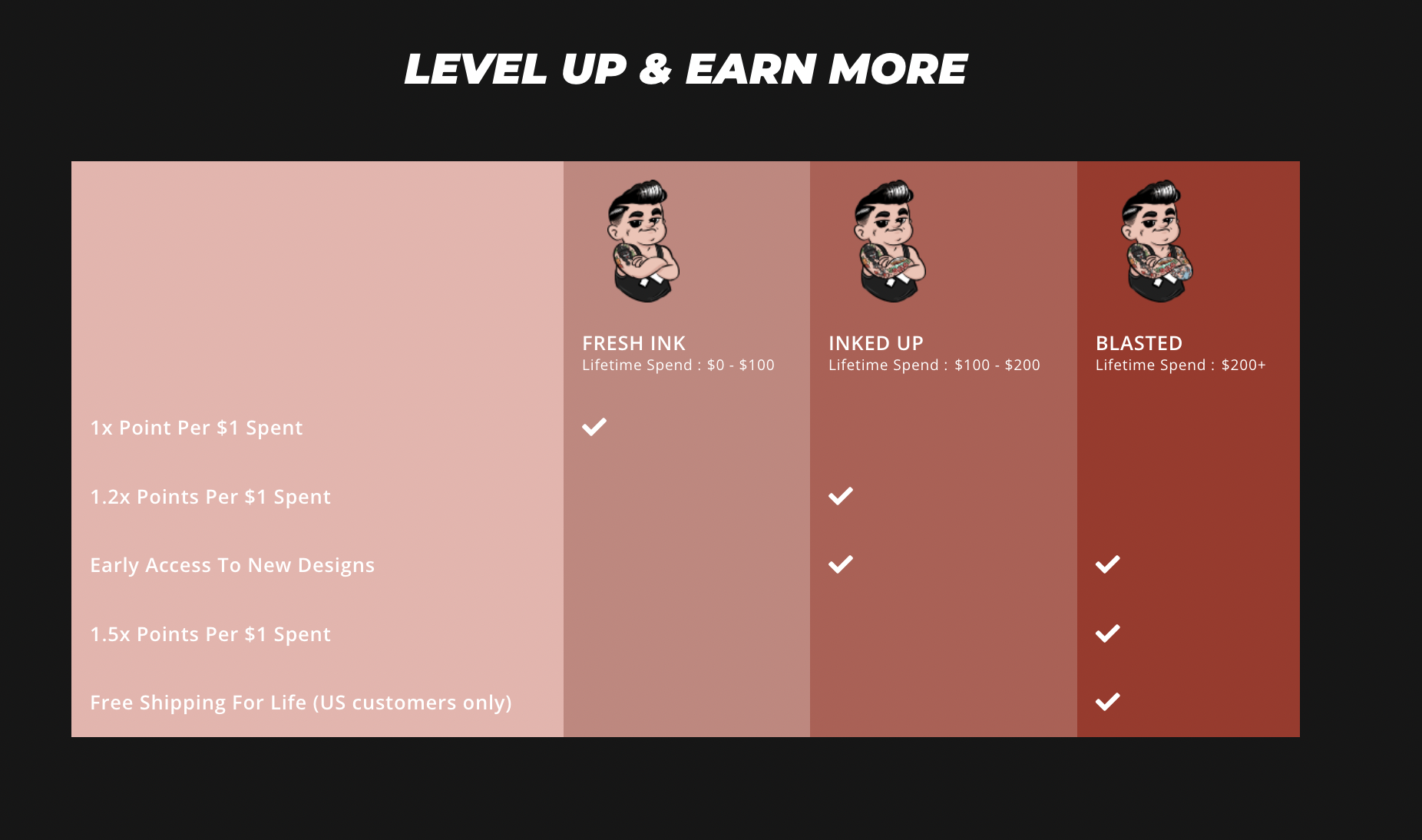 The re-engagement stage is also the best time to nurture customers into higher VIP tiers. Instead of asking customers to continually earn points only to receive the same perks, brands should use tiers to help loyal shoppers feel more valued with bigger and better rewards. This might mean offering free shipping and birthday gifts for middle-tier customers and above or running exclusive events and private sales for customers in the top tier.
Continuous acknowledgment and recognition throughout the retention stage are important for fostering long-term customer relationships. 57% of brand executives state that building emotional connections with their customers is their primary goal when investing in customer loyalty strategies.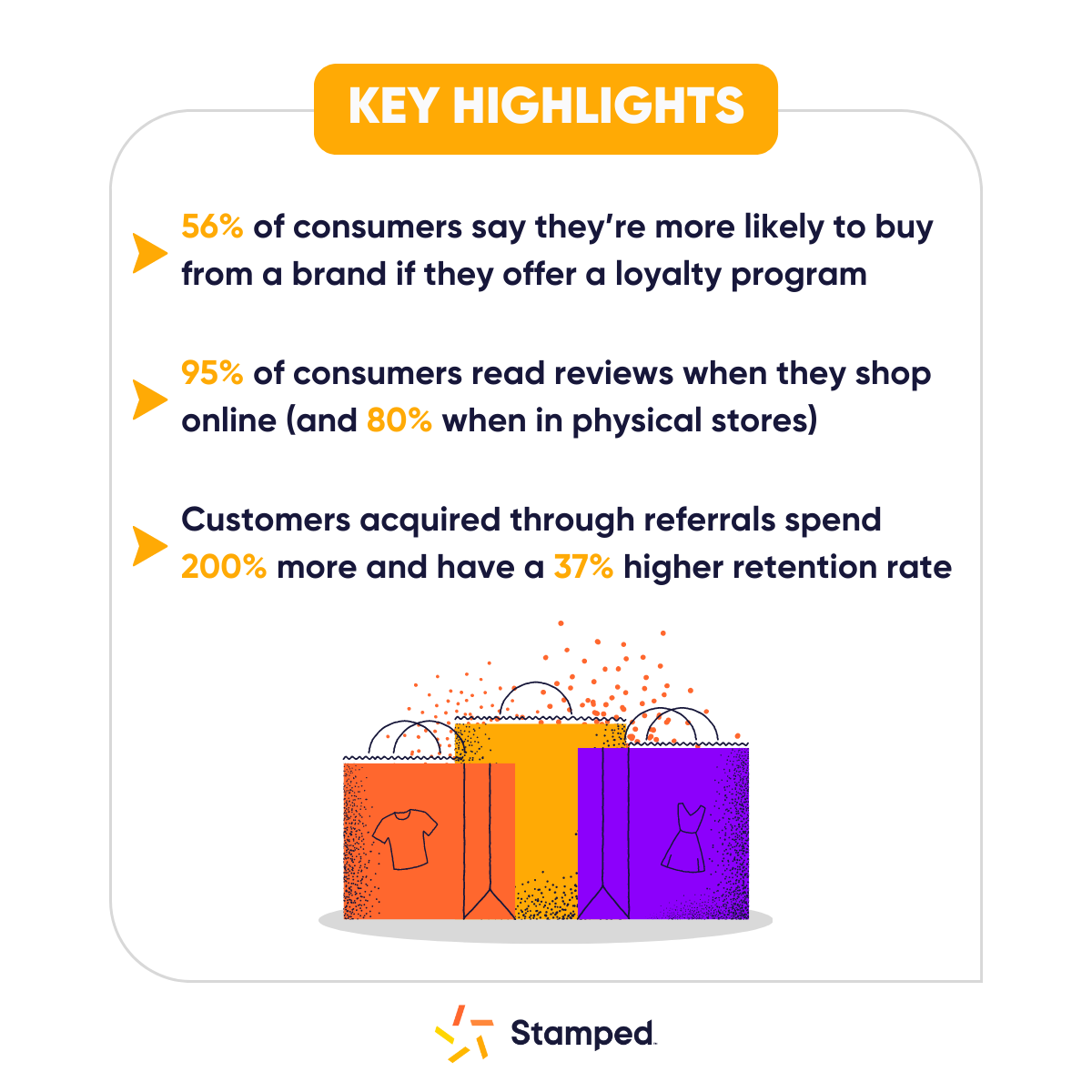 Maximize customer loyalty and engagement with Stamped
If ecommerce brands want to successfully grow their business, they need to focus on customer retention, not just customer acquisition. Luckily, there are multiple strategies for fostering customer loyalty that can be personalized according to a brand's resources, capabilities, and goals.
With Stamped, brands can leverage all of the above - reviews, referrals, user-generated content, actionable insights, rewards programs, and more - to build better relationships with their customers. Book a demo with one of our sales reps to learn how.
Trust Builds Brands
Sign up to see how Stamped can help your Ecommerce brand drive growth and awareness.
Sign Up Free