Integration | Dec 6, 2022
Integration Spotlight: KnoCommerce & Stamped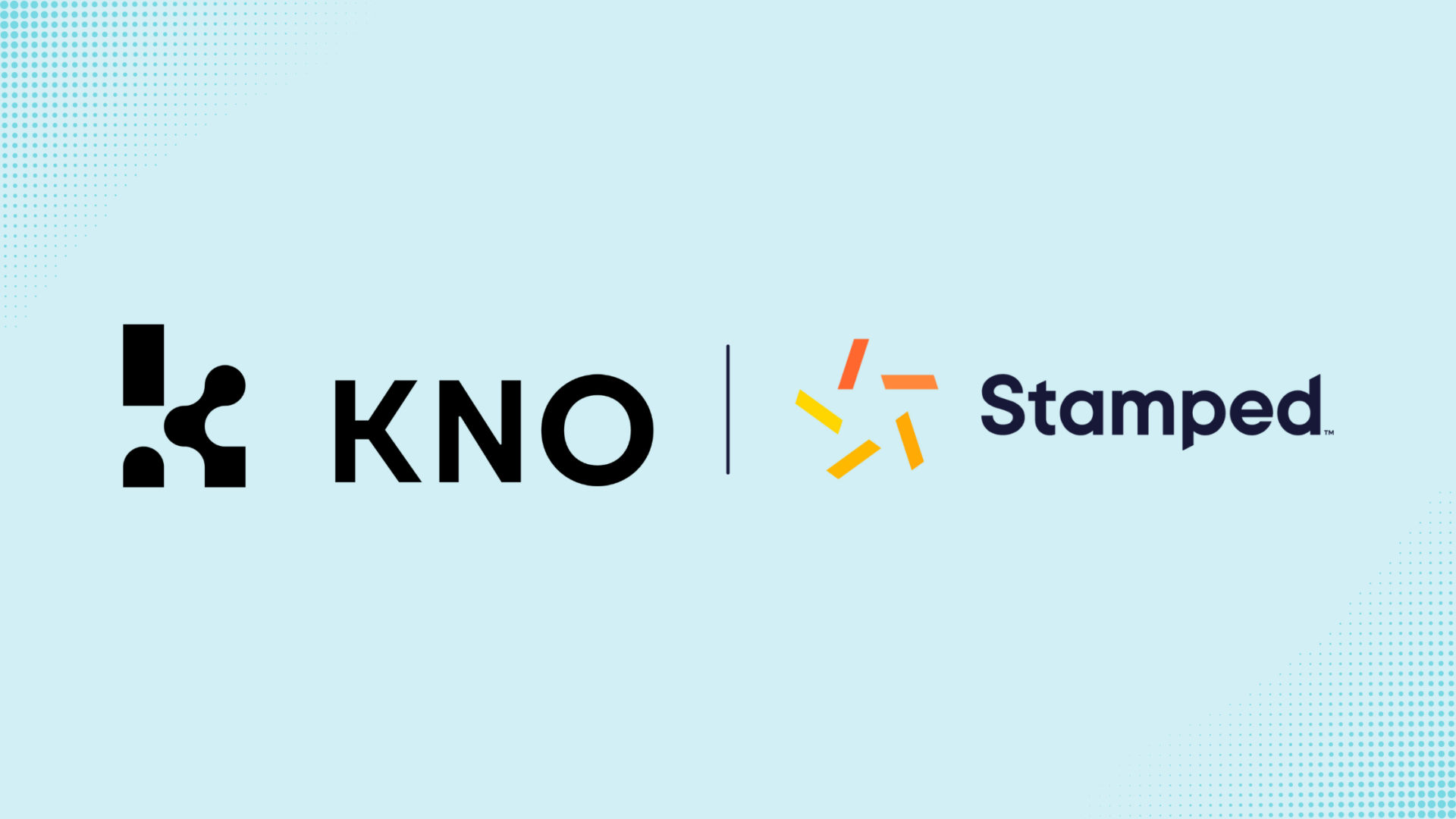 Stamped is excited to announce a brand new integration with KnoCommerce. KnoCommerce helps eCommerce brands collect and leverage data for the purpose of more meaningfully engaging their customers. Through this integration, eCommerce brands can ensure they are collecting the best zero-party data possible from customers. By integrating Stamped with KnoCommerce, eCommerce marketers will improve their post-purchase data collection to better understand their customer buying behaviour.
How it Works
Enrich your Stamped Checkout Reviews data & further optimize marketing performance by integrating KNO's post-purchase surveys with Stamped.
The integration embeds Stamped's Checkout Review as the final step in a KnoCommerce Post-Purchase Survey. Here is what that will look like on your confirmation page: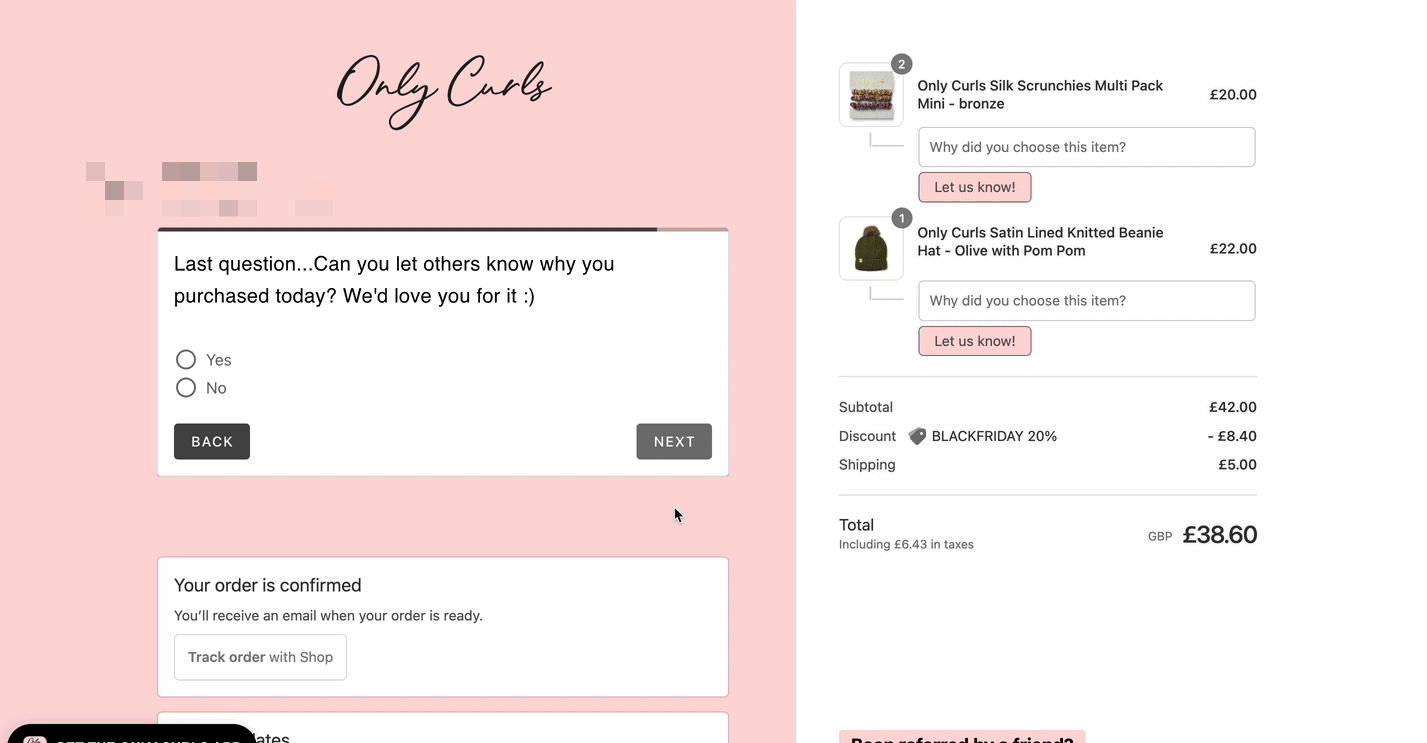 Connecting Stamped to KnoCommerce, you will:
Improve your Checkout Reviews conversion
By embedding Stamped Checkout Reviews into KnoCommerce's Post-Purchase Survey, you'll see a dramatic increase in response rates. On average around 45% of orders complete a Post-Purchase Survey, and 33% leave at least one Stamped Checkout Review. If you receive 1,000 orders/month, you can expect around 150 Checkout Reviews from this integration.
Increase your UGC on-site
Checkout Reviews should be displayed on your reviews pages. 95% of customers read reviews before making a purchase, so having recent and relevant reviews showcased on your product pages and marketing channels increases the likelihood of customer purchases.

Enrich your customer data profiles
Zero-party data is data that your customer is directly providing you. Think reviews, email/sms capture, & post-purchase survey data. Checkout reviews are one of the earliest types of zero-party data you will collect from your customers, and they offer enriched insight into why your customers made their purchasing decisions. They also enrich your customer data profiles in Stamped, as you can leverage them to create personalized marketing campaigns. For example, you may want to invite all customers who leave a checkout review to your loyalty program as they have demonstrated interest in your brand.
What are Checkout Reviews?
Checkout Reviews are left by customers after they make a purchase in response to one question: "Why did you buy this item?" This gives three types of powerful results:
Visibility into what influences purchase decisions for your customers,
Increased user-generated content to showcase on your site and in marketing materials,
And most importantly, the beginning of an enriched customer data profile based on zero-party data.
These reviews are shorter and more direct that full-fledged product reviews, which customers receive after they have the product, but just as valuable of a data point.
Here is an example of the Checkout Reviews widget: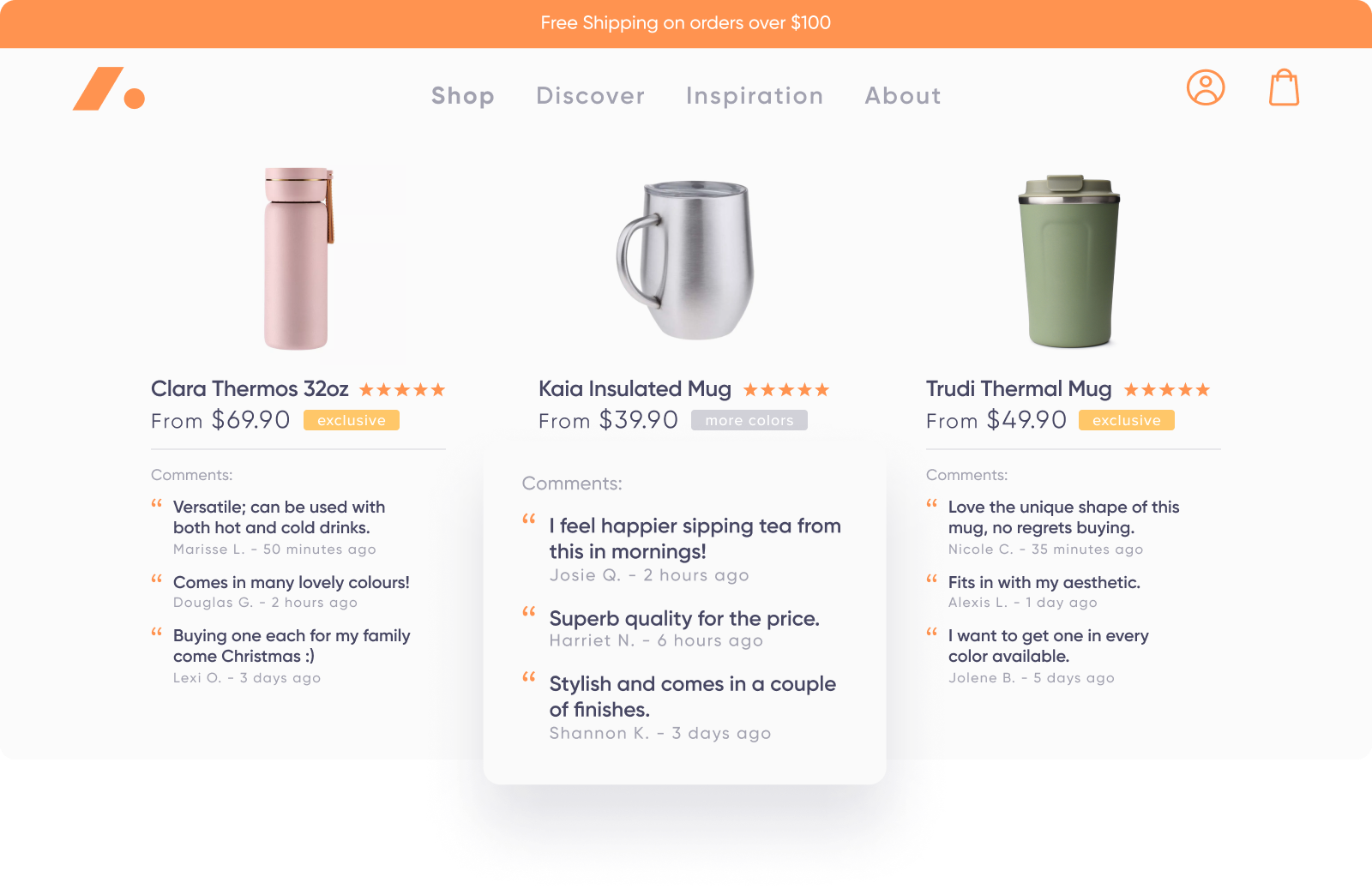 What are Post-Purchase Surveys?
Post-purchase surveys enable brands to collect additional datapoints from customers after conversion. They're an incredibly reliable source of customer feedback, they help brands learn more about their customers, and they help brands better understand the buyer journey -- all directly from the customer's perspective. Post-purchase surveys can be used to collect data on:
Where a customer recalls discovering your brand
Where a customer recalls converting from
Customer preferences for personalization flows
Customer-reported time from discovery to purchase
Customer-reported intention for purchase
AND even more! They're completely customizable.
This supplementary data not only arms your brand's team with further insights for marketing optimization, but also enhances your knowledge of true customer profiles.
What is Zero-Party Data?
Zero-party data is a type of information that is voluntarily provided by customers, such as preferences, interests, and purchase intentions. This type of data can be very useful for eCommerce brands because it allows them to better understand their customers and tailor their marketing and product offerings to meet the needs and preferences of specific individuals. This can lead to increased customer satisfaction and loyalty, as well as improved sales and revenue for the brand. Additionally, because zero-party data is provided voluntarily by customers, it is generally considered to be more accurate and up-to-date than other types of data that may be collected through more passive means, such as cookies or tracking pixels. This means that brands can use zero-party data to make more informed decisions and create more effective marketing campaigns.
Getting Started
The Stamped & KnoCommerce integration is now available to all Stamped customers on a paid plan. The Kustomer integration is now available for set-up in KnoCommerce's survey builder. Please use this Help Documentation from KnoCommerce. You can also read more about our integration on KnoCommerce's integration page.
Trust Builds Brands
Sign up to see how Stamped can help your Ecommerce brand drive growth and awareness.
Sign Up Free