Integration | Jun 15, 2022
Integration Spotlight: Gatsby & Stamped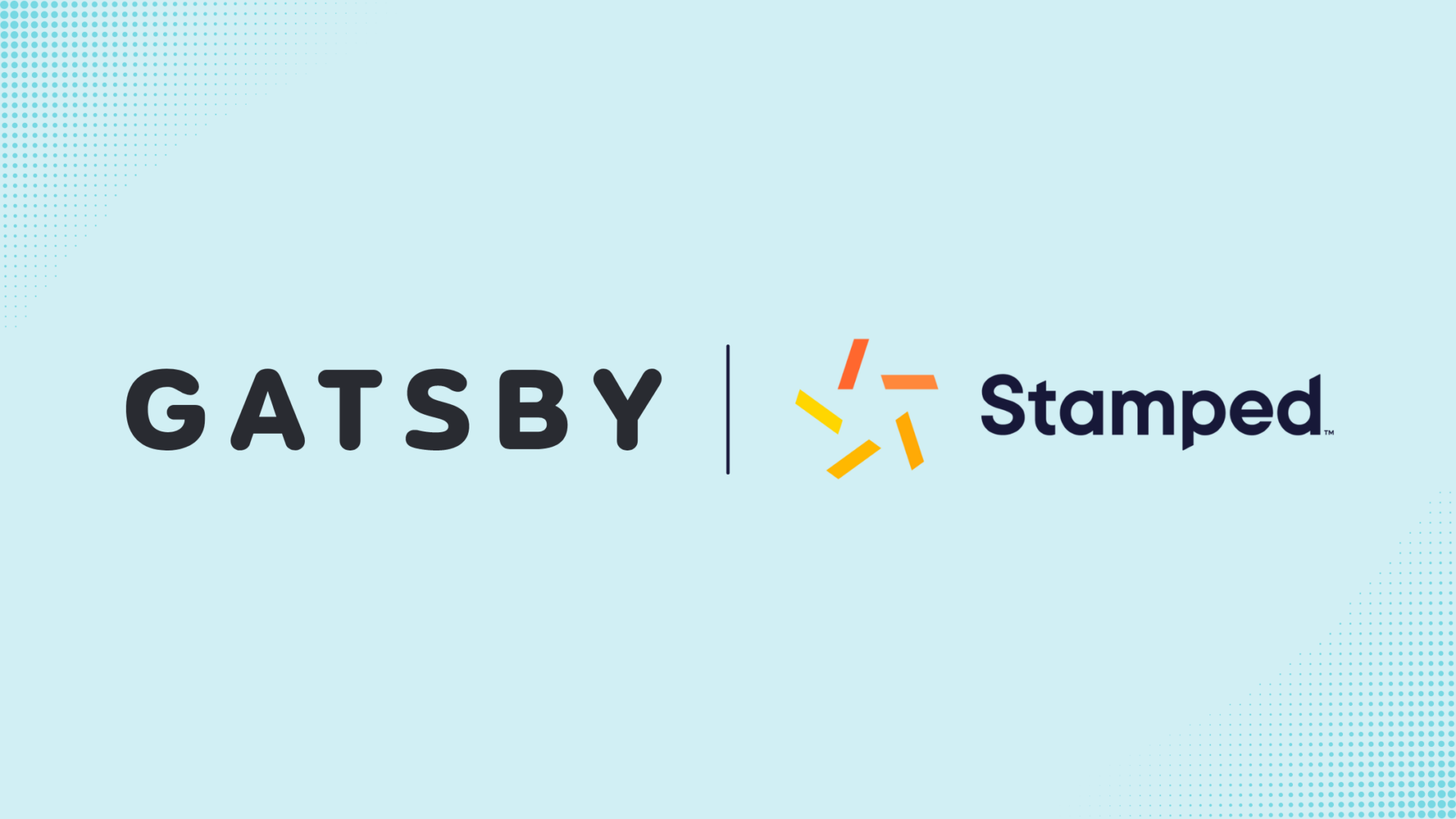 Gatsby + Stamped are Better Together
Gatsby is a highly efficient community management platform that ties into Stamped so you can reward your customers for tagging your brand on Instagram and TikTok. The app provides a fully automated process that will energize your customer community, scale authentic influencer marketing, generate brand awareness on Instagram & TikTok, produce high-converting UGC, and deliver real ROI.
Influencer Marketing has Real Returns for eCommerce Brands
Influencer marketing is key for long-term brand growth. Gatsby knows that brands of all sizes need to be able to scale their influencer programs so they are spending less time on manual tasks and can reach a wider audience.
In 2022, we know that advertising has increased in cost and conversions from traditional paid advertisements have decreased. At the same time, there is more engagement than ever on social media platforms like Instagram, Tiktok, and Facebook. Brands still need to be on social media to engage their customer base, but they need to find creative engagement solutions beyond paid advertising. This is what Gatsby can help you accomplish.
Gatsby uses automation to identify a customer's level of influence, creates a custom referral code for the influencer, distributes the code to them through Klaviyo or other platforms, and then tracks whenever the customer tags the brand in UGC, on both Instagram or TikTok. Plus, Gatsby tracks all new orders and sales dollars each customer is driving back to your business. As a result of this full cycle automation, brands can get into micro and nano influencers without a significant lift. One of the key challenges that many brands face when they start influencer marketing strategies is that the research, management, distribution, and measurement is a highly manual process. Automating these steps allows brands to spend time strategically growing the influencer strategy versus executing it manually.
Integrating your influencer marketing with your rewards program incentivizes participation. Giving something tangible in exchange for a social mention and engagement increases the likelihood of an influencer wanting to promote your product or service. With the two working optimally together, both your loyalty program and influencer marketing program will grow with organic traffic.
Key Benefits of Gatsby + Stamped
Gatsby + Stamped
Reward your customers for Instagram and Tiktok Mentions as part of your broader loyalty program in Stamped. This leads to higher engagement on your social channels and increased enrollment in your loyalty program, creating overall higher engagement.
Increasing your social engagement will drive more user generated content (UGC), which can be repurposed across various marketing channels.
Increasing your visibility and brand awareness of social media results in higher traffic to your online store and increased revenue.
Check out this video for a high level overview of the integration: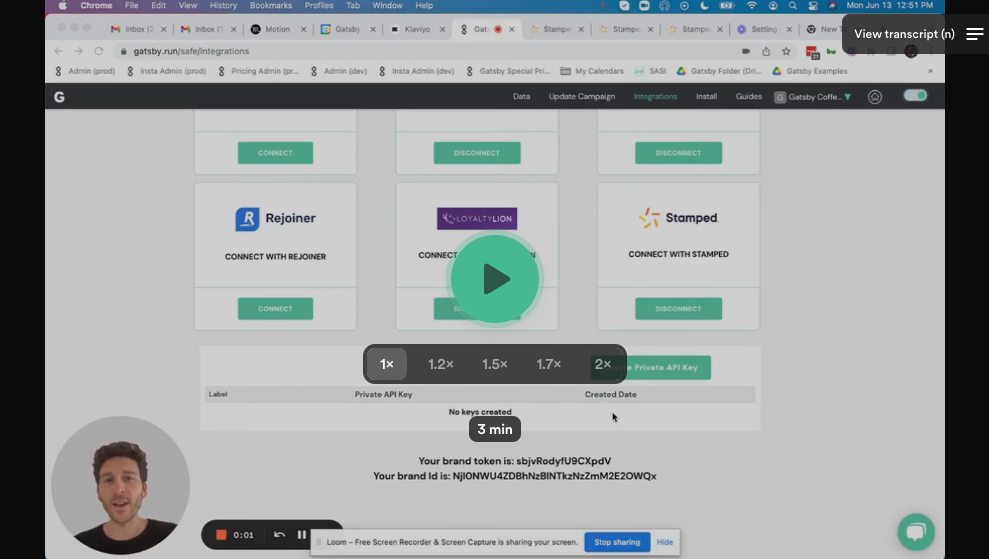 Getting Started
Brands first need accounts with both Stamped and Gatsby to activate the integration:
Once both accounts are ready, follow the steps here to link the two together, then start rewarding your customers for engaging with your brand on social media!
This integration was created and owned by Gatsby. Please reach out to them directly with any specific questions, and the Stamped team is always happy to lend a hand at hello@stamped.io.
Trust Builds Brands
Sign up to see how Stamped can help your Ecommerce brand drive growth and awareness.
Sign Up Free